The all-time best hotels in London, from classic West End landmarks to hip hangouts in Shoreditch, all tried and tested by the editors of Condé Nast Traveller:
1. The Ritz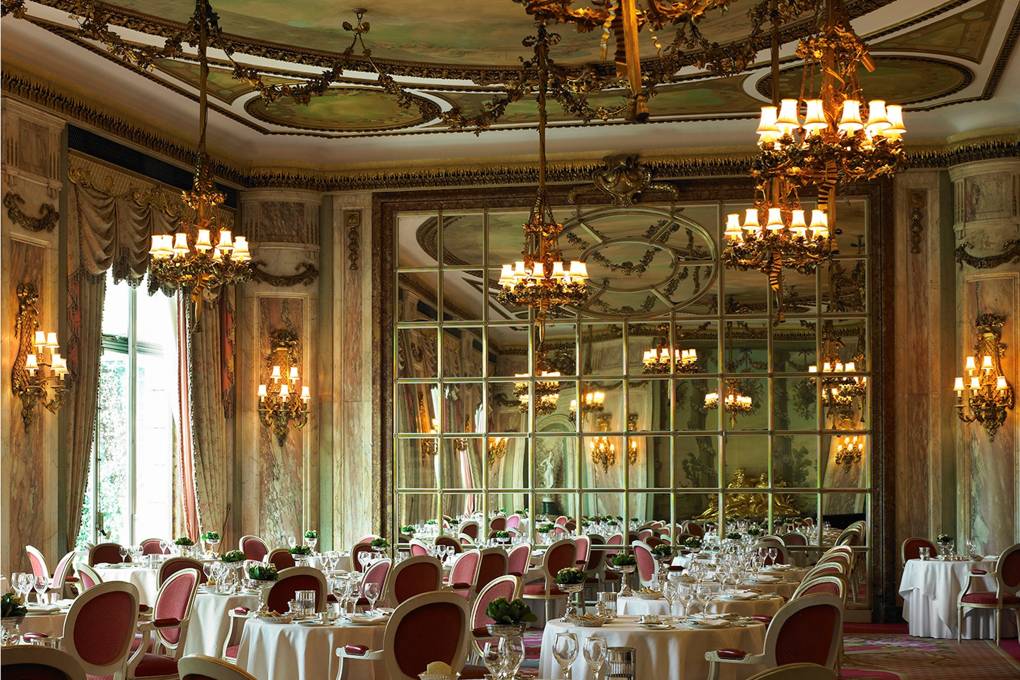 There have been a few changes at The Ritz in recent years. Above all there was the renovation of the Rivoli Bar (which serves the best-presented cocktails in London) and the acquisition of the magnificent William Kent House next door (César Ritz's dream ever since he built the hotel in 1906). Yet the main public spaces – including the adored Palm Court and dining room, aligned along the sumptuous gallery that runs the length of the building, from Arlington Street at one end to Green Park at the other – remain little changed. Here you still have a sense, enhanced by the rich, warm, golden glow of this part of the hotel, of having found yourself preserved in amber. No celebrity interior-designers have been let loose on the rooms, which retain their original Louis XVI style and a lustrous palette of pinks, yellows and blues. Ravishing.
2. Ace Hotel Shoreditch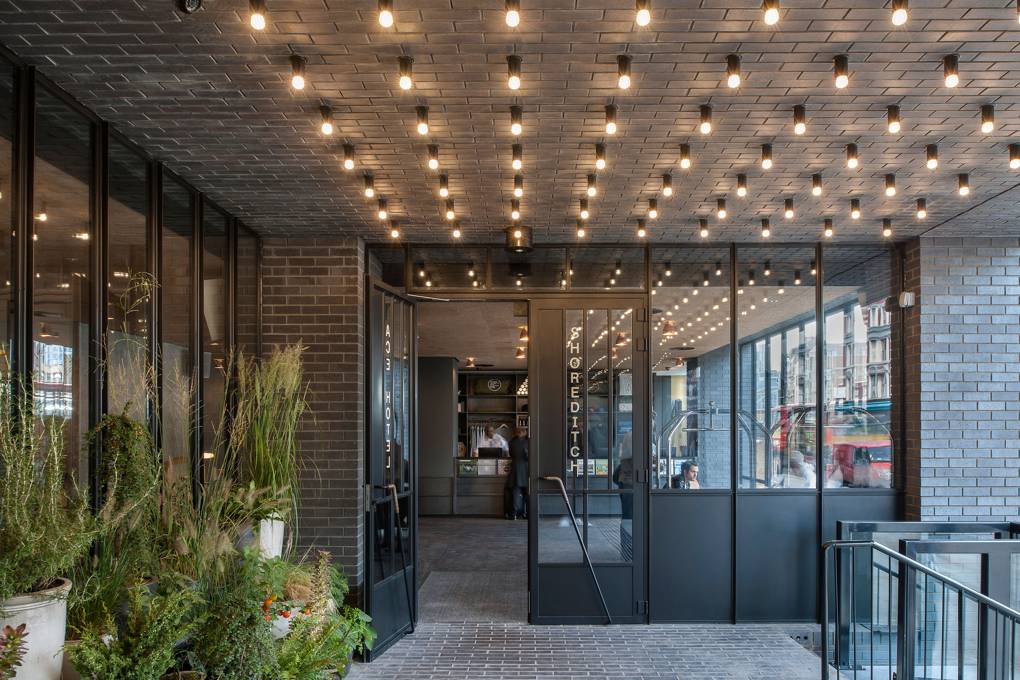 It would be easy to mistake the lobby of Ace for a hipster lounge-bar full of Sipsmith-sipping, brioche-burger-chomping creatives. Whatever it is, it works beautifully, from the waiters dressed in white Reebok Workout Classics and royal blue Ron Dorff sweatshirts in Hoi Polloi to the denim A.P.C. bedspreads and hooded Wings + Horns dressing gowns in the rooms. By day, divert yourself in the neighbourhood's plethora of buzzy galleries; by night, head back to Ace and seek out its blink-and-you'll-miss-it basement bar called Miranda (entry is from the street), where you can get down to disco, golden-age hip-hop and electro, or simply look on coolly while stroking your goatee.
3. Dean Street Townhouse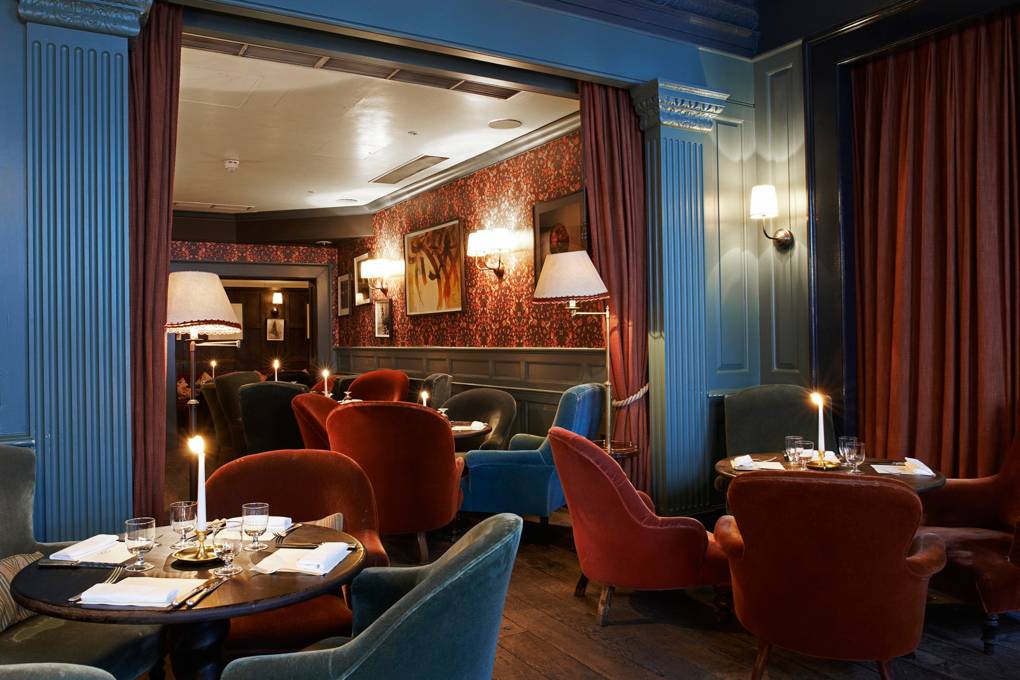 This Soho House outpost comprises three adjoining Georgian townhouses close to the original club. Rooms (Tiny, Cosy, Small, Medium and Bigger) are fetchingly pale and interesting, and no two are exactly alike. Care has been taken over every little detail – mirrors, lighting, throws, digital everything. The descriptively named Dining Room dishes up oysters, Scotch eggs, mince-and-potatoes, apple and blackberry pie. And while the silvered tea and coffee tins hint at the black-Labs-and-wellies wholesomeness of sister property Babington House, this is more Dangerous Liaisons territory, providing stiff competition for the nearby Soho Hotel.
4. The Savoy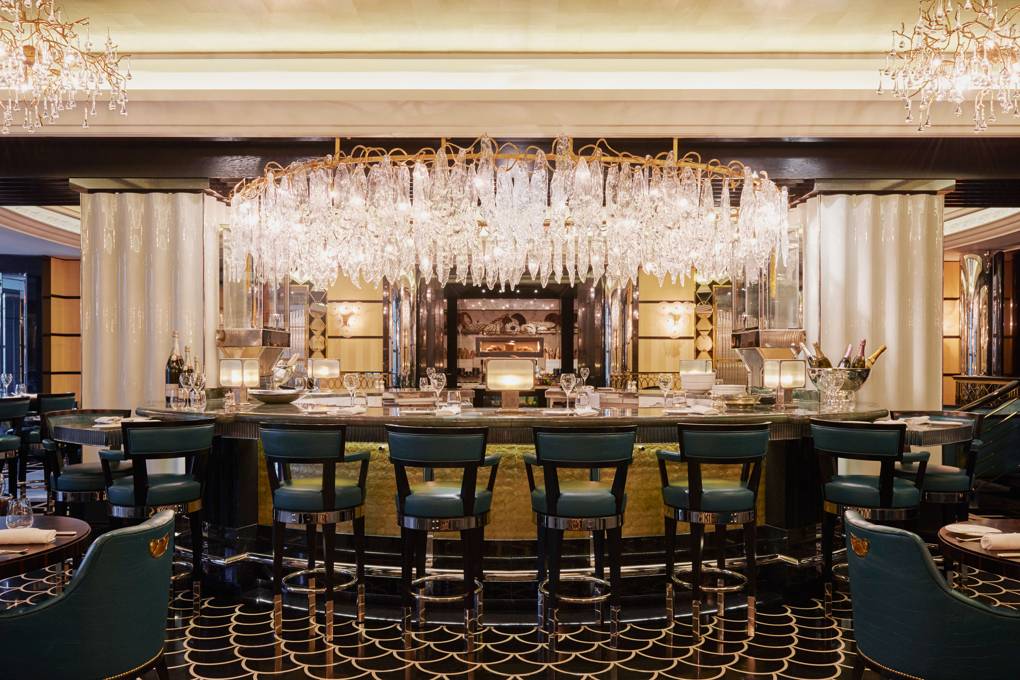 Though people tend to think of it as monolithic and unchanging, The Savoy has something of a split personality and has in fact changed a great deal over the years. It's decorated in Edwardian style on the Thames side – from which Monet and Whistler painted the river – but it's quintessentially Art Deco on the Strand side. Rooms are large and traditional but never frumpy; and in a world of shrinking bathtubs, The Savoy's remain satisfyingly deep. The Savoy Grill and Kaspar's seafood restaurant (named after the resident cat, which, being made of wood, is entirely hypoallergenic and seldom makes any trouble) are excellent; and the hotel is blessed with two of the finest watering holes in London, The American Bar, granddaddy of London's cocktail bars, and its younger, sassier sibling, The Beaufort Bar. So don't even try to make it an 'either/or' proposition – it must be an 'and'.
5. The Berkeley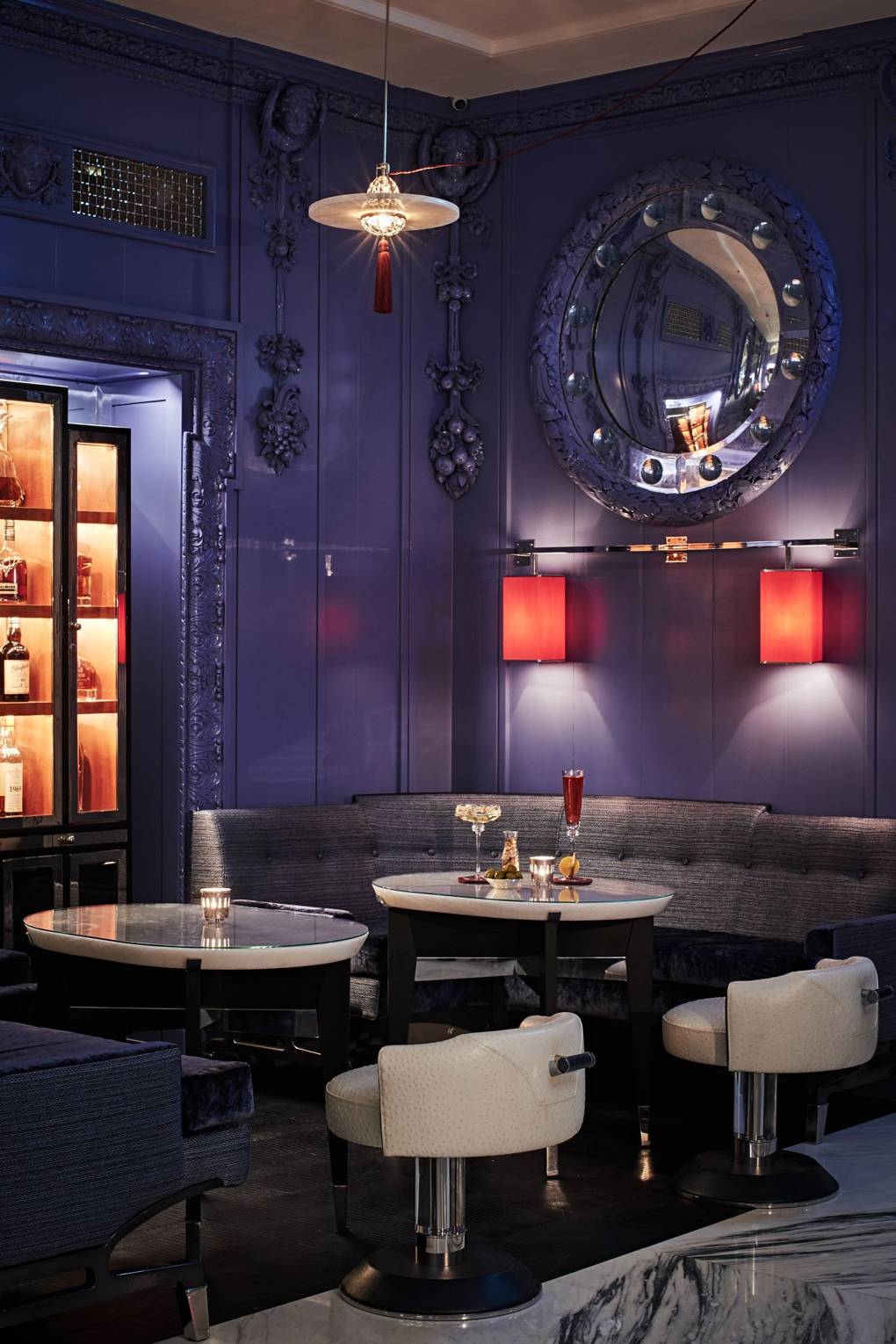 Part of the Maybourne Group, which also manages Claridge's and The Connaught, The Berkeley is a bit like both but not much like either. A child of the early 1970s, there are no heritage trappings; instead, the look is cool, low-key, non-specifically modern. Marcus Wareing supplies Michelin-starred gravitas. Soothe your aching muscles and achieve a state of serenity at the Blue Bar, or at the much-lauded spa. The views over Hyde Park from certain of the treadmills in the gym are excellent; the rooftop pool is itself as pretty as a picture, though too small to be of much use to anyone who actually wants to swim. By way of compensation, there is Andre Fu's 278-square-metre Opus Suite, supposedly the largest in the capital.
6. The Zetter Townhouse Clerkenwell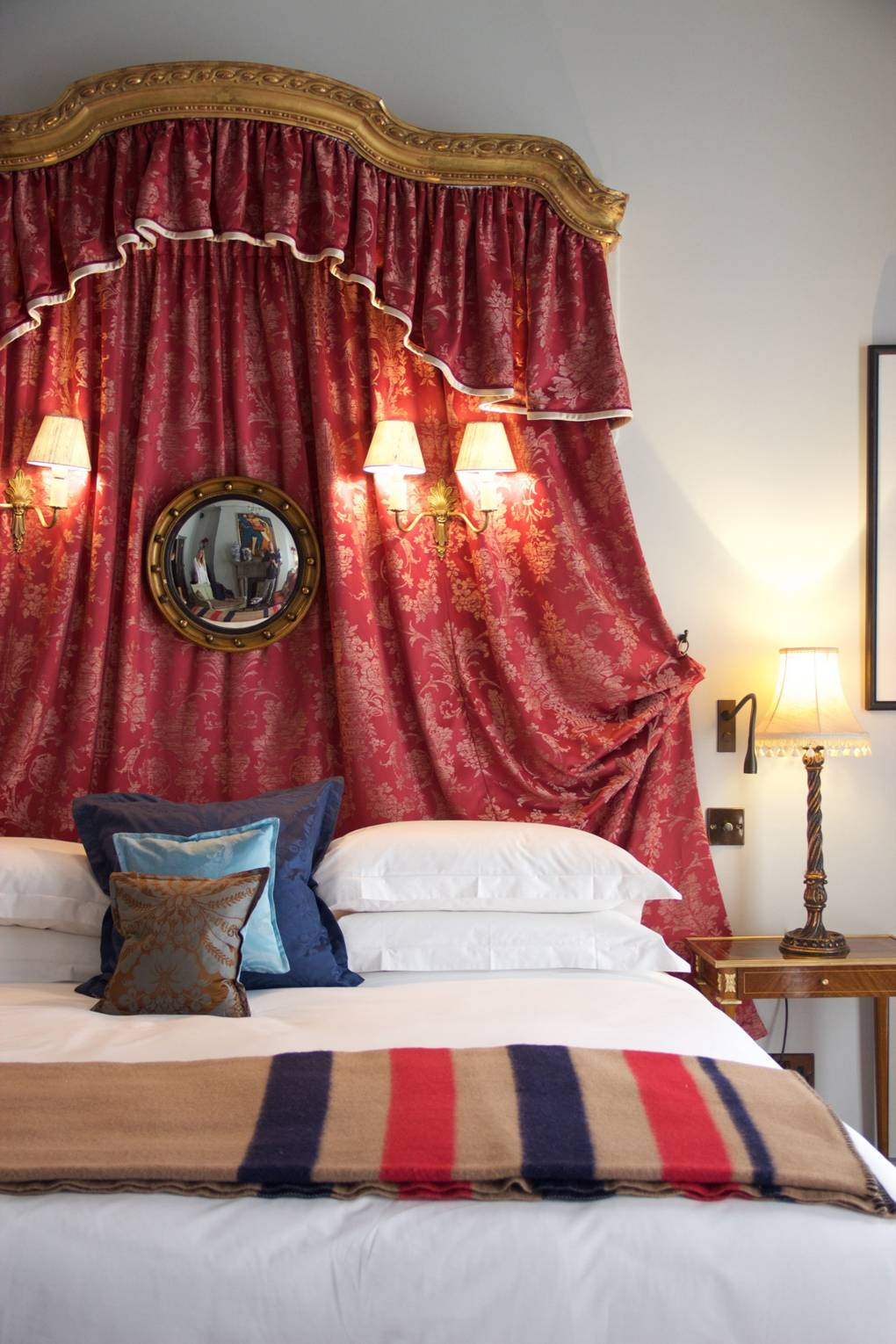 Two adjoining Georgian houses on cobbled (or, if you're wearing high heels, hobbled) St John's Square, Clerkenwell, just across from sister hotel The Zetter. Supposedly inspired by Dickens's London and in particular the gin distilleries for which this part of the city was once known. The curio-filled reception/cocktail lounge/breakfast room is, if not exactly Dickensian, at least chock-a-block full of zany drama and incident. Plonk yourself down on a velvet sofa and order one of Tony Conigliaro's witty cocktails and nibble on steamed bao buns, aubergine dip or a platter of British cheese. Upstairs, rooms are furnished with reclaimed and vintage furniture and mahogany four-posters.
7. Claridge's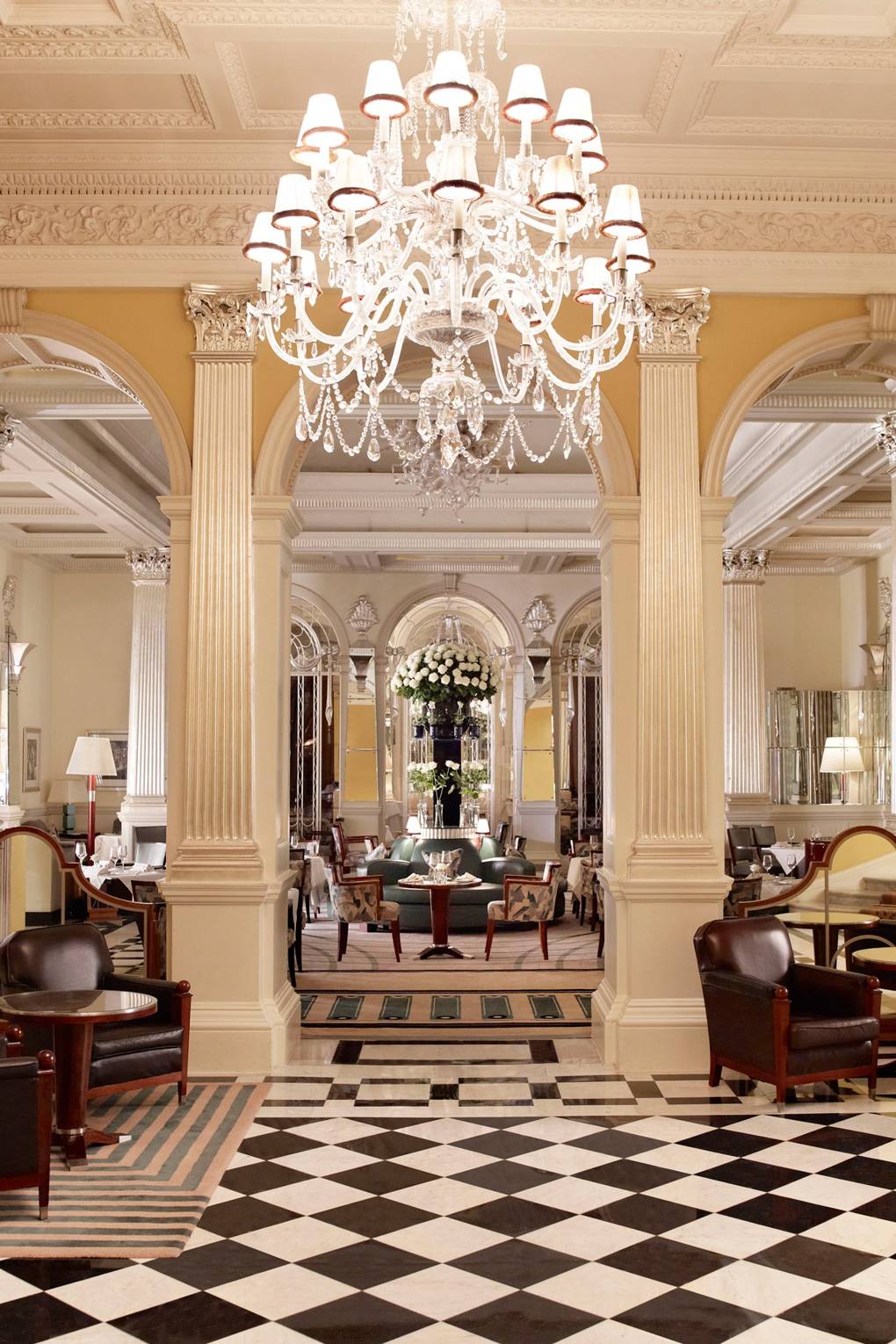 Over the years Claridge's has acquired an almost mythical aura, making it something more than the sum of its parts. Not that there's anything wrong with its parts – an irresistible hybrid of flapper-tastic Art Deco, grand Victorian flourishes and low-key, streamlined contemporary luxe. To pass through its oddly fragile-feeling revolving doors is to pass into another, lovelier world. Afternoon tea in the foyer and a drink at the bar (or, better still, in the tiny Lalique-panelled fumoir) are de rigueur, and dinner at Simon Rogan's Fera restaurant, which has a ghost-white, leafless tree as its disconcerting yet mesmerising centrepiece, is exceptional. Eternally on our list of the best hotels in London.
8. 45 Park Lane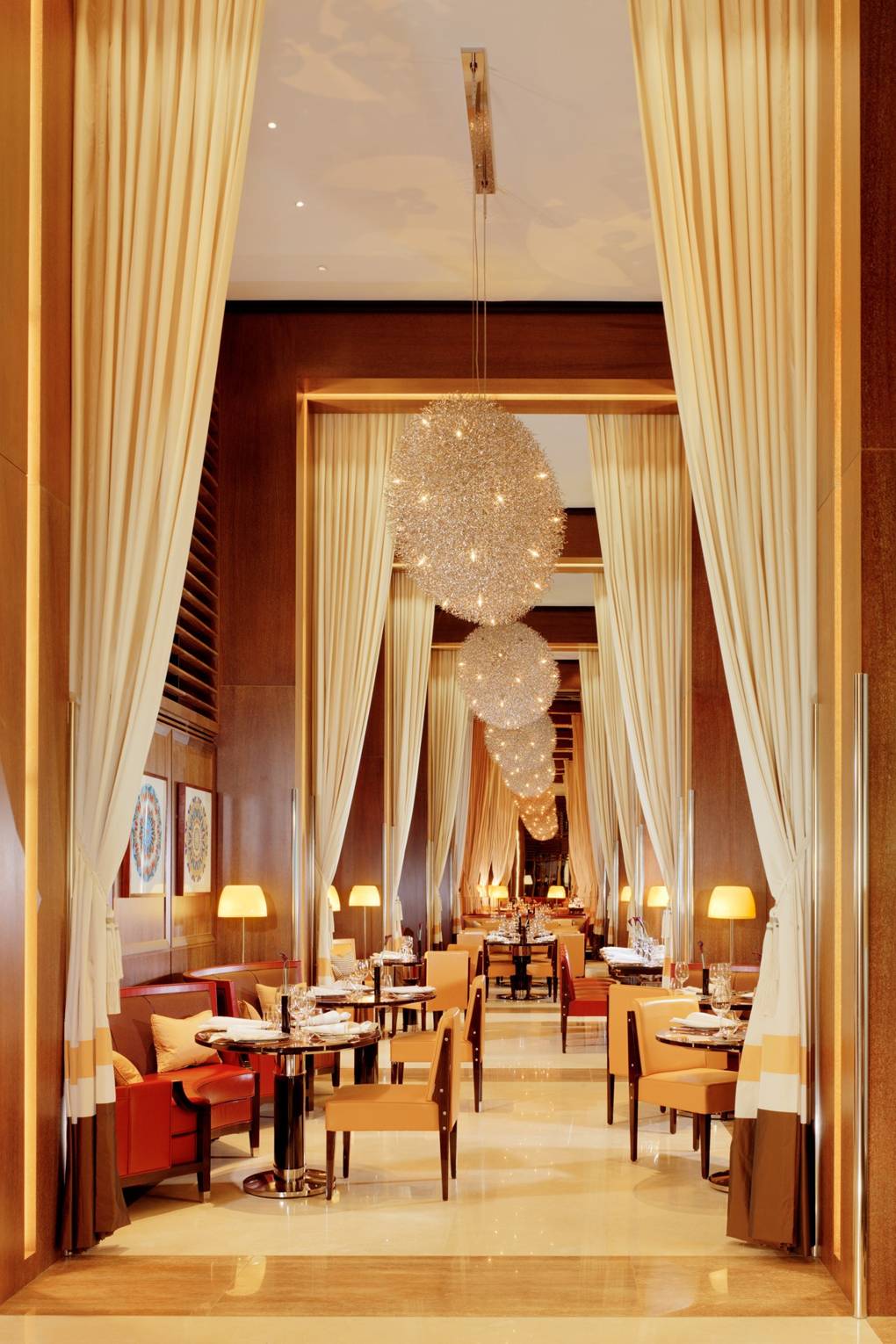 The luscious feminine curves on the outside of 45 Park Lane used to be echoed by luscious feminine curves on the inside too, back when the building was home to the original Playboy Club, hopping with Bunny Girls. These days it's an Art Deco-styled, contemporary-art-filled 45-room hotel (and part of the Dorchester Collection – the mothership is just across the way). The vibe is masculine, with lots of dark wood, suede and leather. Tasty little rabbit dishes are no longer on the menu – Wolfgang Puck's superior steakhouse, Cut, is said to have the widest selection of beef in London.
9. The Beaumont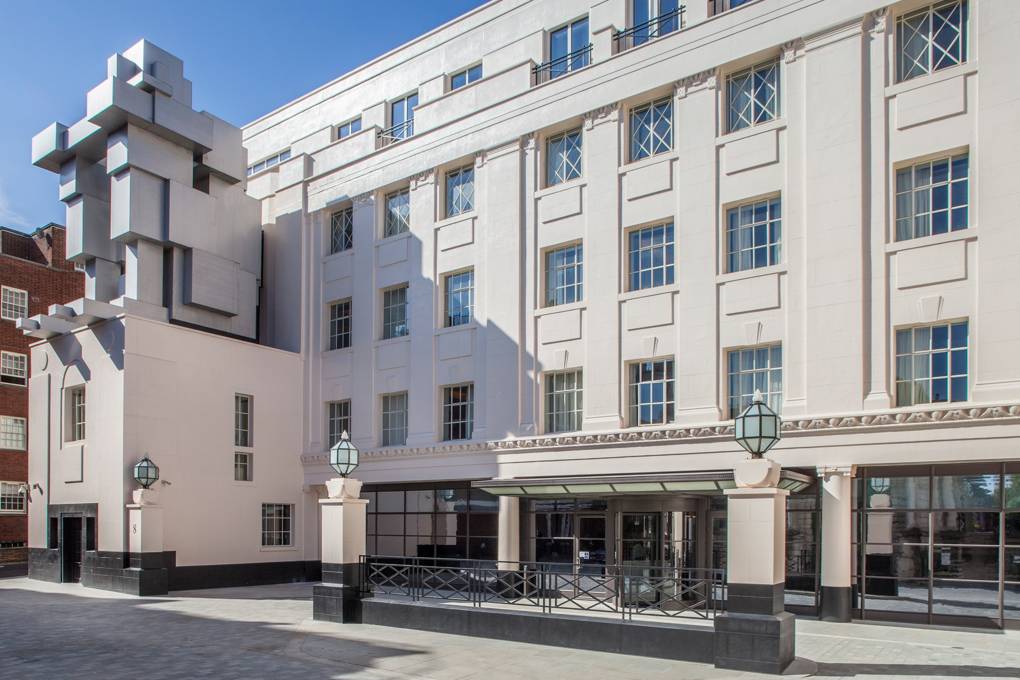 This used to be a multi-storey car park, you may be surprised to learn. No wonder Chris Corbin and Jeremy King (The Ivy, The Wolseley, Colbert, The Delauney, etc) wanted to invest their elegant hotel with a more colourful history, even if that meant making the history up themselves. The Beaumont, therefore, is named after Jimmy Beaumont, a fictional character from Prohibition-era New York. Hence the Art Deco trimmings, wood panelling, vintage photos, and red-leather banquettes in the Colony Grill Room, where the shrimp cocktail is as good at the steak. In this context, Antony Gormley's astonishing 'Room' literally sticks out like a sore thumb – a three-storey sculpture extruding from one side of the building, which also happens to contain a suite.
10. The Boundary Project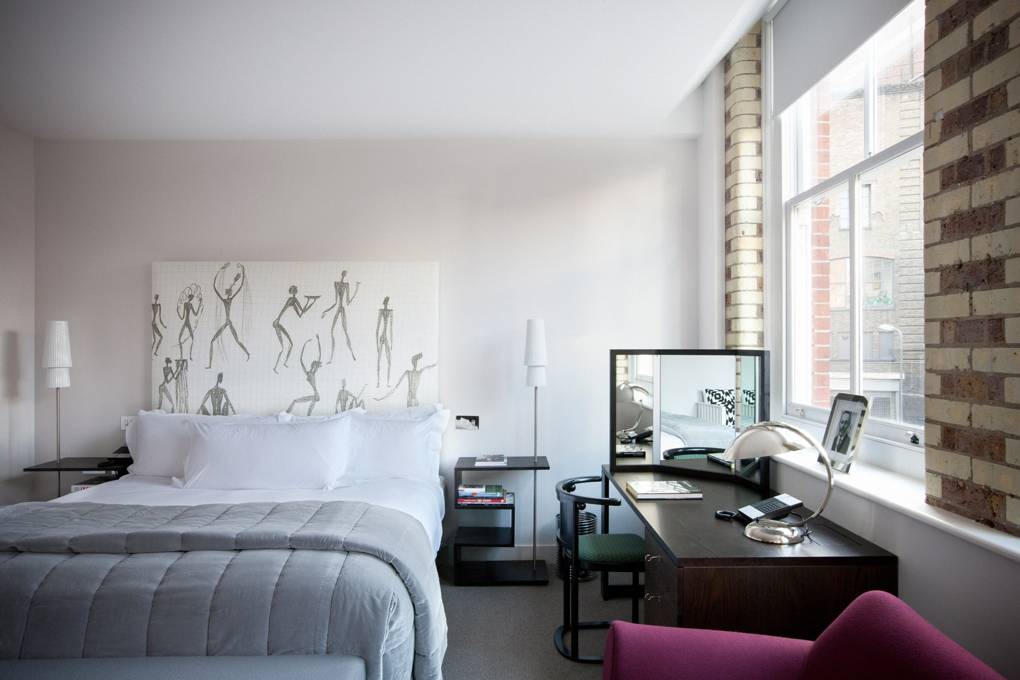 Terence Conran's first hotel – whoops, 'multi-functional space' – comprises a dozen large, expensively pared-down rooms in a converted warehouse in Shoreditch, showcasing the work of Conran's favourite designers (Le Corbusier and Mies van der Rohe) against gallery-style white walls and exposed brick. On the third and fourth floor there are also four duplex lofts and studios, plus a further suite designed by Sir David Tang. The good looks continue in Albion, a self-styled 'caff' with shop and bakery attached, and the swishy restaurant, where City swells and media types nibble on frogs' legs and do their best to deplete the well-stocked wine cellar. Upstairs, there's something of a Manhattan state of mind at the rooftop bar, an oasis of good taste above the nitty gritty big bad city, albeit an oasis with a 24-hour soundtrack of sirens and revelry. If you're a light sleeper, pack earplugs.