Environmental sustainability is an everyday priority for these pioneering properties. Here we look at what they're doing to be green.
1. ZURI ZANZIBAR, TANZANIA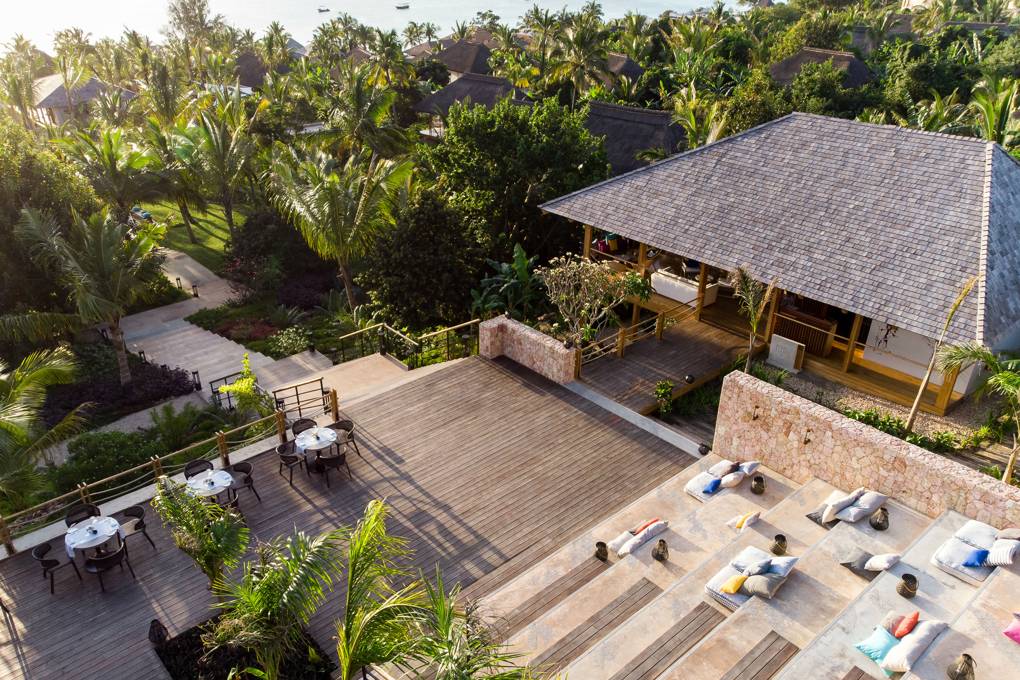 Designed to resemble an African village, Zuri Zanzibar is built around nature rather than through it. Each of the property's thatched-roof villas balances on stilts above native plants and beachy grasses and under shady umbrellas of ancient baobab trees. Recently recognised as the world's first hotel to be awarded EarthCheck's Sustainable Design Gold Certification, the complex's other standout features include organic toiletries, an energy-efficient Evening Breeze air-conditioning system and a magically fragrant spice garden.
Address: Zuri Zanzibar, Kendwa, Zanzibar, Tanzania
Telephone: +255 24 550 0111
Website: zurizanzibar.com
Prices: Garden bungalow, from about £310 per night, half-board
2. SVART, NORWAY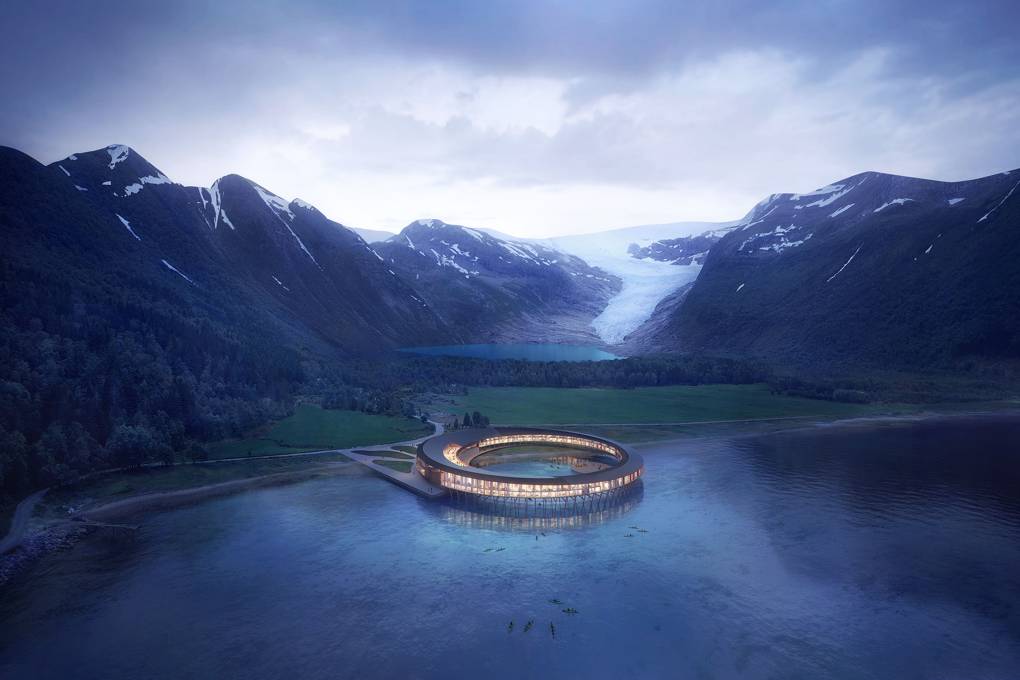 The ambitious goal of the not-yet-constructed space-age Svart hotel in the frosty Arctic Circle is to generate more energy than it uses over the course of its lifetime. This means that everything from raw materials used during the building process to the ins and outs of daily operation – and even its eventual demolition – is being considered from the outset.
Address: Svart, 8161 Glomfjord, Norway
Telephone: No number
Website: svart.no
Prices: TBC
3. SIX SENSES FIJI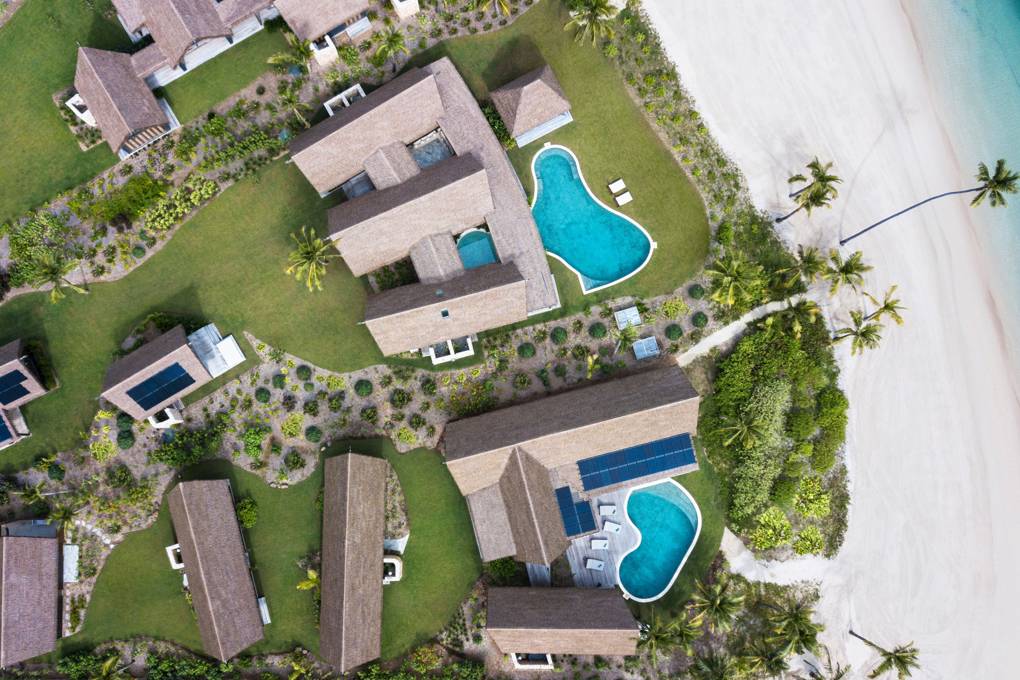 This pioneering private island, packed with forests and encircled by bright-green tides, is powered entirely by a solar installation feeding Tesla battery packs – one of the largest off-grid energy systems in the South Pacific. Also, you won't find plastic in this paradise: the resort uses a state-of-the-art, in-house reverse-osmosis plant and water refinery to alchemise rainwater into drinking water for reusable bottles.
Address: Six Senses Fiji, Malolo Island, Fiji
Telephone: +679 666 5028
Website: sixsenses.com
Prices: Hideaway Pool Villa, from about £755 (based on two sharing), including breakfast
4. THE BRANDO, FRENCH POLYNESIA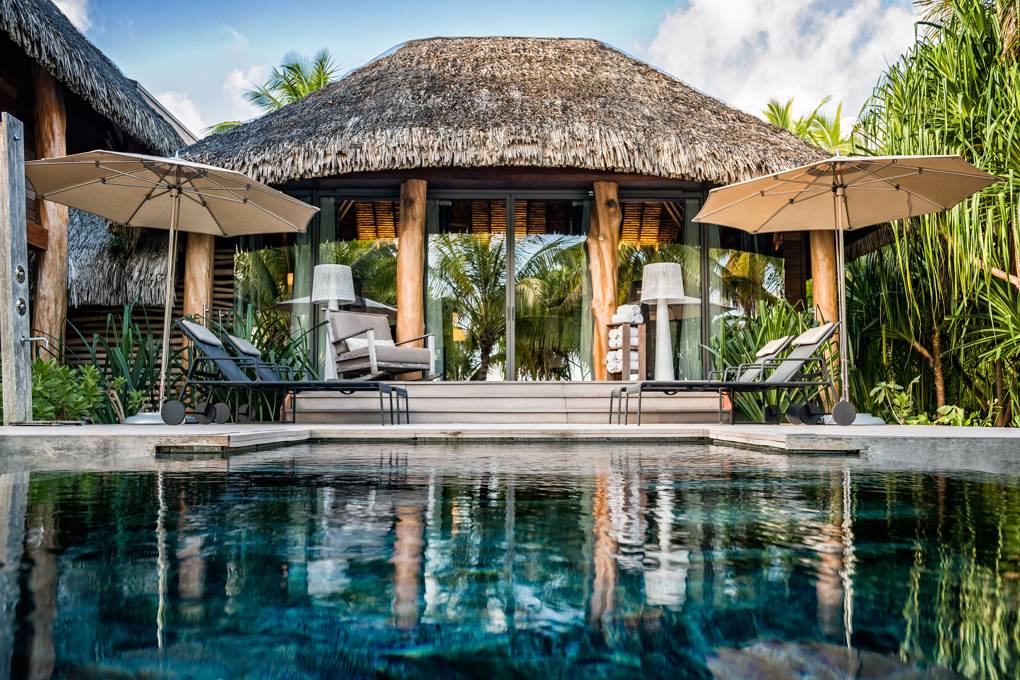 It's not as if you need another reason to visit this ethereal escape long favoured by earth-minded and privacy-seeking notable sorts such as the Obamas, but The Brando just might be in possession of the world's most innovative and low-impact air-con facility. Using icy deep-sea ocean water sourced 3,000ft below the sun-dabbled Tahitian shallows, The Brando's seawater air-conditioning system (SWAC) reduces energy demands by more than 80 per cent.
Address: The Brando, Teti'aroa, Arue Tahiti, French Polynesia
Telephone: +689 40 86 63 00
Website: thebrando.com
Prices: One-bedroom villa,rom about £2,850 per night (two-night minimum stay)
5. WILDERNESS SAFARIS SERRA CAFEMA, NAMBIA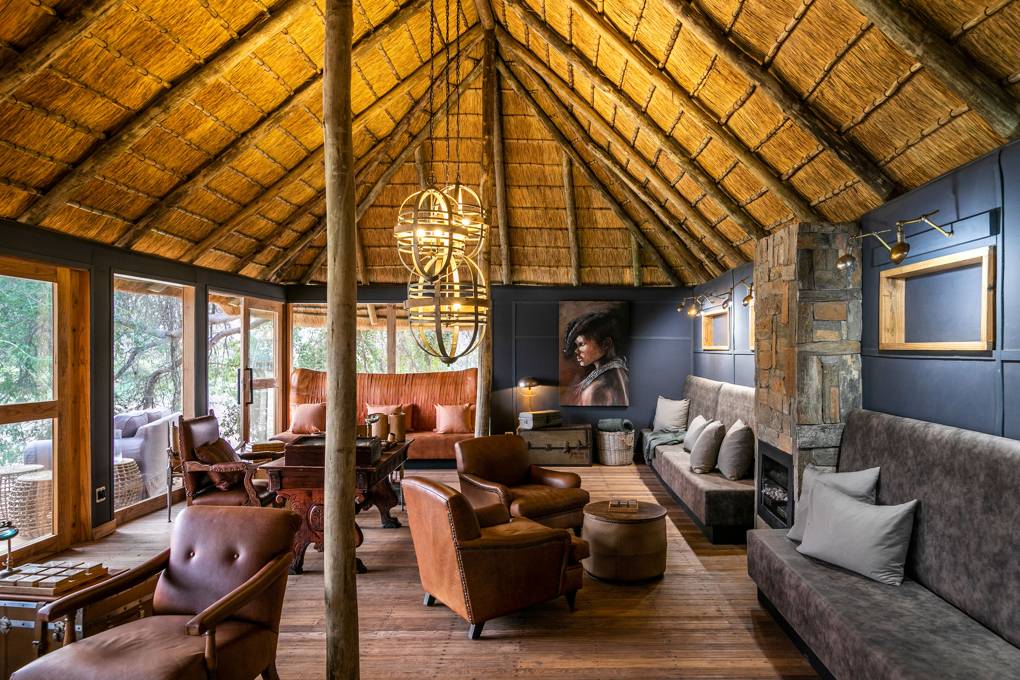 There's off-the-beaten-track, and then there's totally-in-the-middle-of-nowhere. Northern Namibia's Serra Cafema camp falls into the latter category, which makes the fact that it's completely solar powered even more impressive. This remote tented hideaway actually sits on land leased from the local semi-nomadic Himba tribe, showing Serra Cafema's dedication to preserving and respecting indigenous communities alongside natural resources.
Address: Wilderness Safaris Serra Cafema, Kaokoland, Namibia
Telephone: +264 61 274 500
Website: wilderness-safaris.com
Prices: From about £490 per person per night (based on two sharing), including meals, camp activities, park fees,and tourism levy
6. 1 HOTEL BROOKLYN BRIDGE, NEW YORK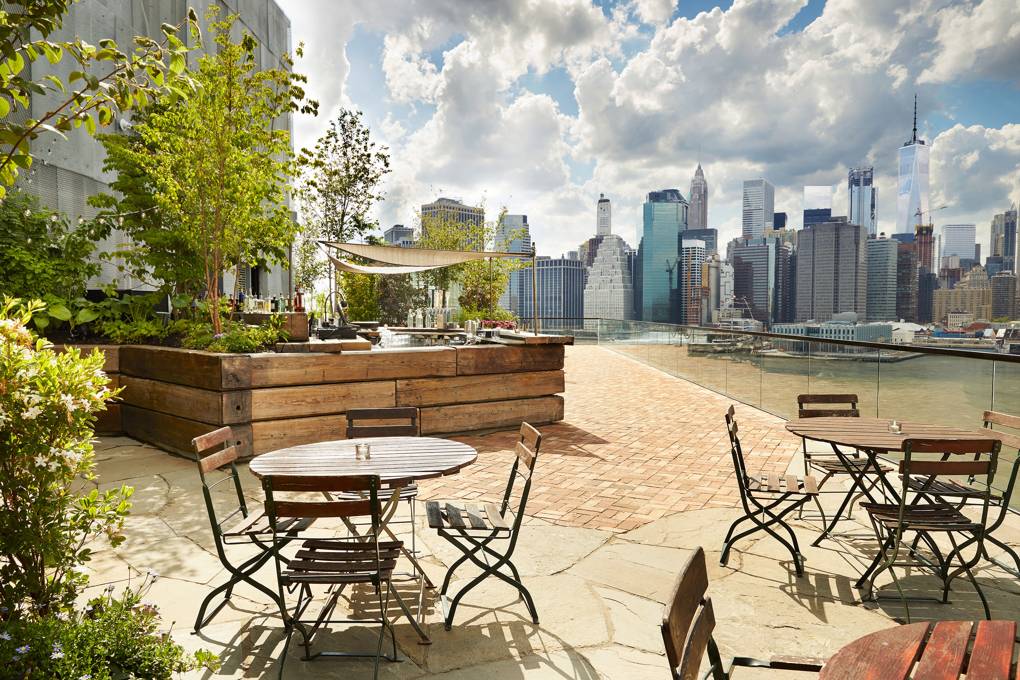 In the shadow of the steely Manhattan skyline, 1 Hotel Brooklyn Bridge trades shine and metal for reclaimed woods and living plant walls. This 100 per cent wind-powered property comes fully charged with an in-house Tesla for complimentary spins around the block, as well as a water-reclamation system, which collects rainwater to keep the neighbouring Brooklyn Bridge Park green during New York's sweltering summer months.
Address: 1 Hotel Brooklyn Bridge, 60 Furman Street, Brooklyn, New York
Telephone: +1 347 696 2500
Website: 1hotels.com
Prices: Doubles, from about £270
7. MASHPI LODGE, ECUADOR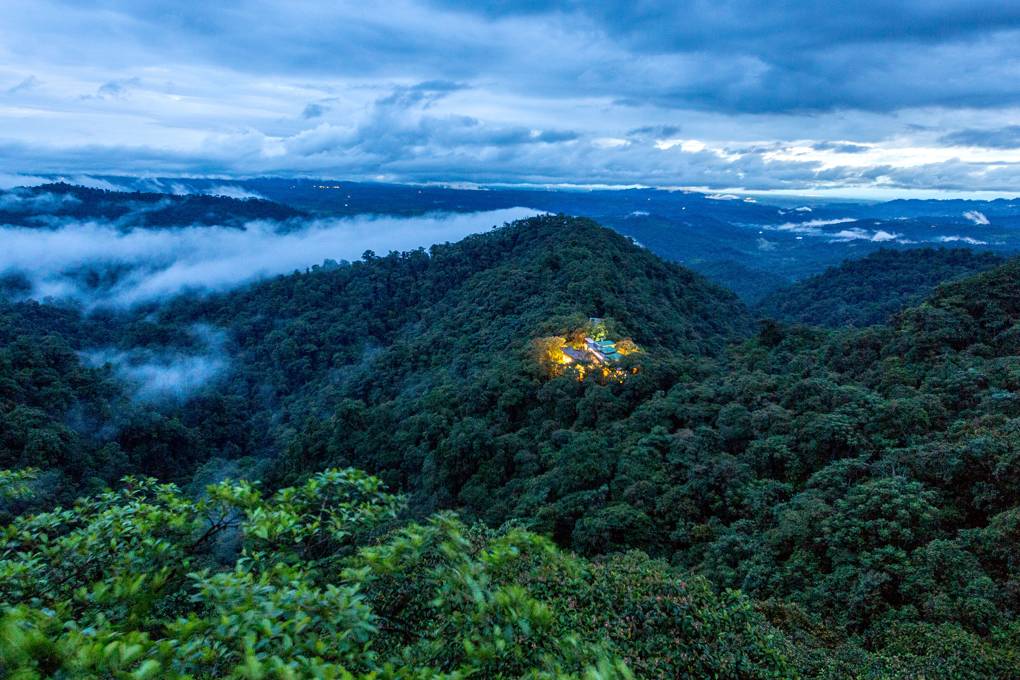 Sky-high in the Ecuadorian Choco-Andean cloud forest, the glass-walled Mashpi Lodge is constantly adding to its conservation efforts. In addition to already being largely free of single-use plastics and employing an expert team of naturalists, the lodge has newly introduced plans to officially expand the surrounding Mashpi Reserve by some 2,500 hectares to widen the scope of scientific research on the biosphere's diverse wealth of plants and wildlife, including 500 species of bird.
Address: Mashpi Lodge, Pacto, Quito, Ecuador
Telephone: +1 844 738 5895
Website: mashpilodge.com
Prices: Doubles, from about £1,025 per night (based on two sharing), including activities, meals, guides and return transfers from Quito hotels