Family friendly amenities in Universal Studios Japan
One of the biggest woes all parents face when bringing their children on holiday is the availability of child-friendly facilities! You never know when you'll need a changing room or a stroller for rental. Universal Studios Japan is high on the list of every child's travel bucket list and thankfully they have a slew of family-friendly facilities to make your trip that much easier.
Read on for some tips and tricks to ace-ing that family day out at Universal Studios Japan.
1. Pre-book your tickets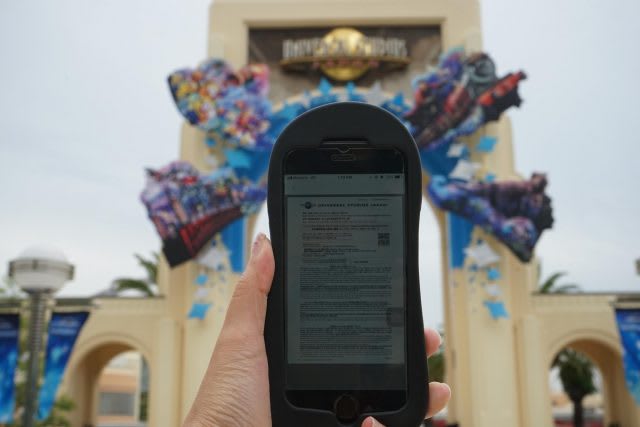 We all know how the little ones can be fidgety and restless and you definitely do not want them to be waiting in line. Pre-book your tickets on Klook and enter the park directly with your mobile e-voucher! These tickets are also open dated, allowing you the flexibility to visit the park on any date within the season you've picked.
Do note that there is free entry for children under 4 years old so you won't have to buy a ticket for your little ones.
Best time to visit:
Visit on a weekday
Check the theme park crowd calendar and go on days with lower expected turnout or risk waiting in lines of up to 2 hours for more popular rides.
Do note that there is strictly no re-entry upon leaving the park.
2. Getting to Universal Studios Japan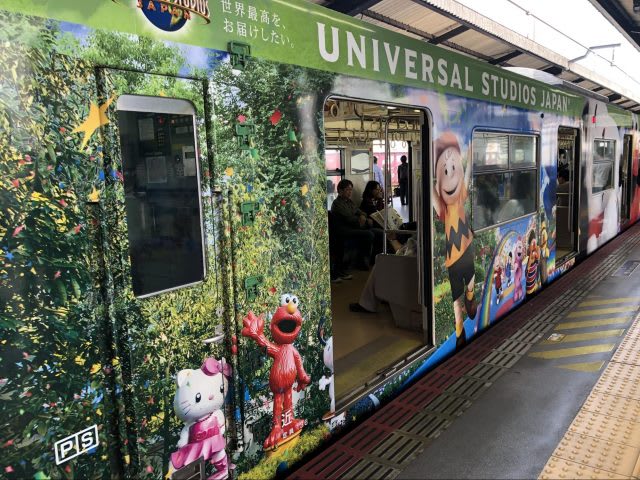 If you're planning on heading there via public transport, the nearest train station to Universal Studios Japan is the JR Universal City Station. You can hop on board the JR trains with your ICOCA card or your Japan Rail Pass.
Pre-book your ICOCA card on Klook for hassle-free pick up when you land at Kansai International Airport. The ICOCA Card also comes pre-loaded with JPY1500 worth of credits so you can use it immediately without topping-up.
3. Universal Express Pass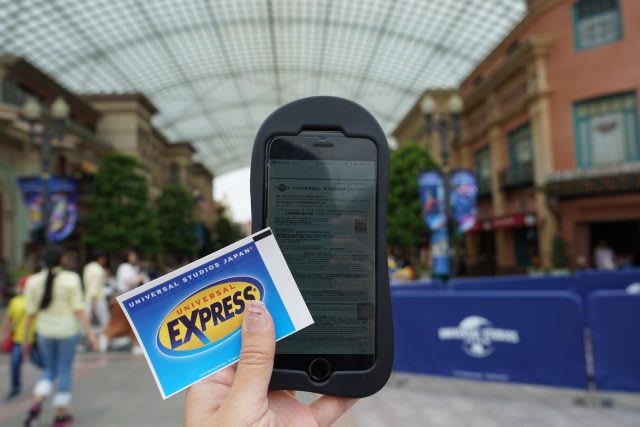 A good investment is definitely the Universal Express Pass. These passes allow you to skip the notoriously long queues and offer guaranteed entry to popular areas like The Wizarding World of Harry Potter that may close to the public during peak periods.
There are a few different types of express passes to choose from and you can check out our guide to find the one that best suits your needs. We recommend getting the Universal Express 4 that offers priority entry to the following:
A: Harry Potter and the Forbidden Journey™ in 4K3D
B: Despicable Me Minion Mayhem
C: The Amazing Adventures of Spider-Man – The Ride 4K3D ORHollywood Dream – The Ride (from 19 Jan 2018, the applicable rides will be The Amazing Adventures of Spider-Man – The Ride 4K3D OR Jurassic Park – The Ride)
D: JAWS® OR Terminator 2:3-D® OR Backdraft®
The Harry Potter Ride and the Minion Ride are both extremely popular and on crowded days, the wait for each of these rides can be up to 2 hours long. They are great rides that should not be missed.
Both A and B are timed rides so you will need to plan your day in the park around it.
Do note that there are a limited number of express passes available daily so you should definitely pre-book yours in advanced. The express passes do not include admission, you will need to purchase these separately.
4. Single Rider queues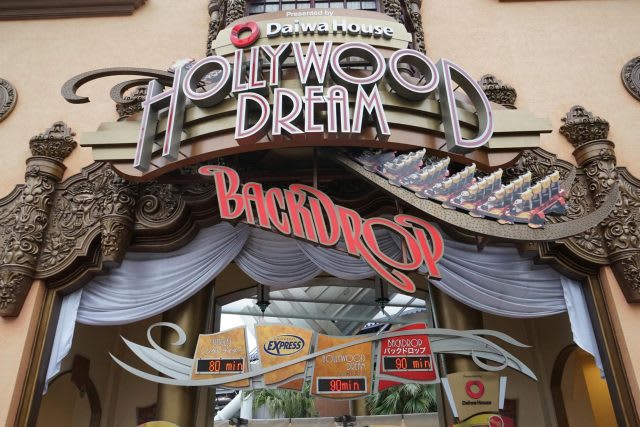 The Single Riders queue is great if you have older children who don't mind taking the rides alone or seated to people they don't know. These lines are usually a lot faster and you will still be able to queue up for the ride together just that you might be split up after.
5. Child Switch
The Child Switch line allows parents travelling with kids who don't meet height requirements or simply don't wish to take the ride to ride separately. Parent A will take the ride first while parent B waits in the room with the child and they simply switch after that.
There is no separate queue for Child Switch – you will still need to queue up in the regular line and when you arrive at the ride, there will be a child switch room to wait in.
6. Rides
The last thing you'd want is to have queued up for a ride that your child is not able to take. Do take note of the height requirement of the following rides:
| | |
| --- | --- |
| Ride | Height requirement |
| Harry Potter and the Forbidden Journey™ | 122 |
| Flight of the Hippogriff™ | 92 |
| Despicable Me Minion Mayhem | 102 |
| Freeze Ray Sliders | 92 |
| The Amazing Adventures of Spider-Man – The Ride 4K3D | 102 |
| Space Fantasy – The Ride | 102 |
| The Flying Dinosaur | 132-198 |
| Jurassic Park – The Ride™ | 107 |
| JAWS™ | 122 |
| Hollywood Dream – The Ride | 132 |
| Hollywood Dream – The Ride -Backdrop- | 132 |
| Snoopy's Great Race™ | 92 |
| The Flying Snoopy | 92 |
| Elmo's Bubble Bubble | 92 |
| Elmo's Go-Go Skateboard | 92 |
| Moppy's Balloon Trip | 92 |
92 :at least 122 cm if unaccompanied, at least 92 cm if with a supervising companion
102 :at least 122 cm if unaccompanied, at least 102 cm if with a supervising companion
107 :at least 122 cm if unaccompanied, at least 107 cm if with a supervising companion
122 :at least 122 cm if unaccompanied or with a supervising companion
132 :at least 132 cm if unaccompanied or with a supervising companion
132-198 :Guests must be between 132cm and 198cm to ride this attraction
For more details about the rides, check out our guide to Universal Studios Japan.
7. Food and drink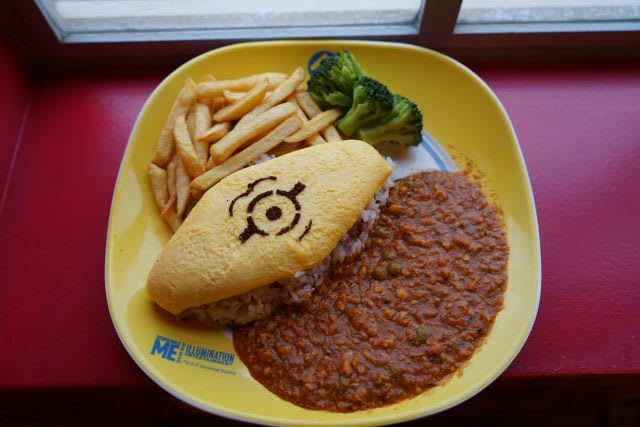 You will not be allowed to bring outside food and drink into the park so we recommend bringing your own refillable water bottles. There are plenty of water fountains around the park where you can refill your bottles for free. You can purchase baby food for babies aged 7 to 12 months from the Snoopy Backlot Cafe or the Studio Stars Restaurant.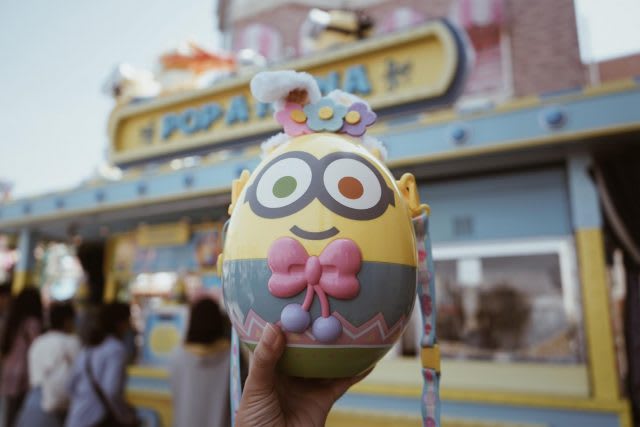 While you're in USJ, a cute popcorn bucket is essential for the perfect theme park #OOTD. If you're looking for something more substantial, you can't miss out on trying these treats.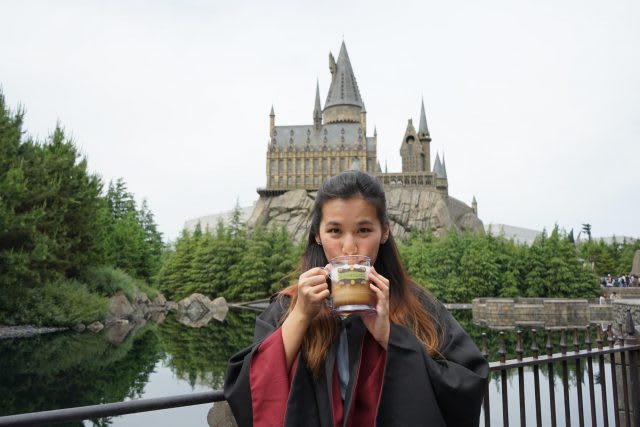 P.S. A frozen butterbeer is the perfect treat for the sweltering summer heat!
8. Amenities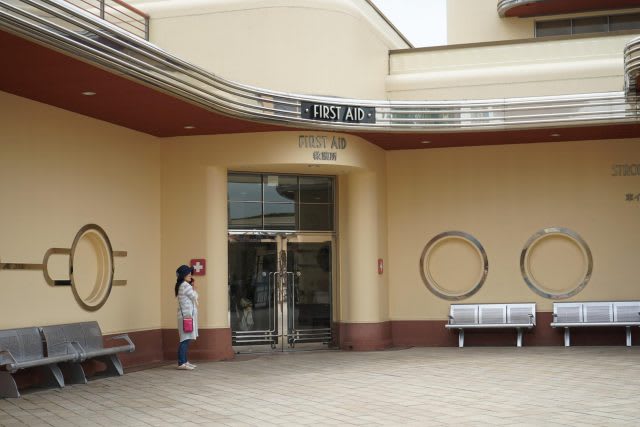 Medical Attention
There is a first aid center located inside the park near the entrance on the right where medical attention by a healthcare professional is available.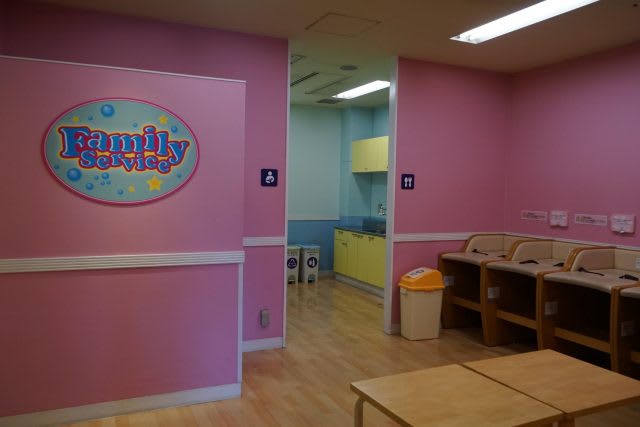 Baby Care
There are facilities for breastfeeding, baby feeding and diaper changing next to the guest services center and inside Universal Wonderland. These rooms are equipped with hot water dispensers as well as microwaves should you need to prepare baby food or baby formula.
Missing Children Centre
The meeting point for all lost children under 12 years old and their parents is in the Guest Services Centre by the entrance.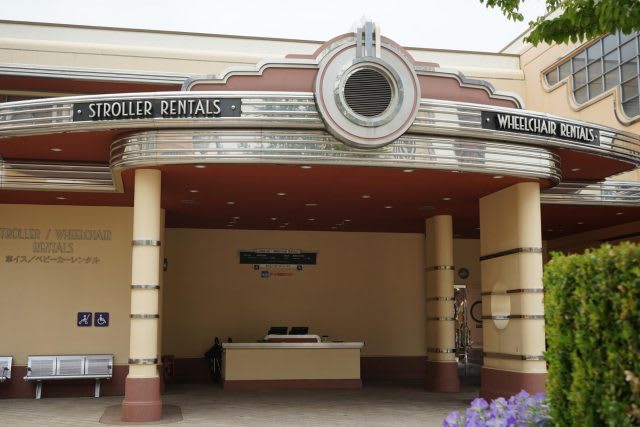 Stroller rental
You can rent a stroller from the Baby Carriage Rental centre to the right of the entrance. Each stroller will cost you JPY1000 and are for children up to 3 years old.
Lockers
There are lockers for rent both inside and outside the park. Large sized lockers ((357×453×802)
are only available outside the park and cost JPY700. There are small and medium sized lockers inside the park
9. Parades and shows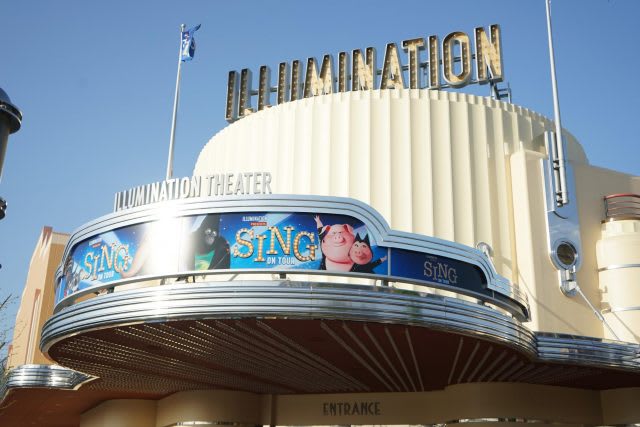 The parades and shows are definitely something you can't miss, especially if your children are too little or too afraid of the rides. There are often seasonal shows held in the Illumination Theatre and this Easter, "SING" the Musical is currently showing. Belt out pop tunes with characters from the hit movie and you might even get to hi-five one of these stars during the show.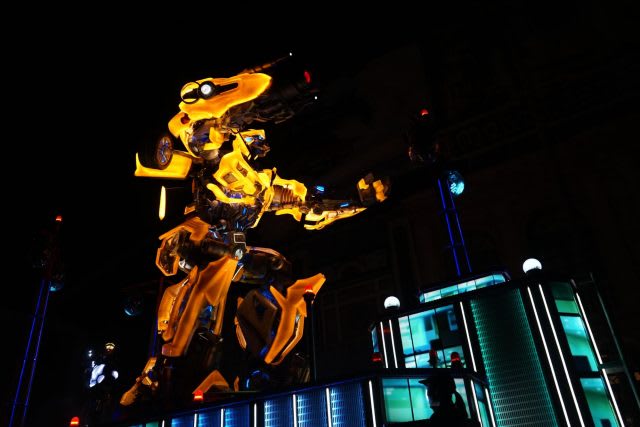 The Universal Night Parade is unique to Universal Studios Japan! Featuring the best of Hollywood movies like Transformers, Jurassic Park, Harry Potter and the Minions, be sure to snag a seat early to enjoy the best views of the parade. The best seats are found along Hollywood outside the entrance to the Hollywood Ride.
10. Character Greetings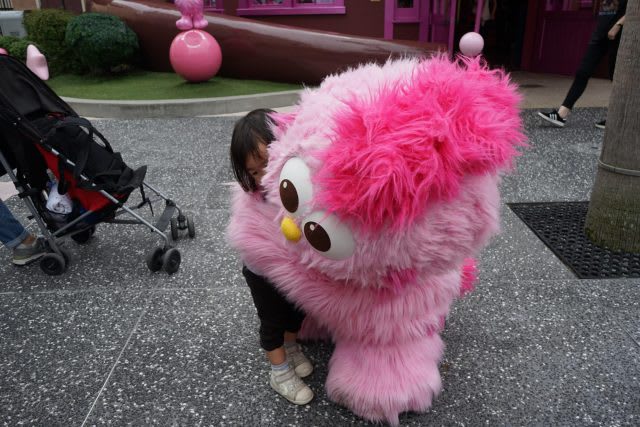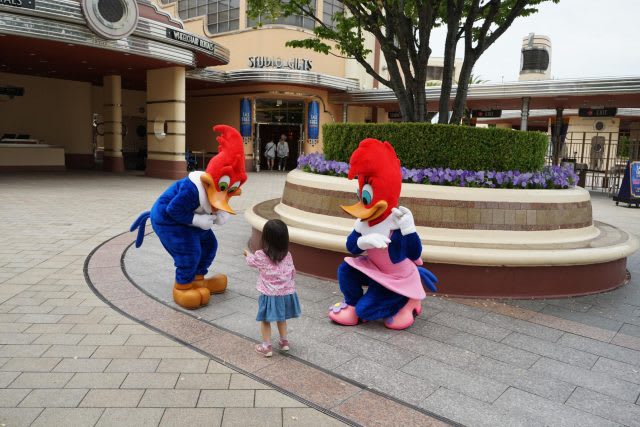 To you these might be just regular people in mascot costumes but to the little ones, these characters are megastars! From characters like the Minions, Woody Woodpecker and the cast of Sesame Street, young ones will definitely be thrilled to meet their heroes in real life.
11. Where to stay
If you're planning on staying near the park, Universal City Walk has plenty of hotels for you to choose from. While these might be slightly costlier than those in the city, they are extremely new and well worth the price. These hotels include: