HOME HOTEL IN BUENOS AIRES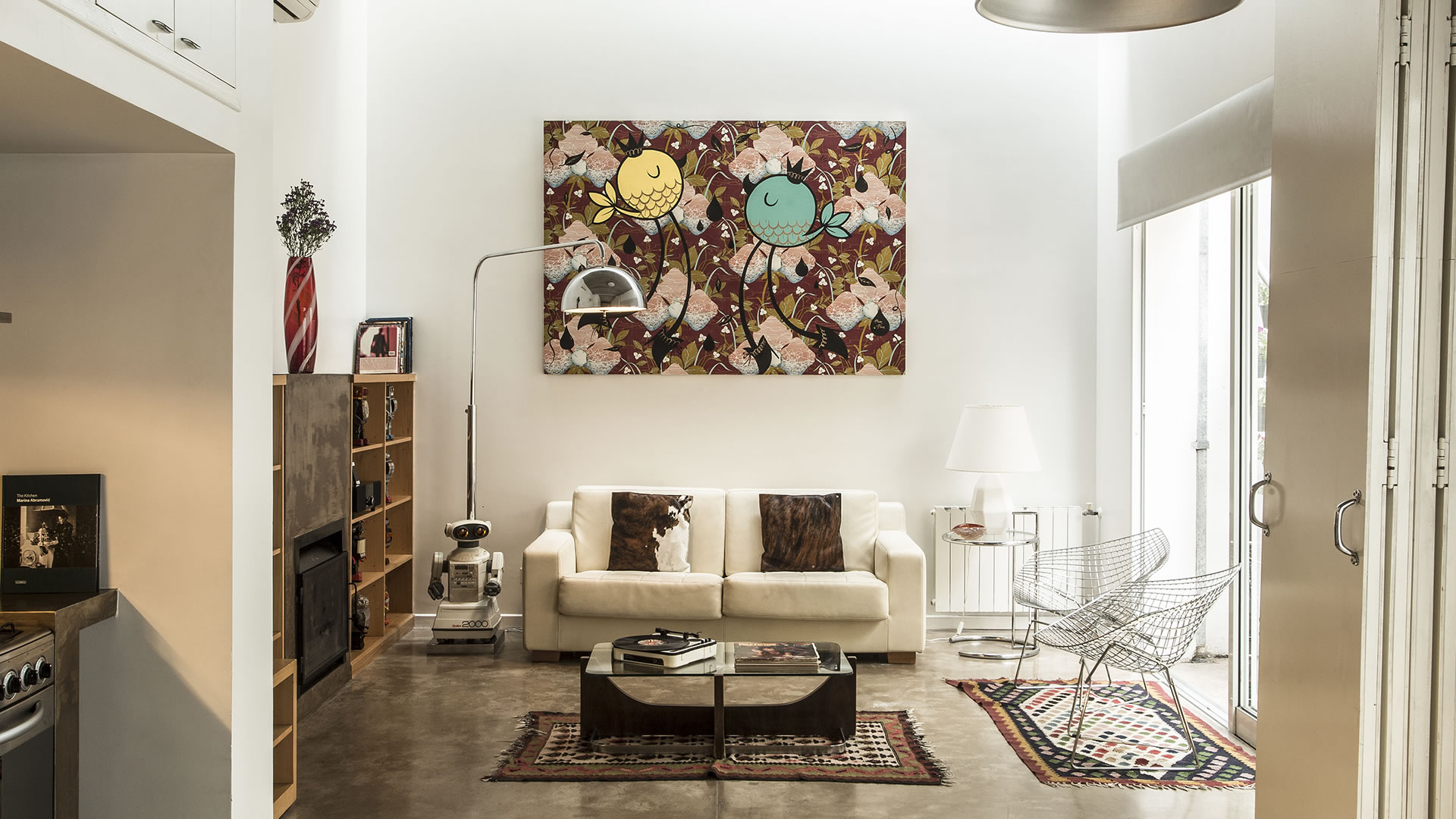 LOCATION
The neighborhood formerly known as Palermo Viejo has been informally renamed as Palermo Soho and Palermo Hollywood. Home Hotel, the first boutique hotel in this area is located in the latter. Owing its name to the many TV and radio stations, film studios and the high count of local celebs, Palermo Hollywood still retains a "barrio" feel, mixing the old and the new, the traditional with the cutting edge. This vibrant area is best known as the city´s gastronomic hub with some of Buenos Aires best restaurants including Tegui, La Mar, Cucina Paradiso and much more. Within easy reach of the city centre and all its tourist attractions, but far away from the fumes, noise and general city mayhem.
ATTRACTIONS NEARBY
Buenos Aires biggest flea market * art galleries * fashion and design shopping * Buenos Aires´best restaurants * Palermo woods* rose garden * botanical gardens * polo field * Buenos Aires horse race track * La Rural convention centre.
SERVICES
It´s all about the service at Home. Everything you need to know when visiting Buenos Aires, be it your first or your tenth time! We pride ourself in keeping up with what´s on, what´s out, what´s new and what´s un-missable, including some hidden gems not found in any guidebooks. Let us show you our Buenos Aires.
24 hour concierge service * security * Buffet breakfast from 7.30 to 10.30am * complimentary Home guide * outdoor pool open from mid October to late March * dvd library * use of sauna in spa * multilingual staff * free wifi * daily maid service and turndown service * bespoke in-room amenities * room service from 7am to 11.30pm * complimentary cradle for children under 2 years old * restaurant & bar * spa services * laundry & dry cleaning service (with cost) * luggage storage * 24 hour medical assistance * babysitting service available by arrangement
CONCIERGE SERVICES
Transfer service * city tours * trips to football games * estancia tours * bike tours * river delta tours * polo clinics * car hire * tango shows & classes * restaurant advice & reservations * show & concert tickets * transportation arrangements * mobile phone rental service
AWARDS
2018 Best Luxury City Hotel- Luxury Travel Awards
'Home Hotel is like the opposite of a tourist trap: you're invited in to see the city through their eyes, meaning that you know who's making a great whiskey sour and where to go for a meal, but they also let you know where to buy secondhand records or get a pair of leather shoes made.
We ended up spending our days walking the old markets, threading through antique stores, local laundromats and spas, eating meat cooked from parrillas while swirling glasses of Mendoza malbec. It was the perfect way to get into the rhythm of the city and to see it through local eyes.'
-Russell Beard, co-owner, Paramount House Hotel