The Lindis
Nestled into the star-lit Ahuriri Valley in New Zealand's Canterbury region, surrounded on three sides by conservation parks, The Lindis merges natural materials with stylish furnishings to create the perfect retreat from city living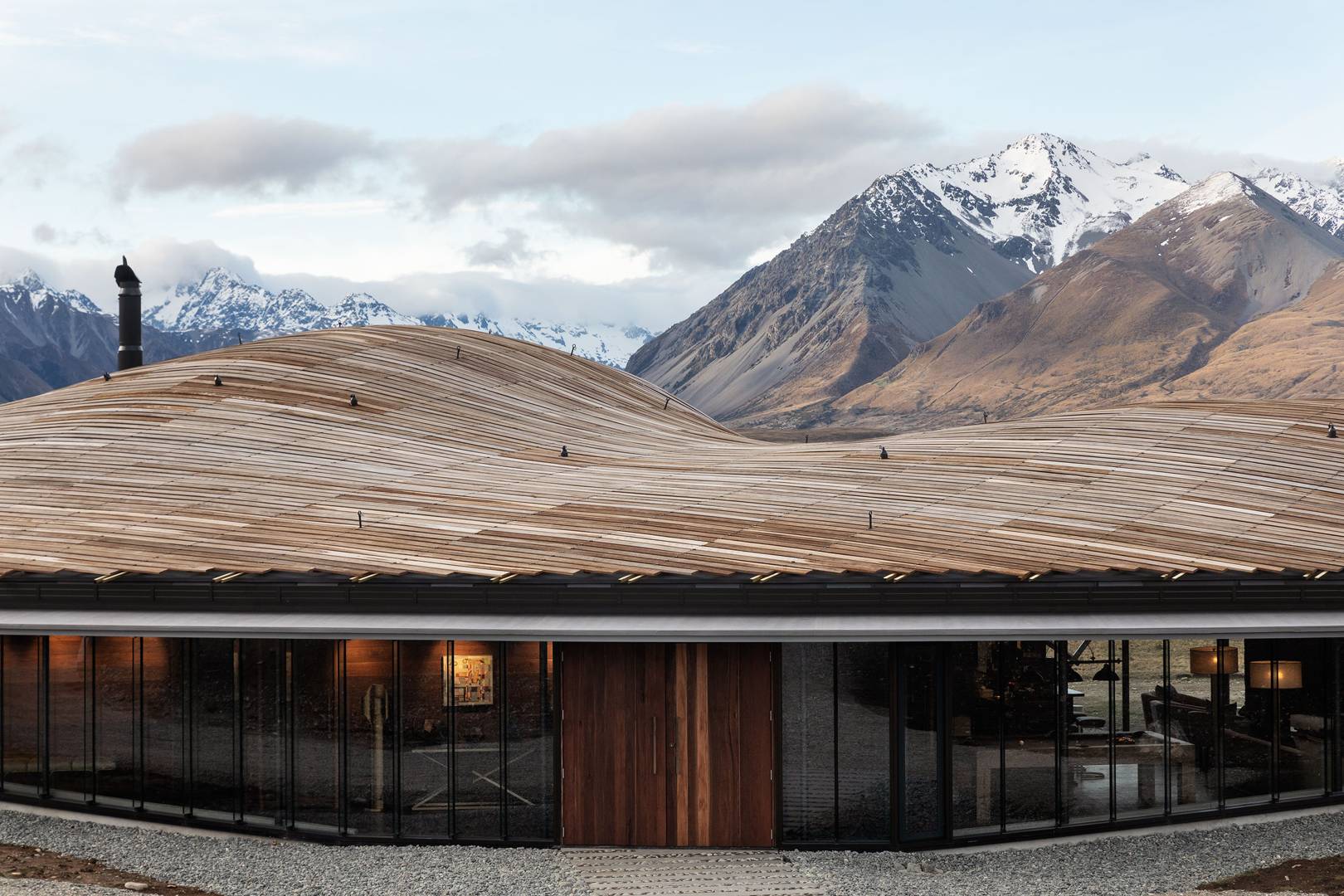 This smart property is nestled into the star-lit Ahuriri Valley in Canterbury.
On the edge of the South Island's Dark Sky Reserve, one of 13 in the world chosen for their exceptional starry nights, The Lindis is embedded in a hillside like a giant sedated eye observing the fizz and whirls of constellations. At night, this stealth lodge dwarfed by snow-capped peaks in the little-known Ahuriri Valley north of Wanaka all but disappears; its roof in waves of spotted gum mimics the undulating landscape merging into the moraine.
For this place, on an isolated 6,500-acre property, is about proximity to nature. Soaring glass walls keep the focus facing out. By day, only 1,300 merino sheep share the sky and beneath it, a watercolour palette of bronze and gold native grasses splashed with blueweed and lilac lupins.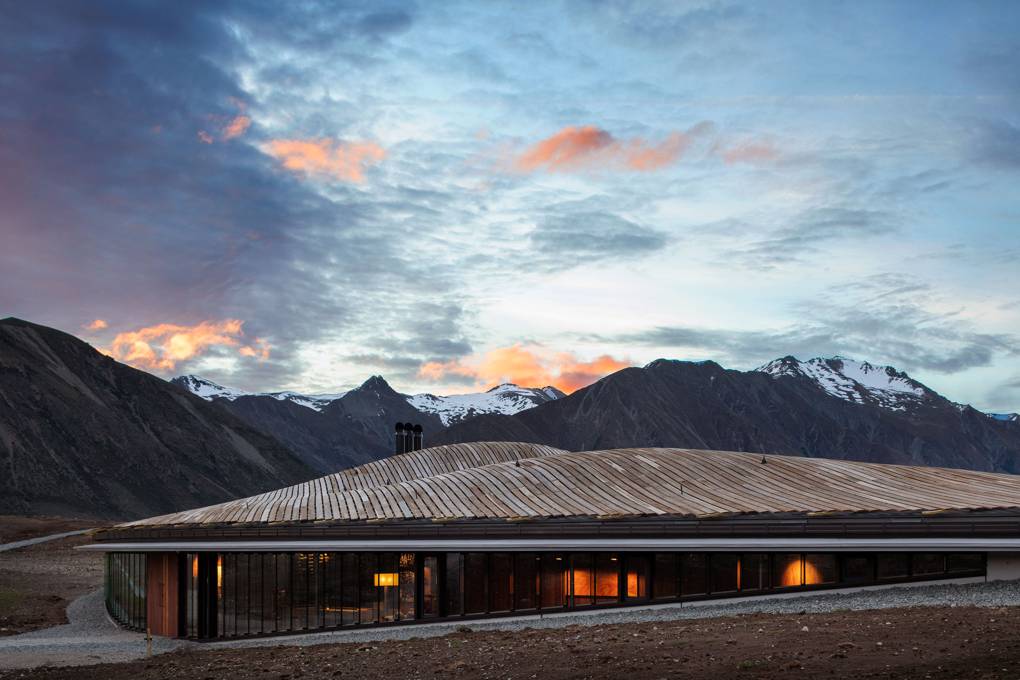 But the light footprint of the structure's design by Wellington-based Architecture Workshop belies the rustic sophistication of the wooden interiors. All five guest rooms, the central restaurant and bar are fitted out with Restoration Hardware pieces set against custom carpentry and bluestone walls. Venetian chef Cesare Stella reinforces the sense of place with thyme-fed Te Mana lamb and South Island scampi paired with local red wine and harvests from his kitchen gardens.
Guests are further rooted into the surroundings through fly-fishing for trout, picnic hikes, horse-riding and mountain-biking into beech forests. Evenings draw to a close over single malts by open fires to await the night sky's encore performance. A ground-breaking lodge for outward bounders and space-gazers.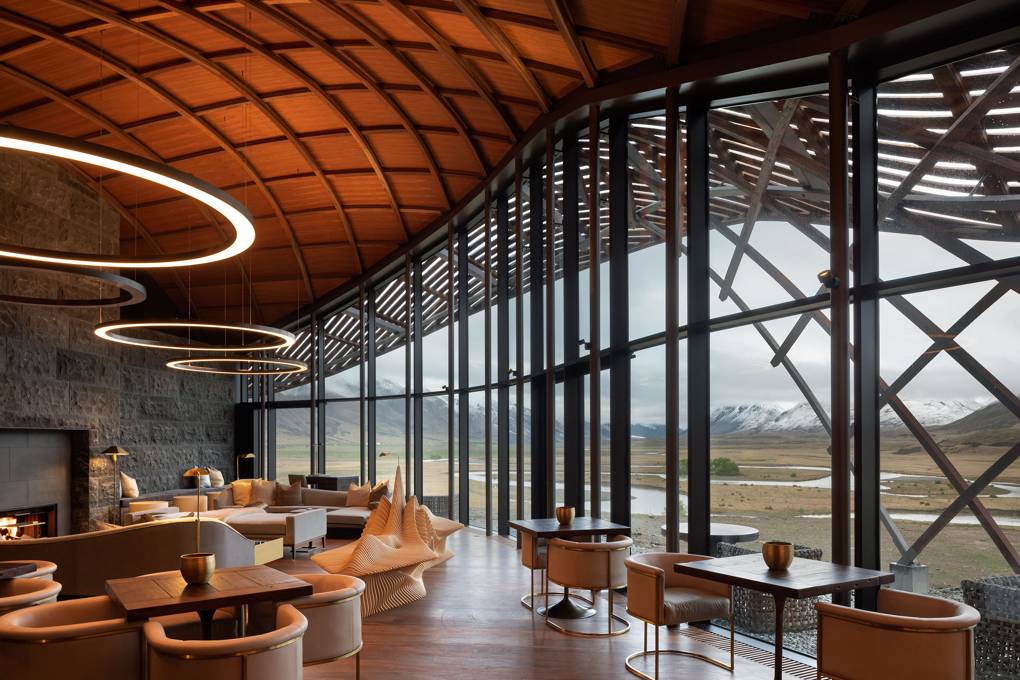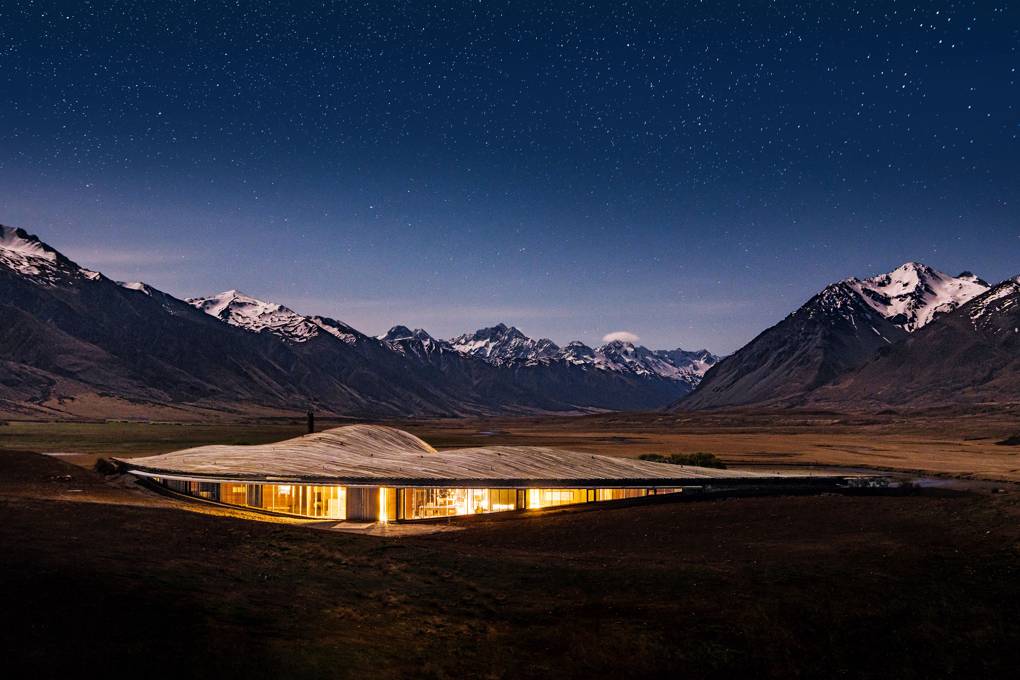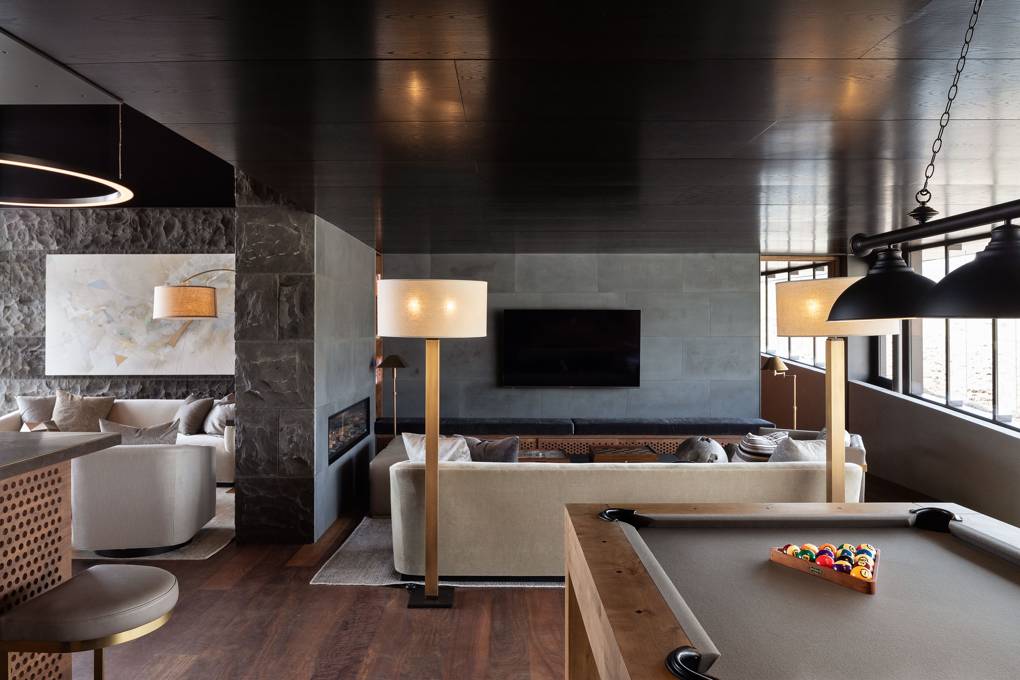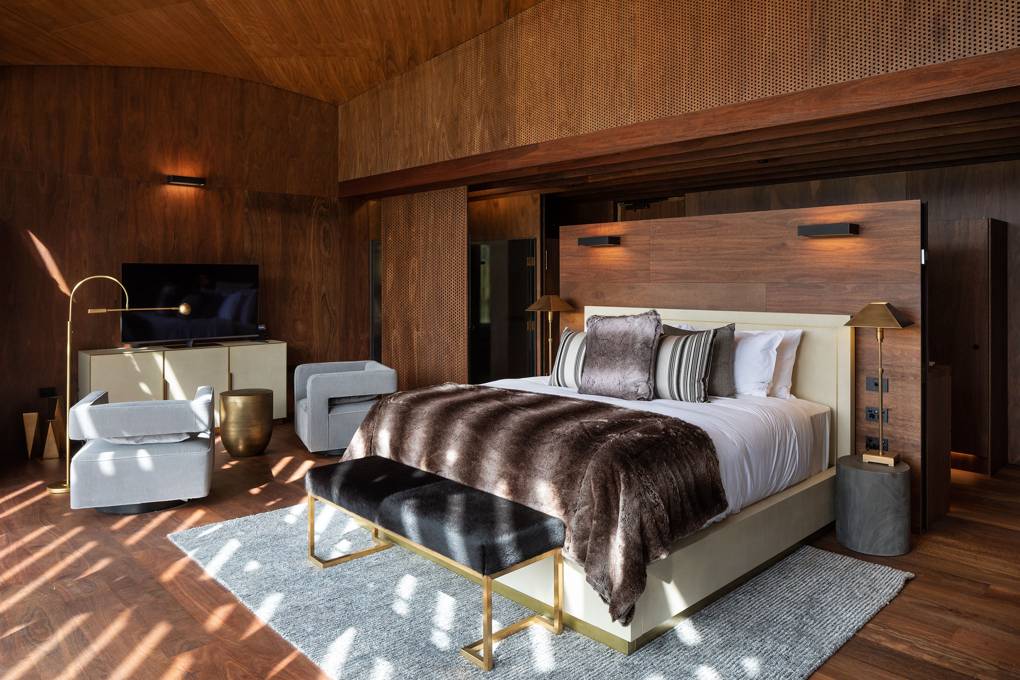 Website: thelindis.com