InterContinental Phu Quoc Long Beach Resort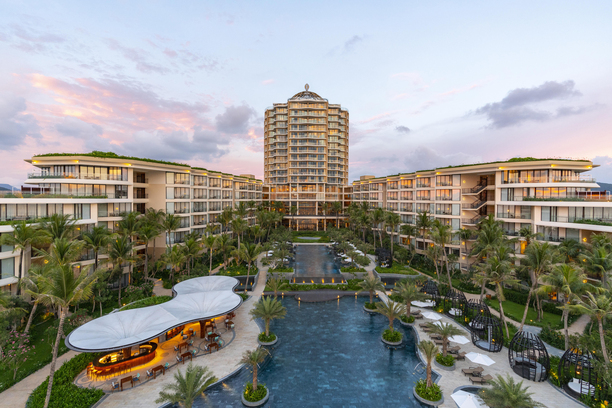 With its abundance of pristine beaches and charming local villages, Phu Quoc's appeal to travelers is easy to see. For years, Vietnam's largest island remained pleasantly sleepy and under-the-radar. These days, that's all beginning to change, thanks to a bevy of stylish, sustainable resorts and sophisticated dining options. Among the most sought-after stays is the InterContinental Phu Quoc Long Beach Resort, a luxe haven on a powder-sand stretch of shoreline.
Since Phu Quoc is home to a top-notch international airport, the stunning island makes for an ideal weekend getaway for travelers all around Southeast Asia. If you only have 48 hours to spend in this idyllic paradise, here's how to make the most of them.
DAY ONE
If you're staying in the spectacular Club InterContinental Panoramic Suite at InterContinental Phu Quoc Long Beach Resort, be sure to start your day off by taking in the breathtaking 180-degree view from the oversized balcony with private cabanas. While you soak in the vision of azure waters and waving palm trees, tuck into the enticing breakfast spread.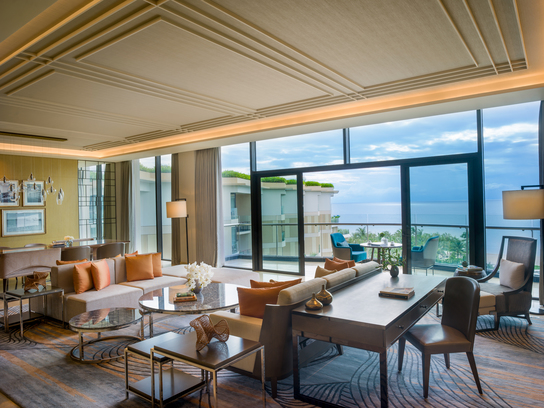 After breakfast, set sail on the Catamaran Sarita, the first and only luxury yacht cruise in Phu Quoc. You can opt for either the Snorkelling & Sailing Adventure or the Luxury Sunset Cruise, depending on your mood.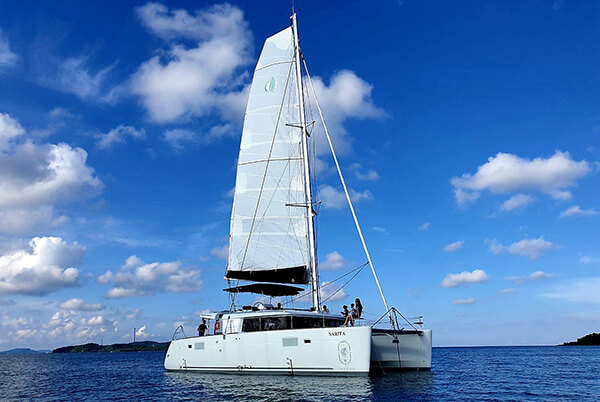 Phu Quoc is technically made up of 22 islands, many of which are accessible only by boat. The biodiverse waters between them are home to 108 species of coral, 135 species of coral reef fish, and 132 different types of mollusks, as well as migrating fish and marine mammals. This is also one of the few places in the country where hawksbill turtles and green turtles make their homes. Visitors should make sure to stop by Ham Ninh, a quaint fishing village, for delicious local seafood dishes.
At the end of your voyage, head to HARNN Heritage Spa, a floating oasis situated in a lotus lagoon at the InterContinental Phu Quoc Long Beach Resort. The spa focuses on restoring the natural balance of body and mind, featuring the healing heritage of Vietnamese, Thai, Ayurveda, Aromatherapy, and traditional medicines. The bamboo treatment, inspired by local natural elements, is a must-try after a long day of exploring the island.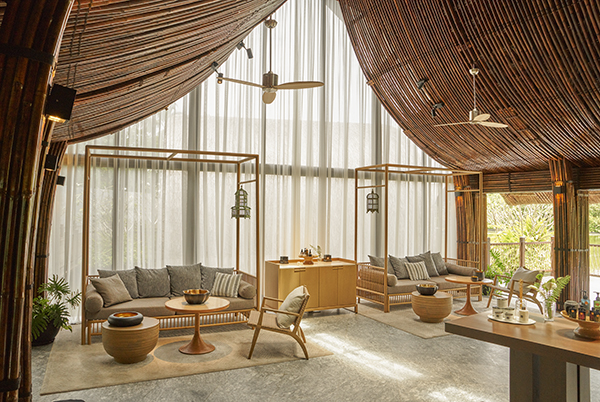 Even after a day of sailing the seas, guests may find themselves drawn back to the beach. Just steps from the shore lies Sea Shack, InterContinental Phu Quoc Long Beach Resort's relaxed seaside restaurant and bar where mouth-watering seafood barbecue is cooked right next to your table.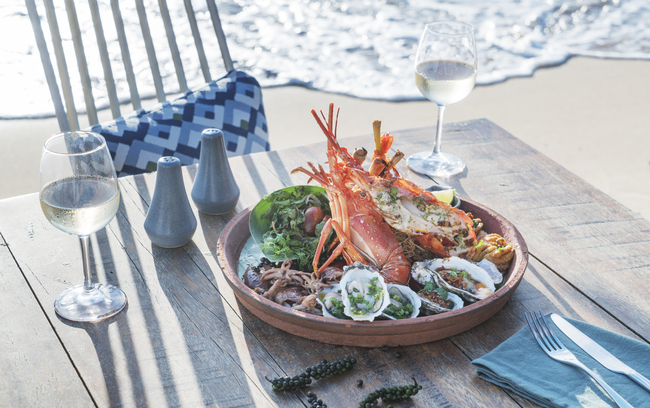 DAY TWO
Guests seeking adventure should strap in for a Jeep Tour through Phu Quoc Safari, an unusual conservation park for exotic megafauna such as camels, antelopes and a white Bengal tiger. Others may want to go for an adrenaline-packed ride on a cable car to Pineapple Island. At nearly 8 kilometers long, this is the longest non-stop three-way cable car in the world. Once on the other side, visitors can check out Sun World Hon Thom Nature Park.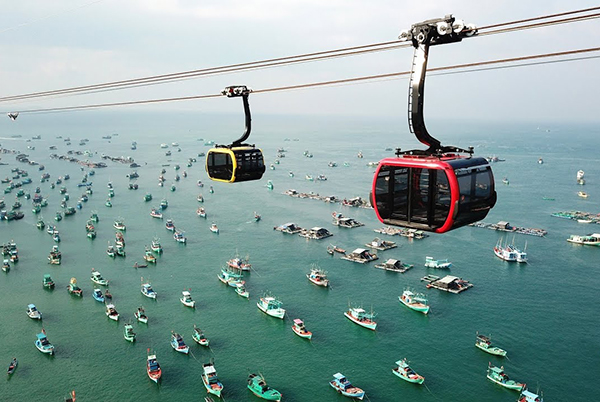 Phu Quoc is also famed for its local pepper groves, where visitors may take a relaxing afternoon stroll or even taste one of the peppers right from the branch. The island is also one of the most renowned destinations in Vietnam for the popular fish sauce and sim wine, and it is highly recommended to visit one of these factories to experience first-hand how these local specialties are produced.
As the day winds down, take in one of those magical island sunsets from Phu Quoc's highest rooftop bar, INK 360, located on the 19th floor of the resort's Sky Tower. Designed by the award-winning Ashley Sutton, INK 360 sports a striking aesthetic to complement the panoramic views.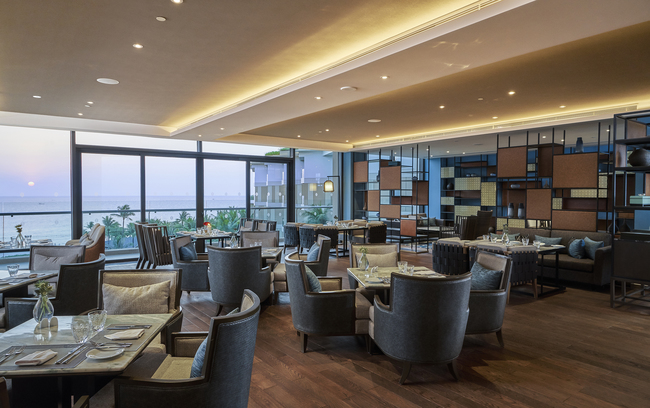 After a toast to the day's unforgettable adventures, indulge in superb seafood and meats at the InterContinental Phu Quoc Long Beach Resort's newly opened signature restaurant, LAVA. Meticulously designed with bamboo and a glowing, fossilized coral centerpiece, makes for a perfect ending to your 48 hours in Phu Quoc.