Choosing a place to bed down in Tokyo poses a challenge: the city is huge. The following hotels are some of our favourite stays in town, from time-tested classics to big-name imports putting their own spin on Japanese hospitality.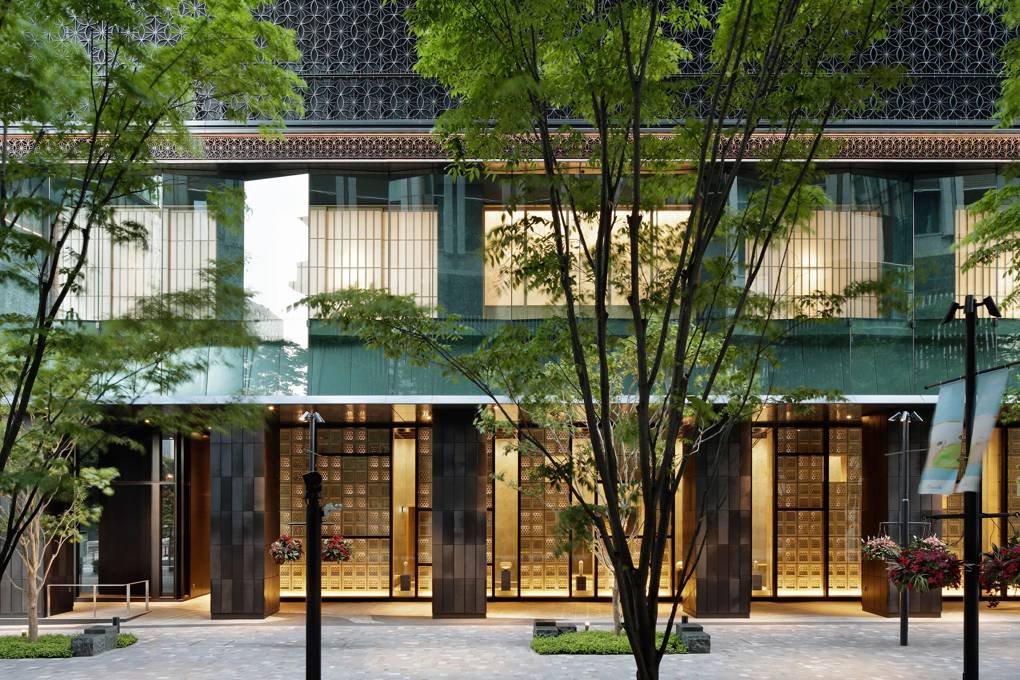 Unfamiliar with Tokyo? We take you on a tour to some of the finest hotels in Tokyo for your next visit.
1. AMAN TOKYO
Best for: A minimalist's dream high above the financial district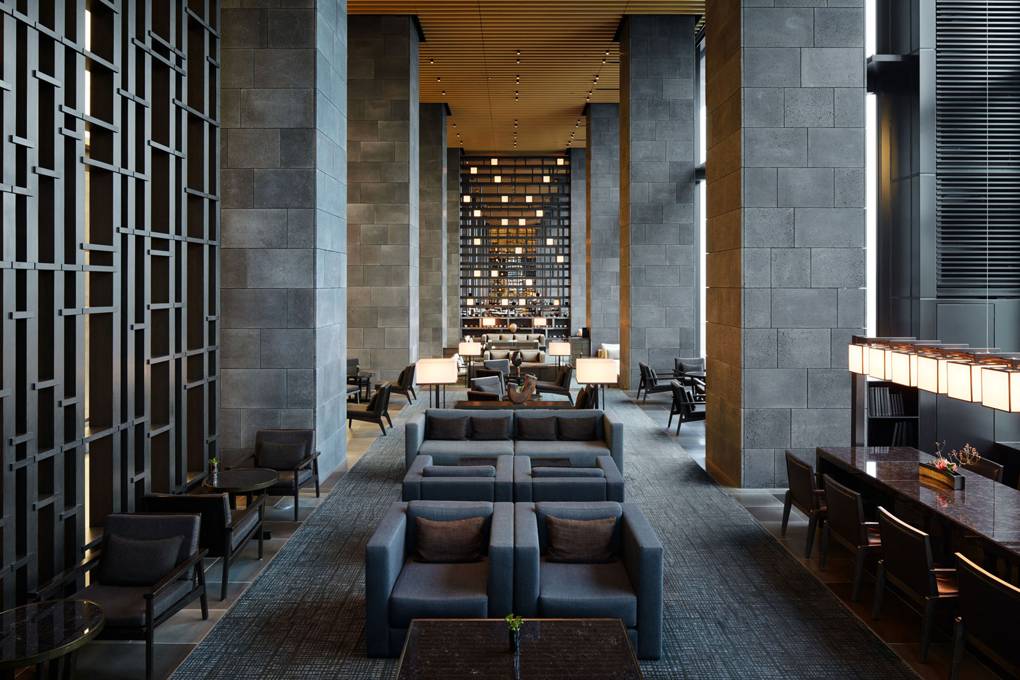 The Aman brand is synonymous with cutting-edge design and understated elegance. Its Tokyo property – its first in an urban setting – is no exception. Spread across the top six floors of a gleaming skyscraper in the Ōtemachi business district, it offers a modern interpretation of traditional Japanese dwellings (courtesy of the late architect Kerry Hill). The atrium-like lobby is bedecked in basalt stone and features a 30-metre-high ceiling that resembles the inside of a washi paper lantern. Zen-like rock gardens and a water feature with seasonal ikebana flower arrangements complete the scene. Italian restaurant Arva and an all-black lounge area fringe the lobby and offer meals with brilliant views. The sublime two-storey spa is Aman's pride and joy, but the rooms are mini sanctuaries on their own: a celebration of Japanese minimalism, with blond-wood walls and granite ofuro bathtubs, positioned window-side to soak up the dramatic city views.
2. MANDARIN ORIENTAL TOKYO
Best for: Impeccable service and Michelin-starred dining in chic Nihonbashi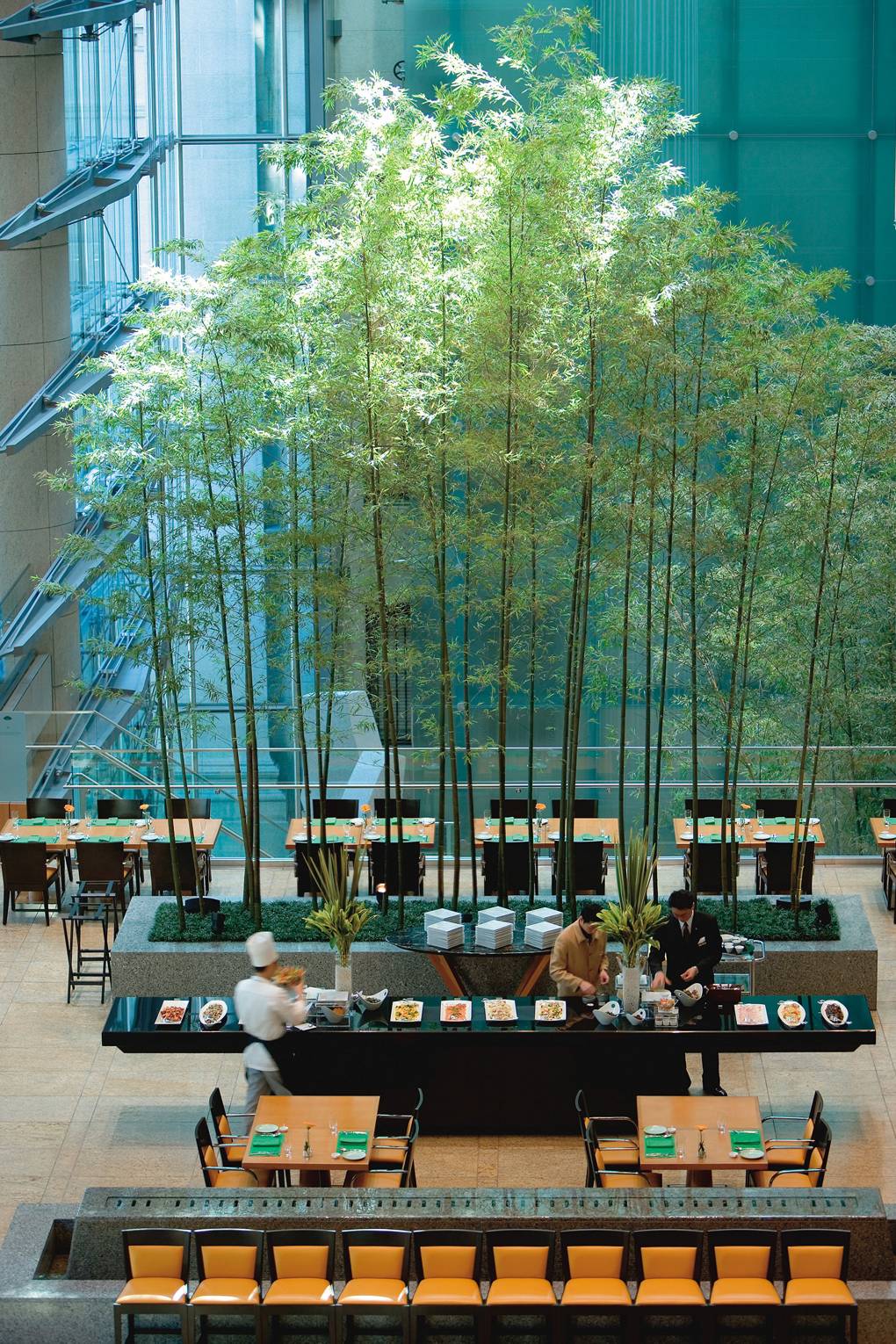 Perched atop an office complex in Tokyo's historic Nihonbashi district, the Mandarin Oriental delivers world-class decadence with a hefty dose of Japanese sophistication. The rooms have a beige palette with touches of orange and teal, large bathrooms, and – in true Mandarin Oriental fashion – an unmatched level of personalisation: even the bedroom's bonsai tree comes with a note addressing guests by name. In addition to phenomenal views and an excellent spa, the hotel's top floors count no less than 10 bars and restaurants, from Michelin-starred molecular bites at Tapas to real-deal Italian pizza. Keep an eye out for the frequent kitchen takeovers that bring some of the biggest names in gastronomy to Tokyo (René Redzepi, the Sühring twins). It might feel impossible to leave this luxury cocoon during your stay here, but try to – the concierge's local recommendations (including speciality shops open since the early 1800s) are spot on.
3. TRUNK HOTEL
Best for: Eco-conscious travellers who don't want to skimp on comfort or style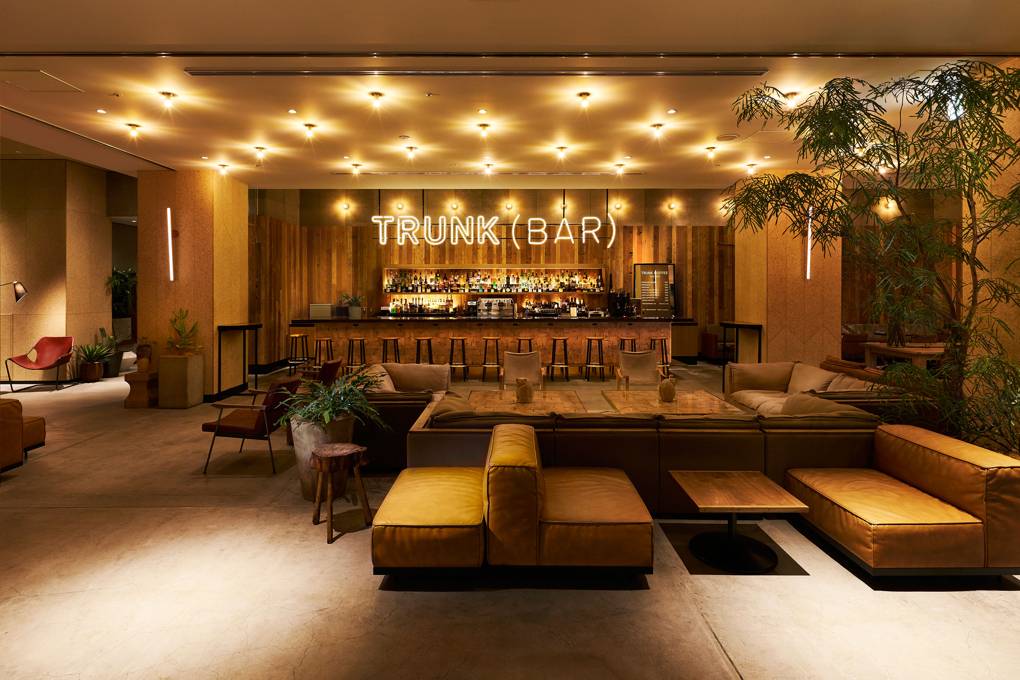 A magnet for Tokyo's creative crowd and in-the-know city trippers, Trunk Hotel scores high on the cool quotient – a perfect fit for its location around the corner from fashion-forward Cat Street. At its heart sits Trunk Bar, a buzzy lounge where local entrepreneurs and digital nomads work on their laptops during the day and swap their coffees for cocktails after the sun has set. Each of the bedrooms is different in size – ranging from a two-storey party pad with plunge pool to a cosy family suite equipped with bunk beds. Common denominators, however, are the lofty high ceilings, metro-tiled bathrooms and minibars stocked with artisanal soda pops and dried fruits. Sustainability is the name of the game here. Interiors are decked out in reclaimed timber while staff uniforms are fashioned from recycled denim. Even the amenities follow the same approach: they're all produced locally and include recycled-rubber bathroom slippers and upcycled laundry bags. Most are available for sale at the on-site convenience store alongside craft beers from Tokyo and organic snacks.
4. MUJI HOTEL GINZA
Best for: A no-frills stay that feels like home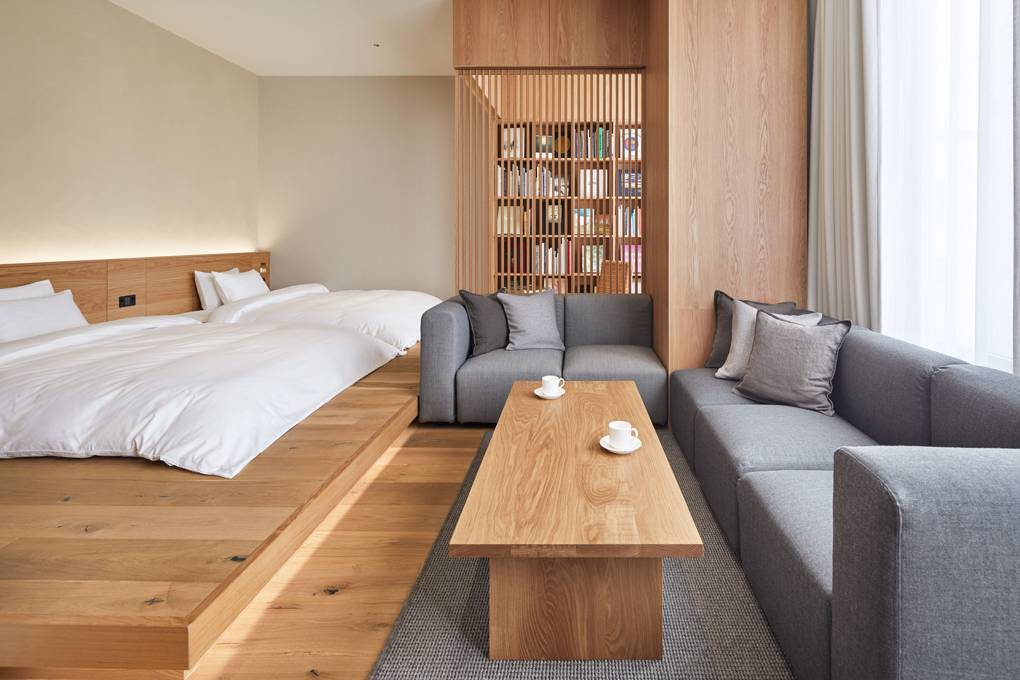 Occupying the top floors of Muji's Ginza flagship store, the brand's first hotel in Japan manifests its 'anti-cheap, anti-gorgeous' ethos in a frills-free formula where the essentials are thoroughly considered and perfectly executed. The apartment-like rooms are narrow but long, which works well with their simplistic layouts. Some come with well-stocked bookcases, others have tatami mats and futons. All are, unsurprisingly, furnished with Muji products – ranging from the signature minimalist alarm clock and air diffuser to the all-white toiletries in the bathroom – all of which are available to buy from the store downstairs. Next to the lobby, hotel restaurant WA changes its menu every three months to focus on a specific region in Japan, sourcing almost all of its ingredients from there during each time frame.
Website: hotel.muji.com
5. PALACE HOTEL TOKYO
Best for: Bright, spacious rooms and palatial views fit for a president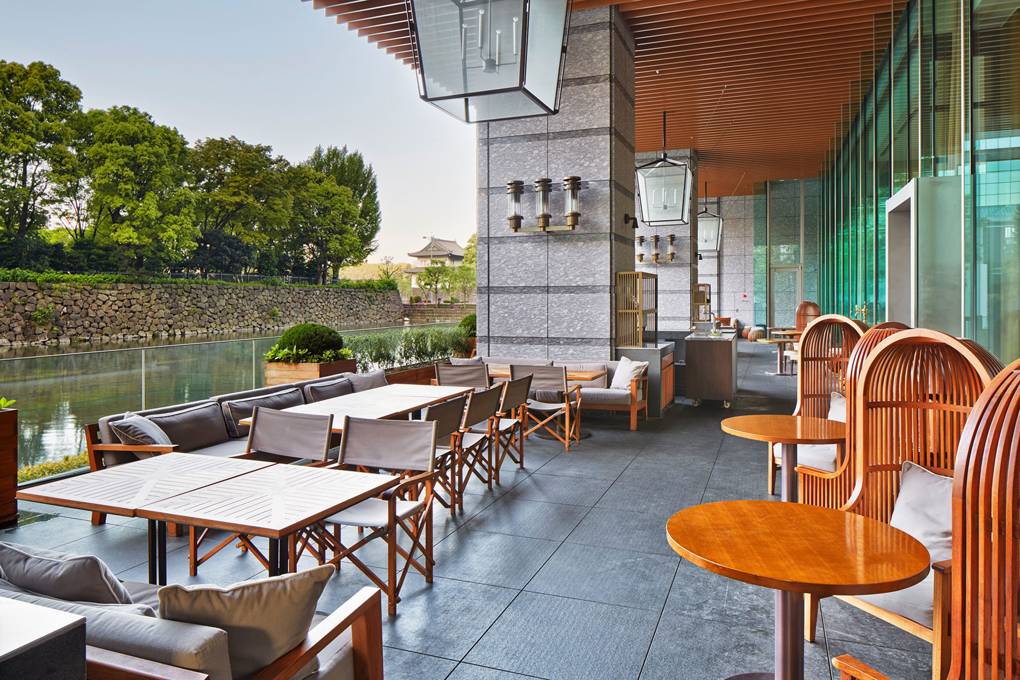 A key player in Tokyo's hotel landscape since 1961, the Palace Hotel is now, after a complete reconstruction in 2012, the address of choice for politicians, celebrities and other VIPs visiting the Japanese capital. For good reason: few other hotels can match the prime location and the bright spacious rooms that the revamp introduced – most of which open to large balconies that look out over the Imperial Palace and its gigantic garden. Despite its modern overhaul, the hotel remains a classic: expect impeccable white-glove service (head concierge Ms Sumiyoshi leads the Tokyo chapter of the global concierge association), fresh flowers throughout the property and silver spoons at the breakfast table. Nab a spot on the moat-side terrace for the best views. For dinner, seek out Wadakura on the 6th floor, a village-like collection of Japanese dining spots specialising in tempura, sushi, teppanyaki and kaiseki.
6. HOTEL KOE
Best for: A pared-back, intimate retreat in the heart of bustling Shibuya
As part of the Koé concept that includes an all-day diner on the ground floor and a lifestyle boutique on the first, Koé's 10 minimalist guest rooms offer a welcome respite from the neon-lit streets of Shibuya. The rooms are located on the third floor and range from size S to XL. Most are compact (it's Tokyo, after all), but smart and tidy, and are done up in greys and browns. Local bands frequently pop up for a show in the event space downstairs, but hotel guests also have access to a dimly lit lounge on the third floor where tea-based cocktails are the signature drinks. Thanks to the hotel's location just minutes away from the buzzy Shibuya intersection, top-notch shopping, drinking and dining spots are all within walking distance.
7. PARK HYATT TOKYO
Best for: Ticking one of Tokyo's most iconic hotels off your bucket list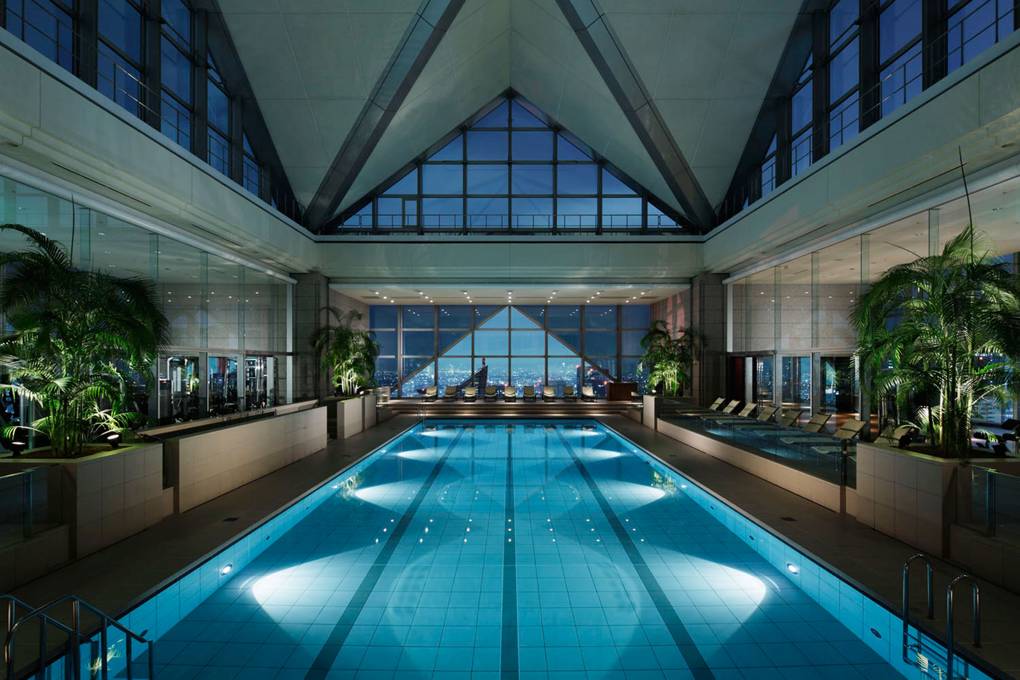 Welcoming guests since 1994, this legendary stay has aged gracefully throughout the years. The design, both in the rooms and the public areas, remains timeless, and the service every bit as attentive as it was when the Park Hyatt opened as one of the top properties in town. While the hotel has been immortalised thanks to its appearance in Lost in Translation, the spectacular top-floor swimming pool and excellent spa pack star power in their own right. The 177 rooms – all beige and dark lacquered woods – are generously sized, with marble-clad bathrooms and Aesop amenities. As with all sky-high lodgings in the city, there are jaw-dropping views to boot, and on good days you might even catch a glimpse of Mount Fuji in the distance. Even if you're not staying over, a Suntory Whisky in the iconic New York Bar is a quintessential Tokyo experience.
8. HOSHINOYA TOKYO
Best for: An upgraded take on the traditional ryokan experience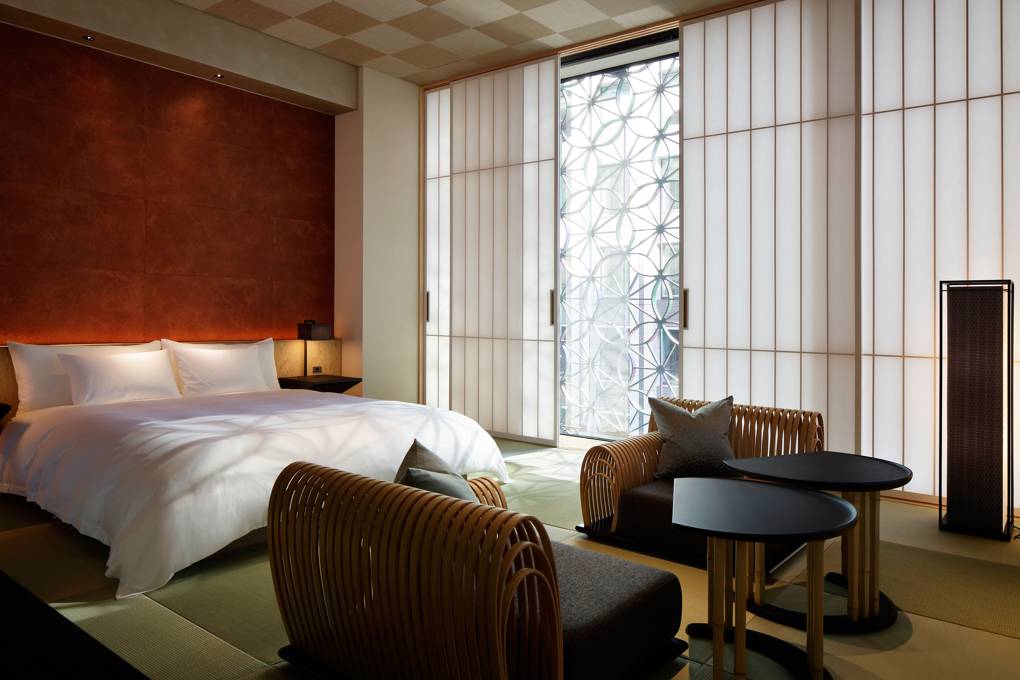 Ryokans are a dying breed in Tokyo, but Hoshinoya manages to revive the style in its own ultra-swish way. Housed in a 19-storey tower in the central business district, it offers all the trimmings of a traditional ryokan: tatami mats throughout the property (even in the lifts, so there's a strict shoes-off policy upon entering), plush futon mattresses and rooms surrounded by sliding paper screens. Its latticed exterior is designed to resemble a swirling komon pattern and casts beautiful shapes when the sun seeps through. On each floor, six guest rooms are grouped around a communal lounge area. Tea and seasonal snacks are served here throughout the day, and breakfast (freshly prepared onigiri rice balls) can be eaten here as well – though the in-room option, delivered in a beautiful wooden bento box, is worth the extra fee. Crowning it all is a rooftop onsen with spring water pumped up from almost 5,000 feet below – there are few better places to spend the evening after a day hopping around town.