This hidden gem is Gyeonggi-do!
It's time for Gyeonggi-do, one South Korea's best-kept secret, to step into the spotlight! So where exactly is this mysterious city and why hasn't anyone heard of it before? Well, you best keep reading to find out more about Gyeonggi-do! Also, would you believe us if we told you it's actually very near to Seoul?
Where is Gyeonggi-do and how to get there?
Known as the 'province surrounding Seoul', Gyeonggi-do is located 30 mins to 1.5 hours away from Seoul. Getting to Gyeonggi-do can be as easy as 1, 2, 3 with Klook! You can opt for a private car charter to bring you out for the day to several Gyeonggi-do locations based on your desired itinerary.
Besides that, you can also opt for one of the many days tours to Gyeonggi-do. For some of the popular destinations, there are shuttle bus transfer option as well for the budget concious ones. As for places are closer to Seoul like the Onemount parks, you can just take the subway with your T-Money card!
Things to do in Gyeonggi-do
Brimming with plenty of cultural sights, exciting activities, incredible sceneries, and more. So whether you're a first-time visitor to Seoul or you love coming back to the city for your holidays, you should definitely include some of these Gyeonggi-do activities into your itinerary.
Ready for a new and a fresh take on the city? Find out the things to do in Gyeonggi-do!
1. Everland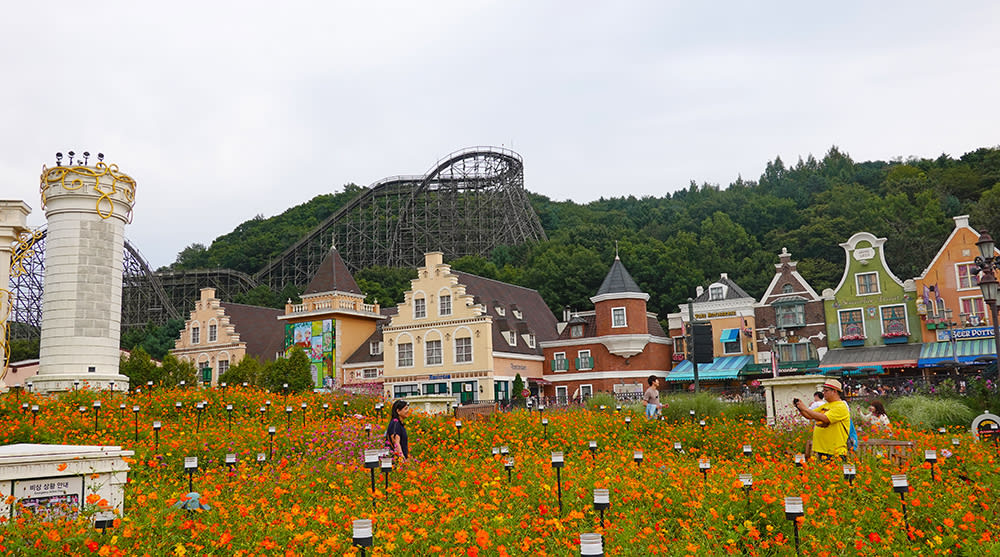 Bet you didn't know that the popular Everland, South Korea's biggest theme park, is actually located in Gyeonggi-do! Home to exhilarating rides, exciting wildlife and safari zones, picturesque gardens and more – this theme park has something for everyone.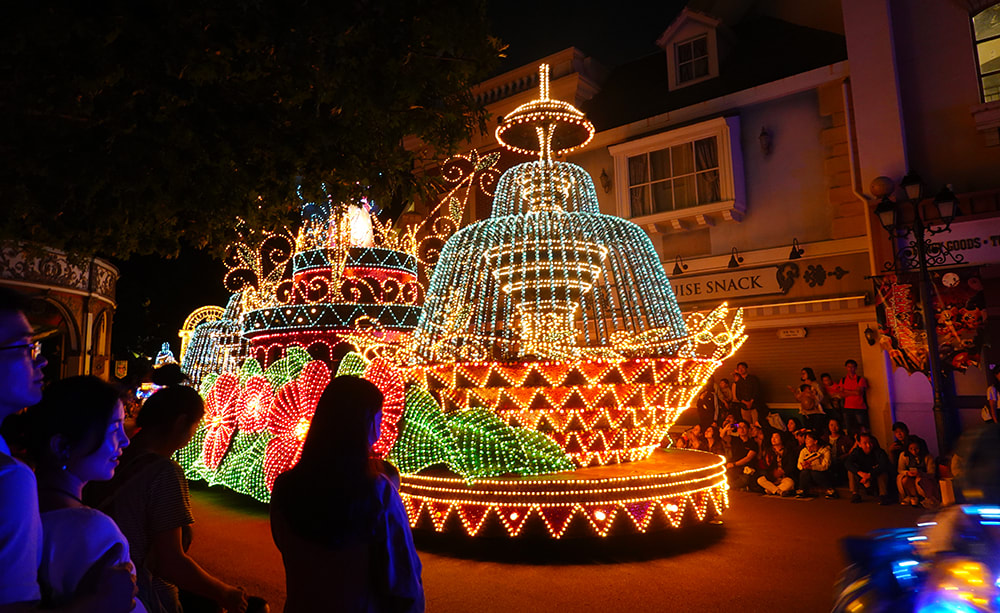 The thrill-seekers would especially love T-Express, the world's steepest wooden roller-coaster guaranteed to knock the wind out of you! Make sure to stay till the end for the night parade and fireworks to close off the evening.
Make sure to get your discounted and direct-entry Everland tickets. Complete your day at Everland with a roundtrip shuttle pass and Q-Pass to skip the queue.
2. Korean Folk Village
Also known to many as Minsokchon, the Korean Folk Village is home to relocated and restored 270 real houses from different parts of the country from the Joseon dynasty. You can get a glimpse of traditional life in the country and immerse in the culture by wearing traditional Korean outfits and by participating in a wide variety of folk activities
It's a popular filming location for K-Dramas like My Love from the Star (2013), Moon Embracing the Sun (2012), the hugely popular Dae Jang Geum (2003), recent Netflix hit series Kingdom (2019), and more! Make sure to catch the daily folk village performance at 11:30am and wedding reenactment at 1pm.
On any day, you can also find many local students on a day trip to the Korean Folk Village, So, if you want to avoid the crowd, visiting late afternoon onwards is your best bet. Visit the village on a day tour or customise your trip with a private car charter.
3. Gwangmyeong Cave
Forget the notion of a dark, damp, and cramped cave because that is not even close to what you can expect at Gwangmyeong Cave! Once called Siheung Mine, it was the largest metal mine of the area for decades before becoming a shelter for residents during the Korean War.
It was only in recent years that Gwangmyeong Cave reopened after being transformed into a theme park inside a mine. As you walk through the different sections, you can learn more about the history of the cave.
Make sure to have your camera ready as well for the perfect #OOTD shot with the shimmering display of LED lights. Also, it can get pretty cool in the cave, so bring a light jacket along with you! Visit Gwangmyeong Cave and Korean Folk Village in a day on a tour or customise your own itinerary with or customise your trip with a private car charter.
4. Onemount Parks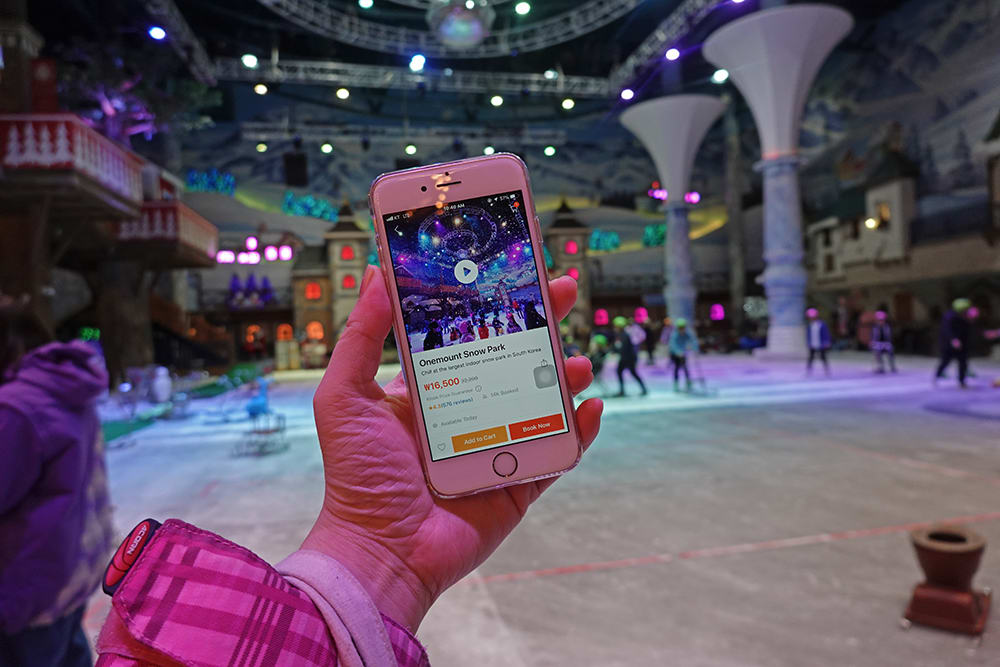 If there's a place that you can experience both winter and summer all year, it would be Onemount! Located less than an hour from Seoul, this unique complex is home to the Onemount Snow Park and Onemount Water Park.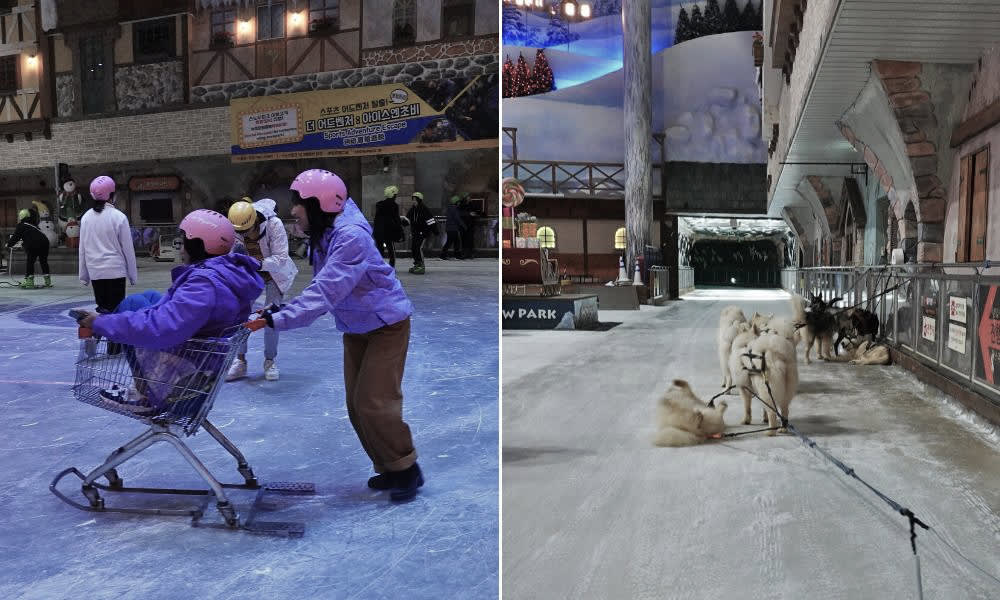 Enter the magical winter wonderland at the Onemount Snow Park where you can skate, slide around or enjoy the cold. It's an absolute pleasure to indulge in childlike fun by sliding around in the supermarket trolleys. You can also opt for a ride on the dog sled and let the adorable huskies take you around the snow park!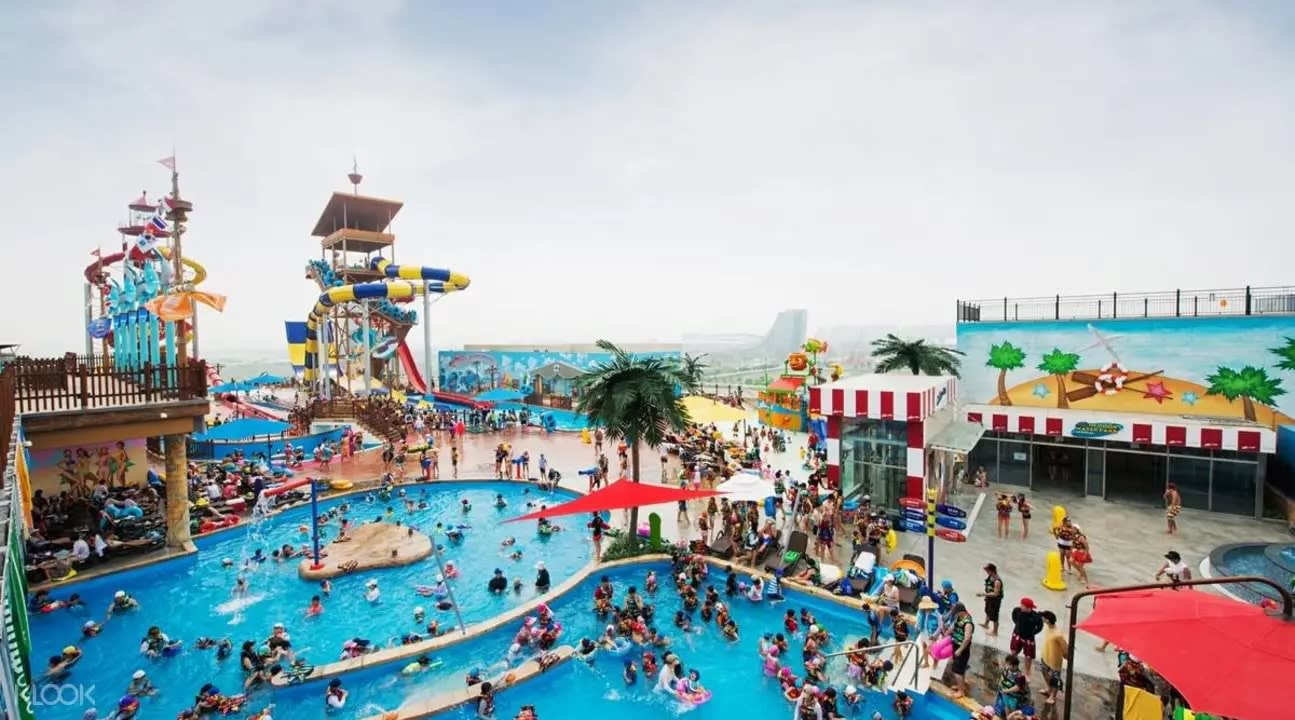 After some winter fun, you can go straight to summer at the Onemount Water Park! Ride some thrilling water rides, soak in one of the pools, or lounge on beach chairs. Did you know, Running Man was filmed at Onemount Water Park as well!
5. The Garden of Morning Calm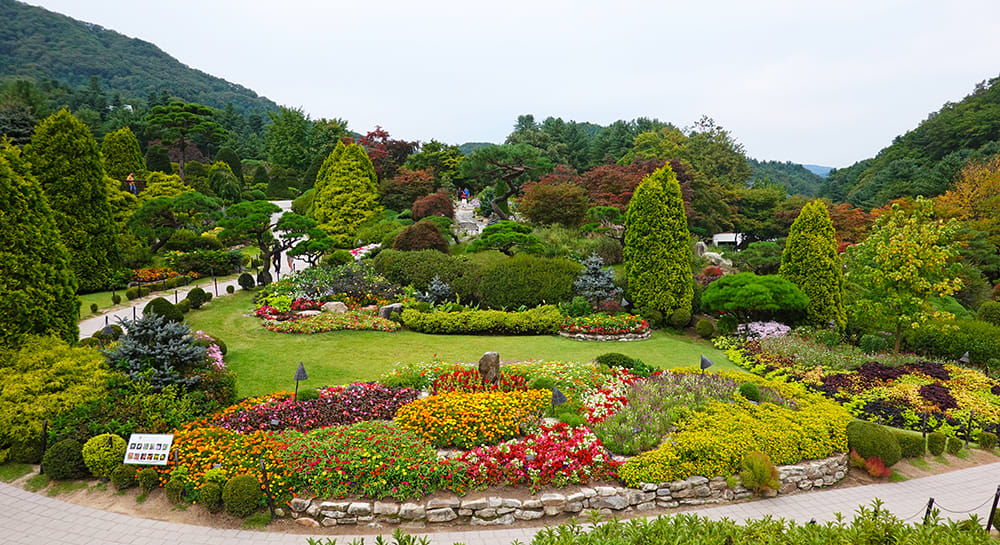 Get your outfits and cameras ready for this incredibly picturesque garden in Gyeonggi-do. While it's very popular during spring and autumn, the Garden of Morning Calm is exceptional all year round. During the winter, you can also witness the magical light festival!
Home to over 5,000 plant species including some rare or endangered ones as well, this wonderland of vibrant blooms and well-manicured gardens are truly a sight to behold. Separated into different areas and themes, it's easy to spend hours strolling in the garden.
6. DMZ Tour
This one is for the history buffs out there! Allowing you to take a closer look into the long history between South Korea and North Korea, joining a DMZ day tour is as much educational as it if interesting. Travellers are only allowed to enter via private or group tours with official operators.
Begin your journey at Imjingak Park before proceeding to the demilitarized zone (or DMZ for short) which includes the Dora Observatory and the 3rd Tunnel. You will get to look far beyond the landscape and get a glimpse of the elusive North Korea.
Next up, you'll be brought to Paju Outlet for your free lunch where you can do some shopping as well. Last but not least, stop for visit at Paju Provence, a quaint French Village, before concluding the tour.
7. Seoul Grand Park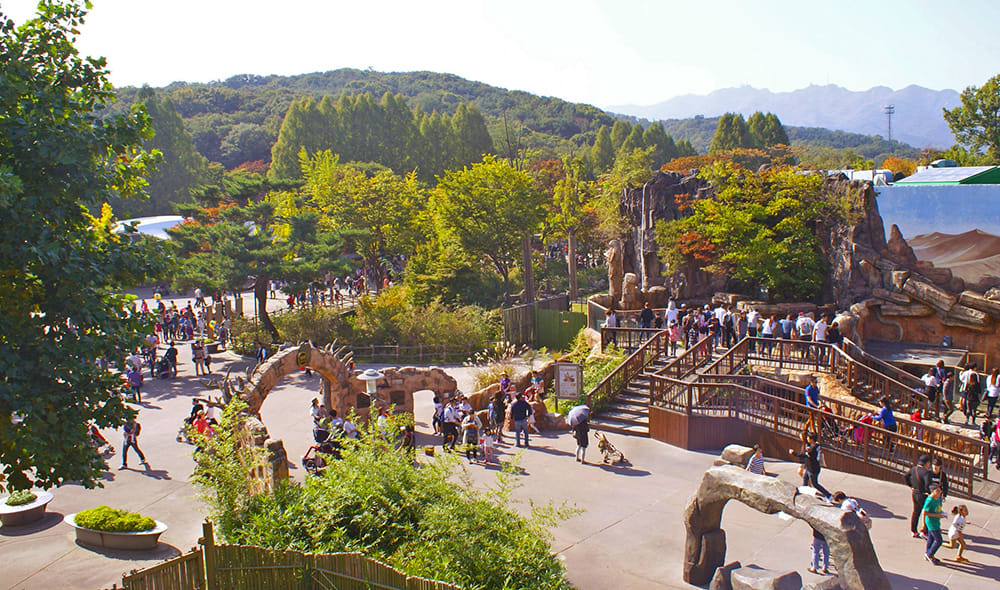 Photo Credit: Tialna Wolfs for Flickr 
Covering a massive area of more than 900 football fields, the Seoul Grand Park consists of several themed areas. The two most notable attractions are the Seoul Grand Park Zoo and Seoul Land. Despite the names, they're actually all located in Gyeonggi-do!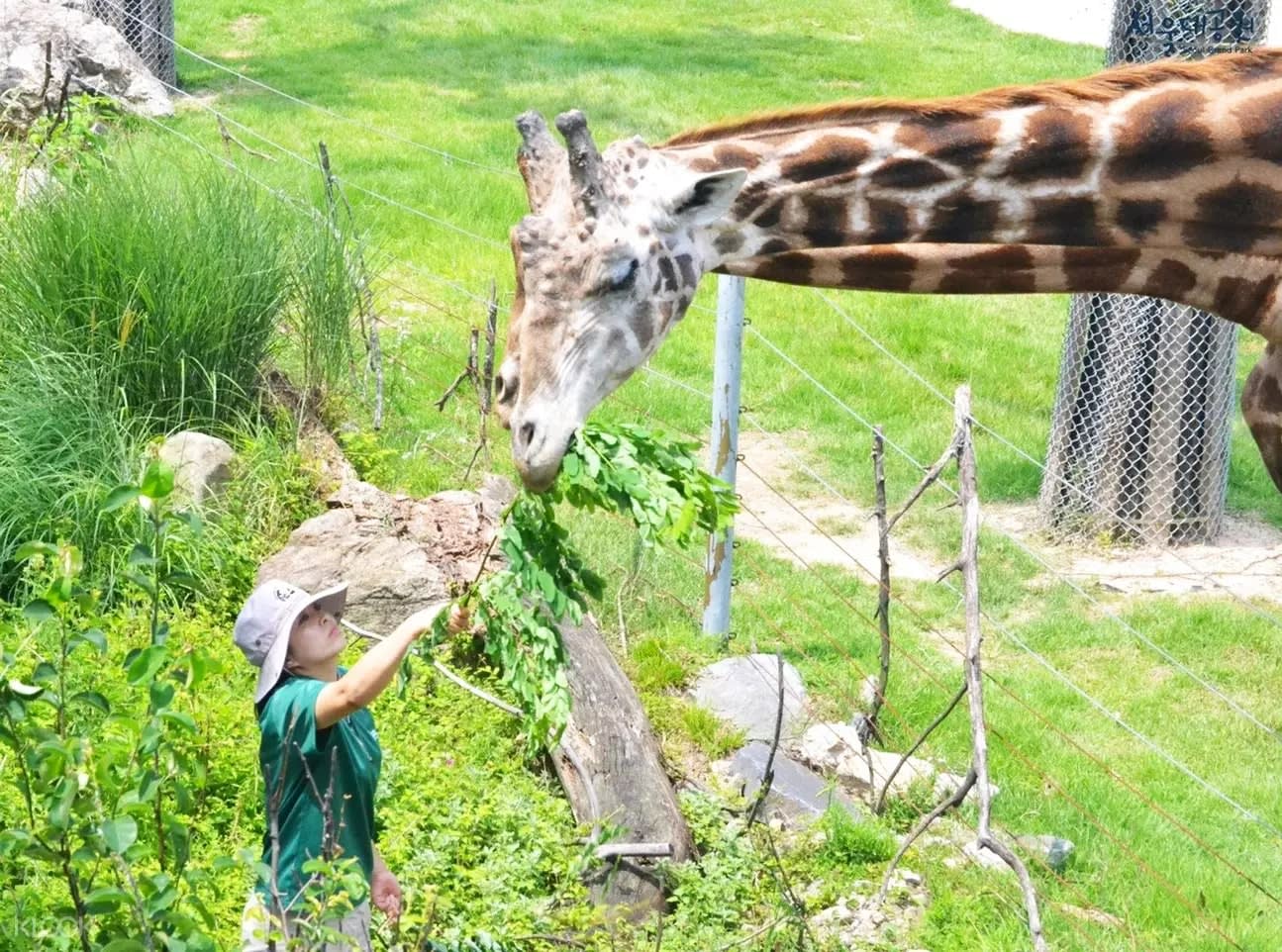 Visit Seoul Zoo, the largest zoo in South Korea with more than 3,700 animals from 330 species from around the world. Meet the wildlife from lions, giraffes, and elephants from Africa to herbivorous animals, birds, dolphins, and endangered animals including lowland gorillas.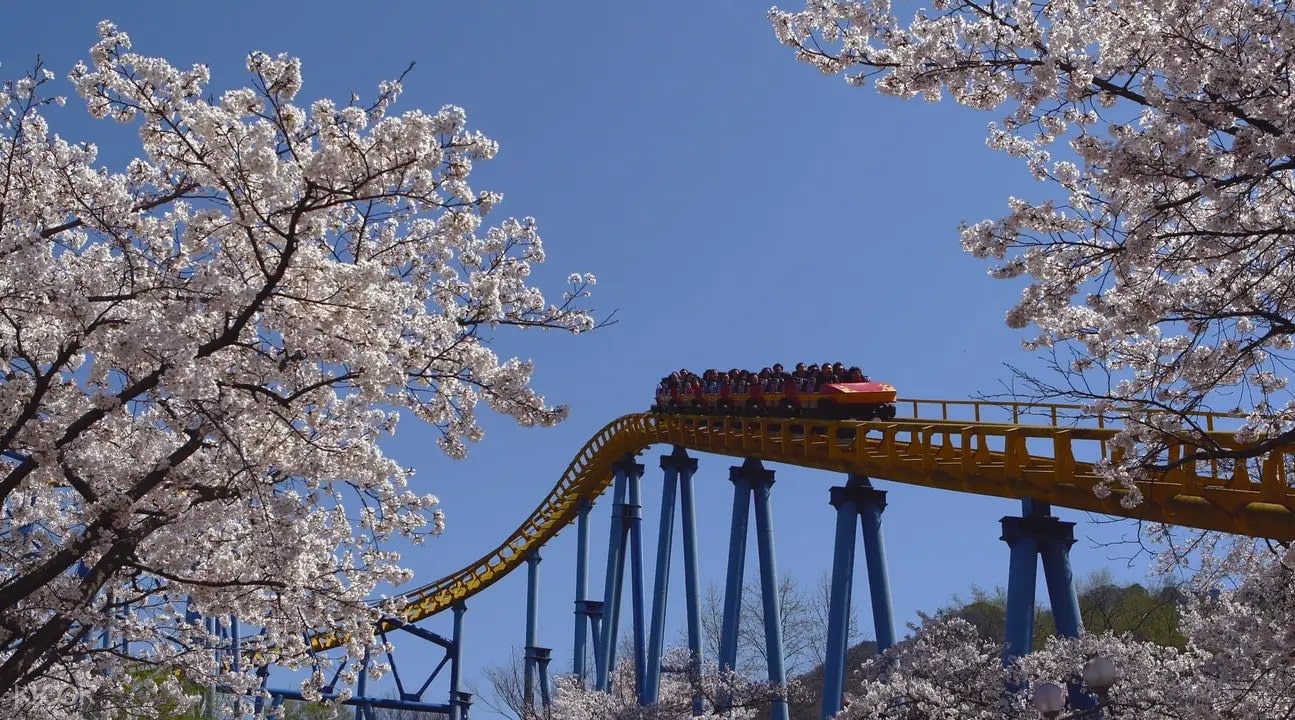 As for Seoul Land, this amusement park will have thrilling roller-coasters to get your adrenaline pumping! Separated into 5 different themed areas, you can also find rides suitable for all ages and beautiful surrounding sceneries.
8. Caribbean Bay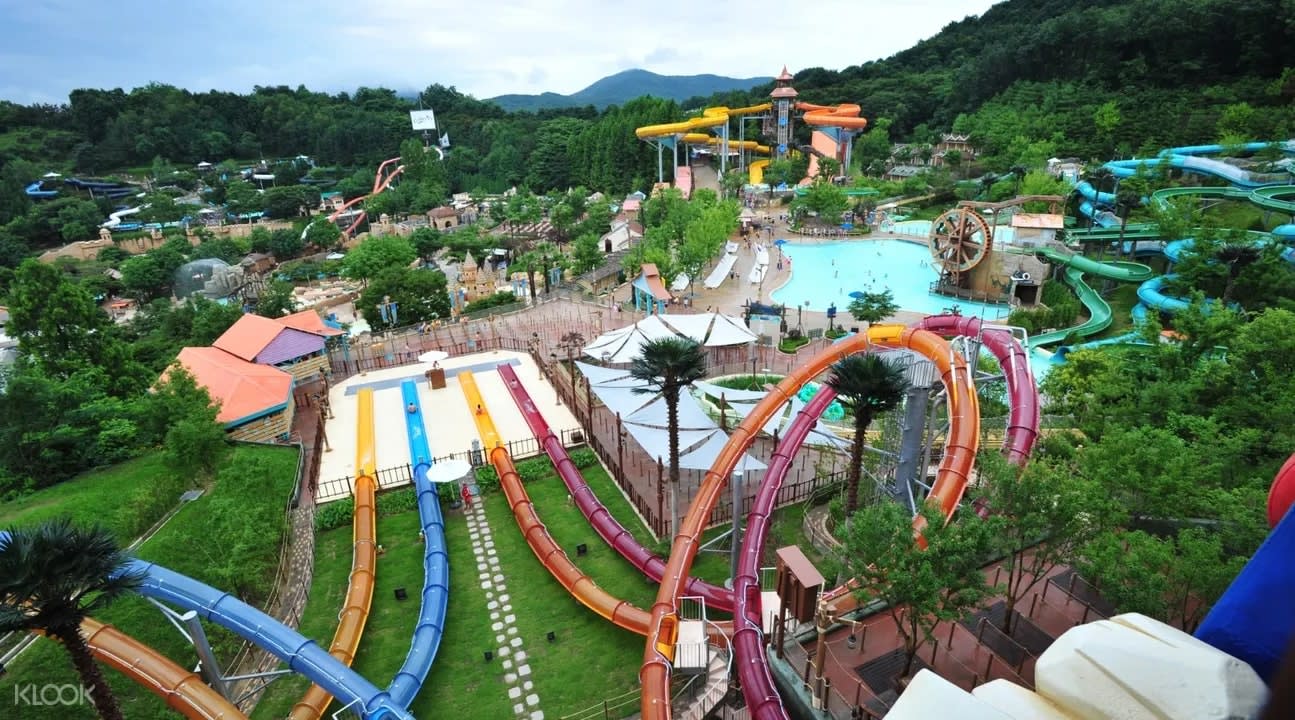 Had enough of shopping and the city life in Seoul? Why not venture to Carribean Bay in Gyeonggi-do for a splashing fun time with your friends or the family? The thrill-seekers will especially enjoy exciting slides like the Mega Storm and Aqualoop!
You can visit throughout the year with outdoor pools for the summer and indoor pools during winter. Aside from swimming and water amusement rides, you can relax in hot spring waters, float along the indoor river, brave 2.4-meter waves, and more. One thing's for certain, Caribbean Bay just screams holiday!
Where to stay in Gyeonggi-do: