Family trip to Nagoya on a budget
The fourth largest city in Japan, Nagoya is a mere 1.5 hour train ride away from Tokyo and about 1 hour away from Osaka. The capital of Japan's Aichi Prefecture, this city has a lot to offer travellers with kids in tow.
If you're still unconvinced about spending Chinese New Year traveling, there are direct flights from Singapore to Nagoya––no layovers or long waits required. From Nagoya Castle to one of the largest science museums in the world, and even LEGOLAND, there are more than enough activities for a weekend trip with your family.
Getting to Nagoya
Nagoya, like the rest of Japan, is easily accessible by rail. If you're heading to the city from the airport, the airport rail will get you directly to Nagoya city from Chubu Centrair International Airport in 28 short minutes. And if you'd prefer a more comfortable ride after a long flight, you can book a private airport transfer service that will bring you directly to your hotel for S$214. Vehicles can hold up to 8 passengers and child seats are available upon request
If you're thinking of taking a day trip from Osaka, you can book the 5 Day JR Takayama-Hokuriku Area Tourist Pass which will get you to Nagoya for as low as S$170. Alternatively, if you're visiting from Tokyo, you can get the JR Whole Japan Rail Pass that will open up access to more cities but set you back by S$363.
Kickstart your family trip at LEGOLAND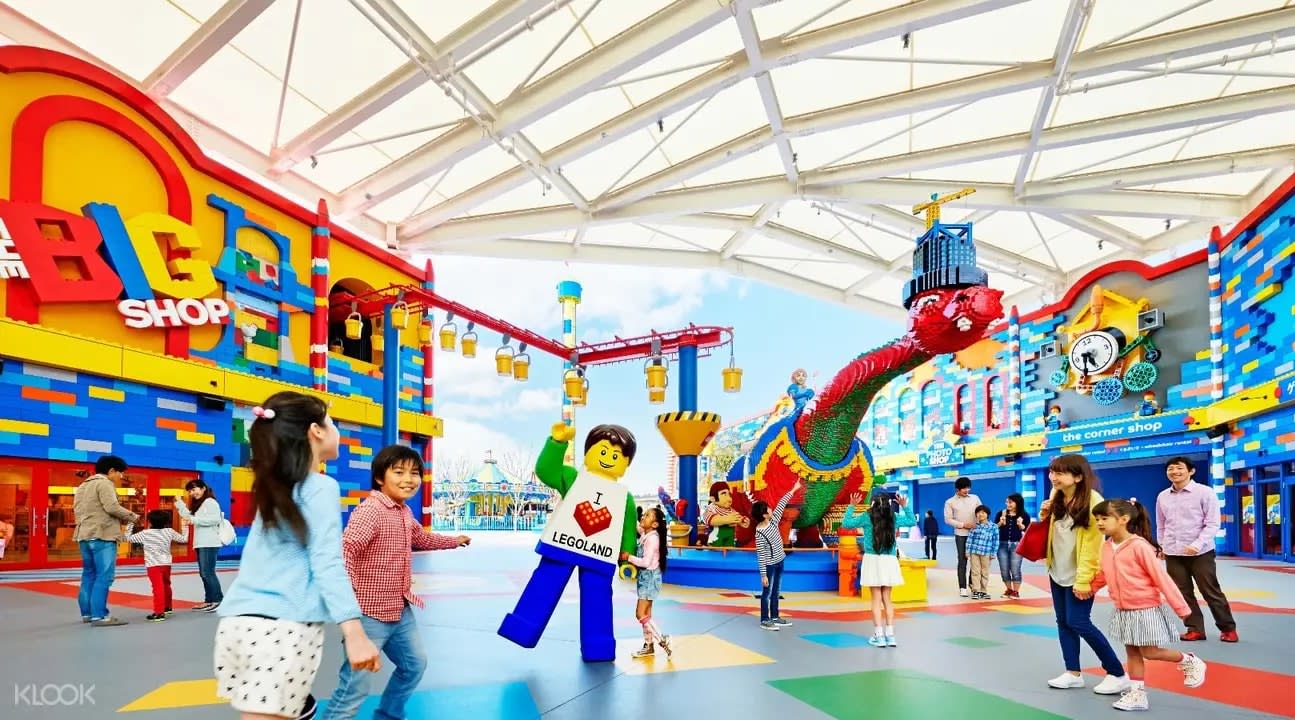 Travelling with children is a hassle in itself and keeping them entertained can bring about a whole new set of problems. Don't worry, we've got just the solution for you. A hotel, an amusement park, and an aquarium all-in-one, the LEGOLAND Japan Resort houses both the LEGOLAND theme park and SEA LIFE Nagoya.
The first of its kind in Japan, the theme park has over 40 different rides, shows, and attractions.
The park has 8 different themed lands:
FACTORY
Knight's Kingdom
LEGO City
Bricktopia
Pirate Shores
LEGO NINJAGO World
Adventure
Miniland
There are enough activities to keep your child entertained all day.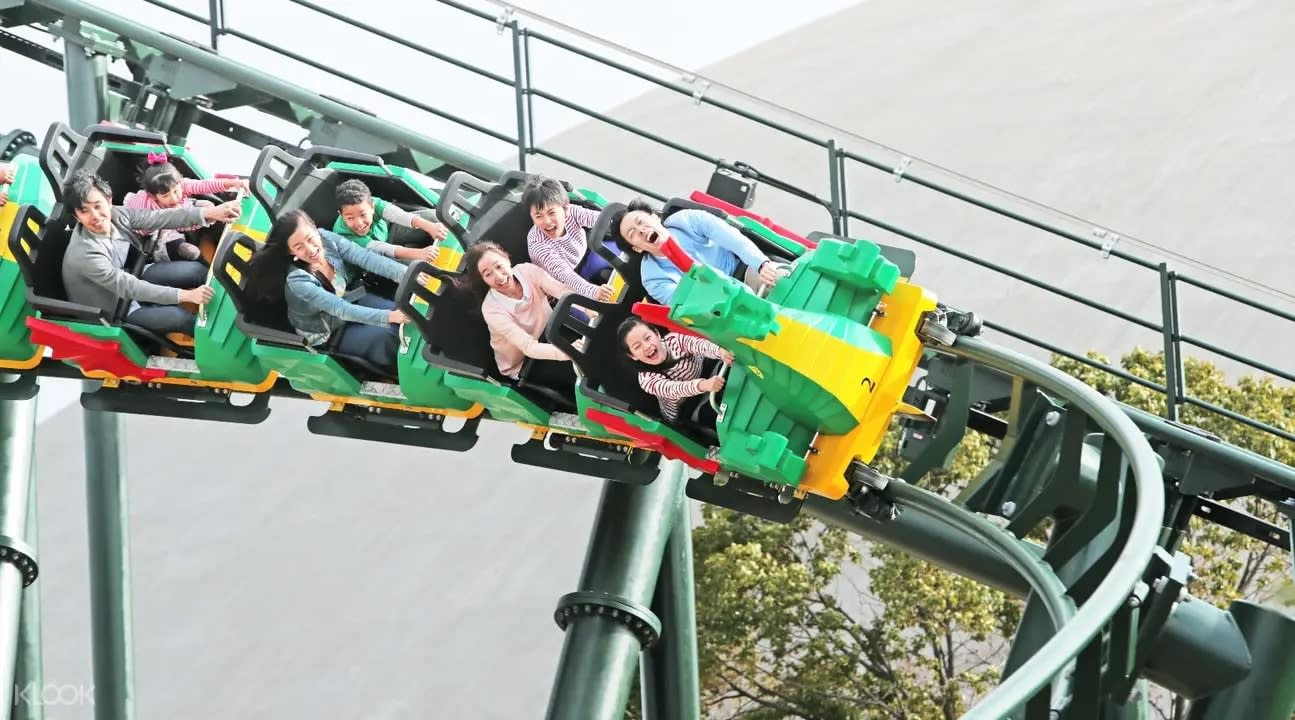 Does your child enjoy playing pretend? Have them pretend to be adults by learning how to drive at the Driving School in LEGO City––after watching a road safety video, of course. Riders must be 6 to 13 years of age, but there's a Jr. Driving School too for younger children aged 3 to 5.
There's also Knight's Kingdom. Have your child live their dream of becoming a chivalrous knight, a royal princess, or even a great wizard. This themed land has thrilling rides for all-ages, making it perfect for the whole family.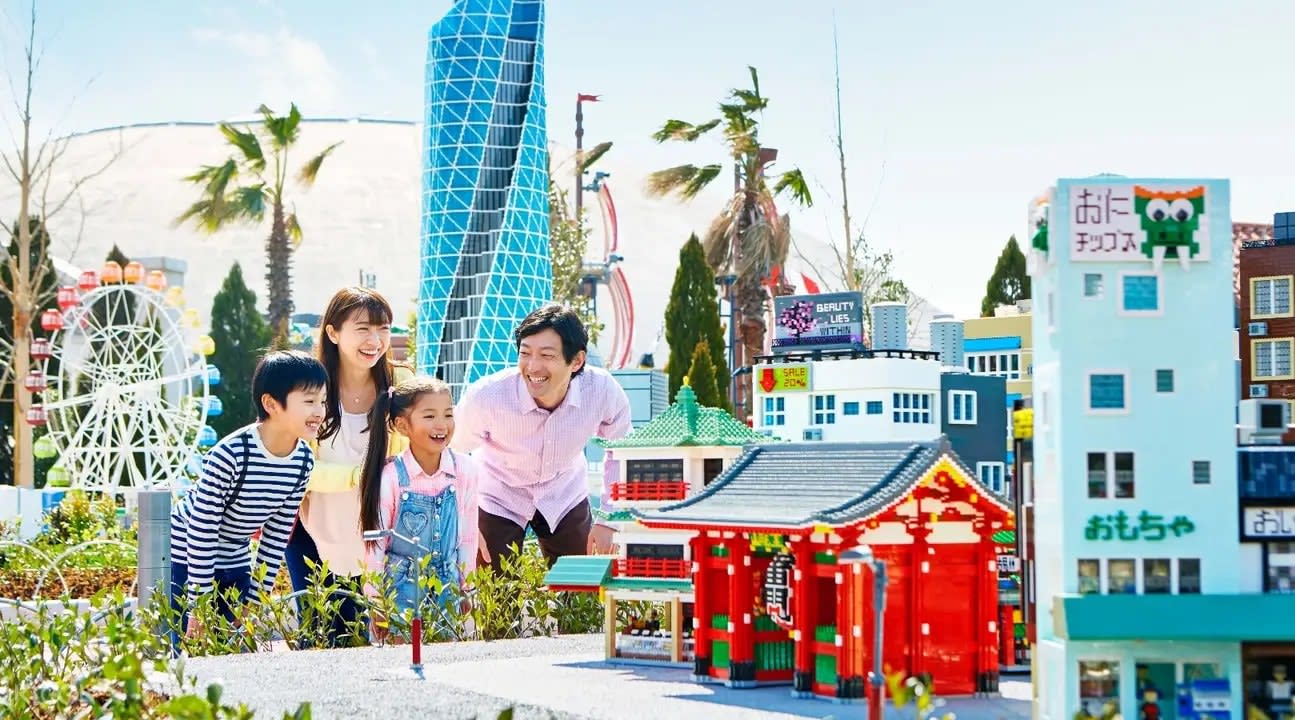 After all the excitement, take a casual family stroll around Miniland, to see cities from around the world built entirely out of LEGO bricks. Once that's done, join your child in exploring the LEGO Factory Tour to see how LEGO bricks are produced. You can even bring home a souvenir brick straight from the factory.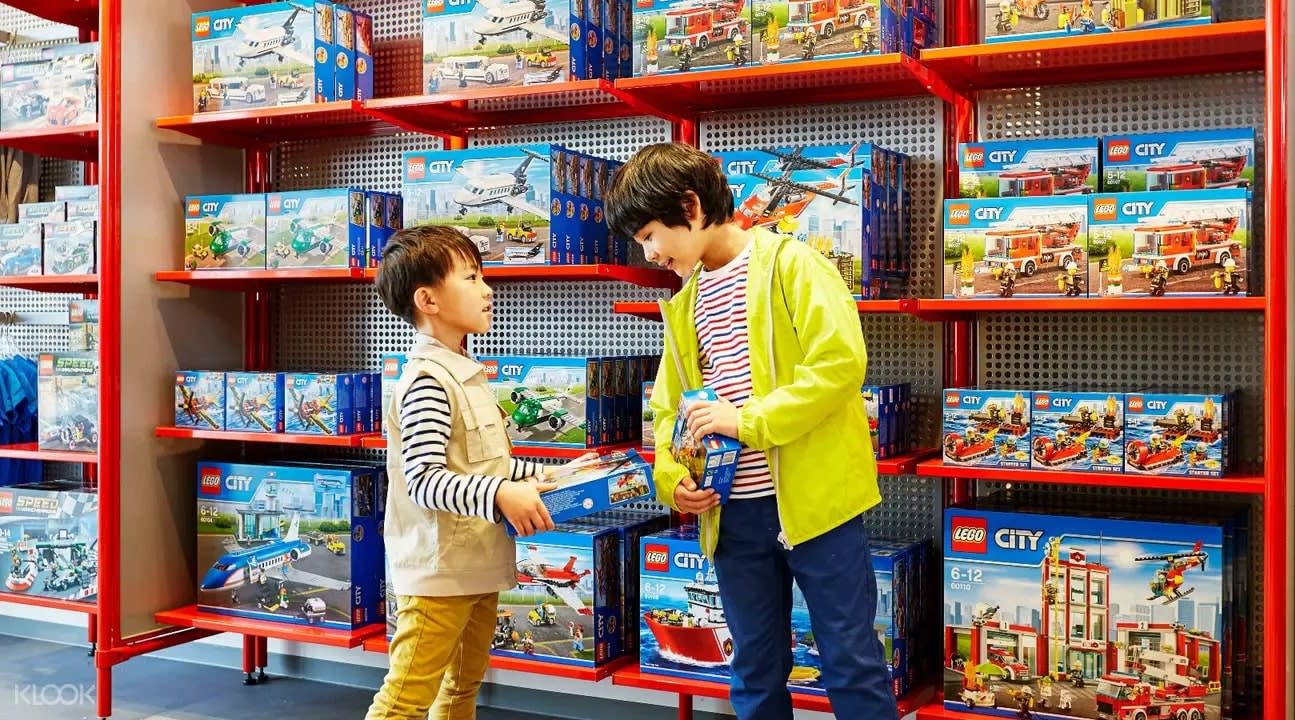 Book your LEGOLAND Japan tickets from 5 Jan to 8 Feb 2020 and receive a ticket to SEA LIFE Nagoya for free! You can also purchase discounted meal coupons for Coral Reef Pizza and Pasta Buffet located inside the resort.
Get up close and personal with sharks at SEA LIFE Nagoya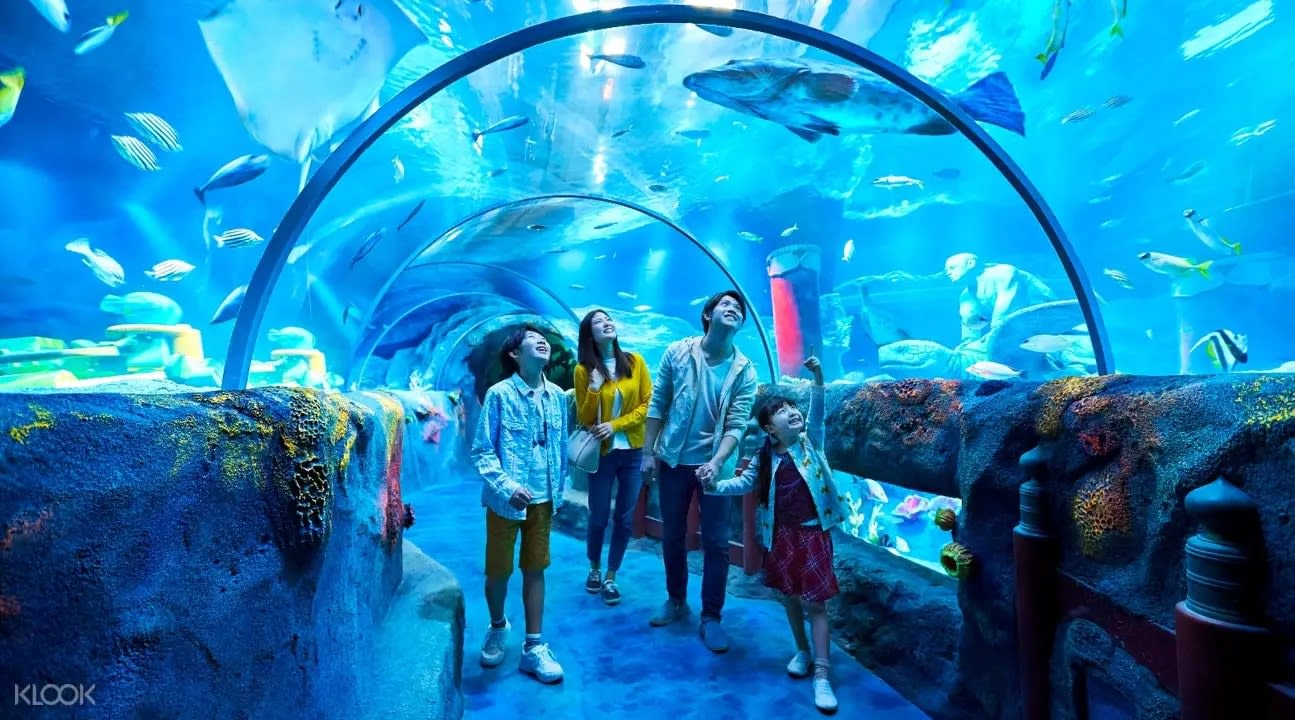 Located in the LEGOLAND Japan Hotel and a couple of minutes away from the theme park is SEA LIFE Nagoya. An aquarium with 10 different zones, SEA LIFE Nagoya allows you to get up close with sea creatures. Give your child the experience of a lifetime at the Rockpools, where they can dip their fingers in the water and get acquainted with starfish.
You could also have your child engage in the Ranger Mission, where they can explore the aquarium through fun activities curated specially for them.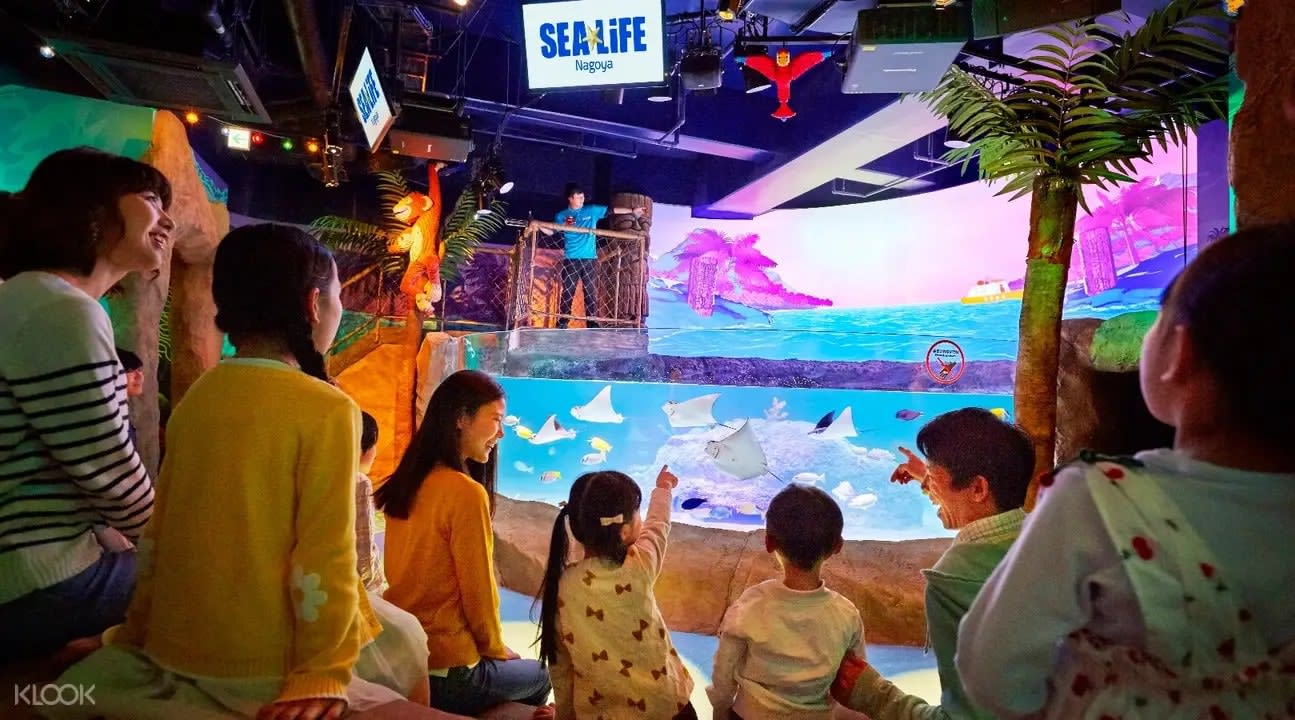 With the aquarium and the amusement park, LEGOLAND Japan Resort is perfect for the whole family.
From 5th Jan 2020 to 8th Feb 2020, get your tickets from Klook for LEGOLAND at S$63.59 (adult, u.p. S$94.45) and S$47.39 (child, u.p. S$53.45) and receive admission to SEA LIFE for free.
Legoland Japan & SEA LIFE Nagoya
Address: 2-1 Chrome 2, Kinjofuto, Minato Ward, Nagoya, Aichi Prefecture, Japan
Opening Hours: The opening hours of Legoland and SEA LIFE vary depending on the day of your visit. Check the Legoland® Japan's official website and Legoland® Japan SEA LIFE's official website for more details on official opening hours and closures.
Nearest Station: The park is a 10-minute walk from Kinjofuto Station. From Nagoya Station, take the Aonami Line and get off at Kinjofuto Station.
Visit the zoo and get a panoramic view of Nagoya from the Higashiyama Sky Tower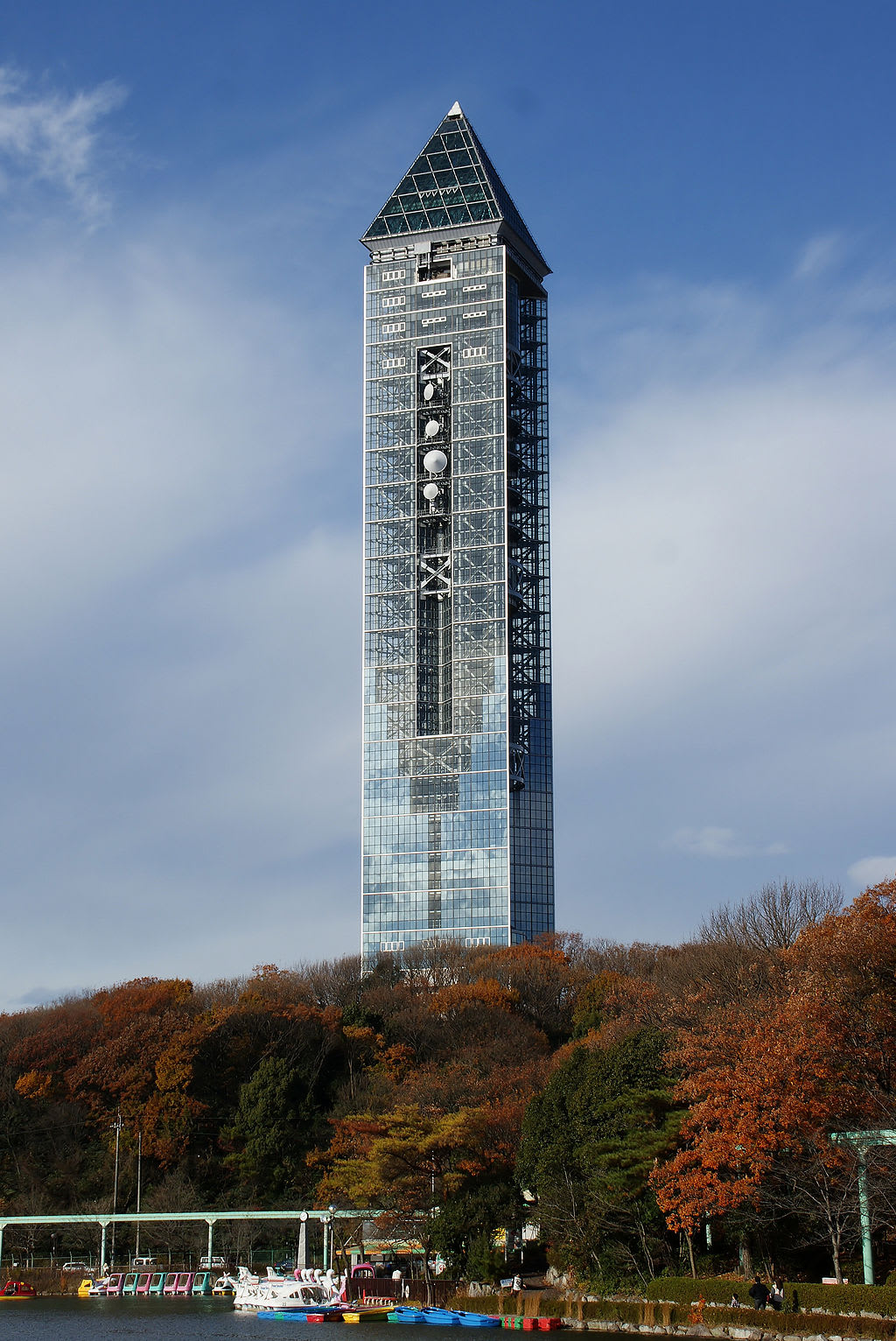 Image credit: JKT-c from Wikipedia
Located inside the Higashiyama Zoo and Botanical Gardens, the Higashiyama Sky Tower allows for an unobstructed view of Nagoya. Spend the day exploring the zoo and the gardens with your kids before heading to the sky tower at night for a view of the city skyline.
Higashiyama Zoo and Botanical Gardens
Address: 3-70 Higashiyama Motomachi, Chikusa, Nagoya 464-0804, Aichi Prefecture
Opening Hours: 9 am to 4:30 pm
Nearest Station: Take the Higashiyama Line and stop at Higashiyama Koen (H17). The entrance to the zoo is a couple of minutes away from the station.
Admission: S$6.20 (adult), FREE (children under 15)
Higashiyama Sky Tower
Address: Located inside Higashiyama Zoo and Botanical Gardens.
1-8 Kameiri, Tashiro-cho, Chikusa-ku, Nagoya 464-0803, Aichi Prefecture
Opening Hours: 9 am to 9:30 pm
Nearest Station: Take the Higashiyama Line and stop at Higashiyama Koen (H17).
Admission: S$7.95 (adult), FREE (children under 15)
Take a trip to space at the Nagoya City Science Museum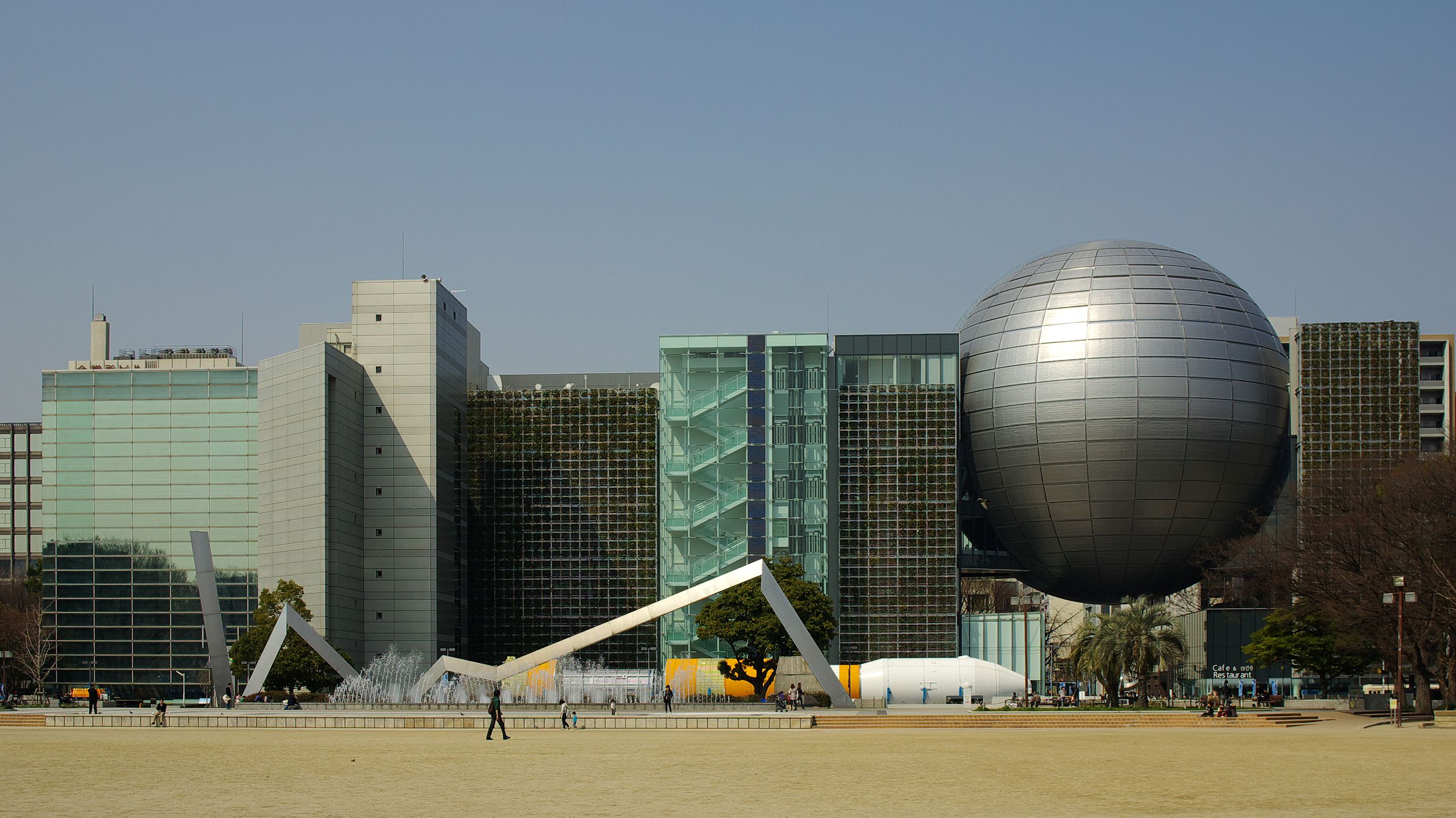 Image credit:名古屋太郎 from Wikipedia
Ever wondered what space really looks like? One of the largest science museums in the world, Nagoya City Science Museum comes complete with a planetarium. The museum is sure to keep the whole family entertained all day.
Nagoya City Science Museum
Address: 17-1, Sakae 2-chome, Naka-ku, Nagoya 460-0008
Opening Hours: 9:30 am to 5 pm
Nearest Station: Take the Higashiyama Line and stop at Fushimi (H09). The museum is a 7-minute walk from the station.
Admission: S$9.94* (adult), FREE (children under 15)
*Price is inclusive of entry to the museum and planetarium.
Live your dream of becoming a ninja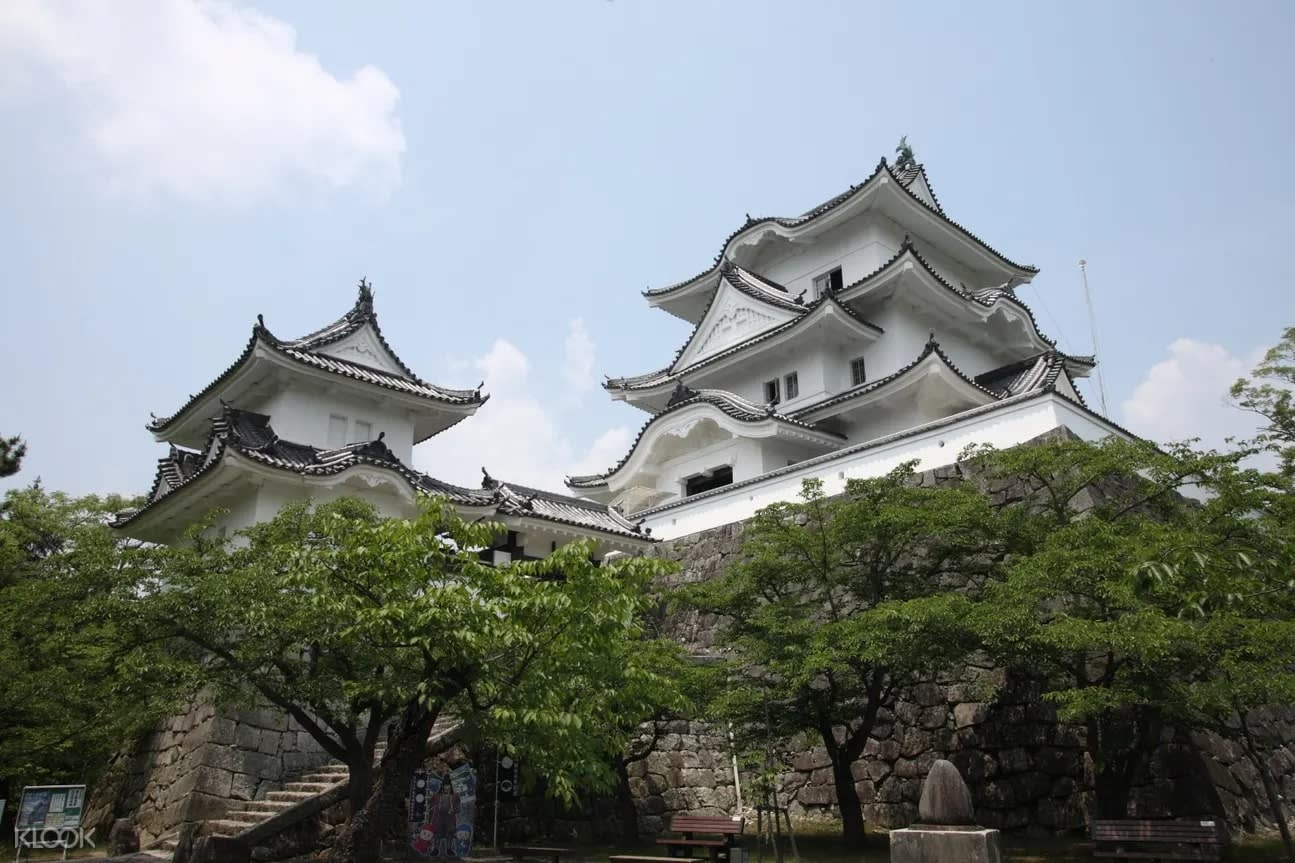 If you happen to own an international driving license, 2 hours away from Nagoya is Iga, one of the most famous ninja villages in Japan. If you'd like to drive, car rentals are available on Klook.
Visit the Ninja Museum of Igaryu to learn more about the history of the village. Alternatively, watch a ninja show and witness actual usage of tools like the shuriken and kunai.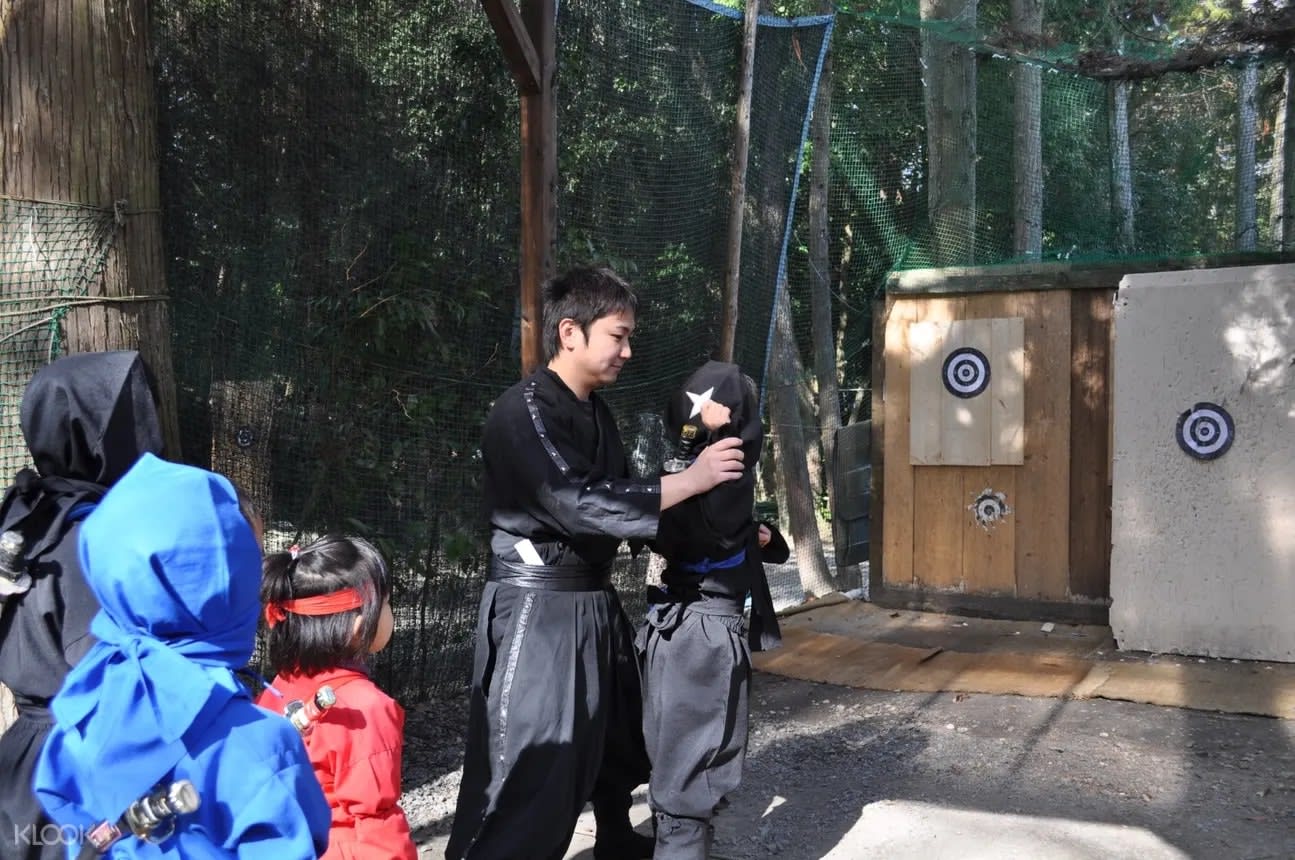 Your child could even try a hand at throwing a shuriken and cosplaying as a ninja while they explore the village in true ninja-style.
Iga Ninja Village
Address: 117-13-1 Ueno Marunouchi, Iga-shi, Mie
Opening Hours: 9 am to 5 pm
Admission: S$72.09* (adult), S$44.75* (children 6-12 years)
*Prices are inclusive of bus, museum, and ninja experience.
Or wander around old castle grounds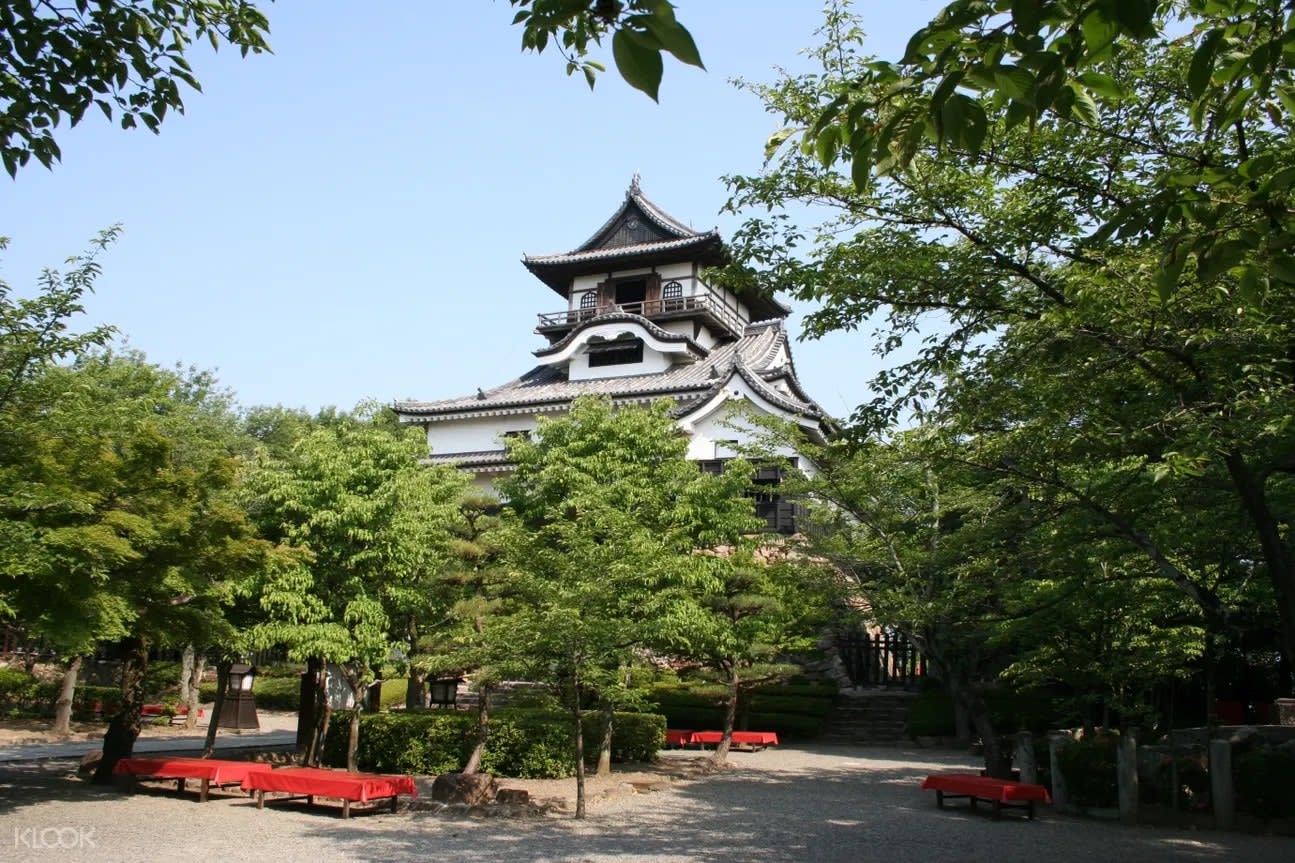 Half an hour away from Nagoya is the Inuyama Castle.
One of twelve original castles left in Japan, the Inuyama Castle was built in 1537 and is home to one of Japan's oldest wooden castle keep.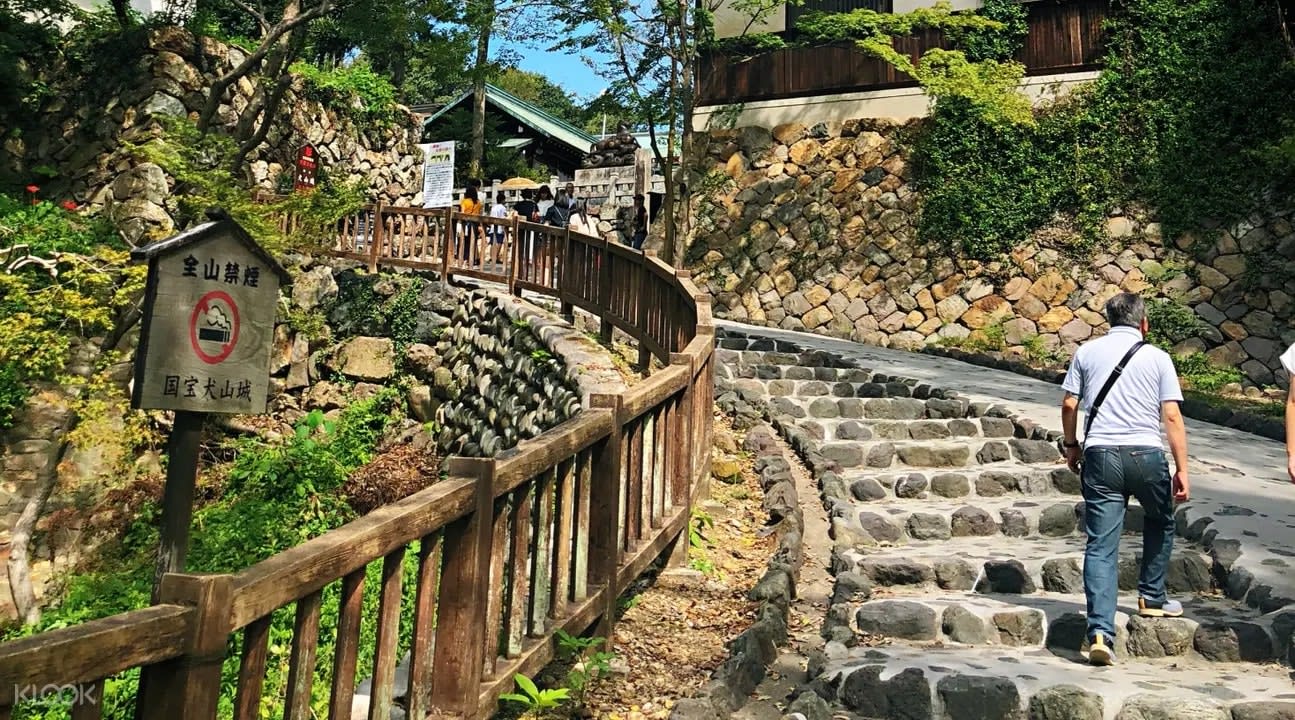 For a quiet break from the excitement of amusement parks and museums, take a stroll around the castle town. You can even explore the castle grounds and have your child experience what it's like to live like Japanese royalty for a day.
Get your ticket to enter the castle and a round trip train ticket from Nagoya Station to Inuyama.
Inuyama Castle
Address: Kitakoken-65-2 Inuyama, Inuyama-shi, Aichi-ken 484-0082, Japan
Opening Hours: 9 am to 5 pm
Nearest station: Take the Inuyama Line from Meitetsu Nagoya Station to Inuyama-Yuen Station. The castle is a 15 minute-walk from the west exit of the station.
Admission: S$17.15*
*Price is inclusive of train ticket and castle entrance ticket.
Nagoya: Japan's Rarely Explored Gem
Pack your bags and bring your family to Nagoya this Chinese New Year. There's much for you and your family to explore in and around the city.
Check out other things to do in Nagoya
*Prices accurate at time of publication.
Where to stay in Nagoya: