If there is one hotel in New York which can handle the arrival of Meghan Markle and her starry friends (Serena Williams, Amal Clooney and Gayle King were all spotted joining the festivities during her recent baby shower) it's The Mark. The 5-star hotel is one of Manhattan's A-list favourites, previously welcoming the Beckhams, Selena Gomez, Emma Watson, Gigi Hadid, Gisele, Kendall Jenner.
The hotel's reputation as one of the chicest in New York is largely thanks to its interior designer, the legendary Jacques Grange, who was charged with giving the 1927 hotel a makeover in 2007.
Monsieur Grange's roster of previous clients includes Yves Saint Laurent, who tasked his friend with decorating his Chateau Gabriel retreat near Trouville in France, and Princess Caroline of Monaco. The Mark reflects George's mix of modernity with fabulous Art Deco flourishes – a standout feature being the polished black and white-striped stone floor in the lobby, offset with a burnt orange velvet sofa where you can tuck yourself away and people-watch the hotel's fancy guests coming and going.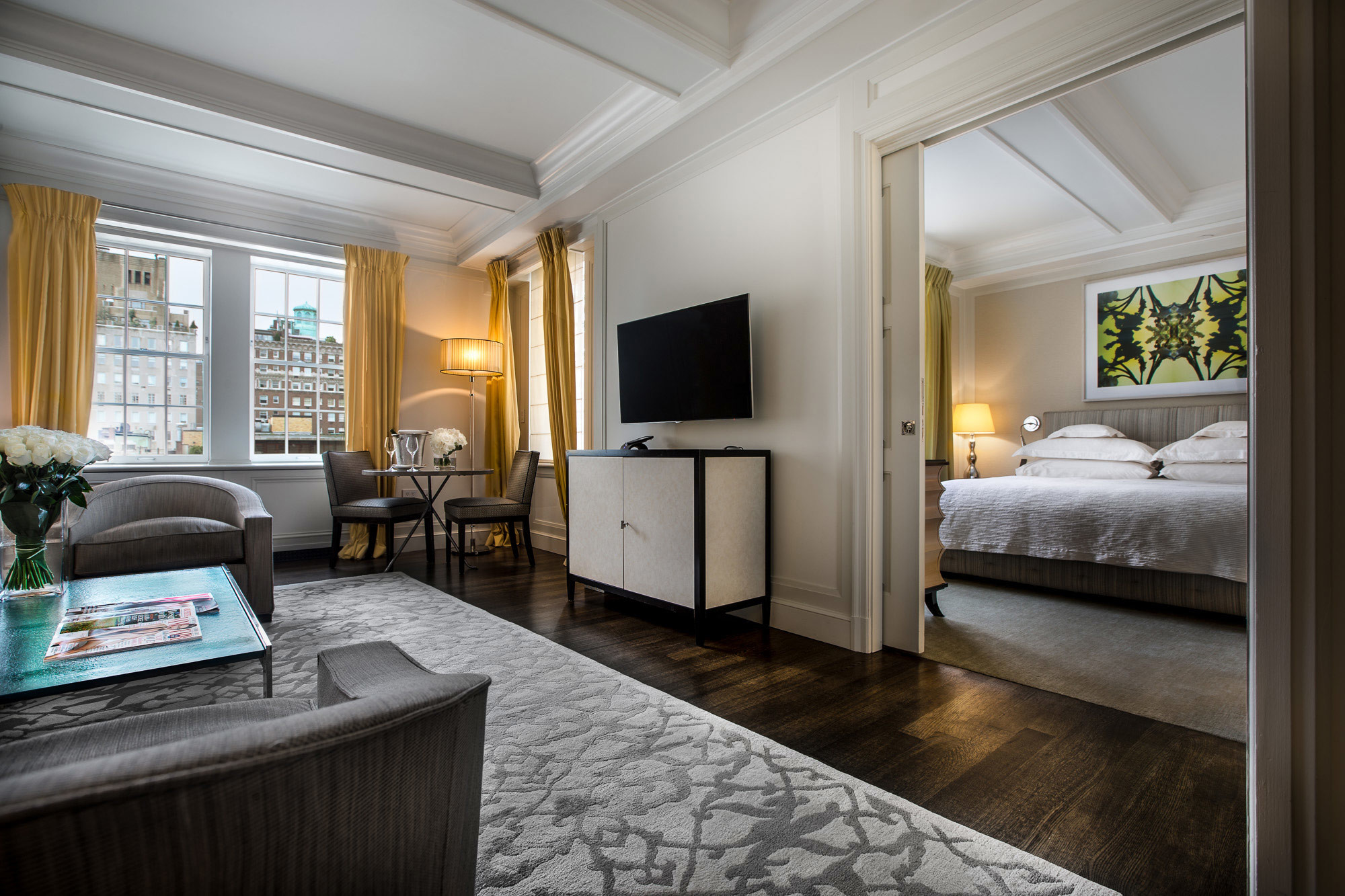 The hotel's monochrome and burnt orange theme continues outside in the 'Mark Pedicabs' – where you can save your feet (and a cab fare) by being whisked in style to one of the many galleries or designer shops nearby.
If the lobby is a bold feast for the eyes, the rooms are a gentler affair, featuring calm grey and cream furnishings with accents of lime. My Superior Courtyard King room featured a generous hallway area, a wide and soft bed with Quagliotti linen and a spacious marble bathroom – all totalling around 400 square feet, which is palatial by New York hotel standards.
If you really want to spend big, The Mark, part of the Preferred Hotels & Resorts group, has some pretty fabulous options among its 141 rooms and suites.
The Duchess of Sussex and friends apparently used the Grand Penthouse Suite for the much-publicised Baby Shower, which at $77,000 a night is the most expensive in the city.
This sprawling 10,000 square ft space has five bedrooms (three Kings and two Queens) 6 bathrooms, a Library Lounge, a double height dining room which can seat 12 and a gourmet kitchen. There's also a private rooftop terrace with views across Central Park and the Metropolitan Museum of Art.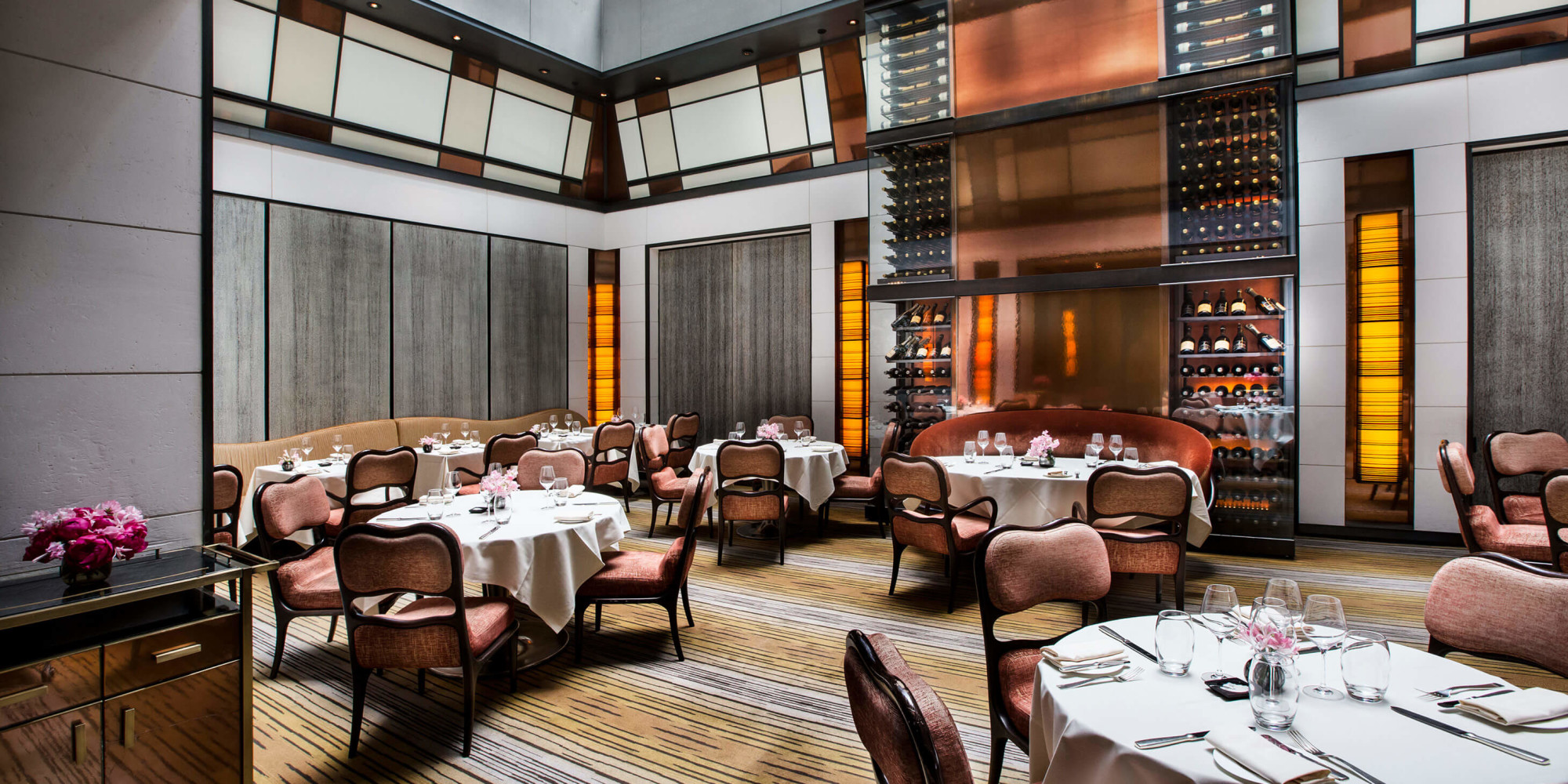 Another jewel of The Mark is its restaurant and bar run by culinary star Jean Georges Vongerichten.
One of New York's see-and-be-seen spots, the French-American menu includes dishes like Maine lobster with lemon risotto, grilled lamb chops and a signature The Mark cheeseburger laced with truffle. A great place to people-spot after dinner is The Mark bar, right by the lobby, where you can perch on one of the cow print sofas with a craft cocktail.
There's also the option of 'lunch to go', a picnic created by Jean Georges with the blanket, cutlery and condiments all provided.
It'll stash neatly in the basket of a signature black and white hotel bike so you can disappear into Central Park for some chic al fresco dining with the Hot Duck.
The hotel is a short walk or Mark pedicab ride to both the MoMa and Metropolitan Museum of Art (The Mark is a favourite place to stay for Met Gala attendees – including Kim and Kanye West this year), while the Met's sister museum the Met Breuer is only a three-minute stroll away.
You're in the heart of the Upper East Side here so there's also a slew of fancy designer shops for splashing the cash at (Missioni, Christian Louboutin and Vera Wang).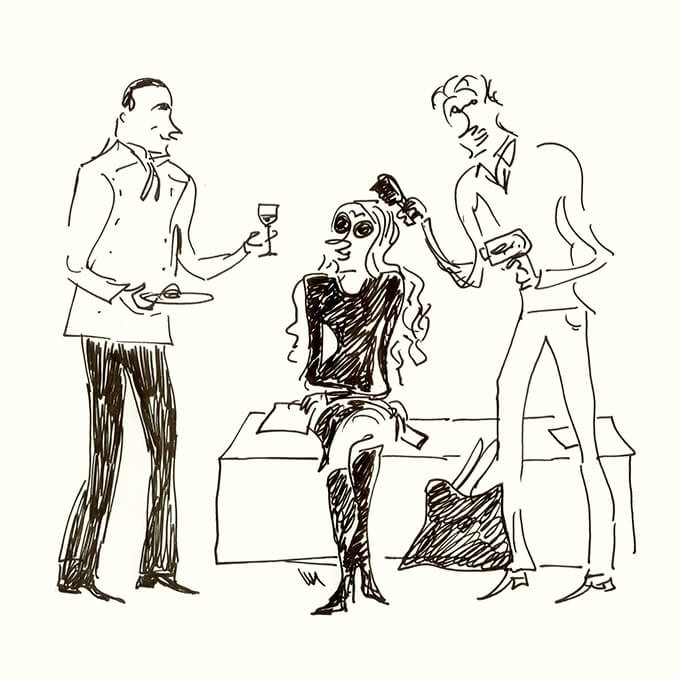 The hotel also has a Frederik Fekkai Salon where you can pop to for a blowdry or a mani before dinner (or your yacht trip) – the full New York experience.
Awards: The No.1 city hotel in the US as voted by readers of Travel+Leisure 2020