And the Iconic Masterpieces They House
Currently, there are more than 55,000 museums in 202 countries around the world.
And while art museums are some of the most important cultural institutions—preserving history, displaying humanity's creativity, and providing unique insights across cultures and identities—it's no secret that not all of them are created equal.
Despite taste in art being highly subjective, there are numerous ways to rank museums, like by the number of visitors annually, or by how progressive the curatorial programming is, for instance. For this list, we've identified the 14 greatest art museums across the globe according to which have the largest and most comprehensive collections of iconic art.
What makes an artwork iconic, you ask? These are the artworks that show up in pop culture, by artists who are "household names," and are likely to be recognized by those who haven't formally studied art history. Is the art cannon problematic in that it's completely Eurocentric and dominated by white male men? Absolutely. Without going into a debate over what makes a great museum great, here are the world's best art museums based on the number of famous masterpieces they house, in no particular order.
THE LOUVRE MUSEUM
Paris, France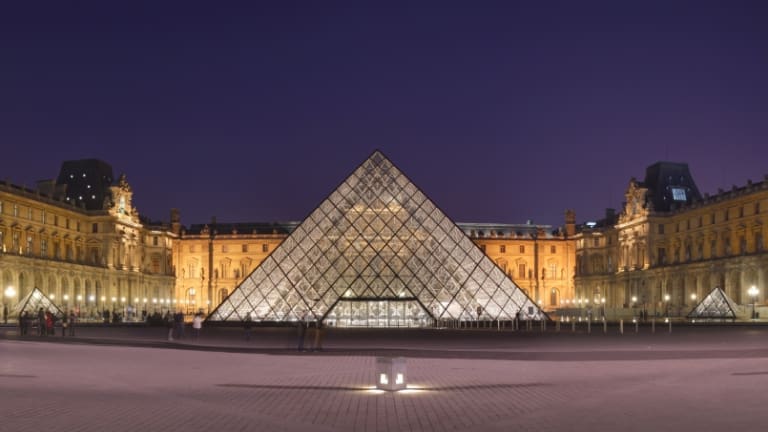 Though we just said this list wasn't ranked, it's hard not to mention the Louvre in Paris first, no matter what criteria we're judging by. It sees the most foot traffic (in 2018 the museum hosted 10.2 million visitors); it's physically the largest (spanning an area of 782,910 square feet), and it holds about 380,000 works of art, some of which are absolutely history's most iconic. From Jean Auguste Dominique Ingres' Grande Odalisque (1814), to Eugène Delacroix's Liberty Leading the People (1830), to a little painting by Leonardo da Vinci called the Mona Lisa (c.1503–1506), all the famous masterpieces in this historic museum will leave you star struck. No wonder the United Arab Emirates paid France over $500 million to license the "Louvre" name for their Abu Dhabi museum, and Beyoncé chose to shoot a music video there—the Louvre is truly as good as art museums get.
THE MUSEUM OF MODERN ART
New York, NY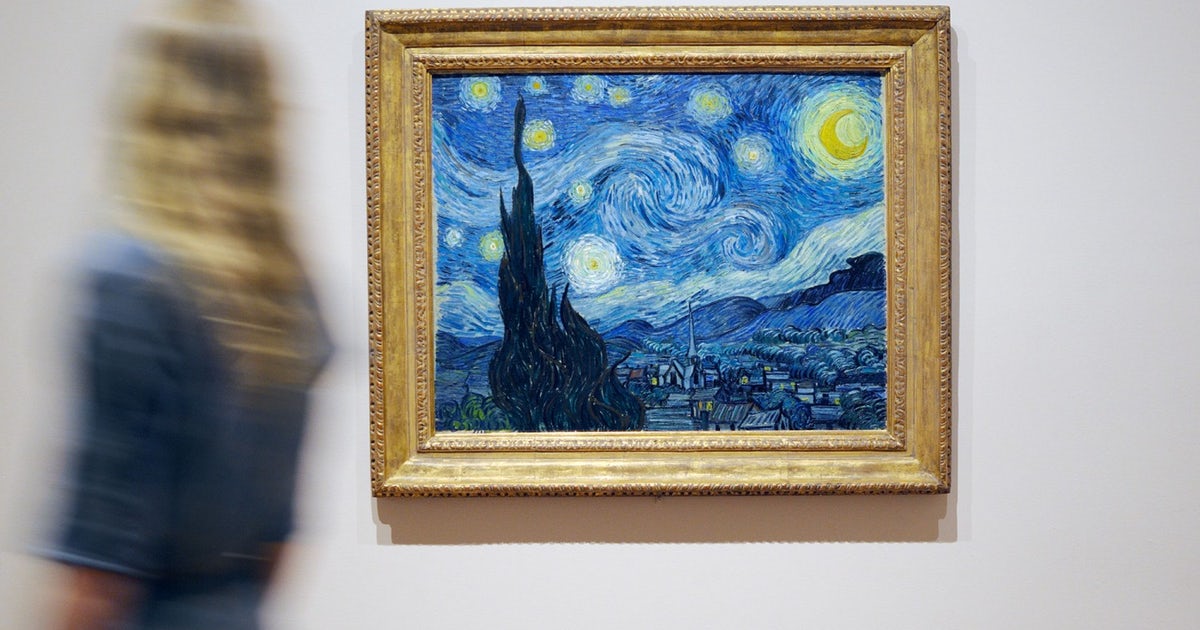 Trying to list all of the masterpieces in New York City's Museum of Modern Art is overwhelming, making it an easy contender on this list. The museum's evolving collection of almost 200,000 works of modern and contemporary art includes famous pieces like Vincent van Gogh's The Starry Night (1889), Salvador Dalí's The Persistence of Memory (1931), and Pablo Picasso's Les Demoiselles d'Avignon (1907). Other pieces not-to-miss are Andy Warhol's Gold Marilyn Monroe (1962) and Frida Kahlo's Self-Portrait with Cropped Hair (1940). MoMA is reopening on October 21 with expanded galleries and spaces, and we can't wait to visit.
STATE HERMITAGE MUSEUM
St. Petersburg, Russia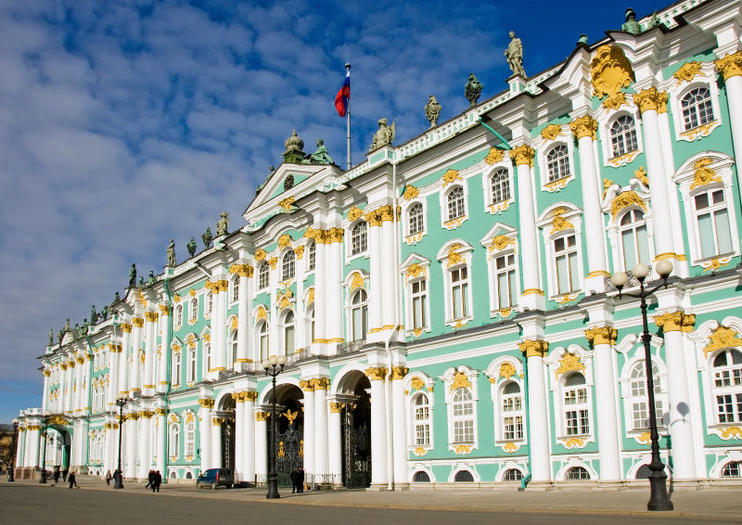 The second largest art museum in the world, the State Hermitage Museum also boasts the world's largest collection of paintings. The epic museum complex is made up of six buildings, including the Winter Palace, which was previously the residence of Russian emperors. Although its collection comprises over three million items, spanning from the Stone Age to the early 20th century, only a small portion of the art is on permanent display. Works by Rubens, Titian, da Vinci, Picasso, Cézanne, and Goya are all represented in the museum, so it's hard to highlight just a few masterpieces, but perhaps the most famous works are Camille Pissarro's The Boulevard Montmarte in Paris (1897), Vincent Van Gogh's Thatched Cottages and Houses (1890), and Rembrandt's The Return of the Prodigal Son (1669).
TATE MODERN
London, England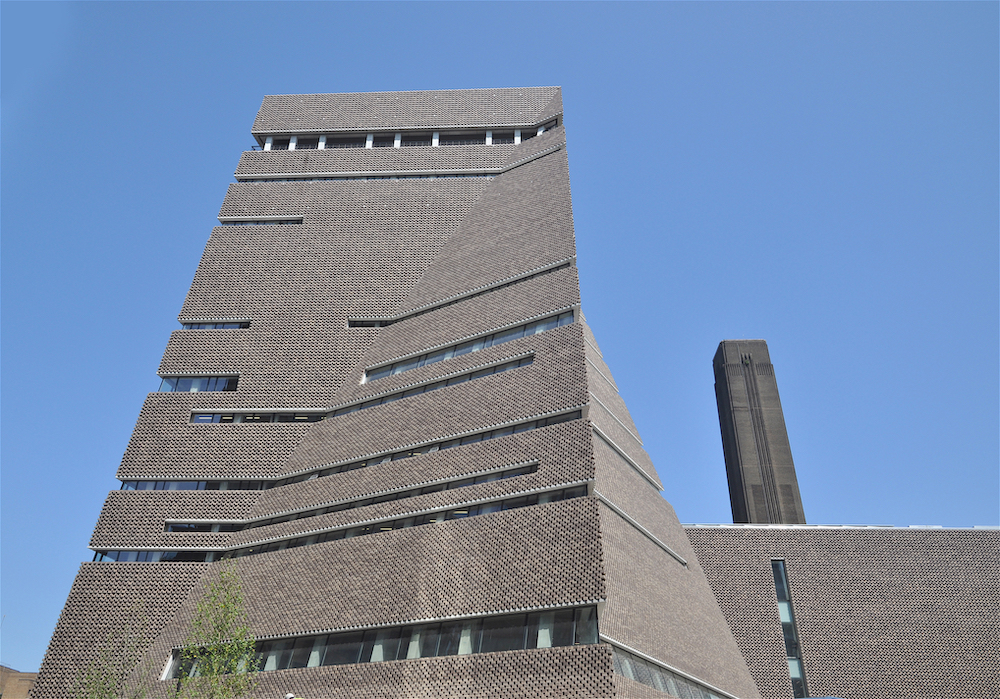 Formerly the Bankside Power Station, the brick building was transformed into the Tate Modern in 2000 and is officially the most popular attraction in the UK, accommodating 5.9 million visitors last year. Housing one of the largest collections of Surrealism in the world, the Tate Modern has Dalí's masterpieces Forgotten Horizon (1936) and Metamorphosis of Narcissus (1937). Other noteworthy works include Nan Goldin's Nan one month after being battered (1984), Umberto Boccioni's Unique Forms of Continuity in Space (1913), Mark Rothko's "Seagram Murals" (1950), and Piet Mondrian's Composition B (No.II) with Red (1935).
MUSEO NACIONAL DEL PRADO
Madrid, Spain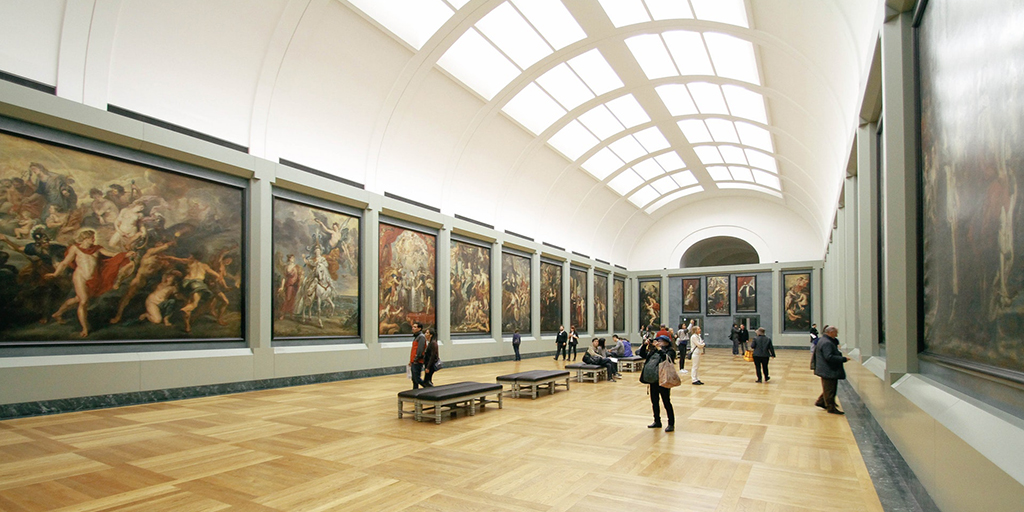 Founded in 1819 as the Royal Museum of Paintings, the Prado's collection largely reveals the artistic tastes of Spanish royalty. The museum possesses the most extensive collection of famed Spanish painter Diego Velazquez's work, and the most well-known masterpiece in the museum is easily Velazquez's Las Meninas (1656). Art enthusiasts will also recognize Hieronymus Bosch's triptych The Garden of Earthly Delights (1503–1515) and Francisco Goya's The Third of May 1808 (1814).
TOWADA ART CENTER
Towada, Aomori Prefecture, Japan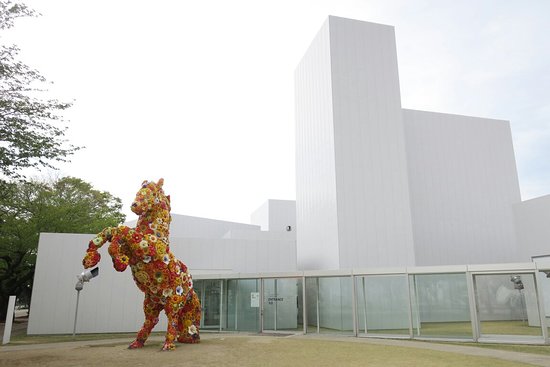 While this museum is small and young (it opened in 2008 and its permanent collection features just 38 commissioned works!), it features prominent pieces from artists who you're sure to know of, like Yoko Ono, Yoshitomo Nara, and Jeong Hwa Choi. Other must-see pieces include Do Ho Suh's Cause and Effect (2012) and Yayoi Kusama's Love Forever, Singing in Towada.
THE METROPOLITAN MUSEUM OF ART
New York City, New York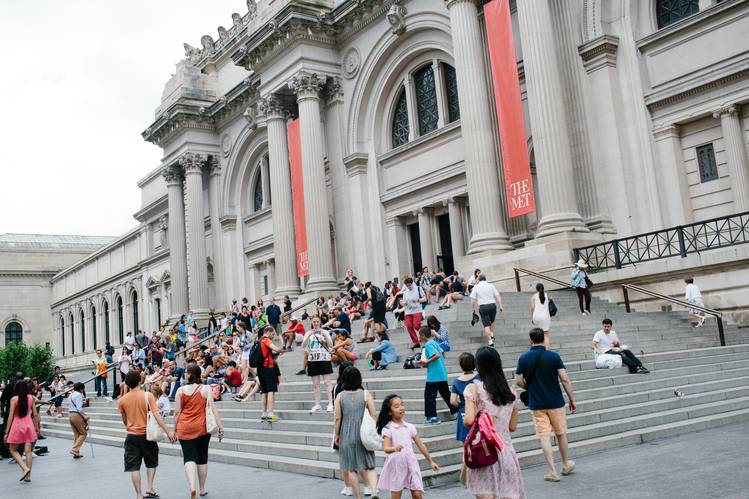 Whether you recognize it from the show Gossip Girl, or tune-in annually to watch red carpet footage of the Met Gala, the Metropolitan Museum of Art is the largest and most popular art museum in the United States. With more than two million items from around the world, dating from antiquity to present, it's almost impossible to view all of the art that this museum has to offer. Some definite must-see masterpieces include Jaques Louis David's The Death of Socrates (1787), Claude Monet's The Water Lily Pond (1899), Pieter Bruegel the Elder's The Harvesters (1565), and the Vermeer collection in Gallery 632, since there are only 36 known surviving paintings by Johannes Vermeer, and the Met has five of them.
MUSEE D'ORSAY
Paris, France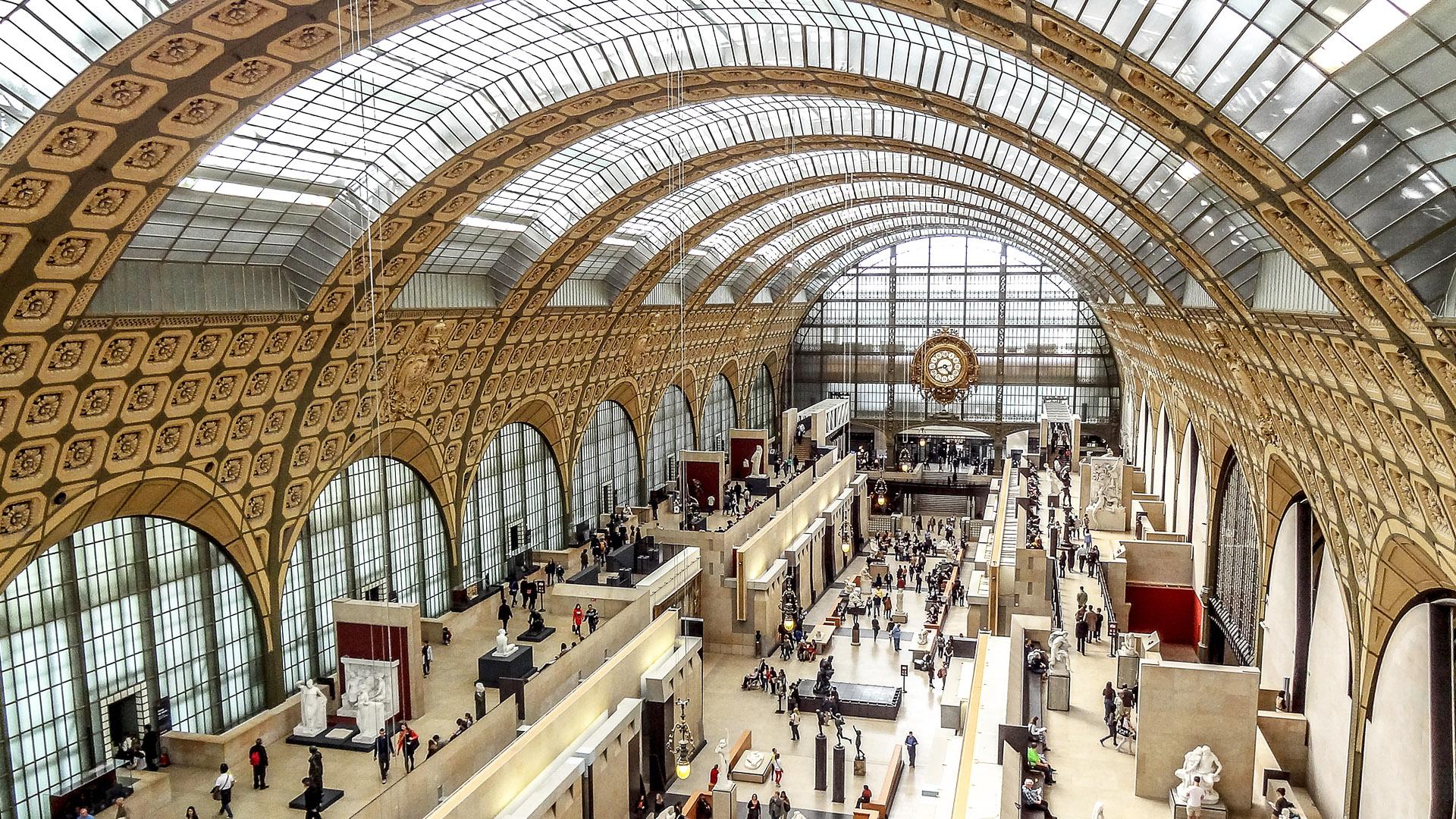 Originally built as a train station for the Universal Exhibition of 1900, this stunning museum in Paris is now home to some of the most renowned 19th and 20th century artwork, including works by Monet, Manet, Renoir, Degas, and van Gogh. If you're a fan of Impressionism and Post-Impressionism, put visiting this museum on the top of your to-do list. Edouard Manet's Olympia (1863), Vincent van Gogh's Self-Portrait (1889), and Paul Cézanne's The Cardplayers (1890-1895), are just a few of the iconic works in the museum's collection.
MAURITSHUIS
The Hague, Netherlands

Although this museum is small, it's home to some of the most iconic Dutch paintings of the Golden Age. Located in the heart of The Hague, Mauritshuis has Johannes Vermeer's Girl with a Pearl Earring (1665), Rembrandt's The Anatomy Lesson of Dr. Nicolaes Tulp (1632), Carel Fabritius' The Goldfinch (1654), along with many more works you'll likely recognize.
ART INSTITUTE OF CHICAGO
Chicago, Illinois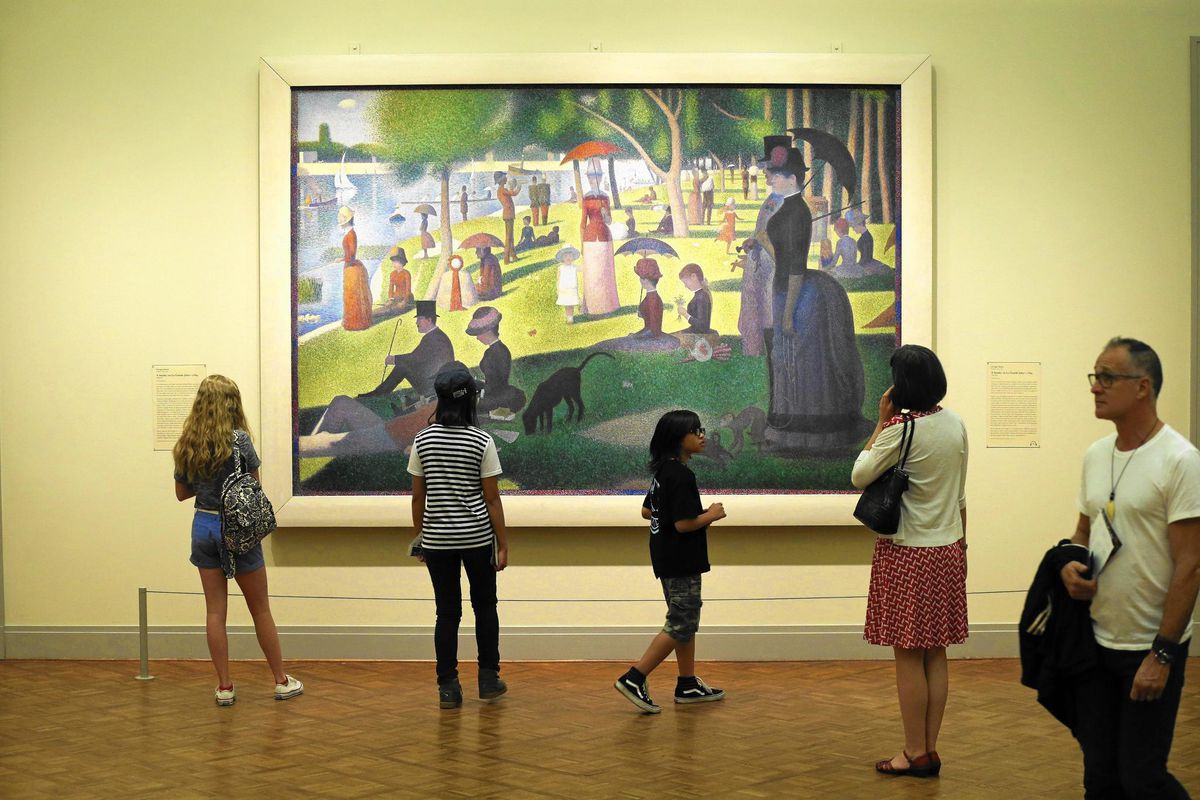 The Art Institute of Chicago has over 300,000 works of art, many of which are famed masterpieces. The museum has more than 30 Monet's alone, including his renowned "Haystacks" series. Visitors will also recognize Gustave Caillebotte's Paris Street; Rainy Day (1877), Grant Wood's American Gothic (1930), and Georges Seurat's A Sunday Afternoon on the Island of La Grande Jatte (1884).
THE NATIONAL GALLERY
London, England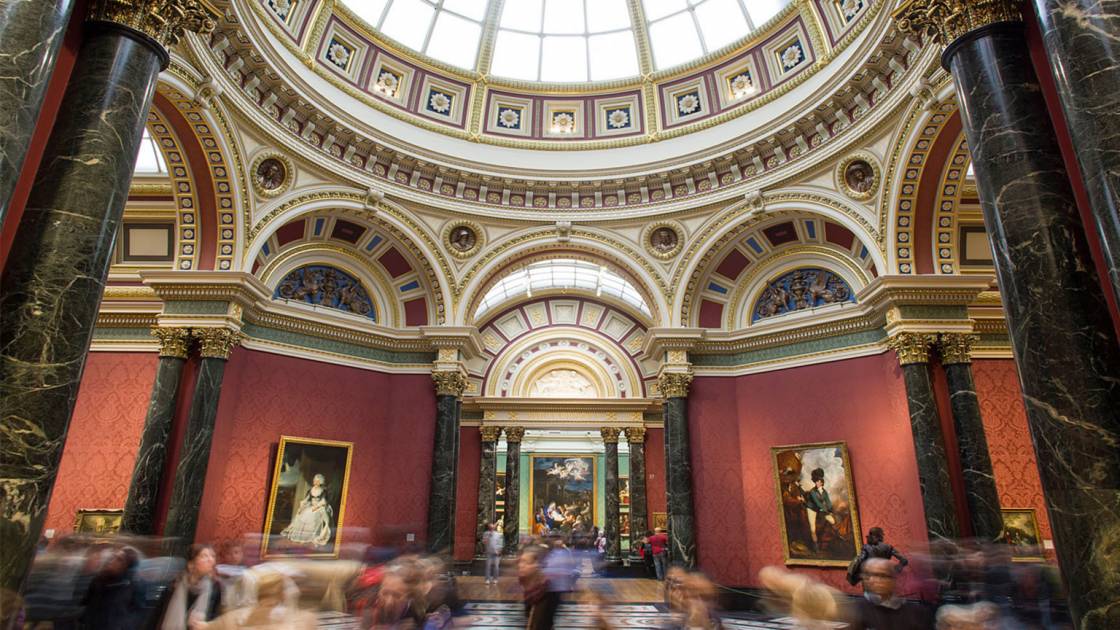 Home to England's national collection of Western European paintings from the 13th to the 19th centuries, the National Gallery contains over 2,300 works, many of them extremely recognizable.  Most Art History 101 classes will review The Arnolfini Portrait (1434) by Jan Van Eyck, The Ambassadors (1533) by Hans Holbein, The Hay Wain (1821) by John Constable, and The Fighting Temeraire (1838) by Joseph Mallord William Turner—all of which can be found at London's National Gallery.
NATIONAL GALLERY OF ART
Washington, D.C.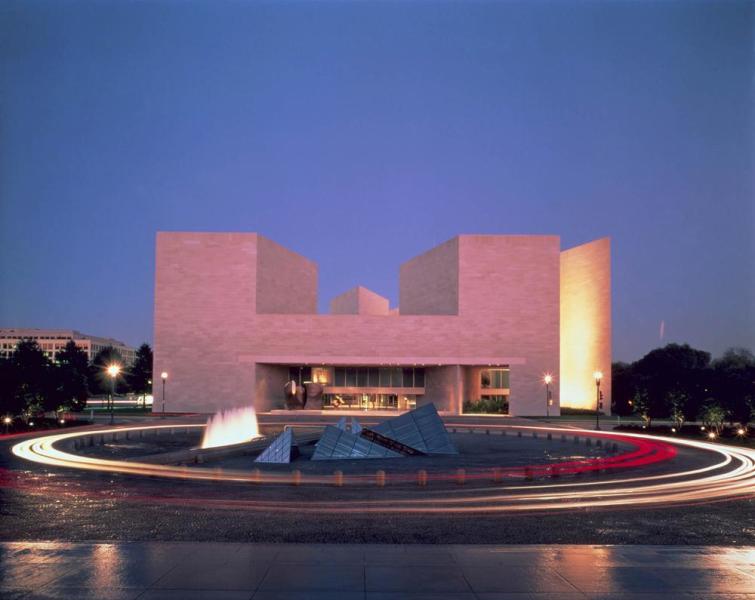 Another National Gallery that certainly doesn't disappoint is Washington D.C.'s. It's the only place in the U.S. that you can publicly view Leonardo da Vinci's work; his portrait Ginevra de' Benci (1474 –1478) is on display there. Along with the Renaissance master, you can view works by the "Mother of American modernism" Georgia O'Keeffe, including her "Jack-in-the-Pulpit" series. And in 2016, after a three-year renovation, the Gallery's East Building was reopened, and it now includes more than 500 works by artists like Alexander Calder, Barbara Kruger, Jasper Johns, Pablo Picasso, Mark Rothko, Jackson Pollock, Roy Lichtenstein and Andy Warhol.
THE UFFIZI GALLERY
Florence, Italy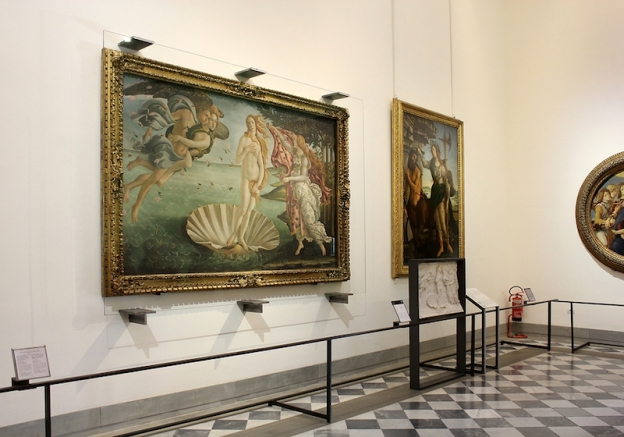 Florence's Uffizi Gallery is undoubtedly on our list because it showcases one of the world's most famous Renaissance masterpieces—Sandro Botticelli's The Birth of Venus (1482–1485). And if that wasn't enough to get this gallery on the "best museums" list, other masterpieces on display there include Titian's Venus of Urbino (1538), Caravaggio's Medusa (1597), and Leonardo da Vinci's The Annunciation, all iconic works that have carved out a noteworthy place in the art-historical canon.
THE REINA SOFÍA
Madrid, Spain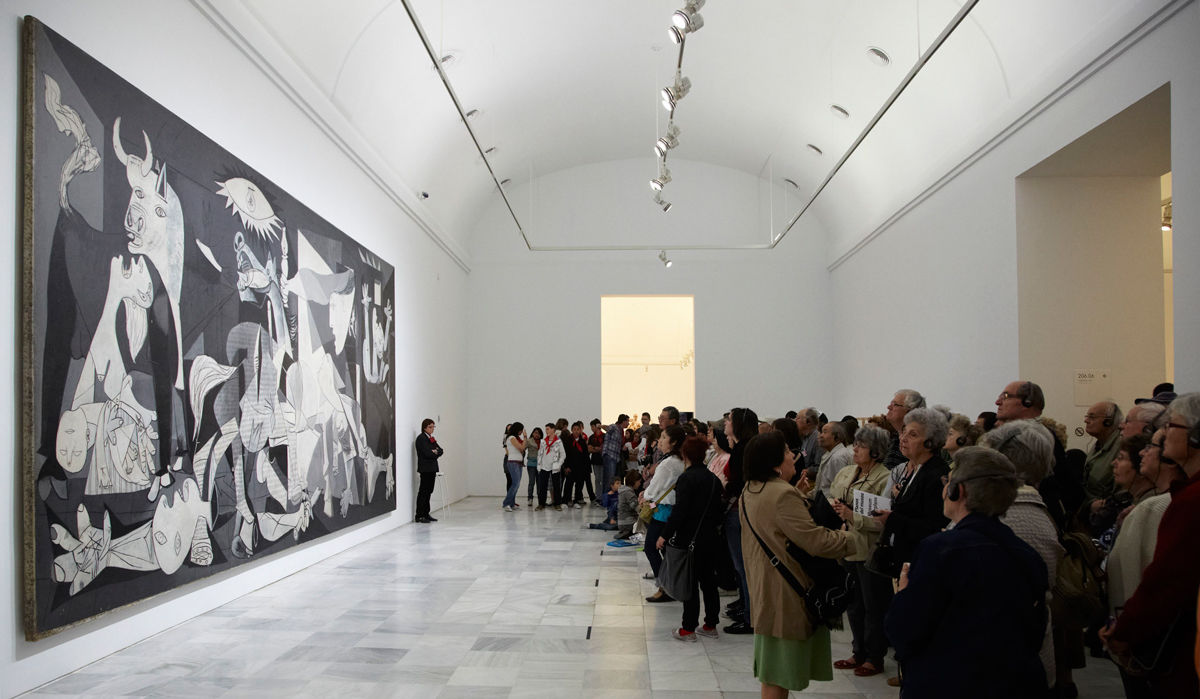 A list of the museums with the most famous collections wouldn't be complete without the Reina Sofía Museum in Madrid, as it comprises one of the most important art collections in Europe. While Pablo Picasso's masterpiece Guernica (1937)—dramatically depicting the devastation of the Spanish Civil War—is definitely the star of the show, other significant art to see there includes Salvador Dalí's Face of the Great Masturbator (1929), and Joan Mirò's Man With A Pipe (1925). The collection of over 21,700 works doesn't just include Spanish artists—you can also see Mark Rothko's Untitled (Orange, Plum, Yellow) (1950) and Francis Bacon's Lying Figure (1966).
RIJKSMUSEUM
Amsterdam, Netherlands 
Formerly known as Nationale Kunstgalerij, Rijksmuseum first opened its doors on May 31, 1800, with more than 200 paintings and historical objects on display. Soon after taking the throne, King Louis Napoleon ordered that the collections be moved to the new capital of the Kingdom of Holland, Amsterdam, where it remains today.
The collection consists of one million objects dedicated to art and history including Rembrandt's The Night Watch (1642), Vermeer's The Milkmaid (1658), along with the museum's first purchase, The Swan (1650) by Jan Asselijn, which remains one of Rijksmuseum's most renowned pieces.