Setting out to explore Swedish Lapland's vast landscape of forests, lakes and rivers can be a daunting prospect – especially if you're trying to do things on a budget. But the area can be relatively cheap to get around thanks to the excellent network of trains and buses.
And there's more good news: almost every town and village has a hostel or cheap hotel with beds available by the night. Prices tend to be a little higher than they are in big cities like Stockholm and Gothenburg, where there's a lot more competition, but you should still be able to get a space in a dorm for around 300 SEK per night, or a private room for around 700 SEK. Here are some of the best cheap sleeps across the region.
Abisko Turiststation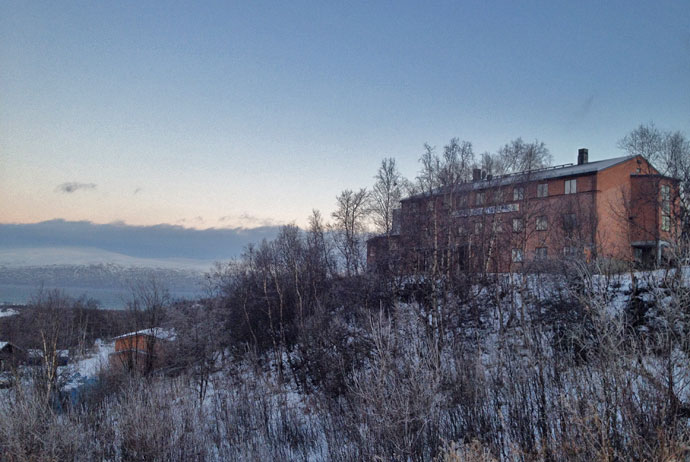 The tiny Arctic outpost of Abisko is one of the best places in Sweden for watching the northern lights, and the mountain station called Abisko Turiststation, which has its very own stop along the train line, is the ideal place to base yourself.
This is a surprisingly big activity centre and hostel rolled into one, with a great organic restaurant and bar, plus a flashy (and very expensive) 'sky station' for aurora spotting. The cheapest dorm rooms are basic, but with the sheer number of activities on offer in the national park – from hiking to bird-watching and skiing – it's unlikely you'll want to spend much time indoors.
Gällivare Bed and Breakfast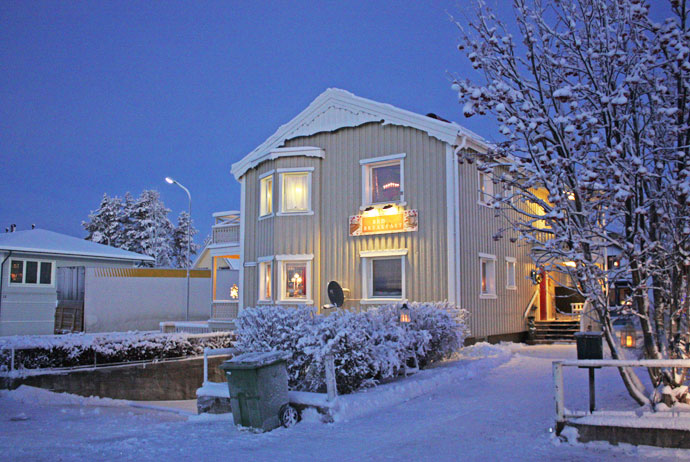 Most tourists whizz straight past Gällivare but it's one of the few large settlements in the central part of northern Sweden, and can be a good base if you fancy trying your hand at snowmobiling, dog sledding or fishing. There is a very cheap hostel near the station, but Gällivare Bed and Breakfast isn't a lot more expensive, and is a much more comfortable and homely choice.
As well as a very friendly, chatty owner, the B&B offers clean, cosy rooms, a shared kitchen and a balcony that you can use for stargazing or admiring the northern lights. Each new day starts with hot coffee and a traditional Swedish breakfast in the guest lounge.
Piteå Hostel
If you're looking to experience genuine small-town Lapland and want to be close to some excellent beaches, Piteå is worth a visit. The town's only hostel, which occupies the community centre, is a good cheap place to lay your head for the night.
Housed in a former hospital, the hostel is surrounded by the attractive Badhusparken park, and is just a short walk from the centre of the town. It has a mix of accommodation, including single, twin and quadruple rooms, plus a huge 10-bed dorm.
Abisko net Hostel and Huskies
Cheap and cheerful, this small hotel has good value twin rooms with bunks beds plus six-bed dorms, all with shared bathrooms and a view of the mountains. The hostel isn't huge, but there's a communal kitchen that guests can use, a sauna to warm up in after a cold day in the snow, and a terrace that looks over the mountains and Lake Torneträsk.
The hostel is clean with friendly staff, but its real appeal is the activities. It can organise husky sledding, with trails leading directly from the hostel, plus other trips including northern lights tours – and you can rent ski gear directly from the hostel.
Jokkmokk Hostel
Recently spruced up, this is one of northern Sweden's prettiest hostels. With tall trees all around, the red wooden house has bright, clean dorms and private rooms, as well as a snug TV room with DVDs for those snowy evenings in. There's a basic sauna at basement level, plus a kitchen for rustling up meals. Given that the culinary scene in Jokkmokk is somewhat limited, this is a big plus.
Spis Hotel and Hostel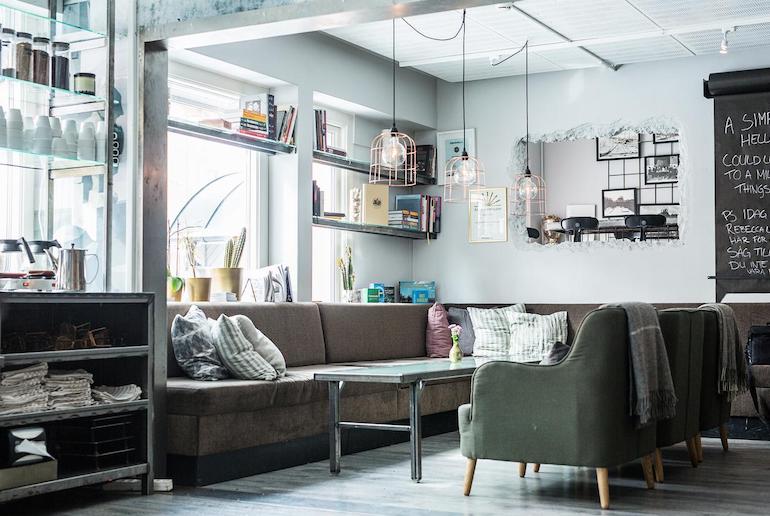 The smart contemporary Spis in the centre of Kiruna has a mix of accommodation from en-suite double hotel rooms to good-value six-bedded dorms with bunk beds and a shared bathroom – so you can choose your room to suit your budget.
The hostel rooms have a communal kitchen if you want to self-cater, but the on-site restaurant and deli serve good value tasty meals too. The price of a dorm bed is a real bargain since it includes an excellent breakfast buffet with good options for veggies, vegans and carnivores alike. There's also a comfy lounge/bar area to chill out in.
Rum För Resande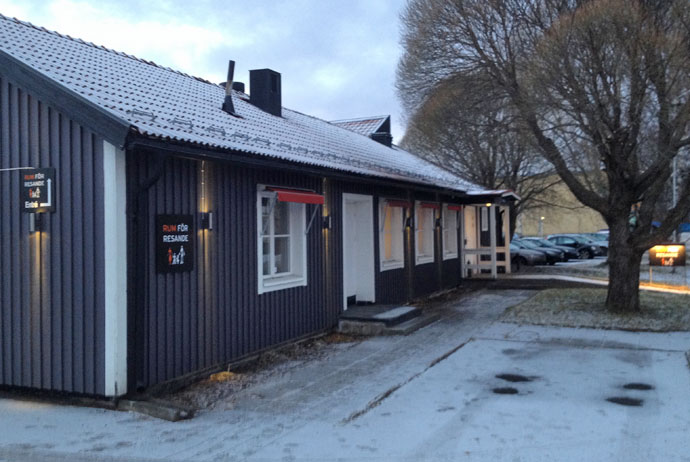 With a name that translates to 'Room for Travellers', this little motel-style place is the best budget option in Skellefteå. It's right near the historic church town in a quiet part of the city; it'll take you around 15 minutes to walk to the centre from here. Rooms are fresh, cheery and bright, with showers and toilets out along the corridor. There's a comfy lounge area to kick back in and a decent breakfast is included in the price.
Hostels in Stockholm: