Scandinavia is easy to travel around, but booking trains, buses and hotels can be a chore and can end up working out more expensive than doing an organized tour. You may be short of time and want to fit in seeing as much of the region as possible in a few days.
Or maybe you fancy a bucket-list trip exploring the wilderness, hunting for the northern lights, or spotting whales with expert guides? Whichever type of itinerary suits your trip, we've picked some of the best tours of Scandinavia that you can find.
Three countries in under a week
If you're short of time and want to cram in the highlights of three countries in under a week this good-value tour of Scandinavia could be the answer. It starts and ends in Copenhagen, taking in Oslo and Stockholm too, plus a whistle-stop tour of Gothenburg.
But the highlight of the trip is the Norwegian fjords, where you'll spend two nights and have the chance to take a cruise on the picturesque Sognefjord, Norway's largest fjord, plus a trip on the scenic Flamsbana railway. You'll also visit the Briksdalbreen, mainland Europe's largest glacier, and the stunning Jostedalsbreen National Park.
All accommodation, breakfast and coach travel is included, but admission fees, boat and train trips are extra, so you'll have to factor these into your budget. Even so, if you want to see a lot in a short time, it's a good-value, hassle-free trip.
Whale-watching and northern lights in northern Norway
Of course, you may want something a bit more chilled with less travelling time. If so, this overnight whale-watching tour in Norway could fit the bill. Leaving from Tromso, it includes a RIB trip out into the Skjervoy fjords to see migrating humpback and orca whales.
You'll then drive through the beautiful Lyngen Alps and spend the night in a glass-roofed lavvo, (a traditional Sami tent), where there's a good chance of seeing the northern lights without having to leave the comfort of your bed.
All accommodation, transport and meals are included, as well as a photography workshop to help you get the best pics in case the northern lights appear.
Bear-watching in Lapland
There can't be many places in Europe where you can sleep overnight in a hut in the woods and see bears in the wild – but this tour in Finnish Lapland takes you up near the Russian border where the bears live.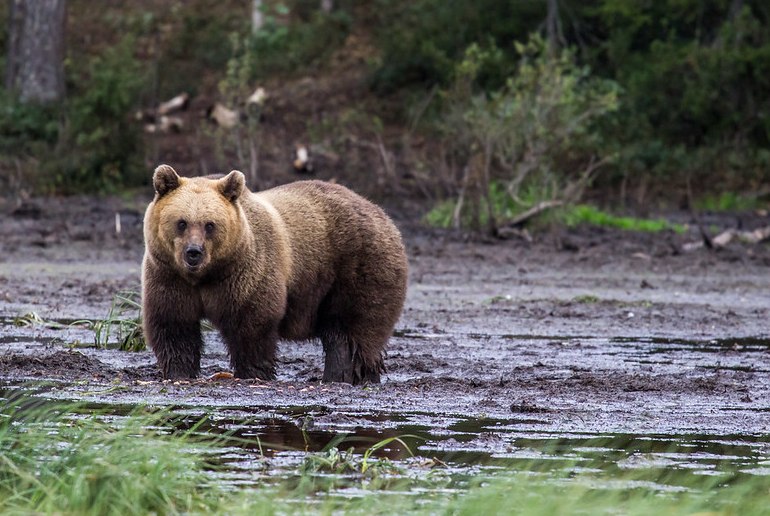 The Arctic Animal tour leaves from Rovaniemi in Finland stopping at a traditional reindeer farm, where reindeer herders have lived for over 200 years – you'll have chance to feed the animals and learn all about their lives. You'll also stop off at the spectacular Auttiköngas Waterfalls en route.
But the highlight is a night in a cabin in the wilderness, where a professional bear-watcher will help you spot the bears wandering around at night. The next day, in the Ranua Wildlife Park, you'll get a chance to see other Arctic animals, such as polar bears, moose, wolves and eagles.
Kayak and camping in the Stockholm archipelago
You pick up your canoe for this two-day trip from the pretty village of Dalarö, in the Stockholm archipelago – it may be only 45 minutes from central Stockholm but it feels a world away. Here your guide will kit you out with all the equipment you need before heading out onto the Baltic Sea for a kayaking adventure.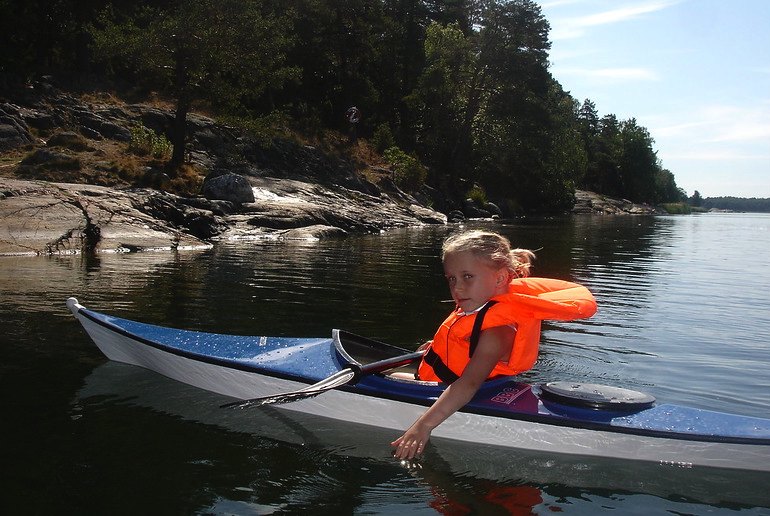 You'll paddle out to one of the remote islands
in the archipelago, where you'll set up your tent and cook dinner on a
campfire. All food and equipment, plus return travel from Stockholm is
included.
Helsinki and Stockholm by ferry
This two-night ferry trip is a cool way of visiting both Helsinki and Stockholm, without having to fork out for hotel accommodation and doing all your travelling by night. You board the ferry in Helsinki in the evening – dinner and breakfast on the boat are included on both legs of the trip – and arrive in Stockholm at 10am.
A guide will meet you and take you on a walking tour of the Gamla Stan (Stockholm's old town), then to the Vasa Museet, one of Scandinavia's most popular museums, to see the wonderfully renovated 17th-century wooden warships (admission included).
After a full day's exploring, it's back on the ferry for a night's sleep before arriving back in Helsinki the next morning.
Overnight hike and camp on the Trolltunga
This guided overnight trip takes you on one of Norway's most spectacular hikes, up the iconic Trolltunga. Your guide will lead you up to the summit of this dramatic outcrop, where you'll get great views over Lake Ringedalsvatnet, some 700m below.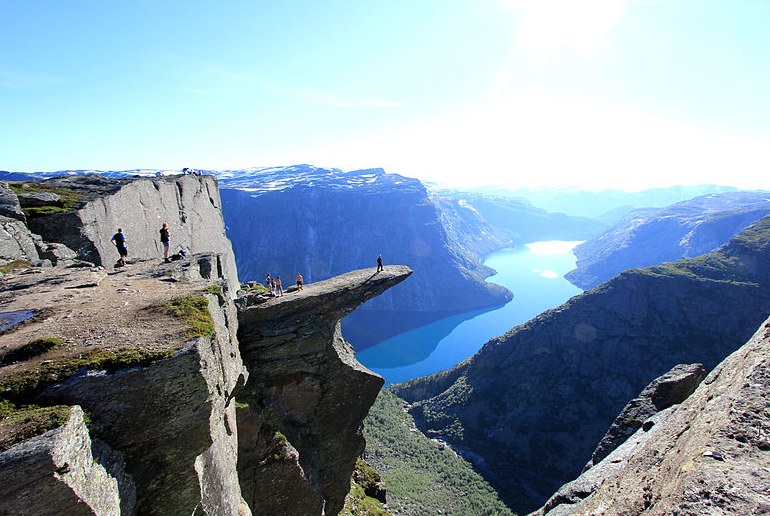 And because you'll be camping up here, you'll get to see the Trolltunga after all the crowds leave and before they arrive – at sunset and sunrise. Your guide will set up camp near the summit and cook a delicious reindeer stew on the campfire – all meals, the tent and cosy sleeping bags are provided, so you won't get cold overnight.
Insurance
Whether you're joining a relaxed walking tour of Scandinavia's beautiful cities, or getting more adventurous with a multi-day hike, it's always worth considering insurance when you travel.