Step into paradise and take a deep breath
Give in to the calming nature of the ocean
Take a three-day, two-night retreat and spoil yourself with relaxing full body treatments, a five-course dinner by the beach, and a three-hour inter-island tour at the nearby Diatoy island.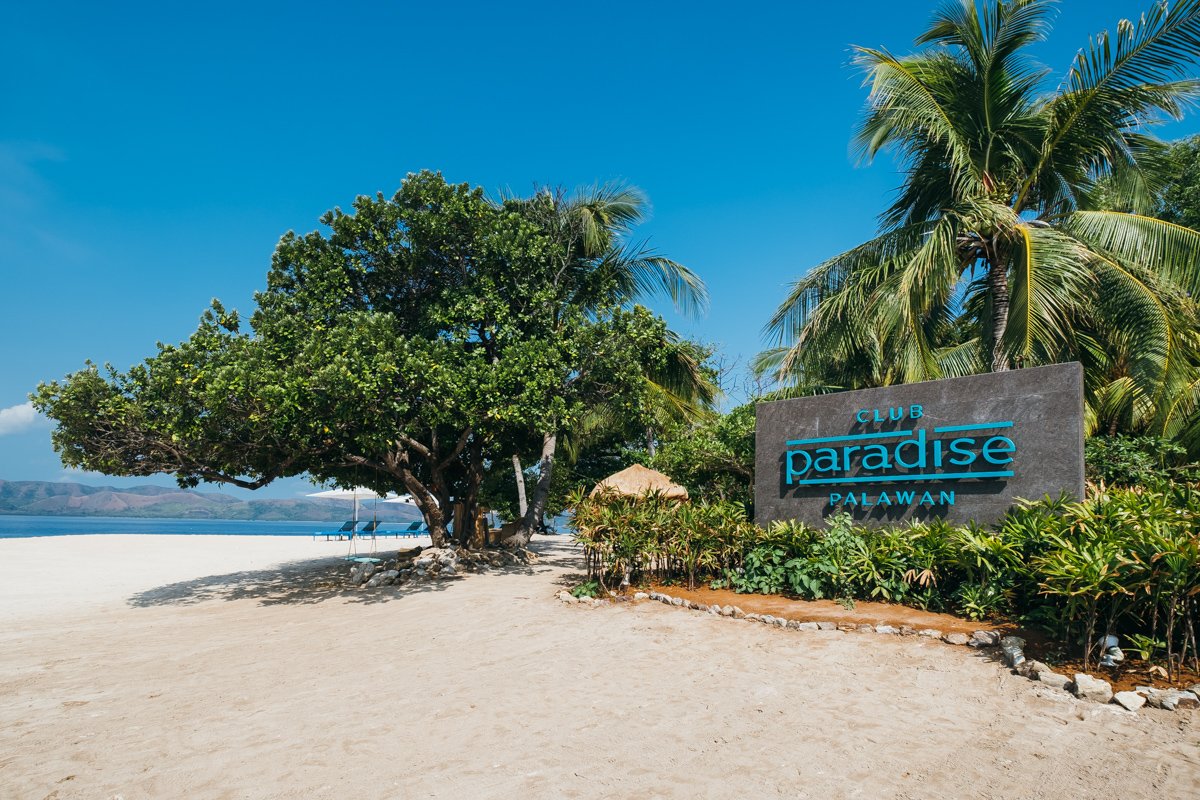 Club Paradise Palawan is an exclusive 19-hectare private island resort dotted in a UNESCO Biosphere Reserve. It is a tropical paradise strategically located amid Coron's magnificent landscapes and seascapes, natural tourist attractions, and exhilarating dive sites.
Standing gloriously on azure waters and expansive 700-meter pristine beach that is unmatched in Palawan, the hotel offers plenty of lounging options and a myriad of activities such as kayaking, paraw sailing, diving, hiking and Coron island hopping for a pulsating island getaway.
Delight in the comforts of Club Paradise Palawan's new Oceanview Suites. Perched on the hillside, the Oceanview suites offer a magnificent elevated view of the ocean, perfect for an early morning meditation or a unhurried morning cup of coffee.
Consistently named as one of the best islands in the world at the prestigious Condé Nast Traveler's Reader's Choice Awards, Palawan is a tropical paradise nestled in a UNESCO protected marine ecosystem. Excite your visual palate with its pristine beaches, immensely gorgeous scuba diving destinations, glorious landscapes and breathtaking natural wonders.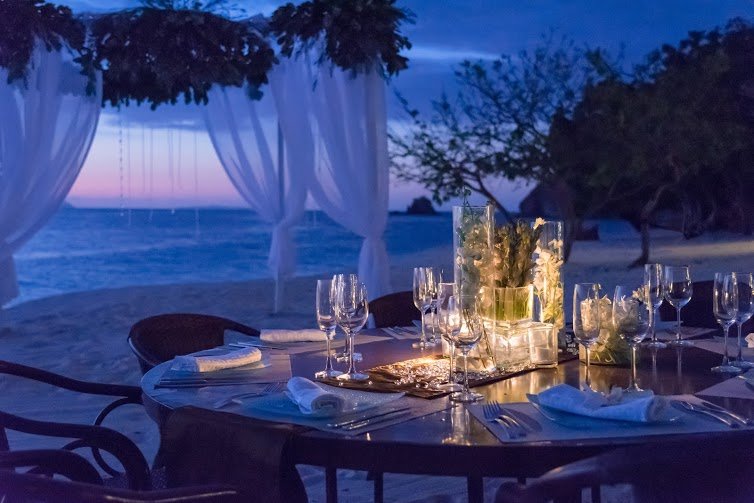 Palawan is part of the MIMAROPA region (Mindoro, Marinduque, Romblon, and Palawan) and stretches from Mindoro in the northeast to Borneo in the southwest and is surrounded by the South China Sea on the west and the Sulu Sea on the east.
To give you a general idea of its location, Palawan is southwest of Manila, the capital city of the Philippines. It is bordered by the West Philippine Sea to the west and is relatively close to the Spratly Islands, a disputed archipelago in the South China Sea.
The main tourist destinations in Palawan include Puerto Princesa, the capital city, known for its underground river; El Nido, famous for its stunning limestone cliffs and lagoons; and Coron, renowned for its clear waters, shipwrecks, and diving spots. Club Paradise Palawan is situated on Dimakya Island, which is part of the Calamian Group of Islands in northern Palawan.
How to get to Club Paradise Palawan
International Travel: If you are traveling from outside the Philippines, you'll need to book a flight to Manila, which is the capital city of the Philippines.
Domestic Flight: From Manila, you can take a domestic flight to Busuanga Airport (Francisco B. Reyes Airport) in Coron, Palawan. Several airlines operate daily flights to Busuanga, including Philippine Airlines, Cebu Pacific, and AirSwift. The flight duration is approximately 1 hour.
Land Transfer: Once you arrive at Busuanga Airport, you can arrange for a land transfer to take you to Club Paradise Palawan. The resort is located on Dimakya Island, which is part of the Calamian Group of Islands. The resort staff can help you organize the transfer in advance or upon arrival.
Boat Transfer: To reach Club Paradise Palawan, you will need to take a boat transfer from Coron Town or another designated pick-up point. The resort usually operates its own private boats for transfers. The boat journey takes about 1-1.5 hours, depending on weather conditions.
It's advisable to coordinate with Club Paradise Palawan in advance to arrange your transportation and ensure a smooth journey to the resort. They can provide you with specific instructions and assistance tailored to your travel plans.
The Offer
Relax: Wellness Stay Package
Package includes:
• Three-day, two-night stay in an Oceanview Suite
• Daily breakfast at Firefish Restaurant
• Roundtrip land and boat transfers to and from Busuanga Airport
• 45-minute Neck & Back treatment (once per stay)
• 60-minute Hilot massage with 15-minute herbal ball treatment at Glow Spa (once per stay)
• Pack of welcome treats
• Five-course healthy dinner by the beach (once per stay)
• Three-hour Diatoy island tour with complimentary packed lunch (once per stay)
• 30-minute Sunset Cruise with healthy fruit shakes
Price:
Php 14,100 per person, per night (double occupancy)
Php 21,300 per person, per night (single occupancy)
Promo Code: RELAX | Book here: