Singapore is shedding its one-note reputation as Asia's most humdrum metropolis. Exciting cultural developments have sprouted up in the past few years, including the National Gallery Singapore, a striking integration of two Neoclassical structures that once housed the Supreme Court and City Hall. Hotels, too, are riding the wave of the city's new energy — and that's especially true of Raffles, the crown jewel of Singapore's hospitality scene and this year's winning property.
Here are the 5 top hotels in Singapore in 2018 as rated by Travel+Leisure:
1. Raffles Hotel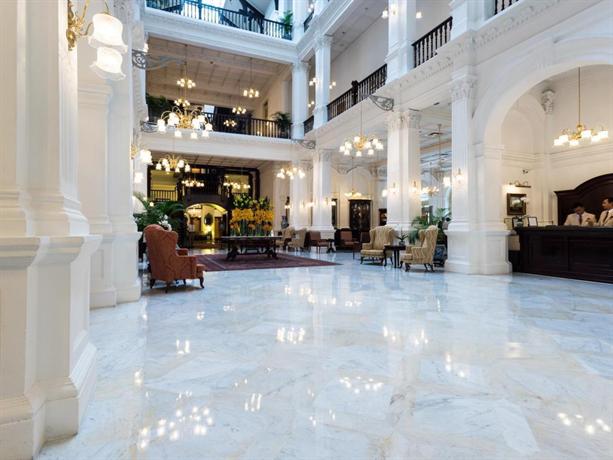 Expect big changes from this perennial Singapore favorite. After a total renovation that closed the hotel for over a year (and cost $160 million), Raffles will emerge in a few months with a brand new lobby, which is being transformed into a bright and airy social hub, and more up-to-date guest rooms. What will stay the same? For one thing, the property's famous white façade — the Raffles is a designated national monument. And the sense of British colonial-era glamour that pervades the historic hotel, which, in its heyday, was a favorite of such illustrious guests as Charlie Chaplin and Noël Coward.
2. Four Seasons Hotel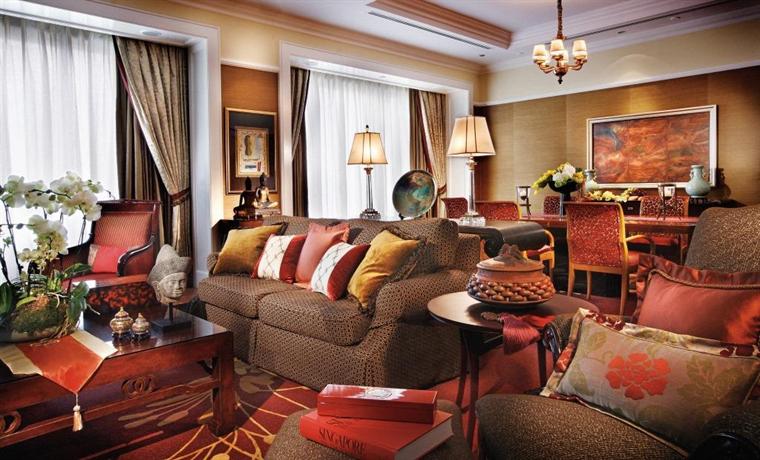 Housed in a modern 20-storey building along the tree-lined Orchard Boulevard, Four Seasons Hotel Singapore is a residential oasis just minutes away from shopping centres, family attractions and the city's bustling financial district. Four Seasons Hotel Singapore is just 22 km away from Singapore International Airport, and 10 km from city center.Guests are just steps away from the shopping and entertainment district of Orchard Road, and close to the financial district, and Singapore Botanic Gardens (Parks & Nature Reserves). The onsite restaurant, One-Ninety, is uniquely decorated with warm woods, and serves International and Singaporean specialties like laksa and wonton noodles.
3. Ritz Carltion, Millenia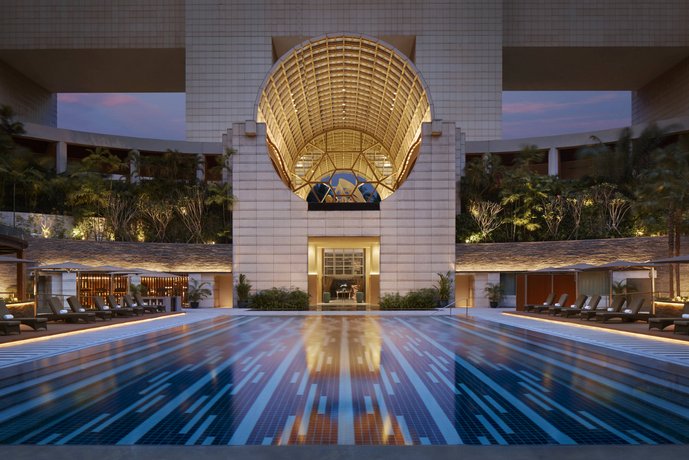 The Ritz-Carlton Millenia Singapore mixes regency style fittings and furnishings with modern amenities and facilities, floor to ceiling windows overlook unobstructed views of the citys skyline and the wonders of the Marina Bay. A 20-30 drive from Singapores international Changi airport this hotel boasts one of the largest guest rooms of any Singapore hotel, holds a 4,200 contemporary art collection including works by Andy Warhol and Frank Stella. Surrounding the hotel, rocks, landscaped gardens, and an outdoor swimming pool and a short walk from the Theatres by the Bay playhouse make this hotel is truly a unique experience for the traveller to Singapore
4. Capella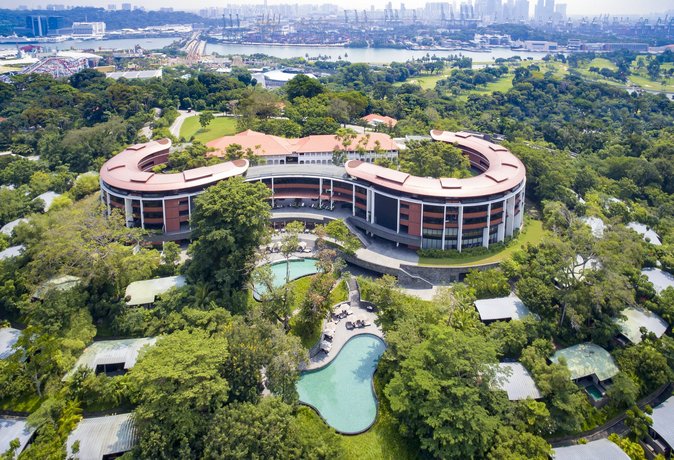 At the heart of our Sentosa Island escape are two restored Tanah Merah colonial bungalows dating back to the 1880s, from which the hotel extends into gardens and grounds framed by the sea. Inspired by Tanah Merah's Malay translation red earth, architects Foster + Partners designed the resort to sit in harmony with the traditional architecture and the beautiful surrounding environment. The 112 rooms, suites and villas are immersed in 30 acres of tranquil and luscious landscaped grounds, each thoughtfully and elegantly designed by Jaya Ibrahim to combine bespoke contemporary comforts with natural materials and touches of Asian tradition.
5. Grand Hyatt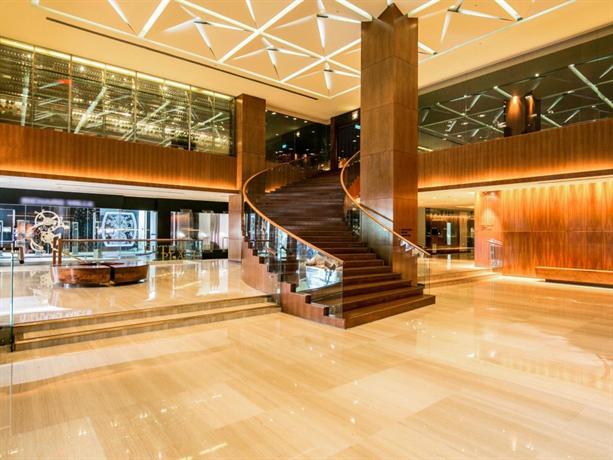 Grand Hyatt Singapore could not be located more centrally in the famous Orchard Road shopping and entertainment district. From Singapore international Changi airport simply ride the underground rapid MRT train system or hop in a taxi for a 30-minute journey to the hotel. The business centre at the hotel offers a state of the art communication service for the business traveler although the wireless and high-speed internet is applicable to a pre-paid card SGD 50. Photocopying and facsimile services are also available for a charge. The hotel has five signature restaurants and a live music venue. Step outside the hotel and be overcome with the towering shopping malls and entertainment districts.