4D3N Bali Itinerary
Bali is an island paradise that everyone looks to escape to! With beautiful beach clubs, mountains to hike, cheap villas with private pools and of course some of the most amazing food, what's not to like? We've scouted some of the best spots of the island and turned them into a 4 day 3 night itinerary, perfect for a long weekend getaway!
For the uninitiated, Bali can be navigated by 6 different regions – South, Central, North, West, East and Southeastern Islands. For this itinerary, we'll be covering South Bali (Seminyak) and Central Bali (Ubud) as well as one of the Southeastern islands – Nusa Penida.
Before you go: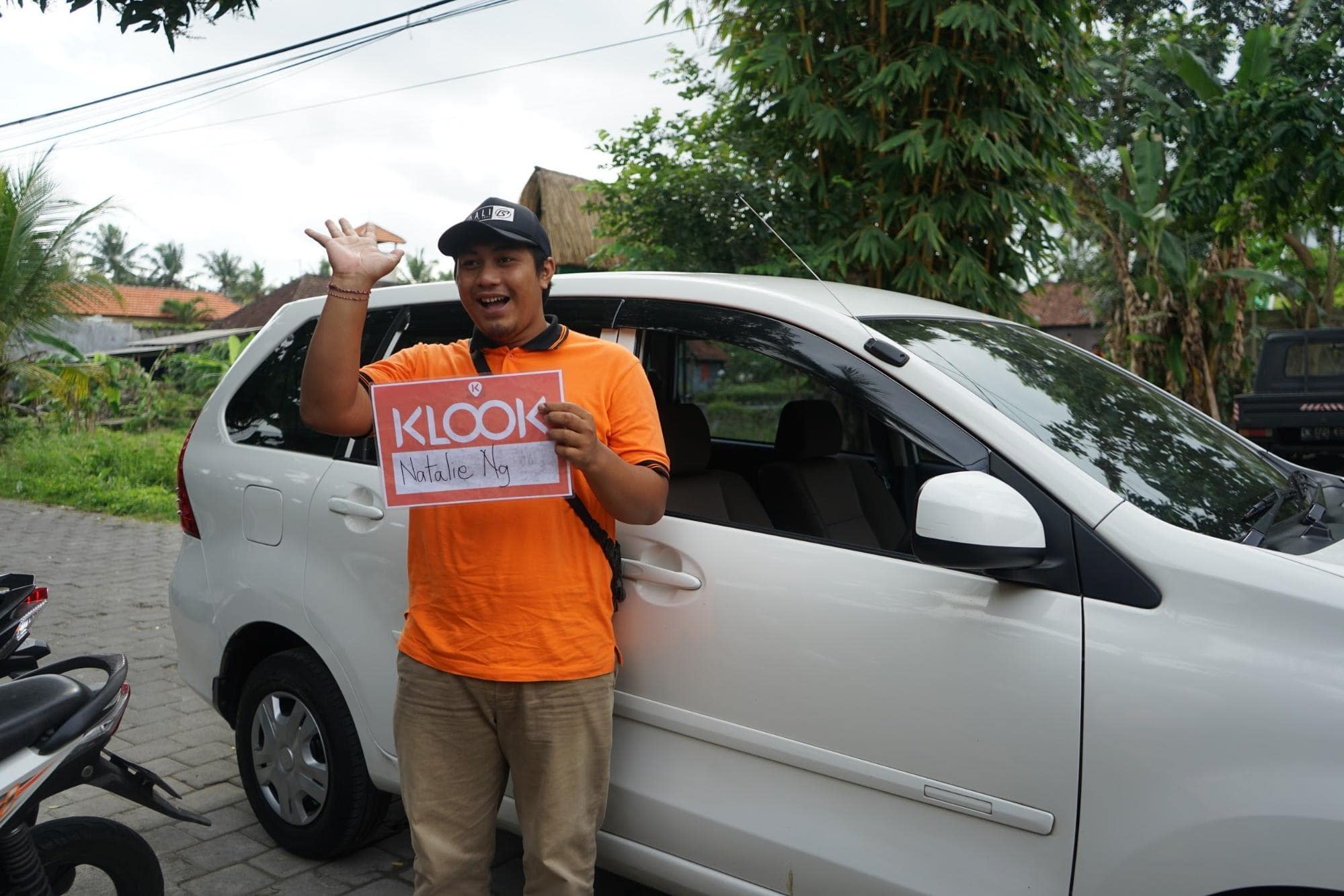 The most convenient and efficient way of getting around Bali is with a private car charter! Even though it's easy to lean on the convenience of ride-sharing apps like Uber and Grab, these have sparked much contention and controversy amongst Bali's taxi drivers – with some even reacting violently to the influx of ride-sharing.
While you can choose to rent your own car, we definitely don't recommend that because the traffic jams can be pretty intense and the roads are often narrow and do not have street signs. Driving at night especially can be dangerous as many of the streets have little to no street lamps.
Pre-book your private car charter and let the driver take you around at your own pace! He'll be able to navigate small roads and take shortcuts to avoid the jam and even recommend some secret places only the locals know about.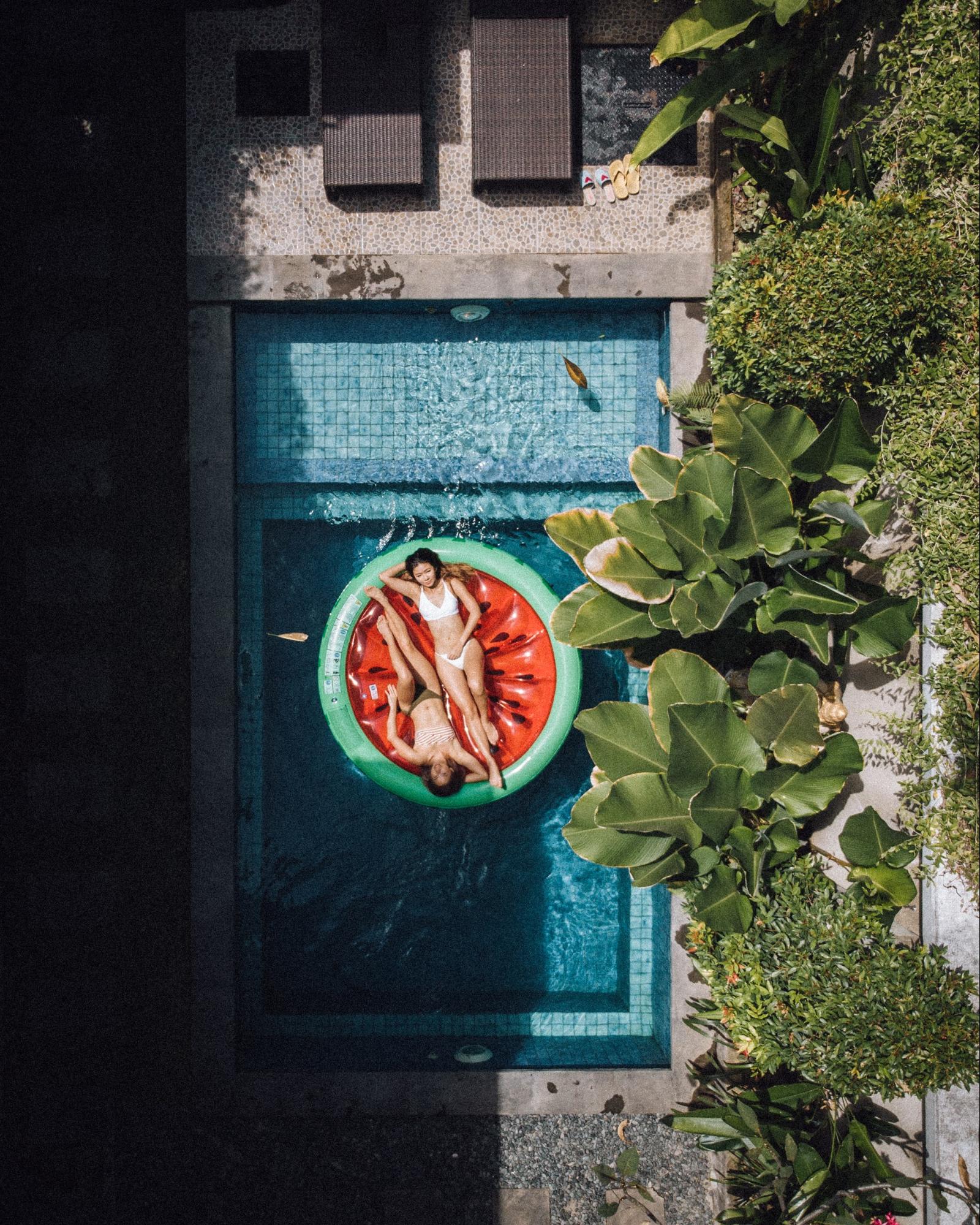 Now that you've gotten your essentials, here's what you can get up to!
Day 1: Ubud
0130-0930 Sunrise Trek up Mount Batur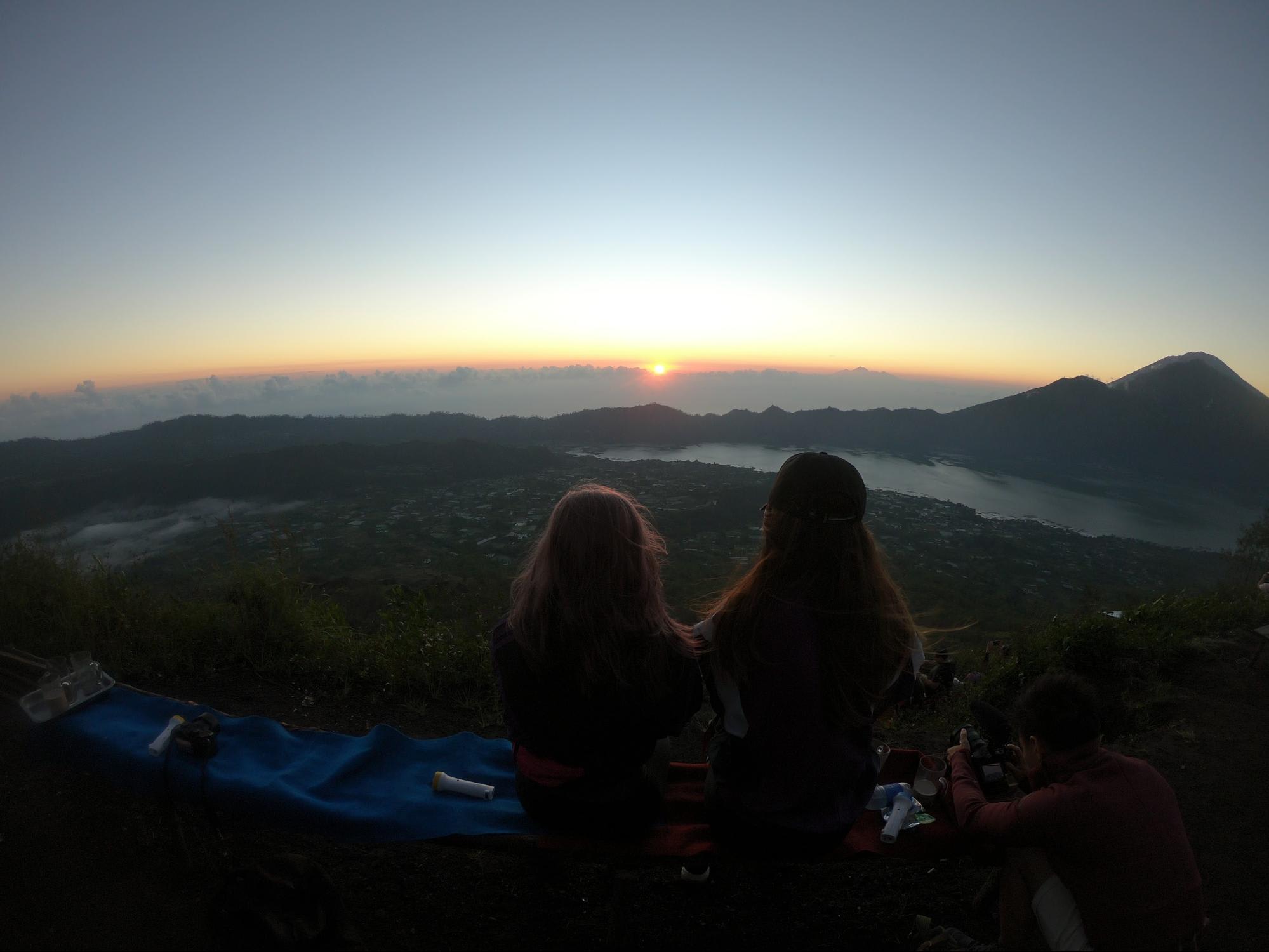 They say the early bird catches the worm, in this case, the early bird catches a beautiful sunrise up Mount Batur. A trek up Mount Batur is the perfect way to kickstart your holiday with a bang. Enjoy beautiful views up top on a clear day while sipping on some hot cocoa!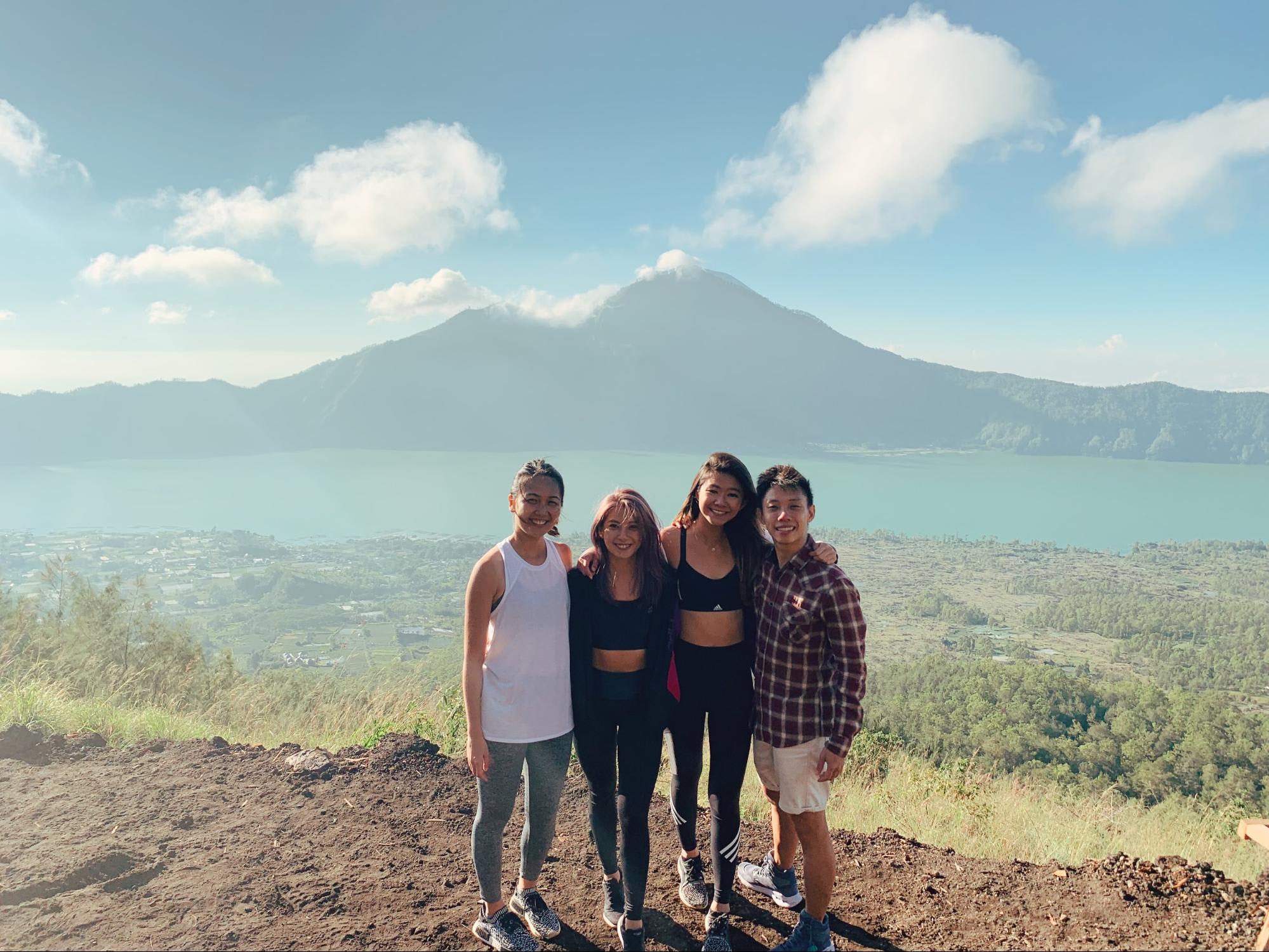 The hike up involves some steep and rocky terrain so some level of fitness is required to conquer Mt Batur. It will take about 2-3 hours to walk up one way and you will need a guide to take you up. To reach in time for sunset, it would mean that most of your journey up would be in darkness and you will require torchlights and of course, an expert who knows the way up.
Pre-book your Mount Batur sunrise trek on Klook and let the expert guide show you the way. You'll also be given torch lights, a wooden trekking pole and some breakfast and water to fuel your journey.
Do note that it can get pretty chilly up at the top so be sure to pack a jacket!
0930-1130 Relax at Toya Devasya Hot Spring Wellness Resort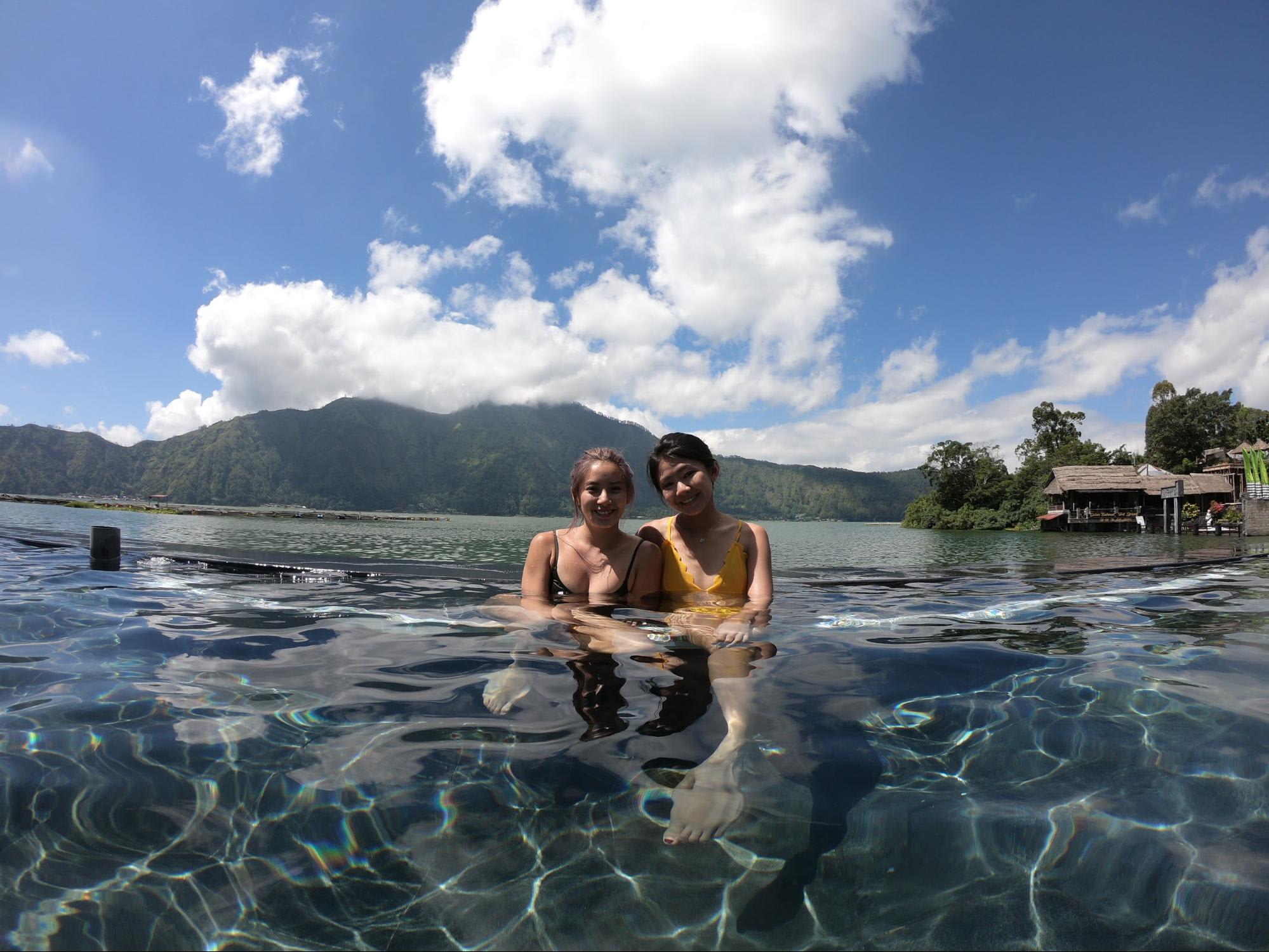 After that hike up, soothe your tired muscles at the Toya Devasya Hot Spring Wellness Resort! Soak your tired body in the hot springs while enjoying the beautiful landscape views of Mount Batur behind you. These natural hot spring pools are heated deep within the earth and contain minerals that are said to have healing attributes.
Even if you're not a fan of soaking in the hot springs, you can grab an iced tea or a coconut at the on-site cafe to quench your thirst.
Toya Devasya Hot Spring Wellness Resort
Address: Central Batur, Kintamani, Bangli Regency, Bali, Indonesia
Opening Hours: 7AM – 7PM, Daily
1130-1330 Lunch at Cafe Wayan and Bakery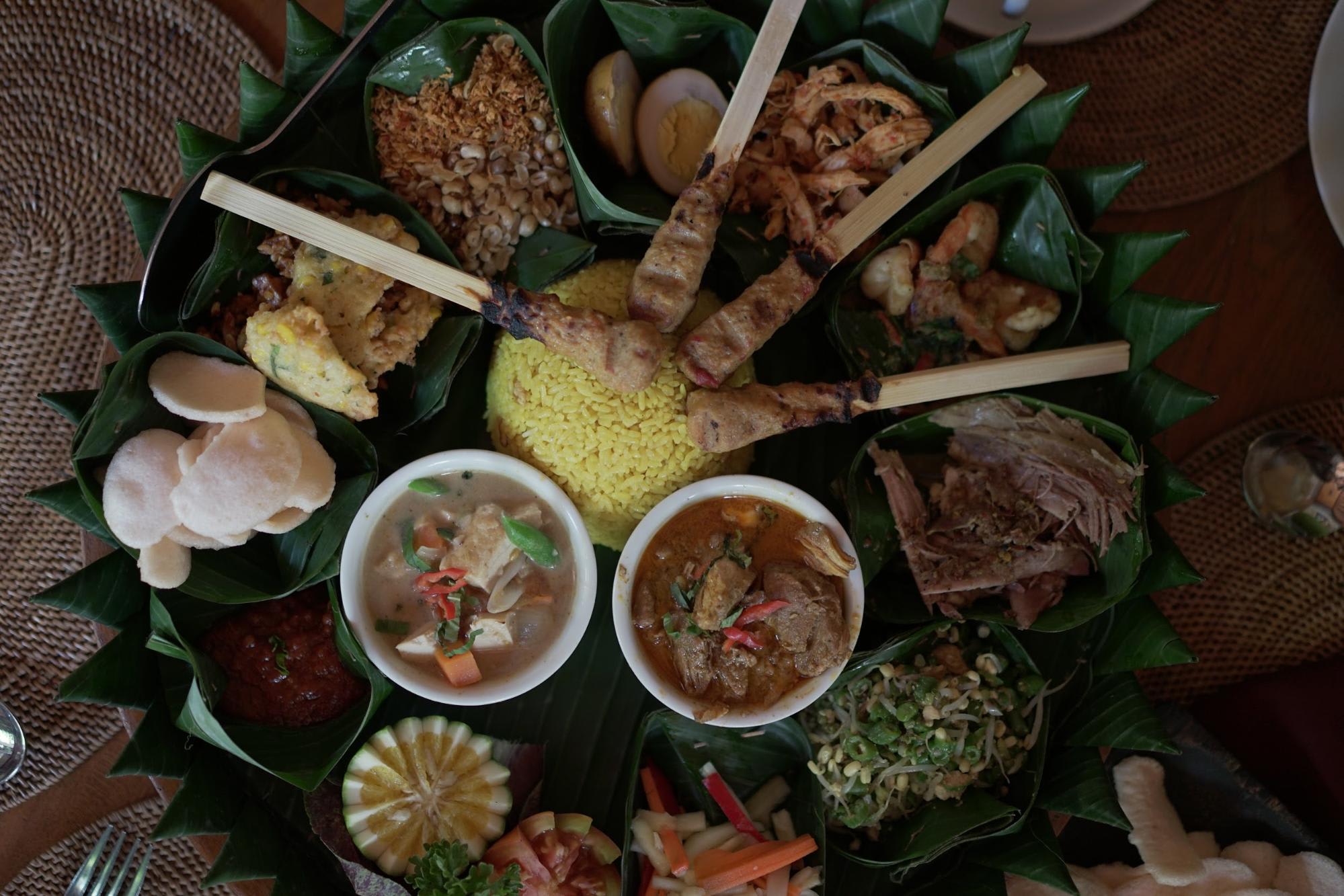 Located off Monkey Forest Road in Ubud, Cafe Wayan is a tranquil getaway offering delicious Balinese and Indonesian dishes as well as freshly baked desserts! They even have cooking classes for those interested to learn how to recreate these dishes back home.
The Nasi Campur dish, which is one of the most popular dishes comes served with satay, rice and a whole myriad of side dishes like fried eggs, curries and vegetables!
Cafe Wayan & Bakery
Address: Monkey Forest St, Ubud, Gianyar, Bali 80571, Indonesia
Opening Hours: 8AM – 10.30PM, Daily
1300-1500 Shop at Ubud Market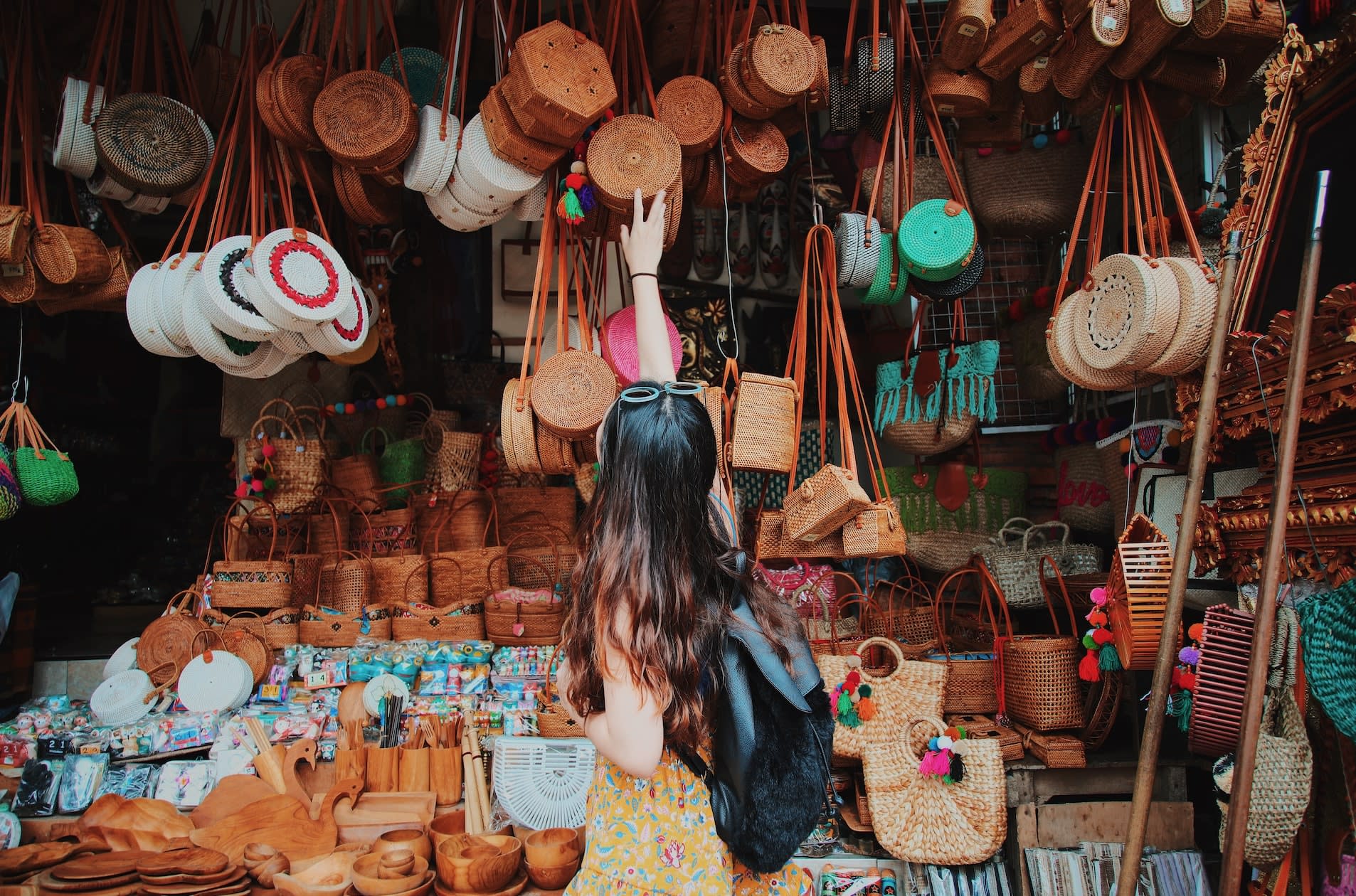 You can't say you've been to Bali if you don't go home with one of these woven basket bags! These serve as the perfect little accessory to your outfit and are extremely popular! They come in all different shapes and sizes and can be found in many stores in Bali. The Ubud Market however, is the best place to get them and be sure to bargain for a better price before purchasing!
1500-1700 Visit the D'Tukad River Club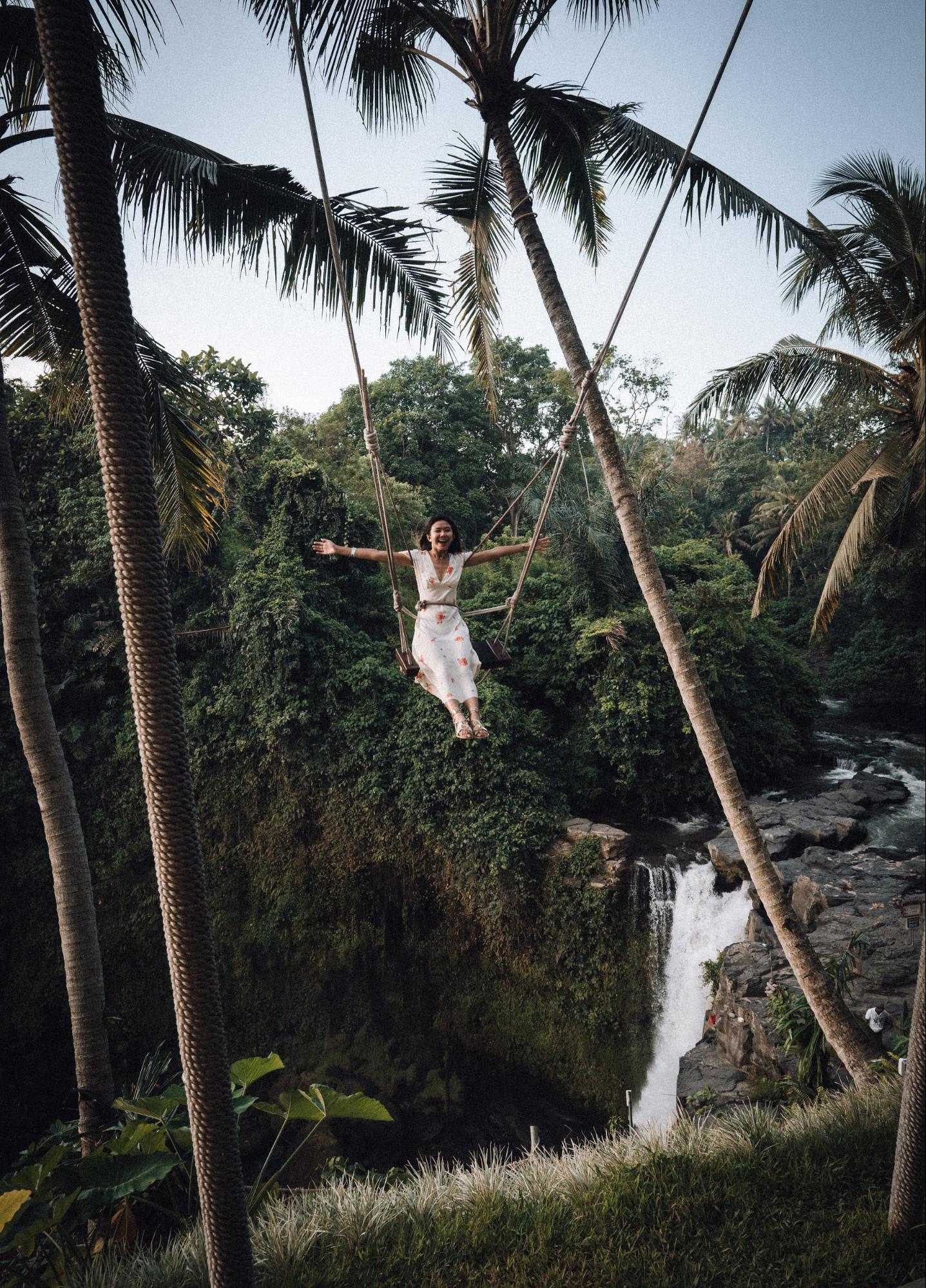 Forget about the long queues at the Bali Swing, there are now plenty of other places that offer the same experience, minus the queues. The D'Tukad River Club offers you a swinging time across the waterfalls!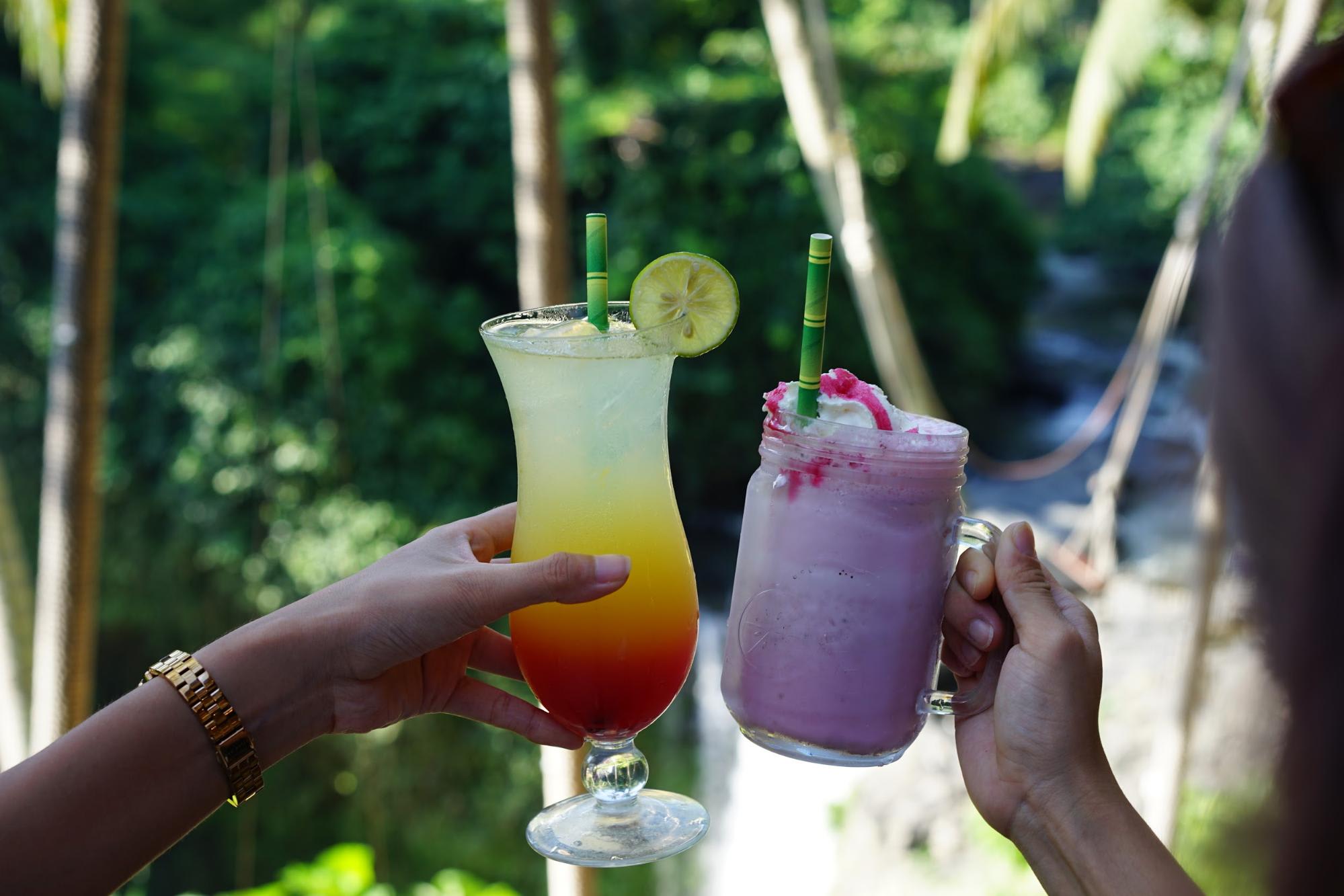 This river beach club has chill vibes all around so sip on a cocktail or two and enjoy the rush of the waterfall before having a go on the swing!
1900-2200 Dinner at Bebek Bengil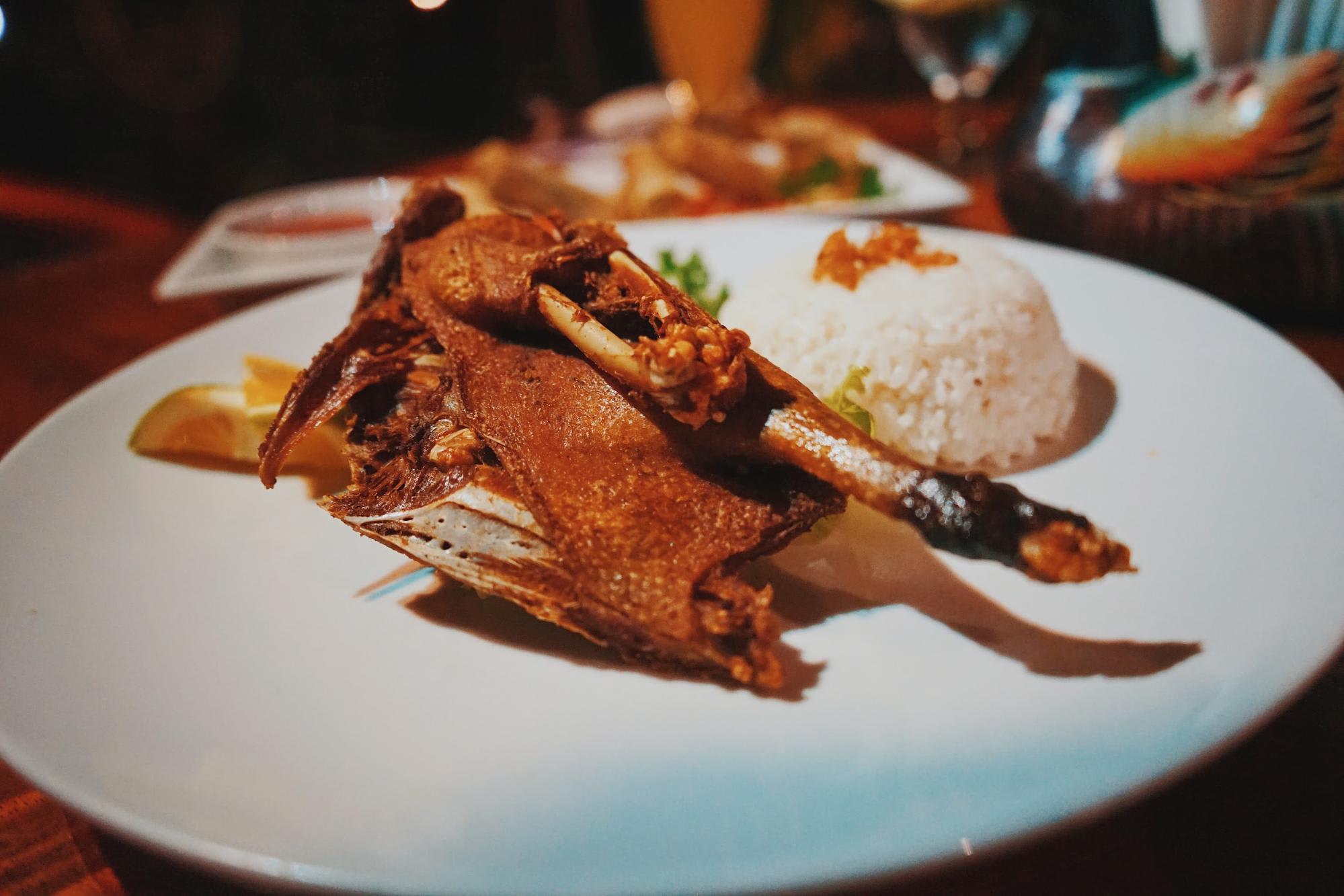 Bebek Bengil which translates to Dirty Duck is a local favourite that everyone has to try! This dish consists of a piece of duck that has been steamed in Indonesian spices before getting deep fried for that crispy finish. You can choose to have yours with a side of mashed potatoes or rice!
Day 2 White water rafting and Waterbom Bali
0800-1400 Telaga Waja White Water Rafting
Experience the thrills of Bali and awaken your inner adrenaline junkie. The Telaga Waja River is a famous white water rafting spot, located in a quiet area surrounded by beautiful panoramic landscapes. You'll be greeted by the fresh mountain air and wild exotic birds as you set sail through waterfalls, rice fields and stone cliffs.
Feel your stomach drop as you slide down the rapid cliffs, but don't worry you'll be in safe hands! Pre-book your white water rafting experience on Klook and you'll get have safety approved rafting equipment, a professional Balinese raft guide and a ball of a time! The Klook package also includes round trip hotel transfers, lunch, insurance and shower facilities.
1400-1700 Waterbom Bali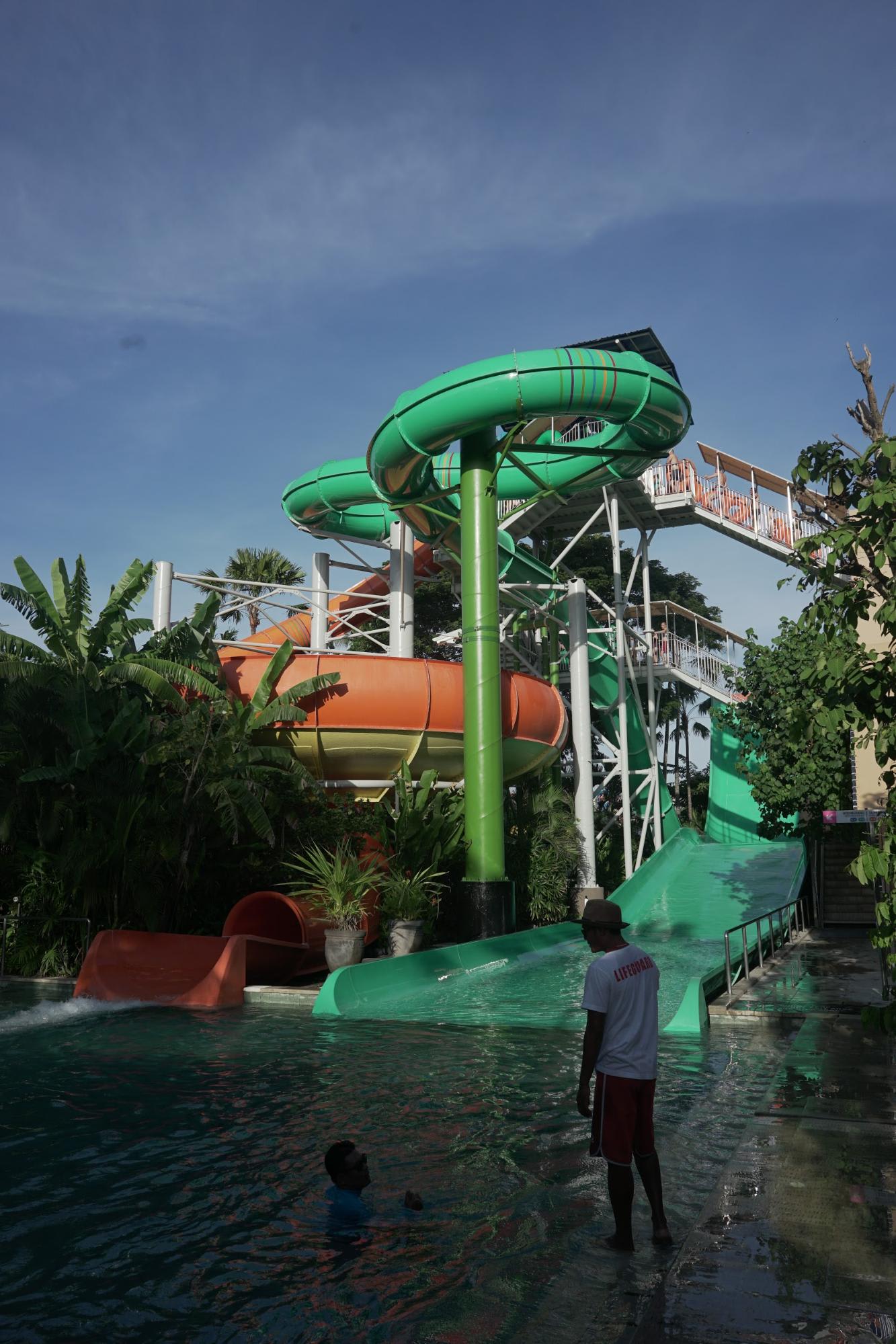 Waterbom Bali is helmed as Asia's number 1 waterpark, with a variety of rides for thrill seekers and scaredy cats alike. Located in the heart of Kuta Beach, this park is convenient to get to and family friendly!
Some slides you can't miss include:
The Climax : a trapdoor type slide that drops you five floors down in just 7 seconds!
The Constrictor : 250 metre long slide with sharp 90 degree turns
Boomerang: With a 20 metre drop that sweeps you back up at speeds of up to 70km/hr!
Pre-book your Waterbom Bali tickets to enjoy open dated entry and to skip the lines!
Check out our guide to Waterbom Bali for some insider tips!
1900-2100 Dinner at Barbacoa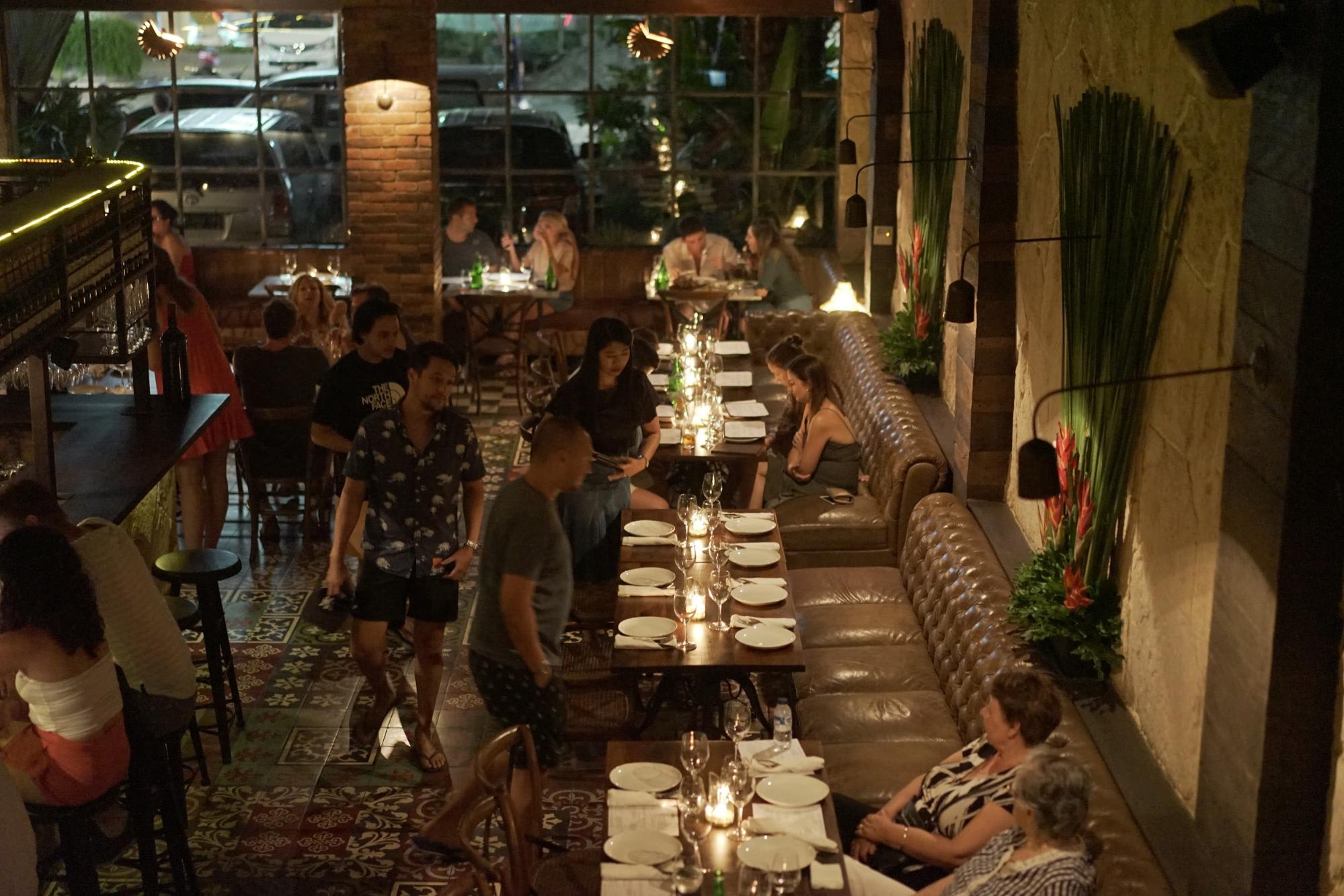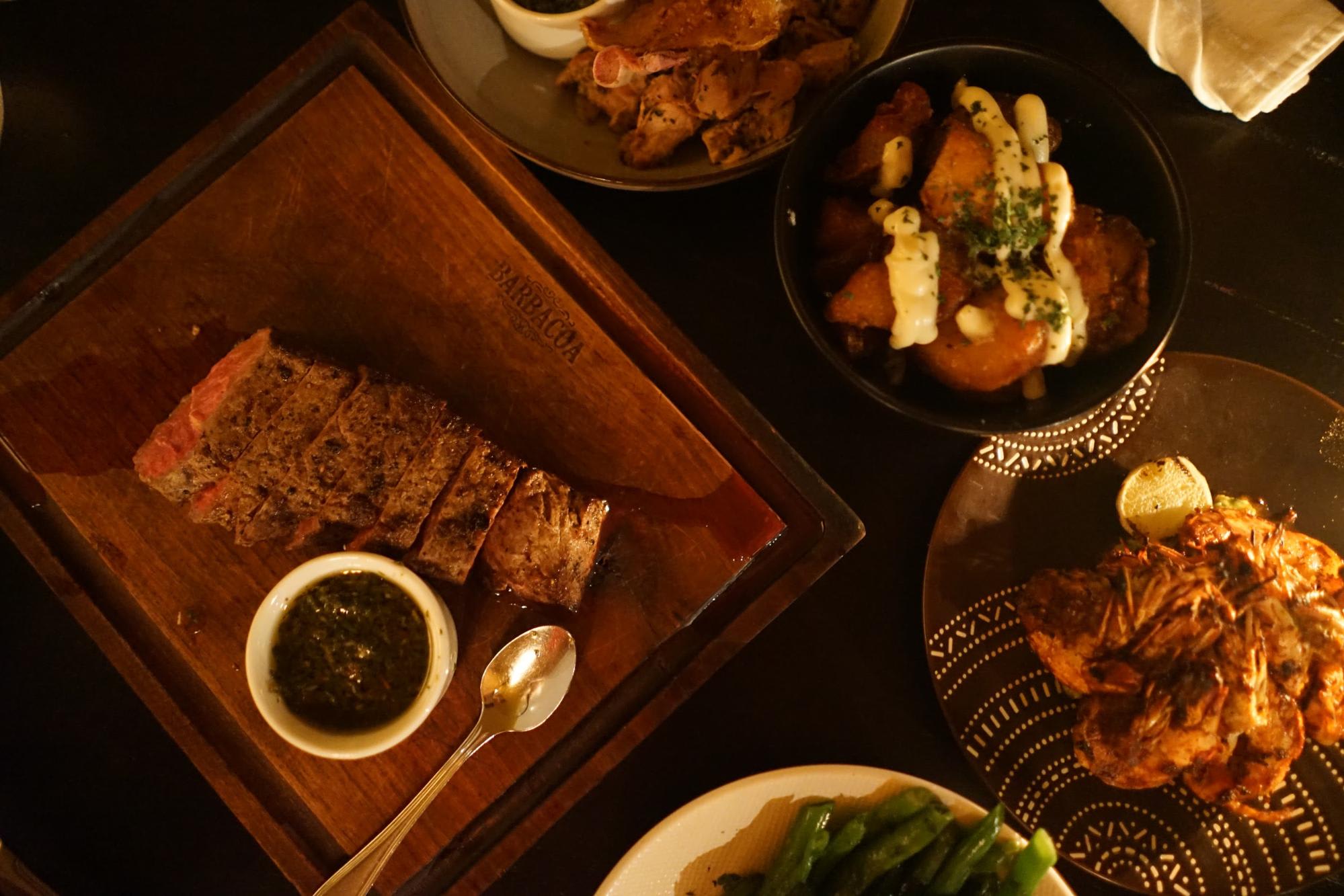 Barbacoa is one of the most popular eateries in Bali for 2 reasons – the good food and the amazing interior. You can expect juicy wood fire barbecue meats, huge rustic plates like tacos with Latin American influence perfect for sharing with the gang. The restaurant is housed in a large warehouse space with high ceilings, recycled wood, mosaic tiled floors and beautiful leather furniture.
Day 3 Nusa Penida
0630 – 1700 Explore Western Nusa Penida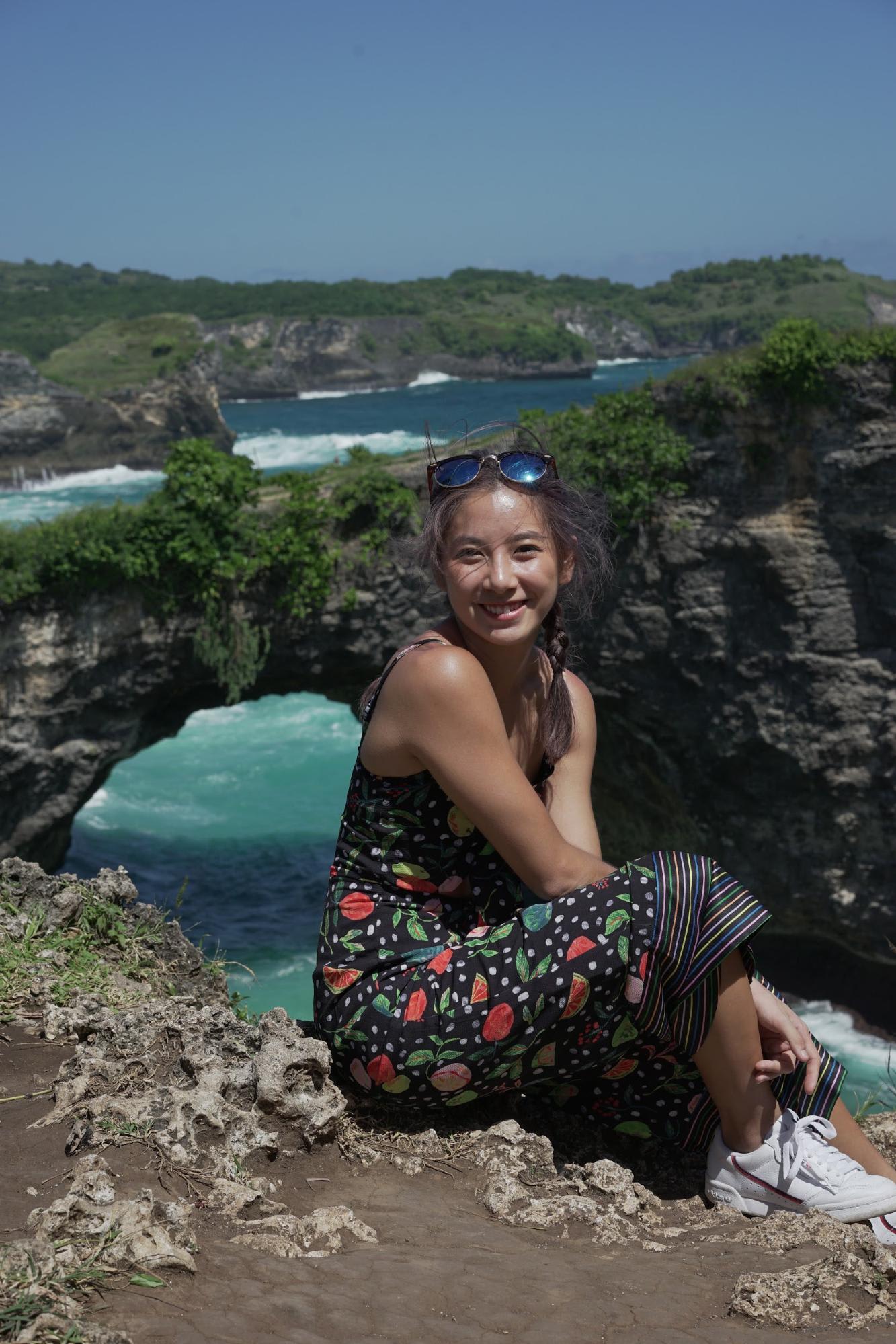 Nusa Penida is one of Bali's best kept secrets! Home to emerald pools, stunning rock formations and clear blue waters with plenty of marine life, the island is the perfect getaway!
Some highlights of the island include:
The beautiful cliffs along Kelingking Beach
Crystal clear waters to snorkel in at Crystal Bay
Amazing rock formations at Broken Beach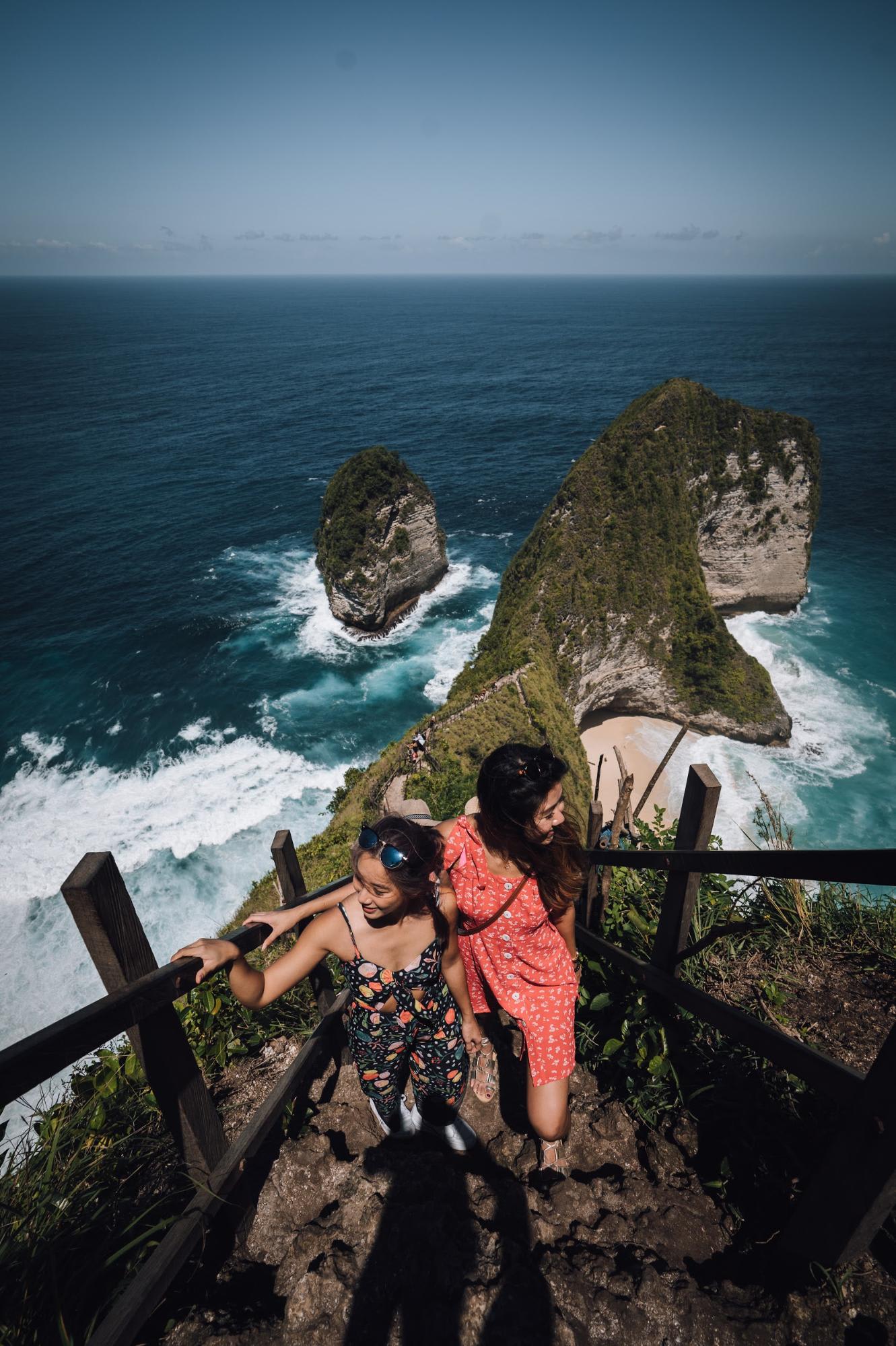 Located off the shores of Bali, you will need to take a boat there. Pre-book your West Nusa Penida day tour on Klook and it includes not just the round trip boat ride, it also includes a driver to take you around the island. Trust us, you would not want to navigate the winding unpaved roads on your own.
Check out some things to look forward to when you spend a day in Nusa Penida!
1900-2100: Dinner at Radja Seafood Cafe Jimbaran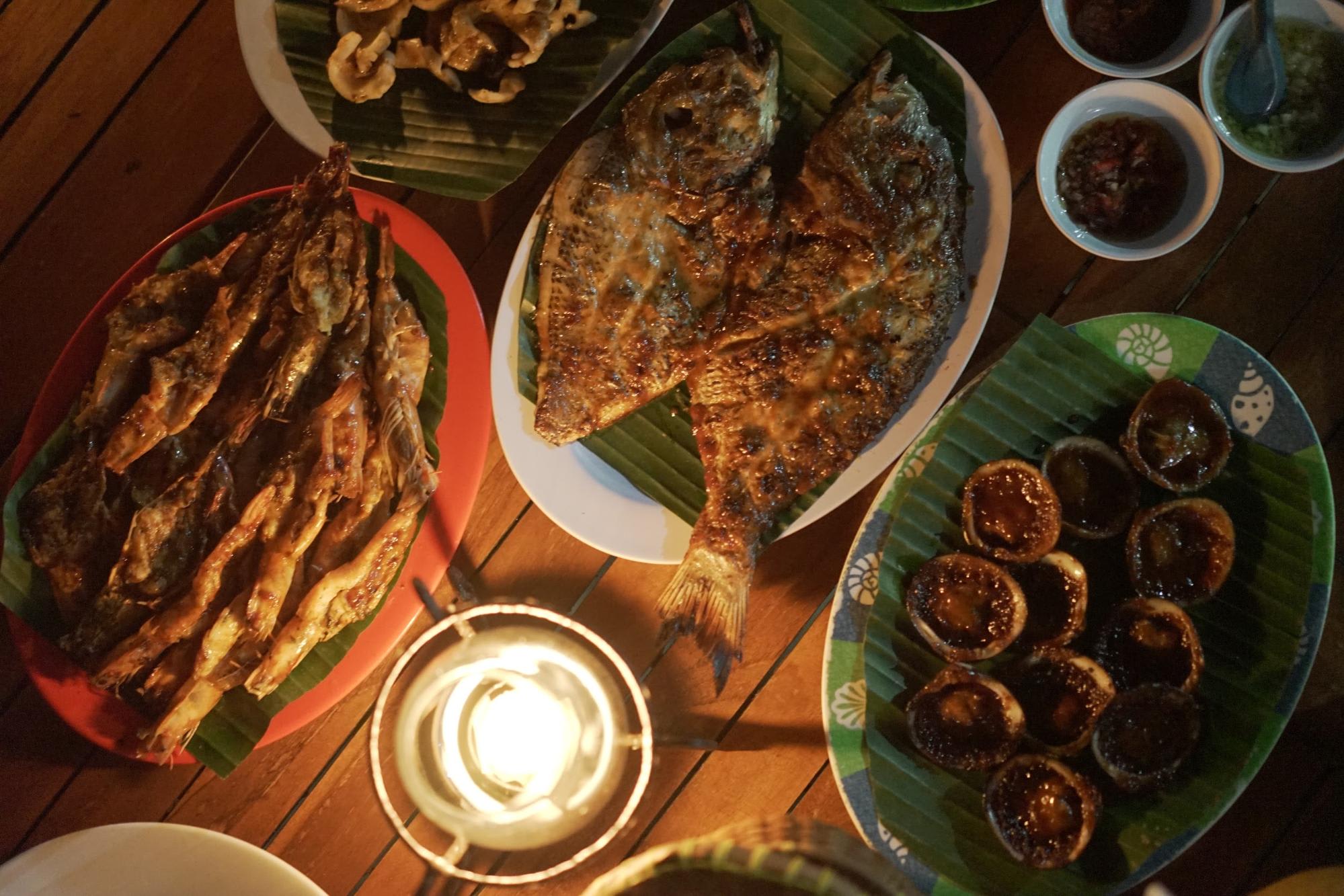 After a long day out and about, feast on some of the freshest seafood from Rajda Seafood Cafe in Jimbaran! With front row seats to the beach and delicious barbecue seafood, this is the perfect way to spend your last night in Bali.
Day 4 Mrs Sippy Beach Club
1000-1300: Relax at Mrs Sippy Beach Club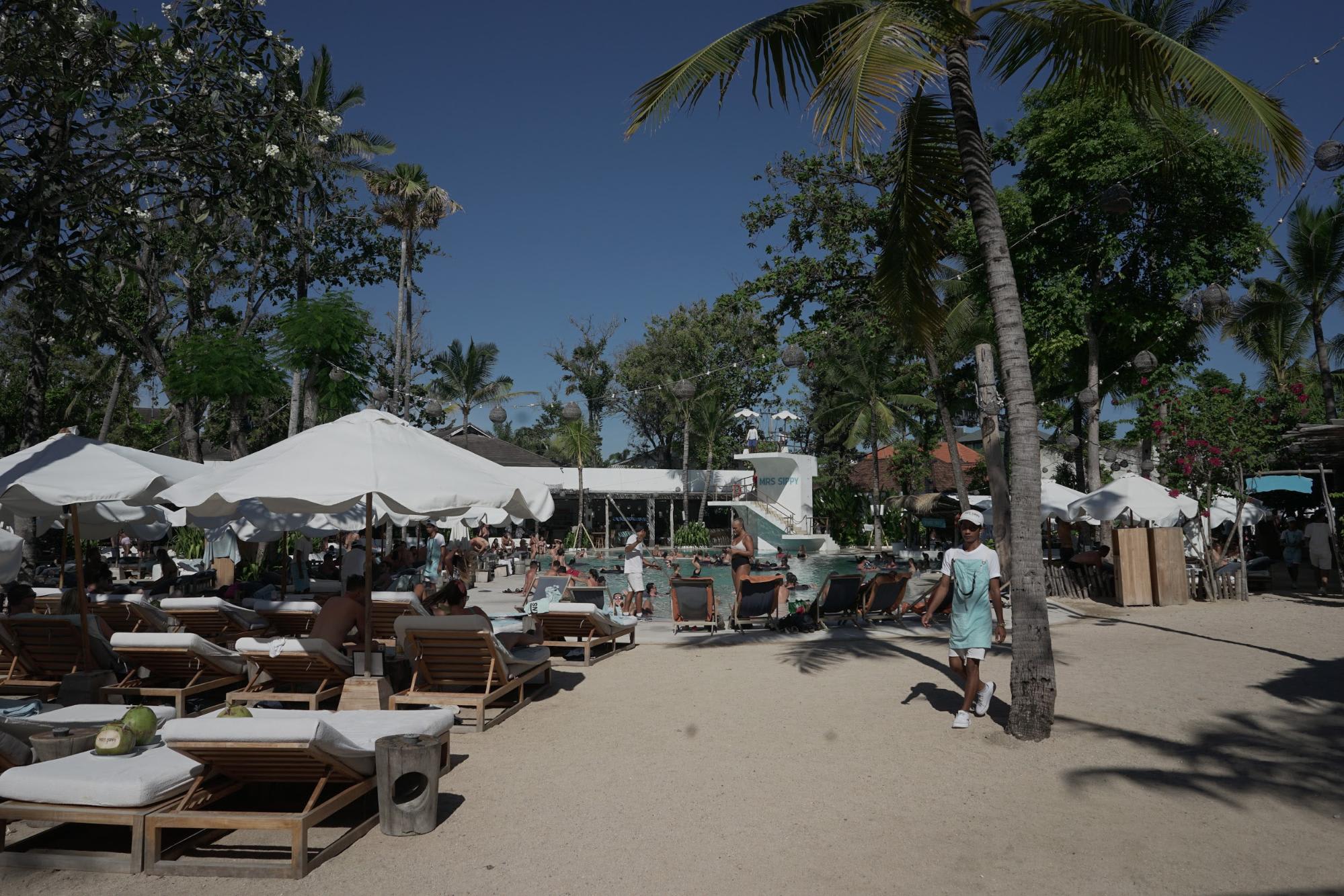 Mrs Sippy Beach Club is home to the largest saltwater pool in Bali, a diving platform and sunbeds galore for you to get the perfect tan. Order a cocktail and a couple of tapas and enjoy the live DJ spinning out the hottest tunes and make the best out of your last day in Bali.
Head to the airport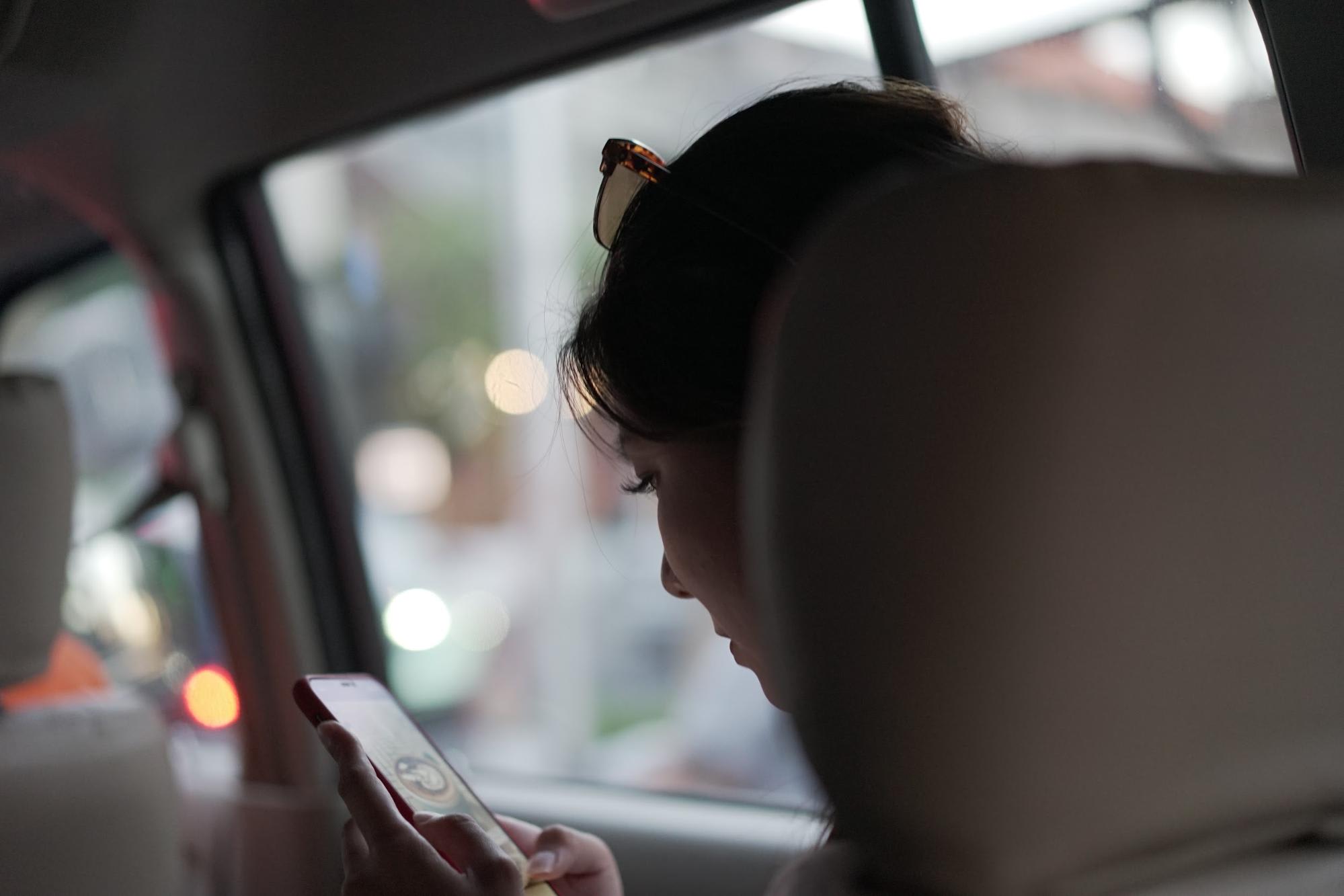 Finally, end off your trip with a comfortable ride to the airport with the Klook airport transfer! Let the driver navigate the roads and whisk you off safely and in time for your flight.
Looking for more things to explore in Bali?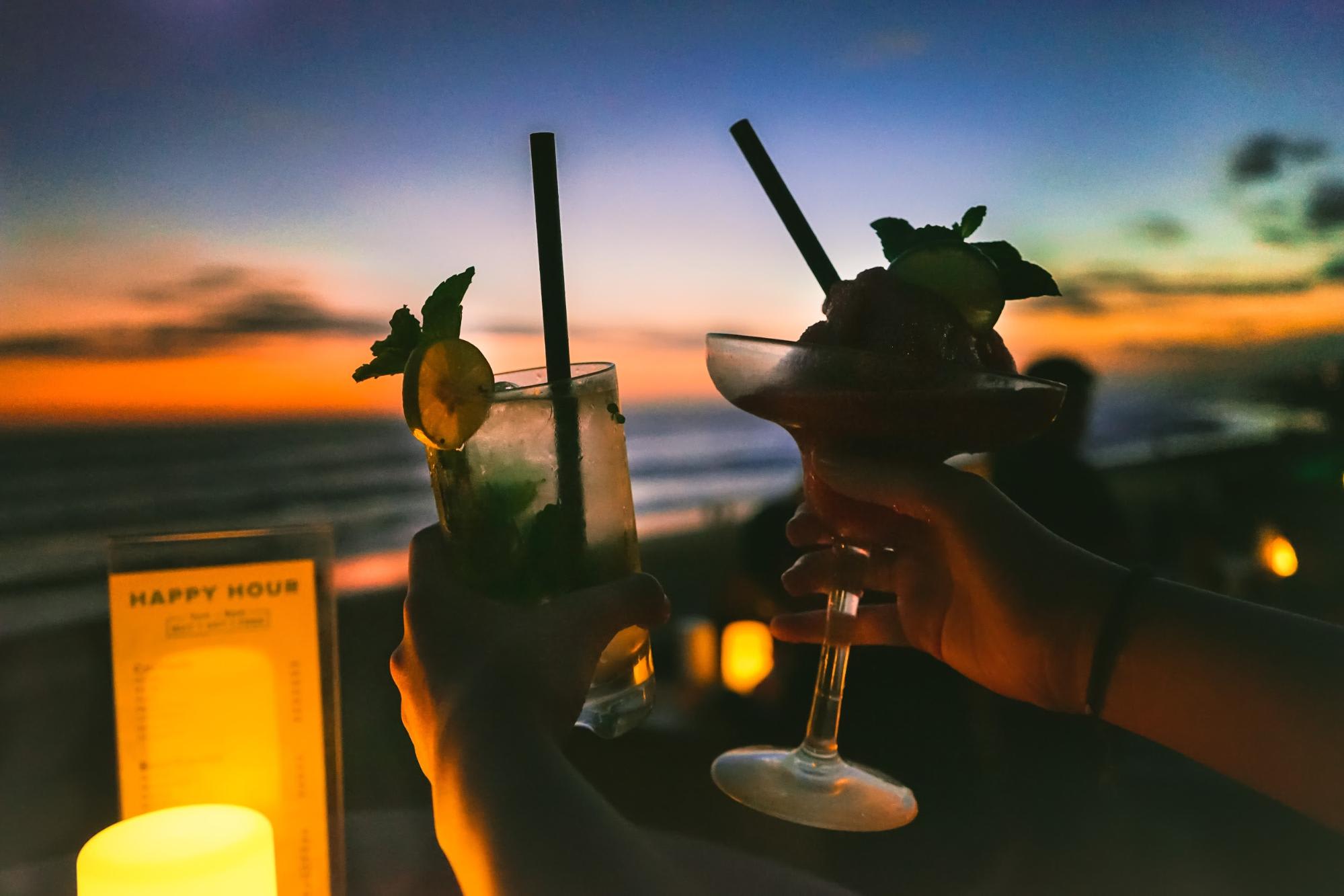 Check out more activities in Bali
Where to stay: