The Farm at Cape Kidnappers, a taste of rustic New Zealand luxury
Imagine pastureland, about 2,400 hectares of it overlooking Hawke's Bay, on the east coast of New Zealand's North Island. See plenty of sheep, an 18-hole golf course, a lodge, 22 suites and a four-bedroom Owner's Cottage.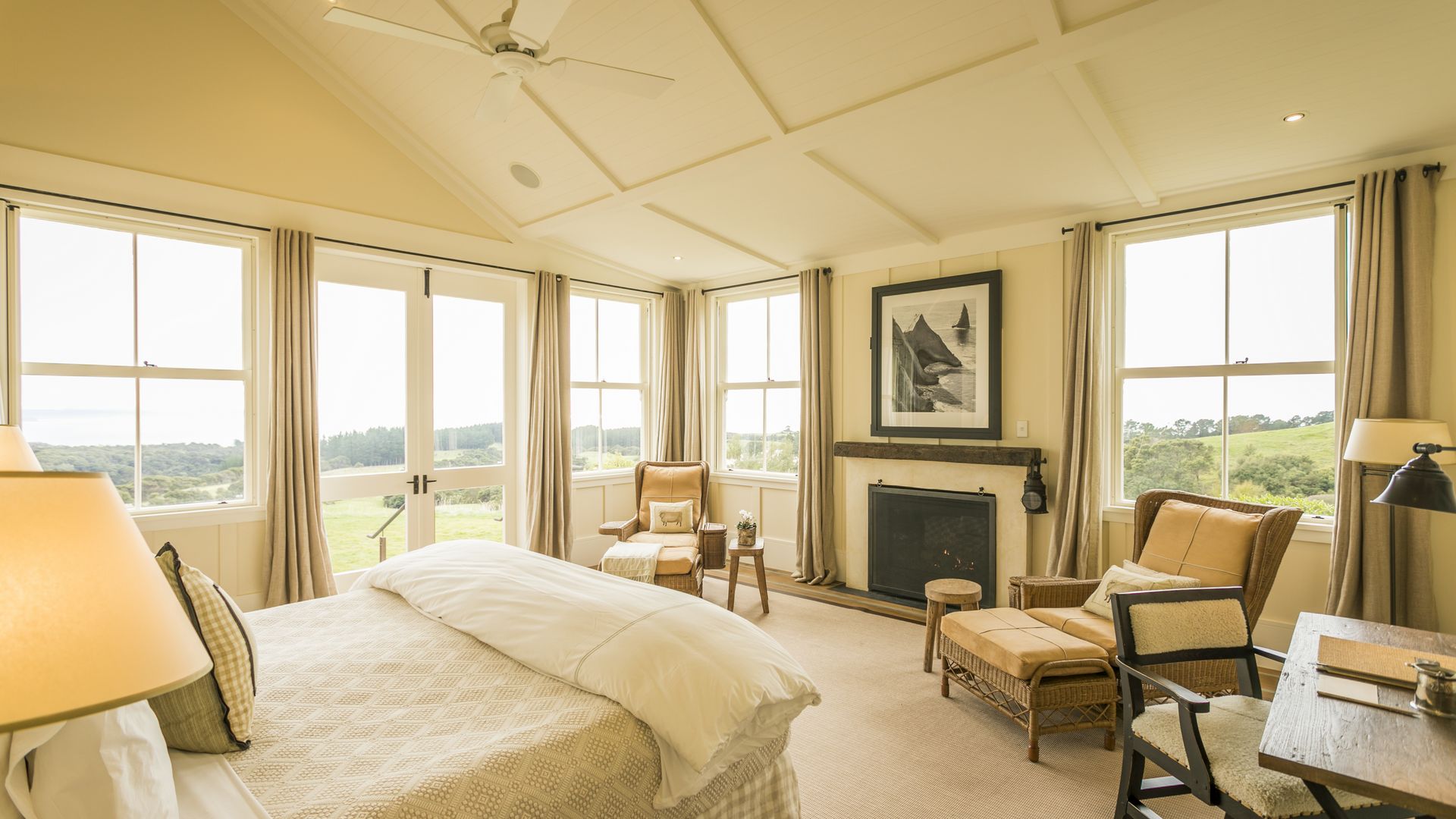 Master Bedroom
The Farm at Cape Kidnappers is about a third of the size of Hong Kong Island – and to give you an idea of how vast the property is, the drive from the front gate to the lodge is 6.5km. Not only is all this yours to explore, you're also encouraged to do so with the aid of a walking map, provided in each room. Suggested walks take anything up to three hours and guarantee plenty of fresh air – there's no checking a government app to see whether it's safe to be outdoors, here! – and wonderful views over the Pacific Ocean.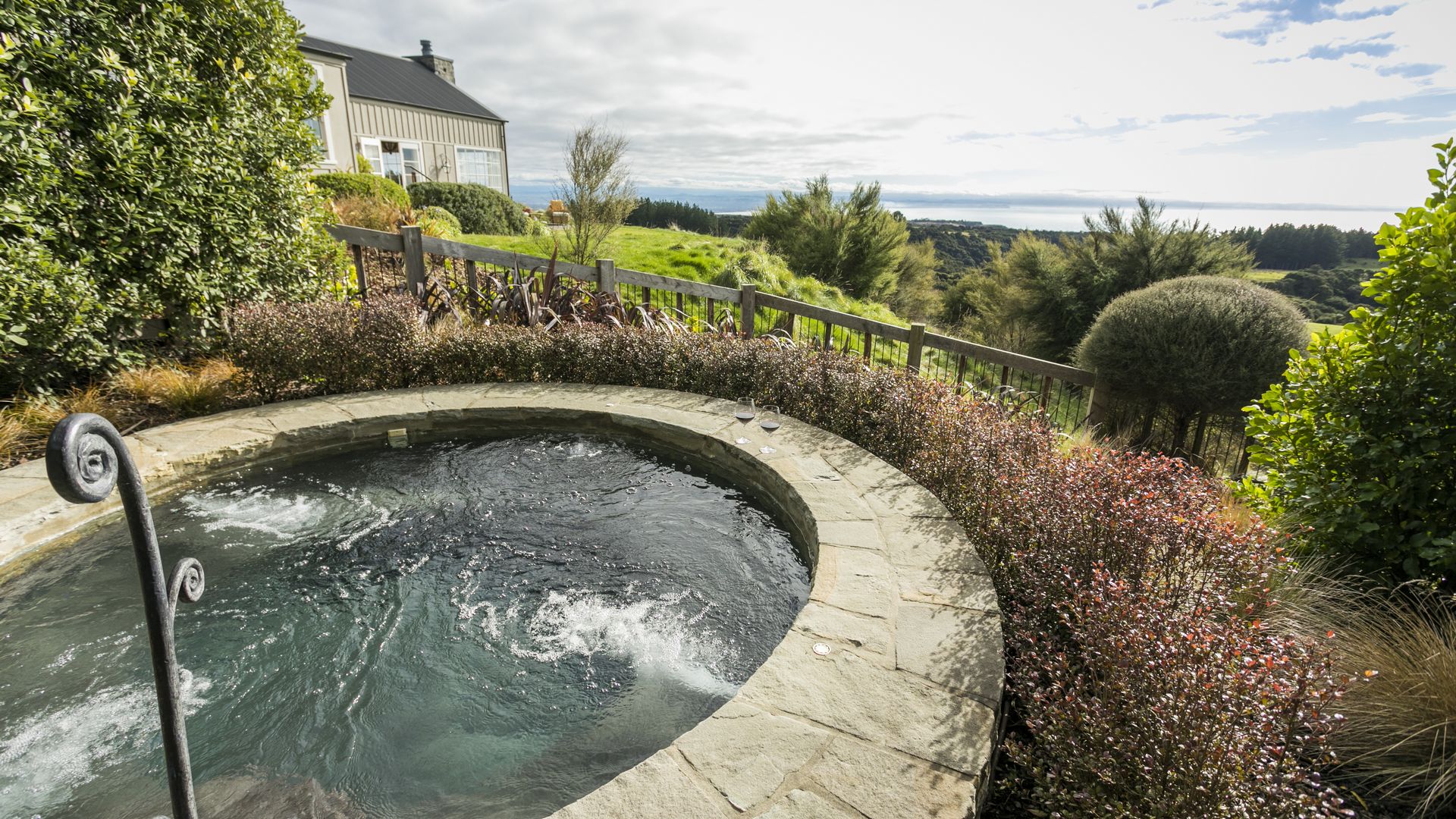 Jacuzzi
Cape Kidnappers was named by British explorer James Cook in 1769 after Maori tried to 'kidnap' his ship hand (the tribe believed from a distance the boy had been taken from them), is a 6,000-hectare peninsula exclusively owned by hedge fund billionaire Julian Robertson (albeit the very tip, which is held by the Department of Conservation). The entire property receives magnificent views of the cape and Pacific Ocean beyond.
If golf is not your "cup of tee", ask the receptionists to lend you a mountain bike or book you a quad bike "safari". And once you've seen the sheep, horses and the few cows that live on the farm, take a hike to the colony of gannets that call Cape Kidnappers home, or book the Kiwi Discovery Walk: a guided excursion to see one or two of the rare national birds that live on the property. At the bottom of the driveway is Wool World, where you can watch sheep being sheared and learn all about the industry. Muscles stretched by all that exercise can be soothed at The Farm's spa or in the heated infinity pool.

The Spa
Clustered around the main lodge, the buildings were constructed to suggest a working farm – exteriors resemble those of shearing sheds and interiors feature, for example, large wooden sliding doors between bedrooms and bathrooms. The suites are plush, spacious and make the most of 180-degree views. Everything except for the spirits and champagne in the minibar can be consumed without charge: a nice touch.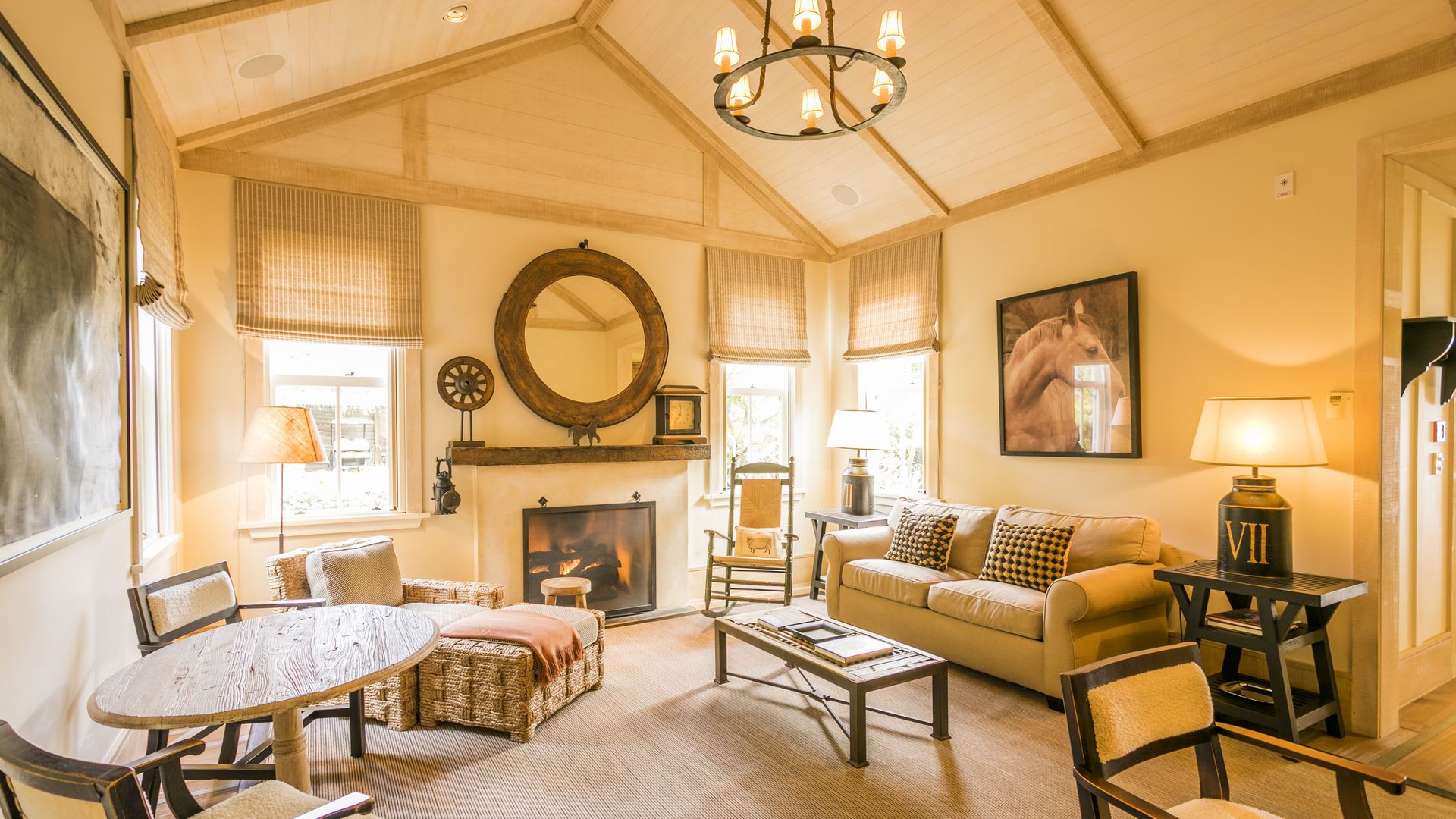 Master Wing Study
The lodge is where you eat or put one's well-shod feet up in front of a roaring fire. A relaxed hush envelops the lounge areas, a library, a wine cellar complete with tasting room and a gymnasium, but plenty of staff are on hand should you need a glass to be refreshed.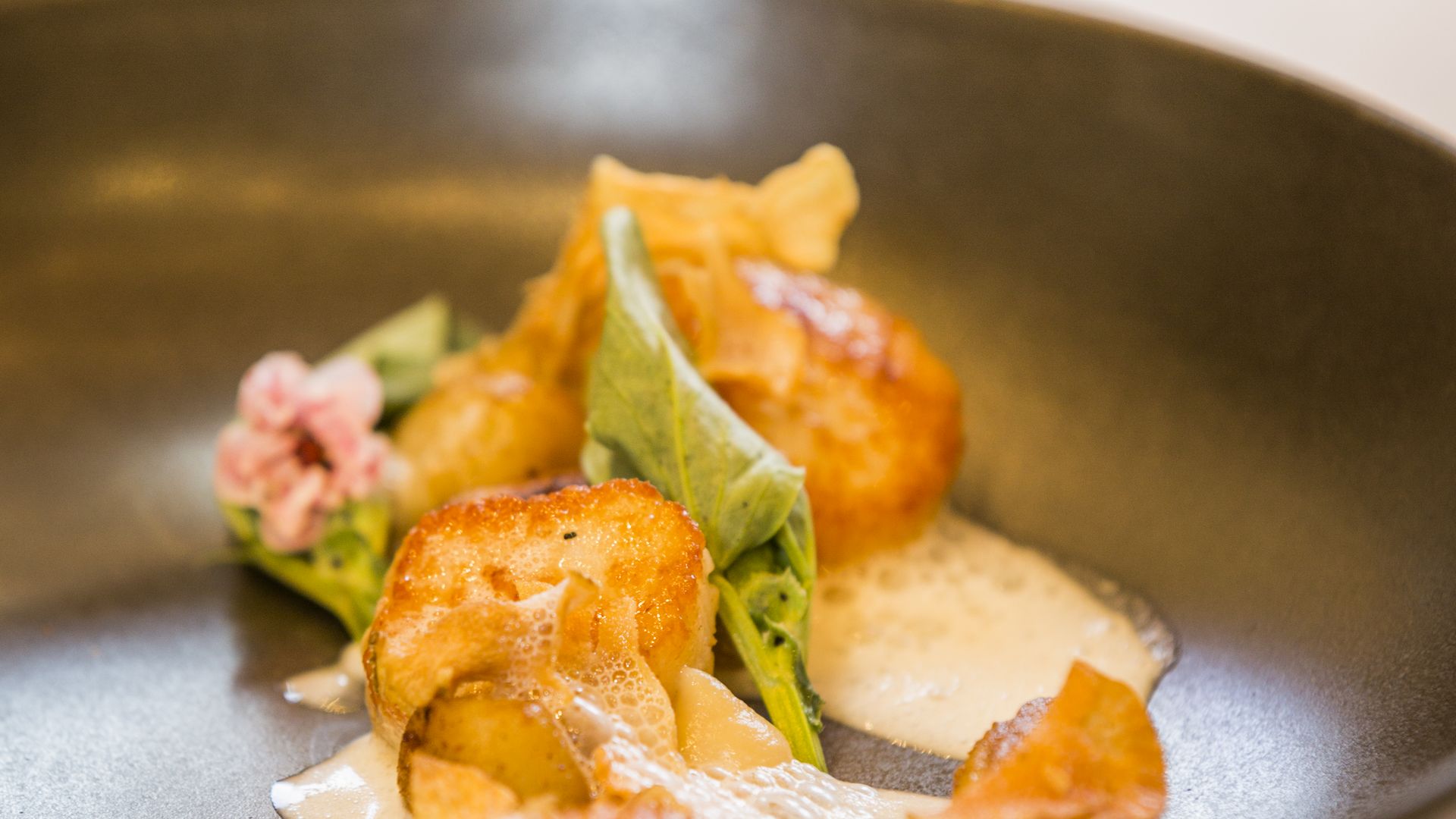 Kiwi cuisine by Head Chef James Honore
The (at least) seven-strong kitchen team likes to experiment, and no two dinner menus are the same, although it's safe to assume beef and lamb will feature. Ingredients are sourced as locally as possible, and those that have come straight from The Farm's extensive vegetable garden are highlighted on the menu cards. Cereals, biscuits, breads, jams, pastries and ice creams are all made on site. Jackets are required for dinner but if you'd prefer to eschew the formality of the lodge's dining room (above) during the day, a range of picnics can be made up and spots in which to polish them off suggested. Private dining in the library, snug or wine cellar are other options. Visiting golfers often enliven lunch (an overheard conversation when we visited concerned the "much improved" guest accommodation at Hong Kong's Fanling clubhouse).
Located a 30-minute drive from Napier, the driveway is a private road snaking four miles (7 km) through winding gravel roads. Guests may choose to travel by helicopter to the landing pad.
– Mark Footer
The Farm at Cape Kidnappers is a Top 5 Best Hotels in the World as awarded by Travel+Leisure magazine in their recent 2019 awards
For more info and travel options see their website