A new wave of peaceful, boho blow-ins is adding a modern tale.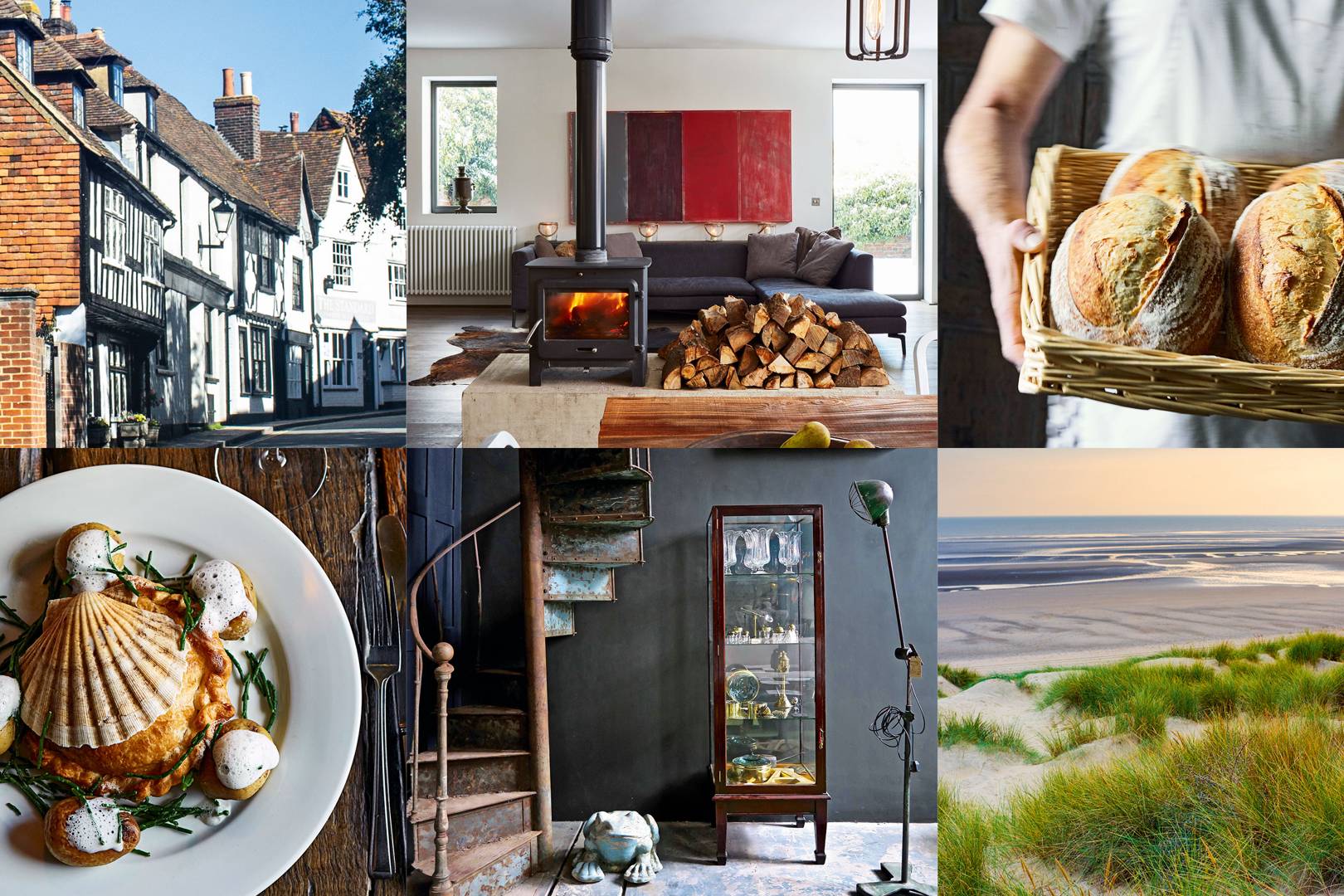 On the face of it, Rye is Hovis-advert Norman England, an old town set on a sandstone outcrop like a Tuscan citadel, close enough to the winding waterways of the harbour and dunes of Camber Sands that the briny air is often filled with seagull shrieks. The 20th-century poet Patric Dickinson described Rye as a 'beautifully jewelled brooch worn at South England's throat'. He wasn't the only one inspired by the place: JMW Turner feverishly sketched it from the bird-speckled wetlands that run beside River Rother down to the sea, while Henry James escaped London's literary scene to live and write at the stately Lamb House, where George I also sought refuge when his ship ran aground in 1726.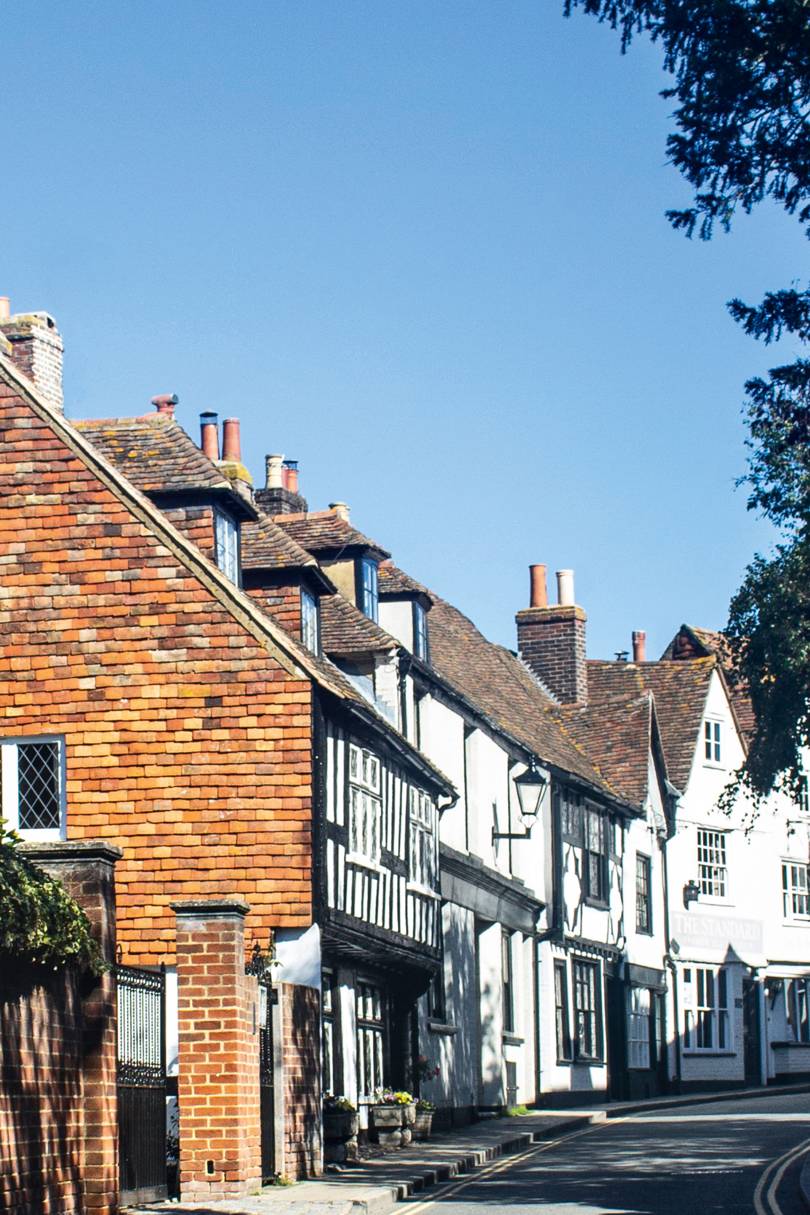 A string of medieval houses
JAN BALDWIN / NARRATIVES
With all of this historical baggage, and a huge concentration of Grade II-listed houses, the town's danger has always been that it might ossify into a quaint ghost of itself. Down the road in Hastings, there's plenty of jaunty seaside Victoriana to retro-gentrify; but no one's messing with Rye's higgledy-piggledy Mermaid Street, a regular on lists of Britain's prettiest strips. There's only so much one can do to the timber-framed Mermaid Inn, which dates back to the 1150s and is said to be haunted by a gang of gun-toting, 18th-century smugglers, who built a secret passageway to the similarly ancient Old Bell tavern. When the Mermaid's owner Judith Blincow discovered a quote from Love's Labour's Lost on a wall beneath layers of paint and nicotine, it appeared to be the Bard's own version of 'Shakespeare woz 'ere' from 1597.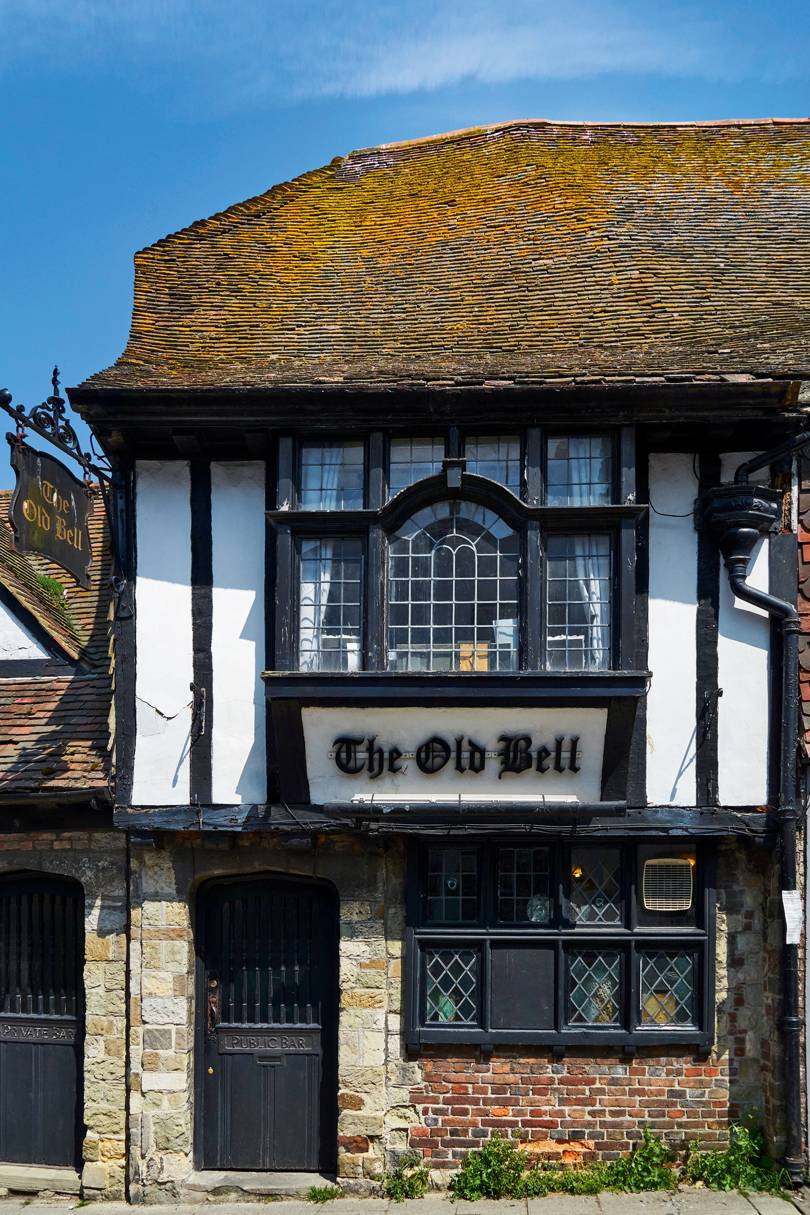 Old Bell inn
JAN BALDWIN / NARRATIVES
Yet Rye feels spurred on, rather than weighed down, by all its heritage, with Toby jugs and tea rooms offset by smart places to stay, eat and buy things to decorate the most modishly curated lofts. A wave of newcomers, many self-declared DFLs (down-from-Londoners), have followed Hackney creatives Katie and Alex Clarke, who reinvigorated tired coaching inn The George more than a decade ago. 'Rye has always been a gem, but there's a real buzz about it right now,' says silver-quiffed interior designer Alex MacArthur, who took over a 14th-century monastery and turned it into a temple of statement furniture. She's one of many breathing life into ancient spaces. Medieval needn't mean twee or chintzy; like the stiff westerlies that draw kitesurfers to Camber Sands, it can be bracingly fresh.
WHERE TO STAY IN RYE
The George in Rye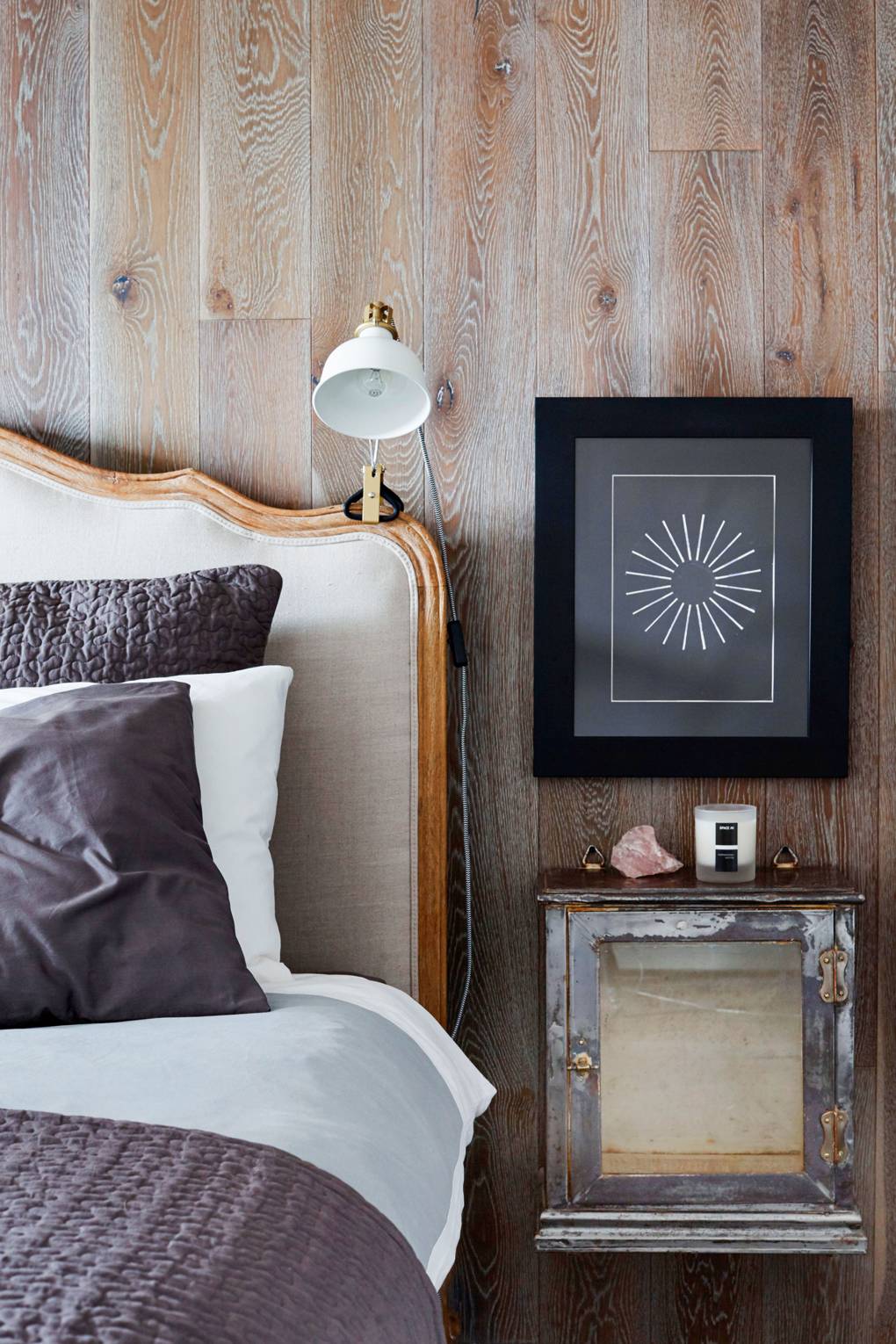 Set designer Katie Clarke and her husband Alex broke the mould in 2006, when they transformed The George in Rye from a place of swirly carpets and tinkling teacups to one of airy, Farrow-and-Balled Georgian modernism. George Clooney stayed in room 32 in 2013 while on location for The Monuments Men; earlier this year, Helena Bonham Carter preferred room eight when filming The Crown. At the restaurant, the menu is classic locavore, heavy on Romney Marsh lamb and Rye Bay scallops that are so good they warrant their own annual festival. And the charming manager lets guests take their G&Ts with black pepper to bed.
The Mint in Rye
With three-bedroom holiday rental The Mint in Rye, designers Barrie and Jo Stewart proved that Tudor can be fun rather than fusty. The couple's three-year restoration of the 15th-century building involved hand-stripping the beams and replastering the original laths in the bathroom with traditional materials such as goat and horse hair. A knee-high smuggler's door is exposed in the attic, while a marotte wig stand and vintage textiles nod to its past as a wig maker's and linen wright's studio. There are more surprising touches, too: a hallway table whose surface curves like a meniscus; a cluster of Peruvian milagro folk charms.
Dom Stay and Live St John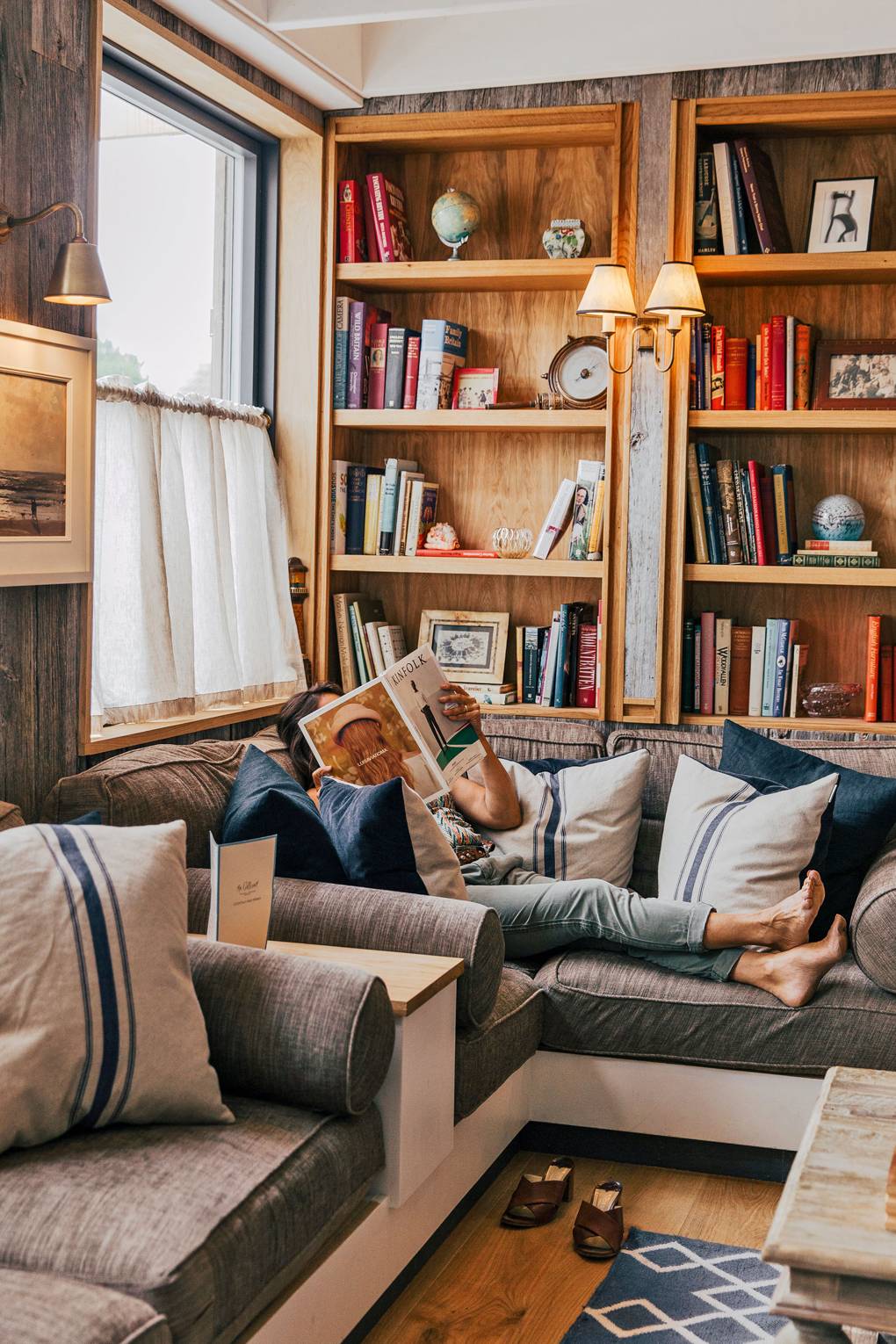 JAN BALDWIN / NARRATIVES
Round the corner, Dom Stay and Live St John is more conventionally modern, converted from a Fifties St John Ambulance station into an airy, bare-brick four-bedroom house.
WHERE TO STAY OUT OF TOWN
The Gallivant
Rye's surroundings are also blessed with cool stays. Inspired by Californian road trips, smoothie entrepreneur Harry Cragoe created The Gallivant, a single-storey motel peeping over Camber Sands. Design is elemental – driftwood, marble, patinated copper – and there are framed vintage swimsuits on the walls. Expect to be packed off to the beach with flip-flops, towels and a bottle of British bubbles.
Tillingham
Tillingham, a working farm and biodynamic vineyard in Peasmarsh village, recently added a smart guesthouse, designed by Crane of McCully and Crane, with graphic prints and angular Wassily chairs.
WHERE TO EAT IN RYE
Whitehouse Rye and Tatner's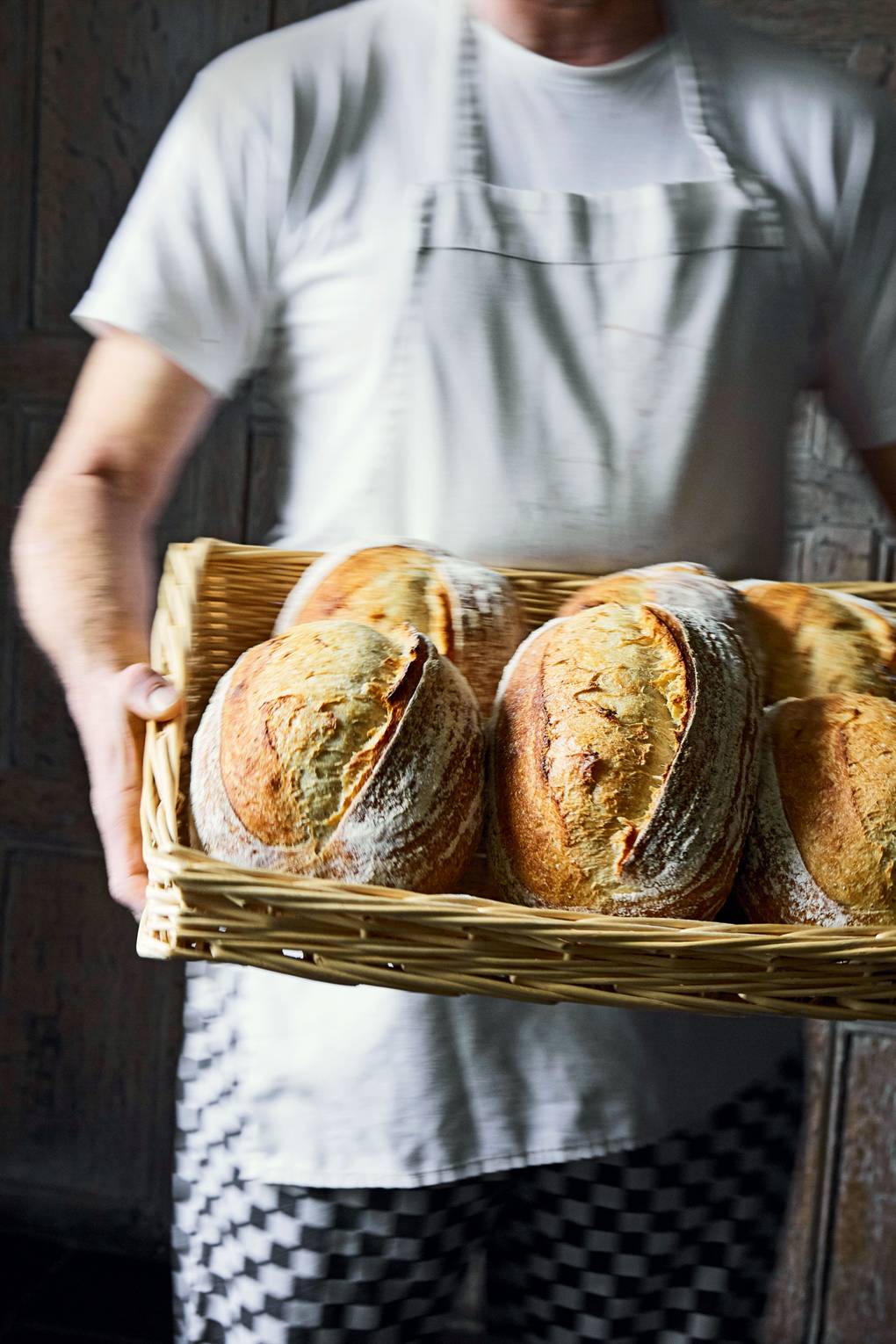 JAN BALDWIN / NARRATIVES
Whitehouse Rye is a bakery with rooms, and also the best brunch spot in town – the halloumi hash is an essential prelude to a blustery walk around the dunes. Wander for long enough and it's possible to justify slow-cooked beef brisket from Tatner's food truck, which rolls in at lunchtime, and a pale ale from local microbrewery Three Legs at the Tudor-beamed Standard Inn.
Marino's Fish Bar and Tuscan Rye
Three doors away, Neon Poyadjis serves harbour-fresh cod and chips at Marino's Fish Bar, his sarcasm as saucy as any sauce. At Tuscan Rye, chef Franco Bochicchio does osteria-style 'cucina povera', or food of the poor, with such charm that tables were booked up for the next three months at the time of my visit.