What to Eat at Waterbom in Kuta
While amusement parks might not really have the best rep when it comes to food, you'd be surprised to see what Waterbom in Kuta, Bali has to offer. Aside from bright coloured slides and vertical jump slides, perhaps not known to many is the great food you can eat at the famous Waterbom! If you enjoy food just as much as doing exhilarating rides- then you've come to the right place. Besides, we bet you'll be starving after all the heart-pumping rides and slides!
Fun fact: All food in Waterbom is 90% locally sourced- talk about having that authentic local dining experience!
1. Waterbom's famous Tacos
These soft-shell corn flour tacos are made from locally and organically-sourced ingredients- in fact, the corns used to make these tacos from scratch are sourced from a local family's farm nearby. If you're looking for a healthy option with flexible options- meat or veggies- the tacos are an easy choice. Bonus tip: they are made fresh daily and are packed with flavour!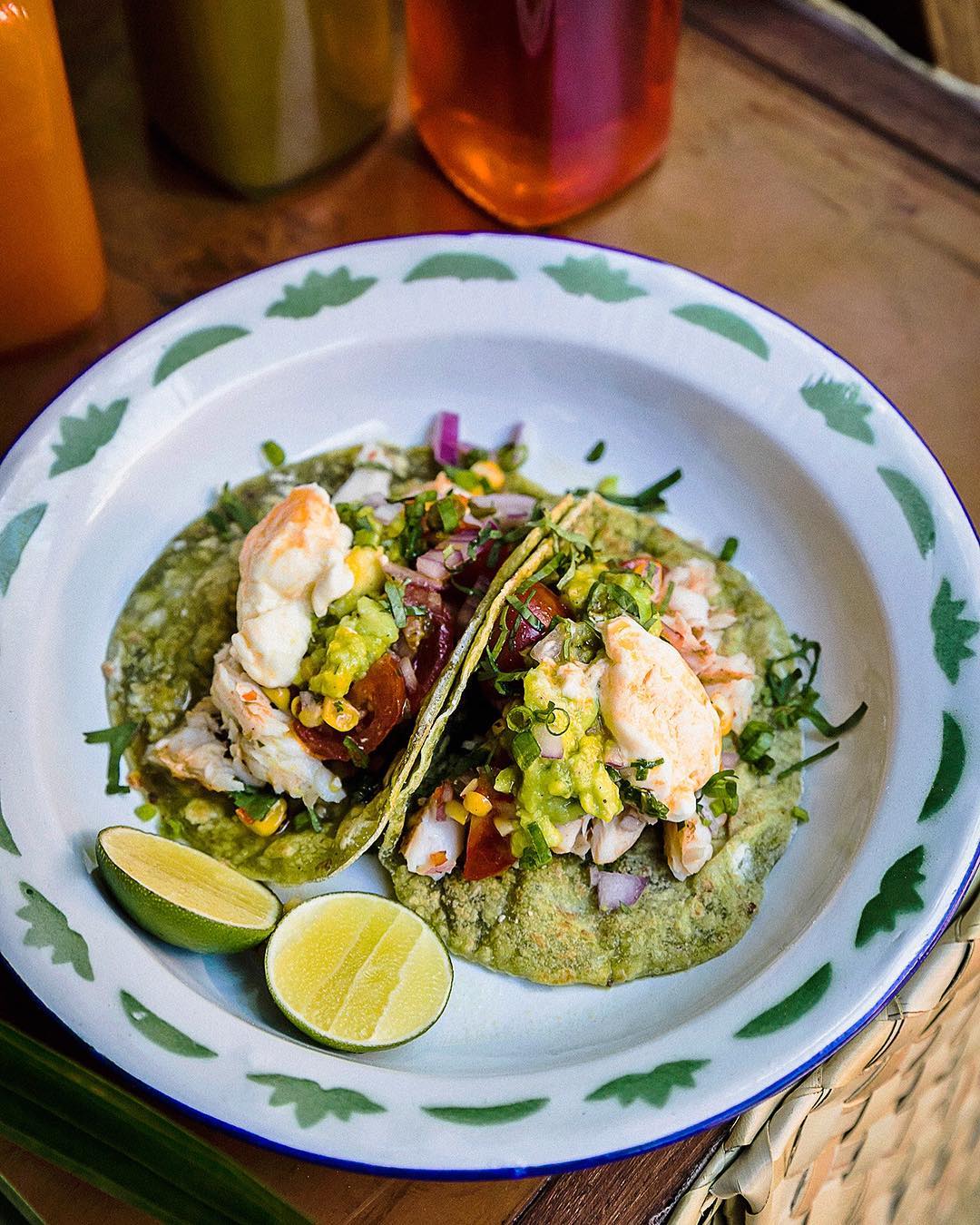 2. Kang Kiew Waan (Thaitalian)
If you're looking for a very filling meal but at the same time, a semi-healthy option, then this one's for you. The meal comes with a very generous serving of greasy (but delicious!) fried rice, topped with chicken that's grilled to perfection. Juicy, flavourful and well-balanced!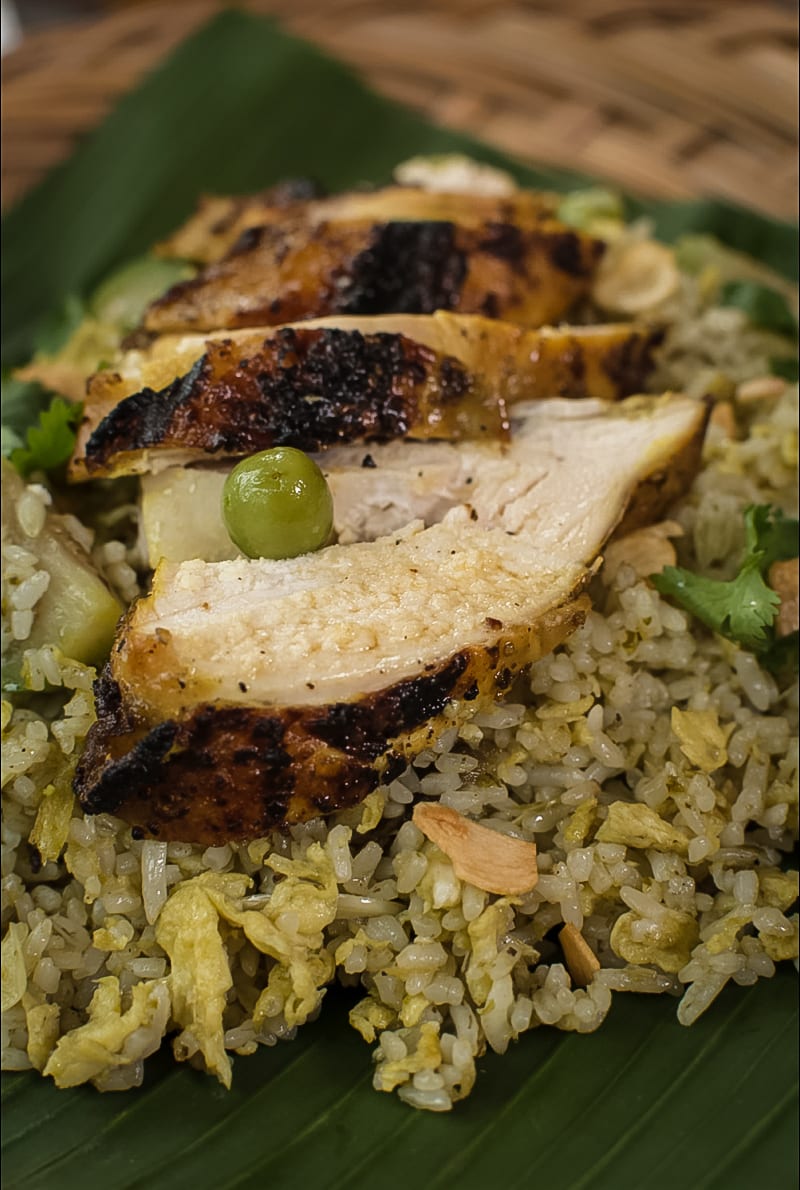 3. Bakmi Goreng (Food Court Wantillan)
Mi Goreng anyone? We all know the famous Mi Goreng instant noodles that everyone adores- but this dish takes that up a notch with freshly prepared noodles, smothered in sweet Indonesian soy sauce. Truly an Indonesian street food classic- I swear you'll be craving for another serving once you're done eating!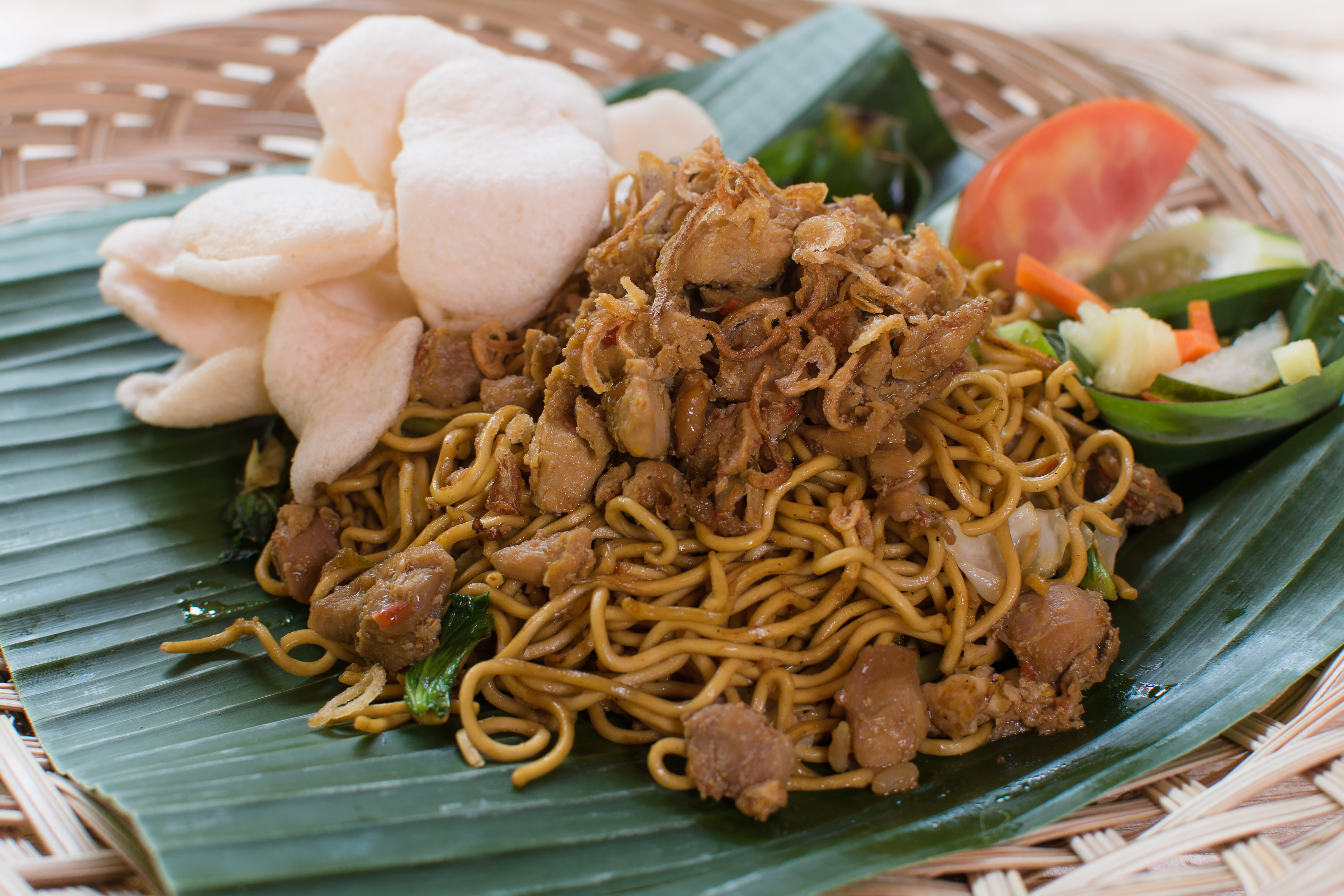 4. Short Ribs (The Shack)
How good does that look? Trust me, it's even better than it looks! These short ribs are cooked over open-flame over local hardwood, seasoned with  Mexican-inspired Jerk spices and served with mango coleslaw, pickled red onion, lime wedge and smoked salt.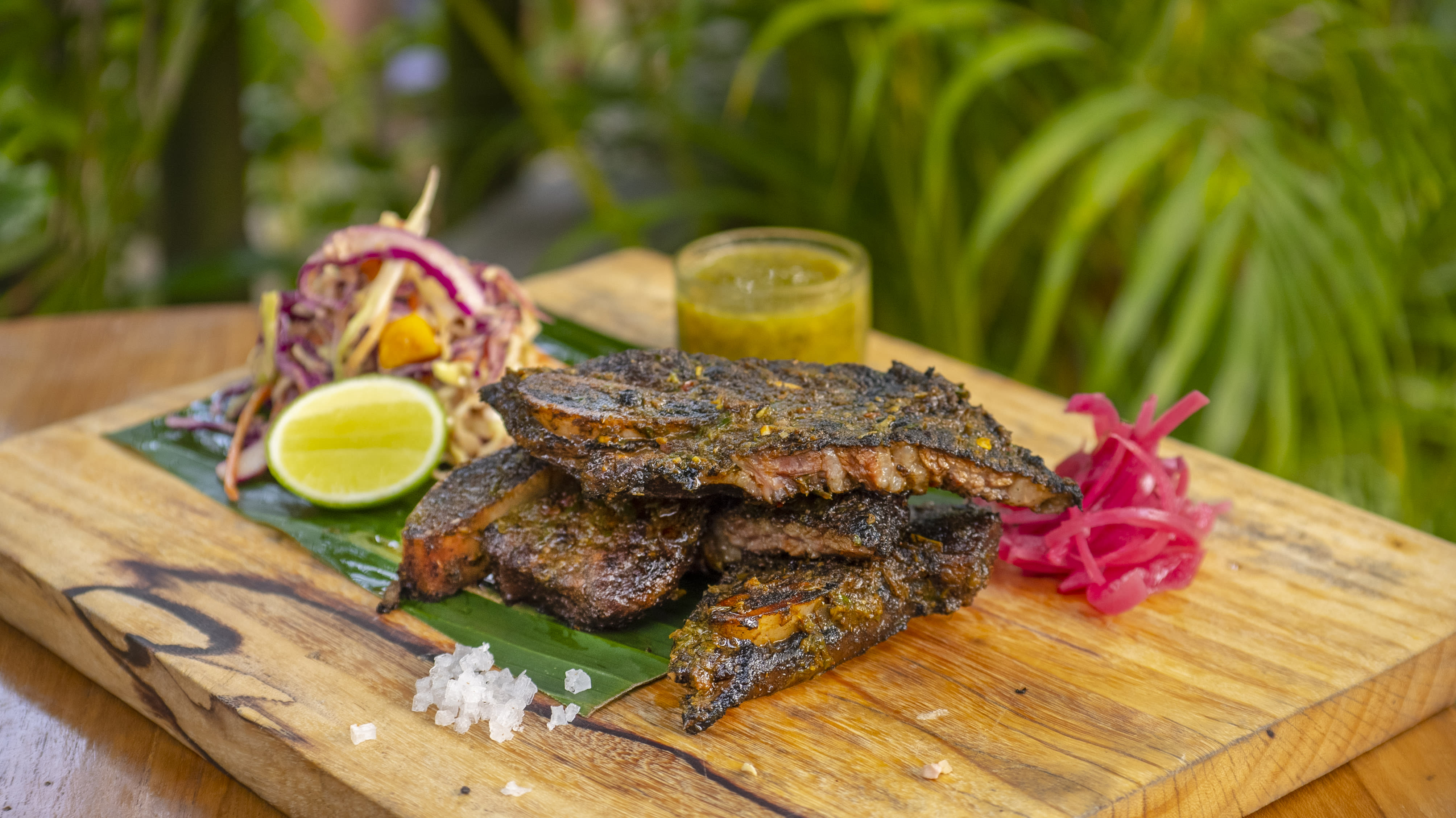 5. Bom Burger (The Shack)
Ah- this one's a winner! The Bom Burger is made of a Caribbean-spiced ground beef and pork chorizo patty that will delight and tickle your tastebuds. It's also packed with caramelized onions, charred pineapple salsa, special bom ketchup, cilantro aioli and fresh cilantro leaves. You can't leave Waterbom without having this one- it's definitely a crowd favourite.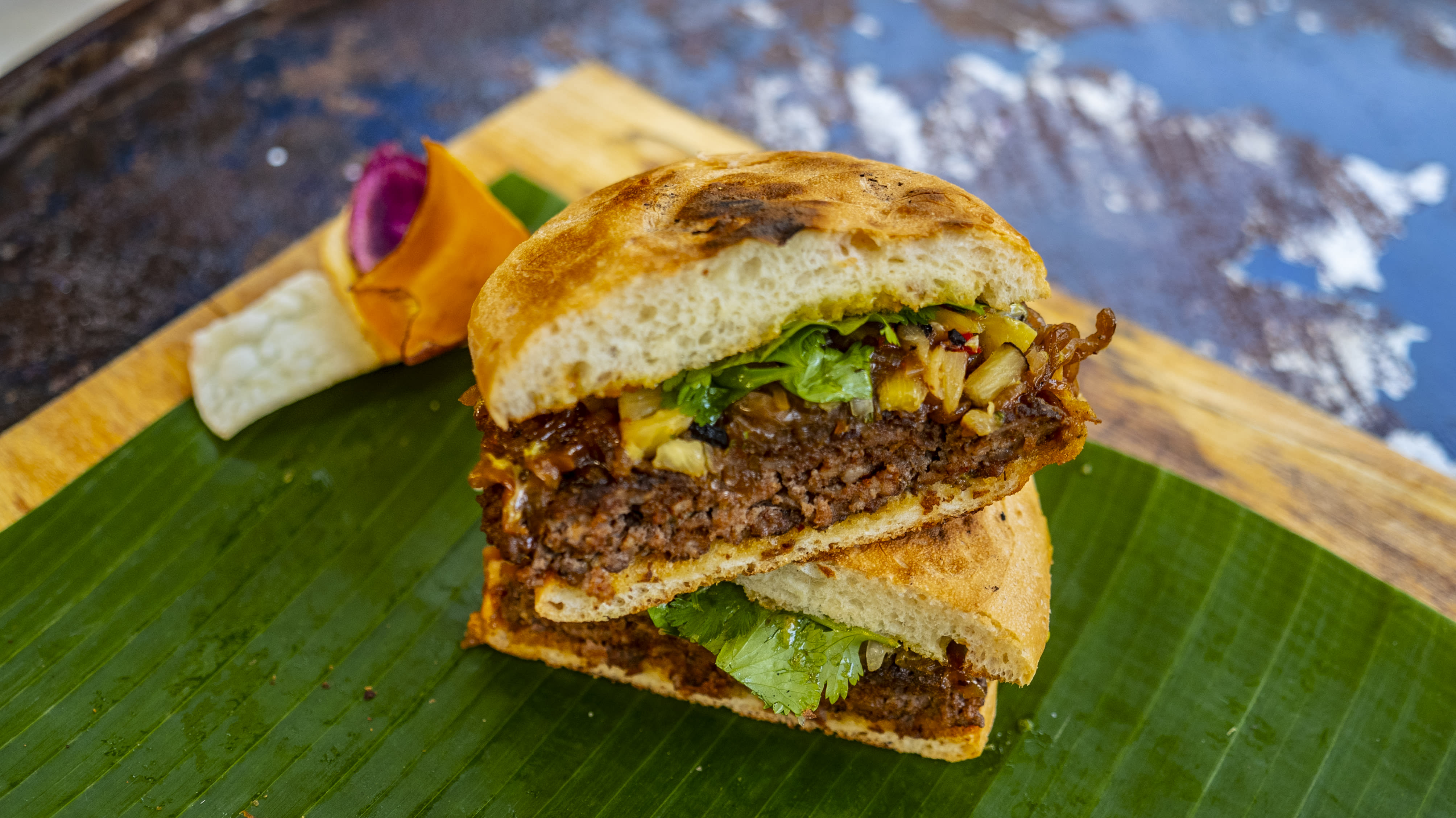 6. Asian Roast Beef Sandwich (Bali Banana Cafe)
If you're looking for something simpler with no frills, go for this classic Roast Beef sandwich. Don't be fooled though- it comes with an Asian Twist that's refreshing- goes really well with the tender roast beef.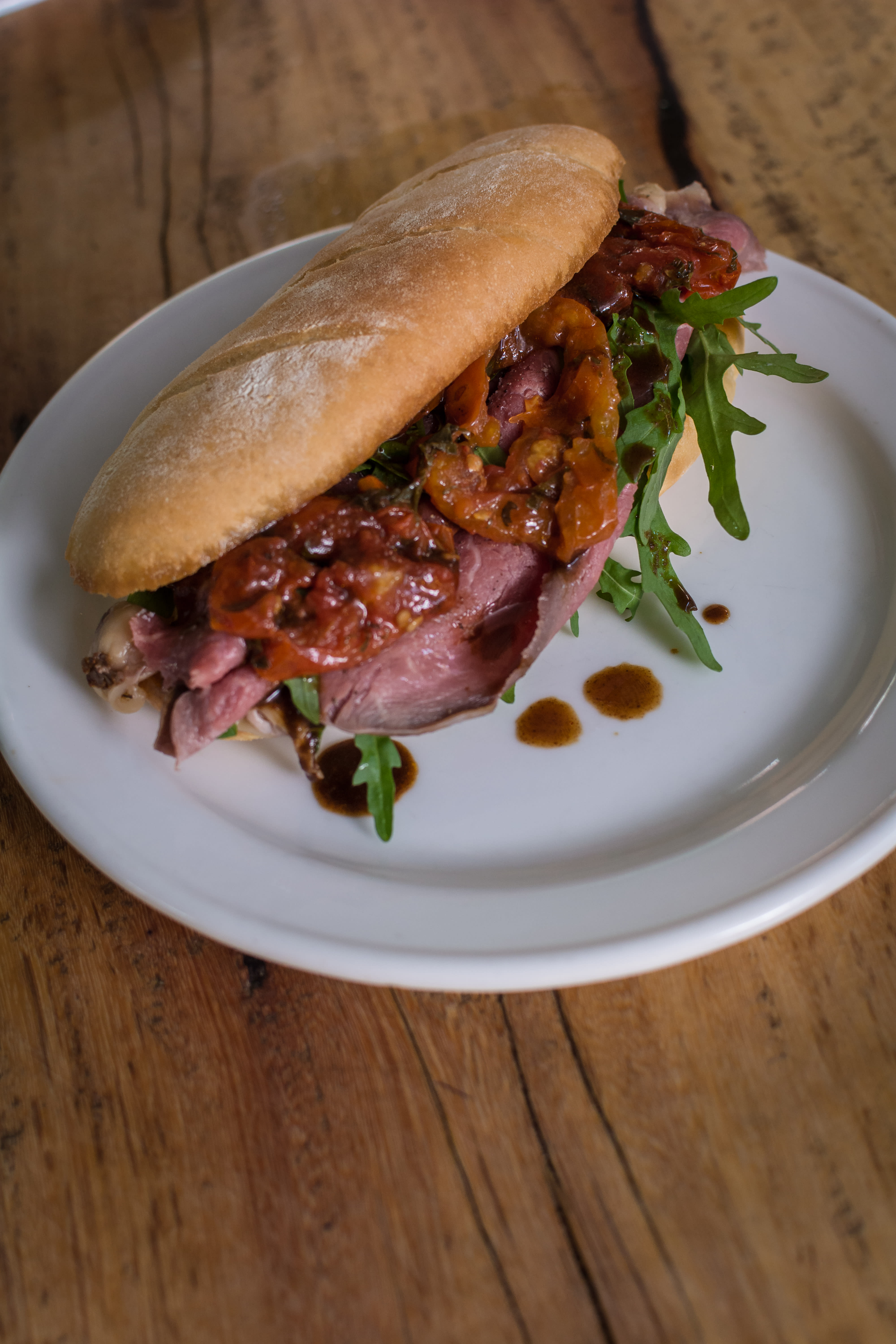 With all these great options at Waterbom, you'll never go hungry!
Pro tip: Waterbom is open from Monday to Sunday, from 9AM till 6PM but we highly recommend you go early and on weekdays as the lines get crazy! Skip the queues at the entrance and book your tickets here:
Where to stay in Kuta: