If there's anything better than a perfectly mixed cocktail or bone-dry glass of bubbly while watching the sunset on the beach, we really don't know what it is. Here are six of the very best places in all of Asia to toast the end of a fabulous day by the ocean.
BALI, INDONESIA
Sunset Beach Bar & Grill, InterContinental Bali Resort
Famed for its sand and freshly caught seafood, Jimbaran is one of the best places on Indonesia's most beloved isle to toast the end of the day. Champion mixologist Gratar Matthiasson pours expertly balanced drinks that draw inspiration from local Indonesian fruits and spices, as well as ingredients from his native Iceland.
HUA HIN, THAILAND
Azure Bar, InterContinental Hua Hin Resort
Set overlooking the Gulf of Thailand, this seaside bar features cabanas for lounging a slick design. The sophisticated cocktail menu comes straight from the inventive mind of Joseph Boroski, the mixologist behind many of Bangkok's top drinking dens, including Iron Fairies, Maggie Choo's, and J. Boroski.
KOH SAMUI, THAILAND
Air Bar, InterContinental Koh Samui Resort
This stunning space might be one of the only places where you can watch the sunset while drinking a sunset-inspired tipple. Each of the four signature cocktails incorporates herbs from the resort's garden and represents the sky at different times of day. Enjoy a Day Dream after an afternoon swim, sip a Sunset Sami as the sky starts to turn, then indulge in a Twilight or Full Moon in the evening.
MALDIVES
Sunset Bar, InterContinental Maldives Resort
Though it's hard to imagine a way to make a Maldivian sunset even more romantic than it is, the team at this gorgeous bar surrounded by cerulean waters has somehow found a way to improve upon perfection. Curated music sets the mood, while a dedicated champagne sommelier pours exquisite flutes of bubbly.
PHUKET, THAILAND
Pine Beach Club, InterContinental Phuket Resort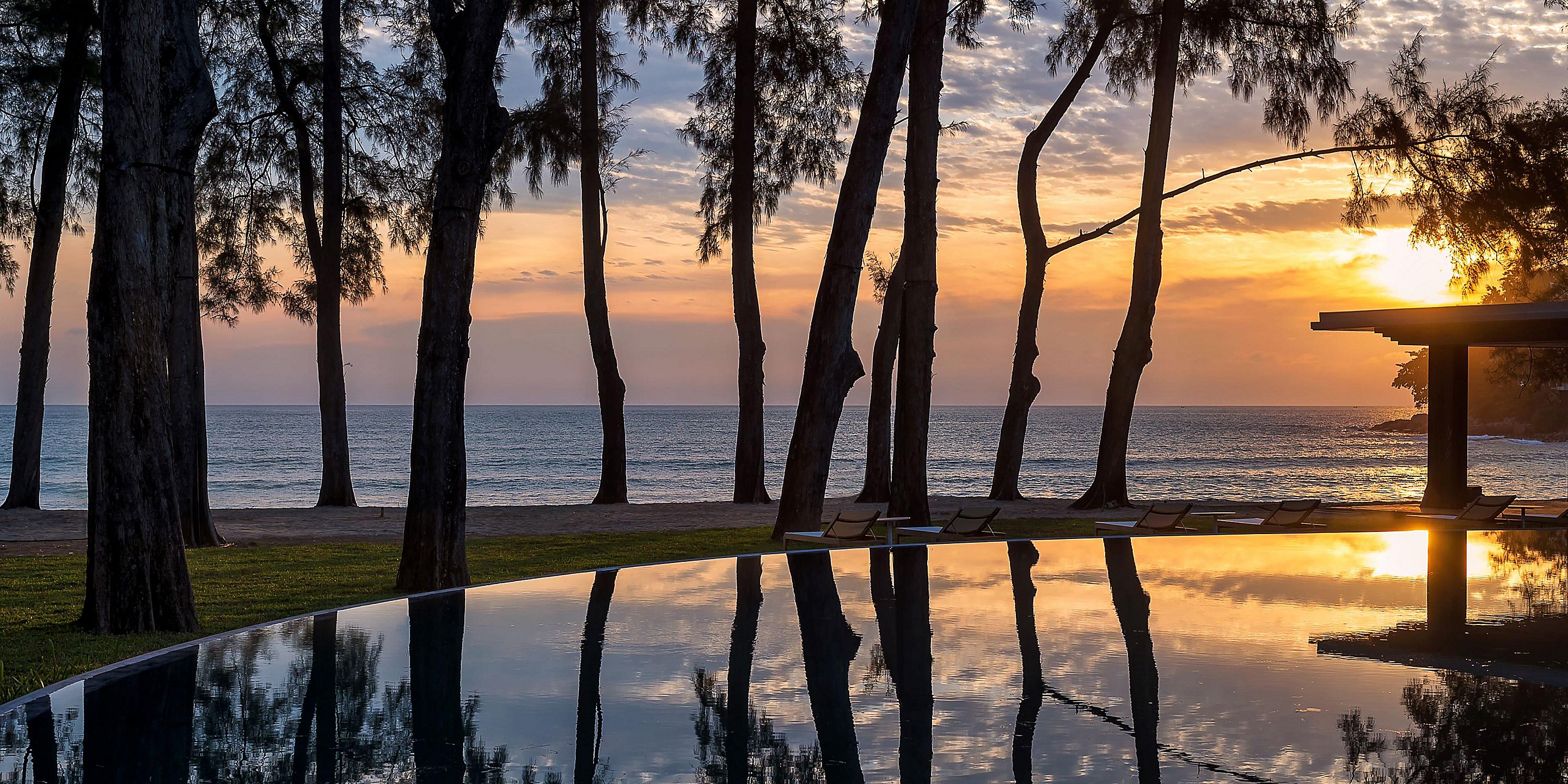 Situated on the glittering sands of Kamala Beach, this upscale club serves exceptional light bites, including pizza with 48-proofed dough made from organic Pivetti flour. With a spirit selection of more than 100 bottles and sweeping views of the sea, it's the ideal spot to watch the sun slip below the horizon.
BALI, INDONESIA
SugarSand, Hotel Indigo Seminyak Beach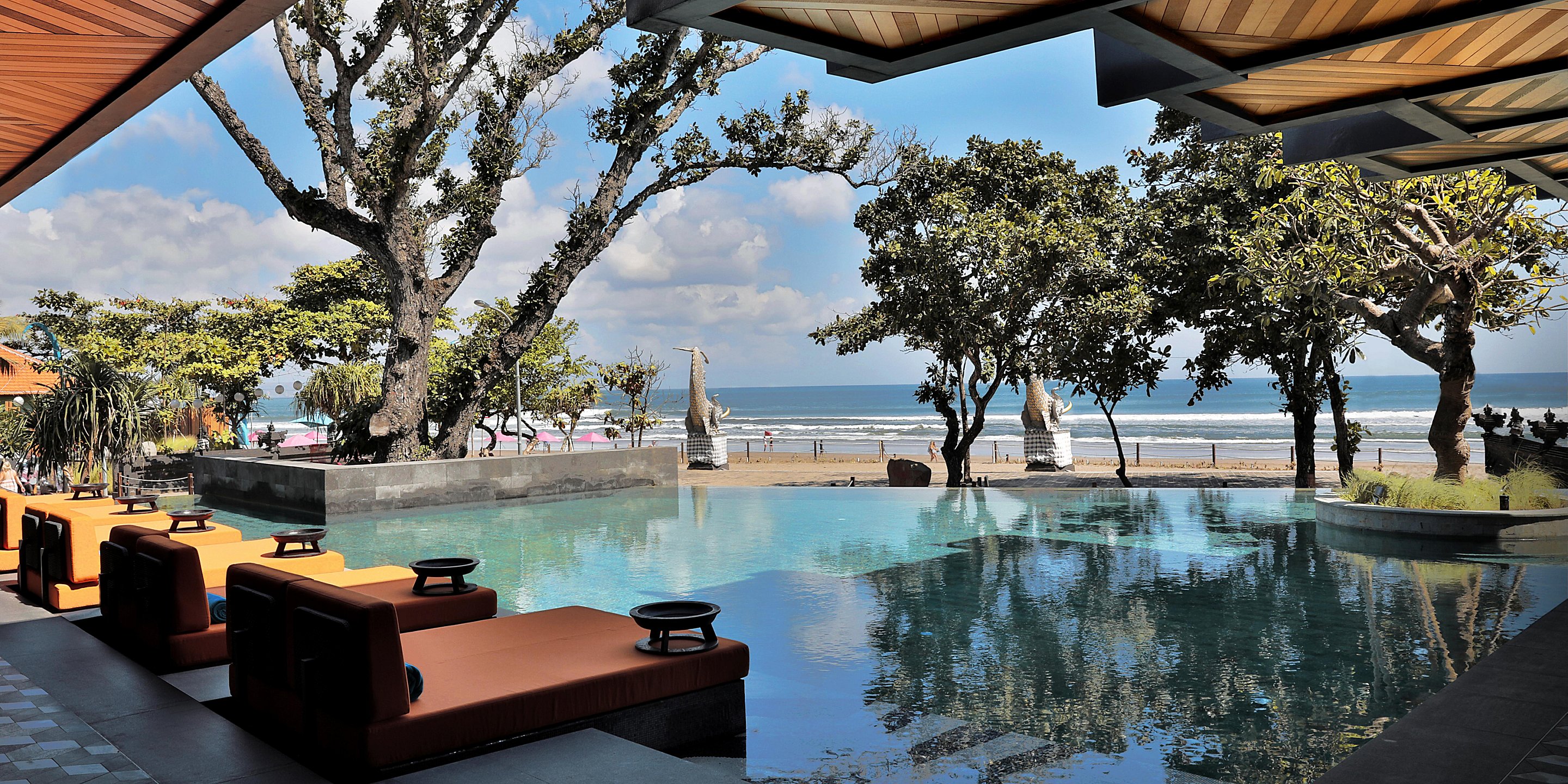 On the southern stretch of Seminyak Beach, one of the most vibrant neighborhoods in all of Bali, lies this artful two-story watering hole overlooking the Indian Ocean. Guests can partake of all manner of innovative elixirs, including Japanese-inspired cocktails, slow-cooked G&Ts, sake and shochu, while nibbling on ceviche and sashimi.