Life in Edo | Russel Wong in Kyoto, is presented in collaboration with Kobe Shimbun and Russel Wong. The double-bill exhibition is centred on Japanese culture and craftsmanship, showcasing an array of woodblock prints and photography. These artworks tell stories of traditional and contemporary Japan, and reveal how one often merges into the other.
The exhibition is presented in two parts, each spotlighting a different time period and multiple aspects of life in Japan:
Life in Edo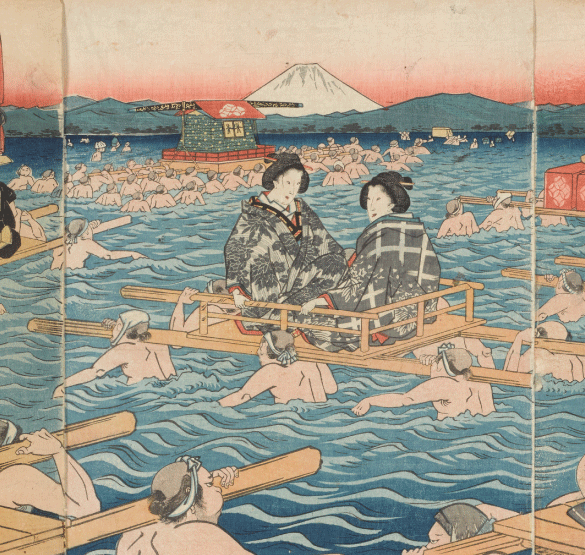 Discover everyday activities of the Edo period (1603–1868) in Life in Edo – a showcase of woodblock prints and paintings which have come to be called "ukiyo-e" (pictures of the floating world). Subjects include people's travels, ideas on beauty, foods they craved, entertainments, and even the beloved pets of the era. This extensive collection of 157 colourful ukiyo-e prints – the most ever shown in a single exhibition in Singapore – features works from the great masters, including Katsushika Hokusai, Utagawa Hiroshige, Kitagawa Utamaro, Utagawa Kuniyoshi, and more. These historical masterpieces paint a picture of the forward and fascinating lifestyles of the Japanese during the time.
Because these prints are so light-sensitive, midway through the exhibition, a completely new set of prints will be displayed. The second half can be seen from 12 July onwards, allowing visitors to double their pleasure with the life in old Japan.
Russel Wong in Kyoto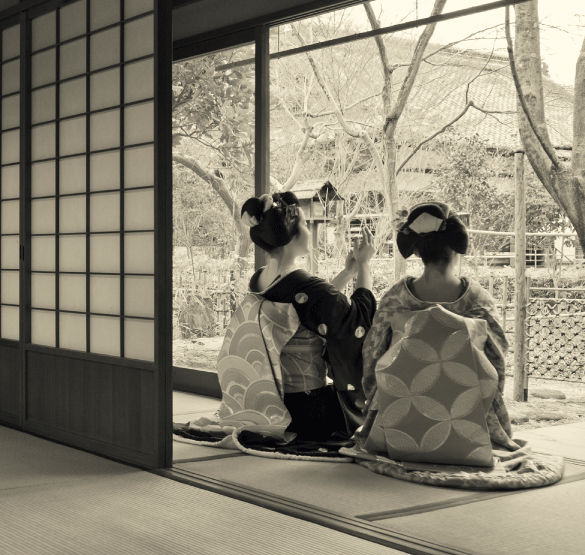 On the other side of the exhibition, Russel Wong in Kyoto premieres photographs from the celebrity photographer's 13-year-long, ongoing personal project to document the geiko of Kyoto, shedding light on some of the rarely seen and lesser-known traditions of this private community and their place in modern society.
Forty black-and-white photographs illustrate customs and traditions of geishas – called "geiko" in Kyoto. These include the tea ceremony and the lesser known Erikae ceremony, a two-week process where a maiko (geiko in training) prepares herself to become a geiko. Emulating the ukiyo-e prints on display, nearly all the photographs have been printed in ōban size, the most popular woodblock print format during the Edo period.
The exhibition takes a winding path through the two sections, and intersects in a contemplative space where visitors can take a brief rest to compare a work by ukiyo-e artist Hiroshige with one by Russel Wong. This juxtaposition of past and present, both in medium and subject, hopes to prompt a re-evaluation of lines drawn between traditional and contemporary. Visitors can reflect on how past trends and lifestyles can echo so vividly in today's modern society.
Venue: Asian Civilisations Museum, 1 Empress Pl, Singapore 179555
Dates: 16 April – 11 July 2021 | 12 July – 19 September 2021
Note: Timed-Entry on weekends and public holidays.
Hotels nearby: