The 'Forest For Change' pavilion at the London Design Biennale explores the role that design can play in changing the world for the better.
Standing as an immersive environment of lush plant-life, visitors are encouraged to take a moment of pause and meditation, while experiencing a new perspective of the urban context. occupying the courtyard of the somerset house, the pavilion stands as a grove of 400 trees. 'Forest For Change' — the global goals pavilion will offer a journey of discovery and interaction, with an installation in the central clearing of the forest driving awareness of the united nations' global goals for sustainable development — an ambitious plan to eradicate poverty, inequality and climate change.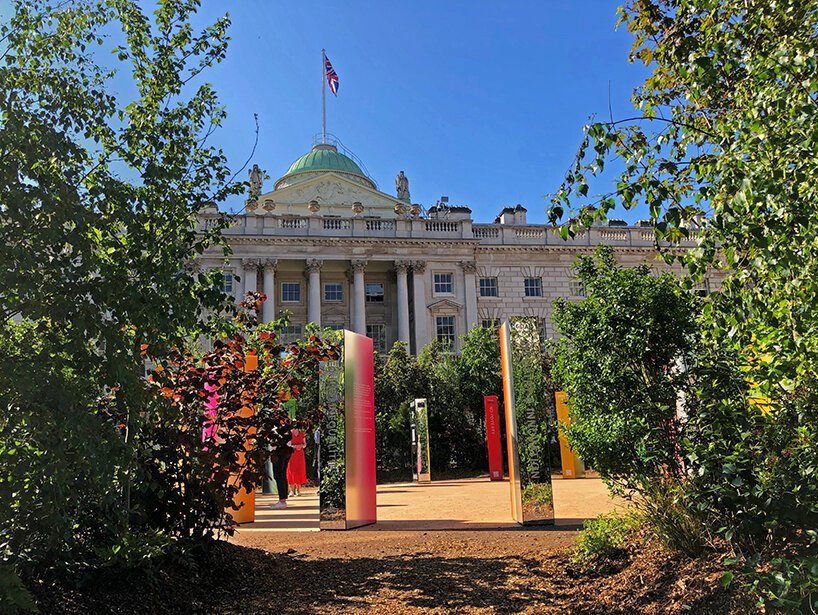 The London Art Biennale is a museum-quality award exhibition curated by Gagliardi Gallery in conjunction with the International Confederation of Art Critics and the Chianciano Art Museum. The exhibition is not theme based thus allows for all artistic movements to be presented. The focus is on painting, works on paper, sculpture, applied arts and digital art, professionally curated to give the viewers and collectors a stimulating yet coherent experience.
Galleries, critics and clients will be able to view and appreciate artworks from all over the world, from the UK to the USA, China to South Africa, from Norway to Italy, with different cultures, styles, ideas and artistic expressions that represent the art world in its global entirety. London galleries will all be invited to see the Biennale, which is hosted very near to their headquarters and gallery windows. The artworks will be viewed in their ideal setting to give the visitor the maximum artistic impact, following the tradition of the exhibitions presented by this organisation that values the promotion of art and culture as its most important achievement.
The Biennale will take place from the 30th June to the 4th July 2021. It is London Art Biennale tradition to give help to people in need. Over the years, tens of thousands of pounds have been raised and donated to Rotary International's "End Polio Now" Charity, the Salvation Army, London's Air Ambulance and Age UK.
Dates: 30 June – 04 July 2021
Location: Chelsea Old Town Hall, King's Road, Kensington and Chelsea London, SW3 5EE