Sin City is about to transform into "BTS City"
As the K-pop superstars hit town, first for a performance at the Grammy Awards on Sunday and then for four sold-out shows at Allegiant Stadium on April 8-9 and 15-16, Permission to Dance — The City will be a two-week celebration of all things BTS.
Put on by HYBE, the talent agency and technology company behind the massively popular boy band, the event will turn Las Vegas into a "concert play park" with BTS-themed events and activities across town.
Beginning on Tuesday, there will be a BTS pop-up store and the "Behind the Stage: Permission to Dance" concert photo exhibit at Area15, as well as the "Cafe in the City" food experience with the group's favorite Korean dishes at the Noodle Shop and Seabreeze Cafe at Mandalay Bay.
Eleven MGM Resorts International properties will offer BTS-themed rooms at with BTS welcome messages, door hangers and more. And starting April 7, the Bellagio fountains show will feature BTS music.
Additionally, after each of the group's Allegiant Stadium concerts, there will an after-party at Jewel at Aria.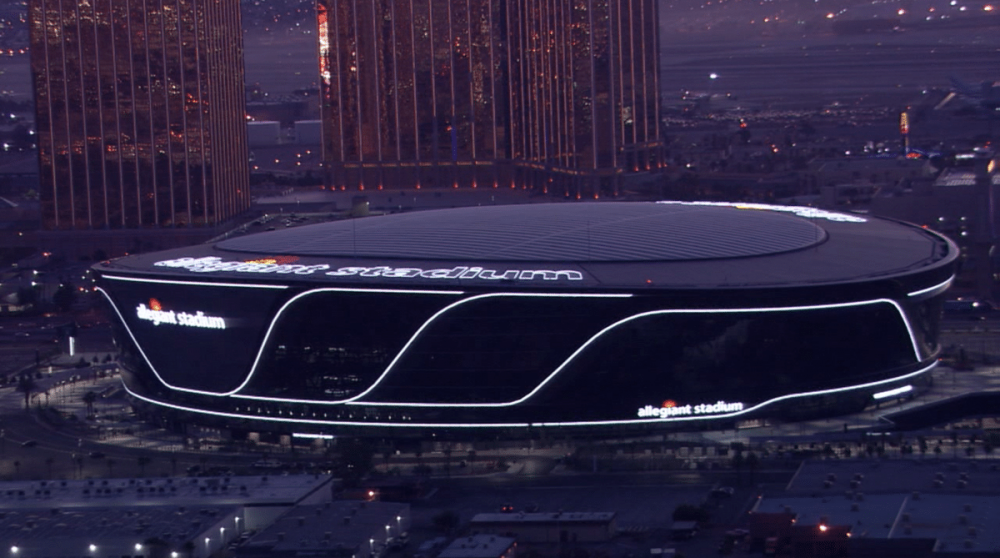 All of the BTS shows are sold out, but non-ticket holders can still get in on the frenzy all around Las Vegas.
Michelin Star chef Baek Seung Wook has designed all the menus at the pop-up cafe where you can taste the BTS Korean course menu.
There will be an after-concert party at the Las Vegas Club. Tickets are being sold. Any BTS goods, BTS clothes will be permitted upon entrance.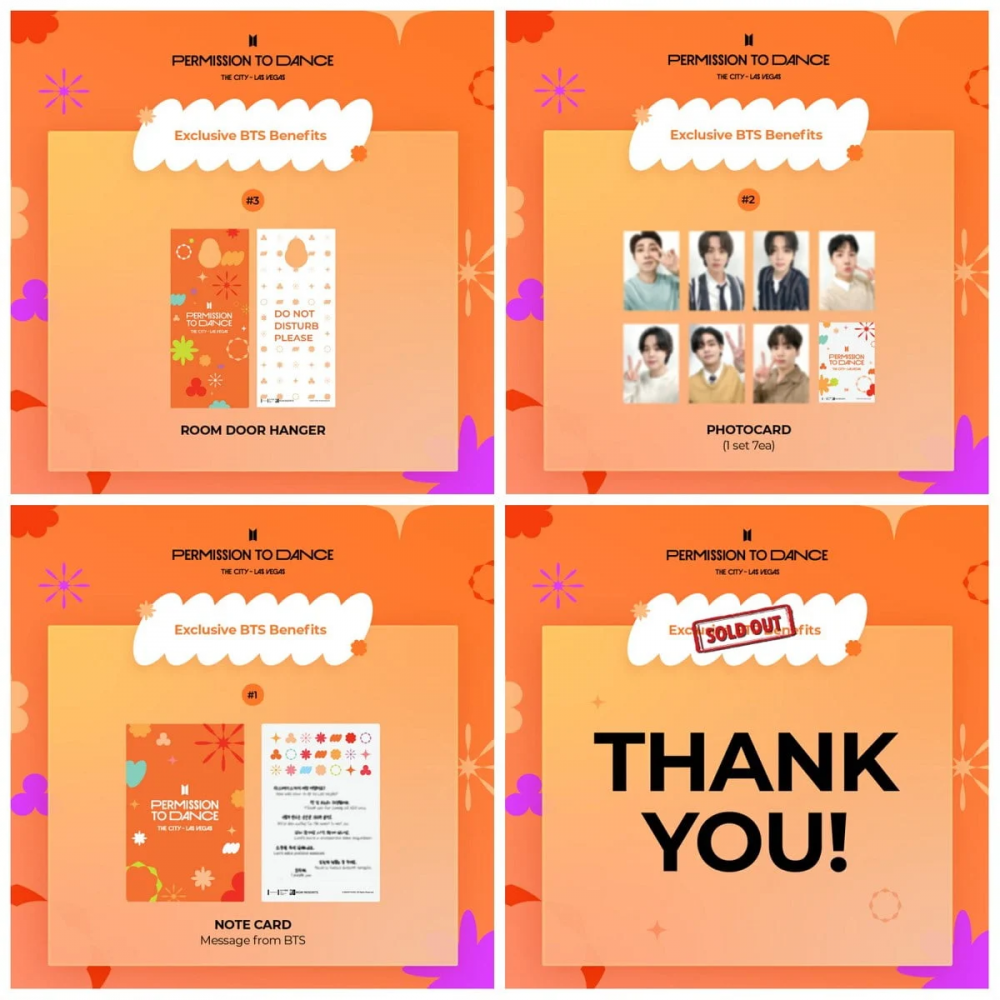 Eleven hotels affiliated with MGM Resorts prepared BTS goods packages in hotel rooms in limited quantities. (Currently, all BTS theme rooms are sold out.)
BTS-themed hotels and merchandise will be prepared in locations all near the Allegiant Stadium. Nevada's governor even tweeted a welcome message for BTS sharing the excitement of this grand event.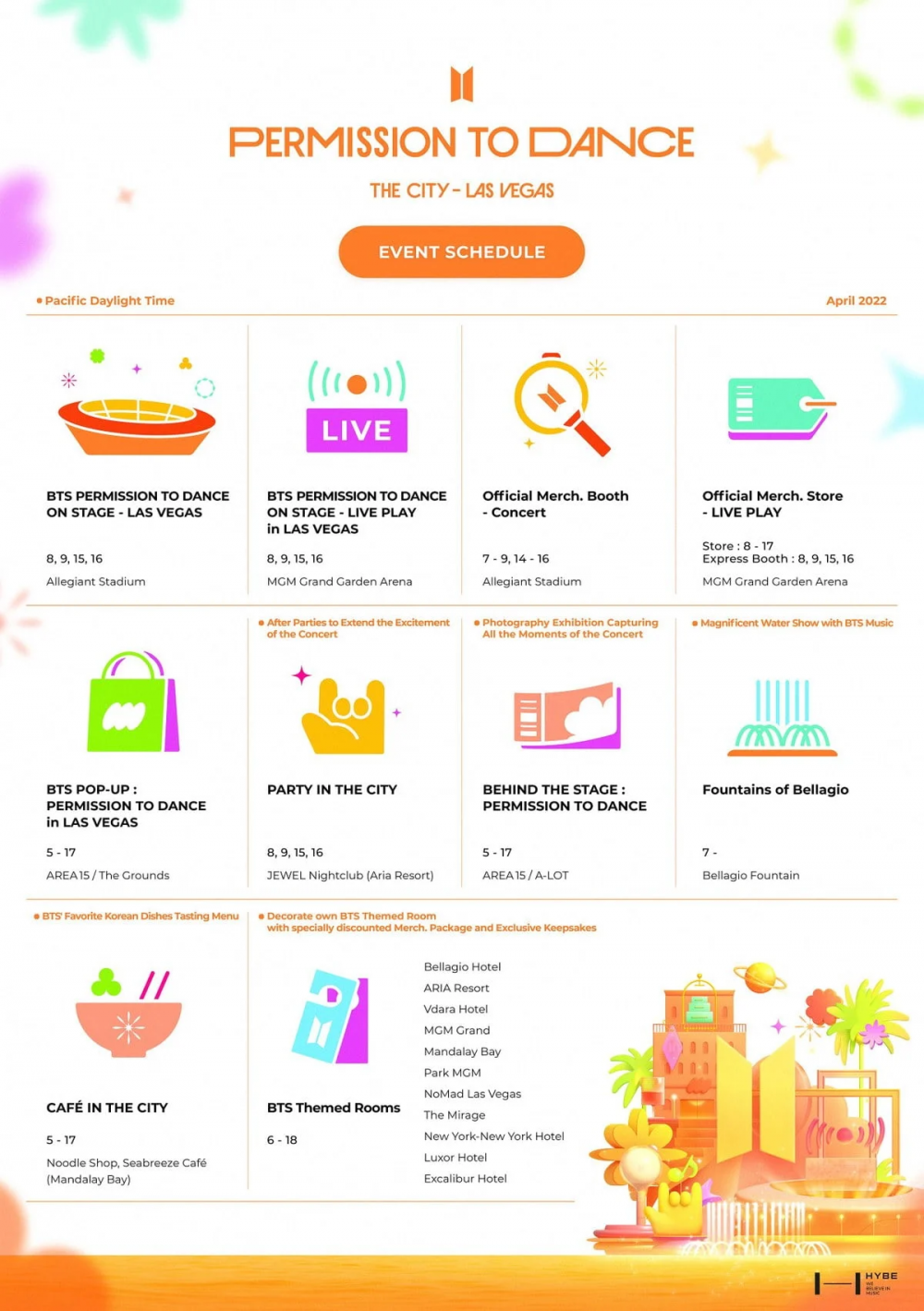 BTS Themed hotels: