Peru is more than just Ceviche 
With all due respect to the cuisine of other countries in South America, many would agree that Peru is the pinnacle of gastronomy in the region.  The country's cuisine blends native, European and East Asian cultures, with year-round access to special, local ingredients.  With unique and tasty dishes from the sea of its Pacific Coast, the Amazon Jungle or the Andes mountains, the diversity is rivaled only by its high quality.  After tucking into a spicy sea bass (corvina) ceviche for lunch (only), what will you have in the evening?  Aji de gallina (shredded chicken in a yellow sauce with rice), lomo saltado (beef strips with onion, peppers and large fries) or causa rellena (mini potato casserole filled with a light meat or fish)?   Or just keep it simple with pollo asado (roast chicken) – a less fancy local favorite.
Whatever your choice, wash it down with a cerveza (local pilsner) or something stronger – a pisco sour – the country's most famous alcoholic drink.  And any time of day is good for the special and refreshing non-alcoholic drink – chicha morada – made primarily from the purple corn of the Andes.  Let's not forget about its fresh fruits, countless varieties of potatoes and supergrains, such as quinoa.  Whether eating at one of the capital city Lima's top restaurants or just picking-up a local chifa (Chinese), Peruvian food rarely disappoints.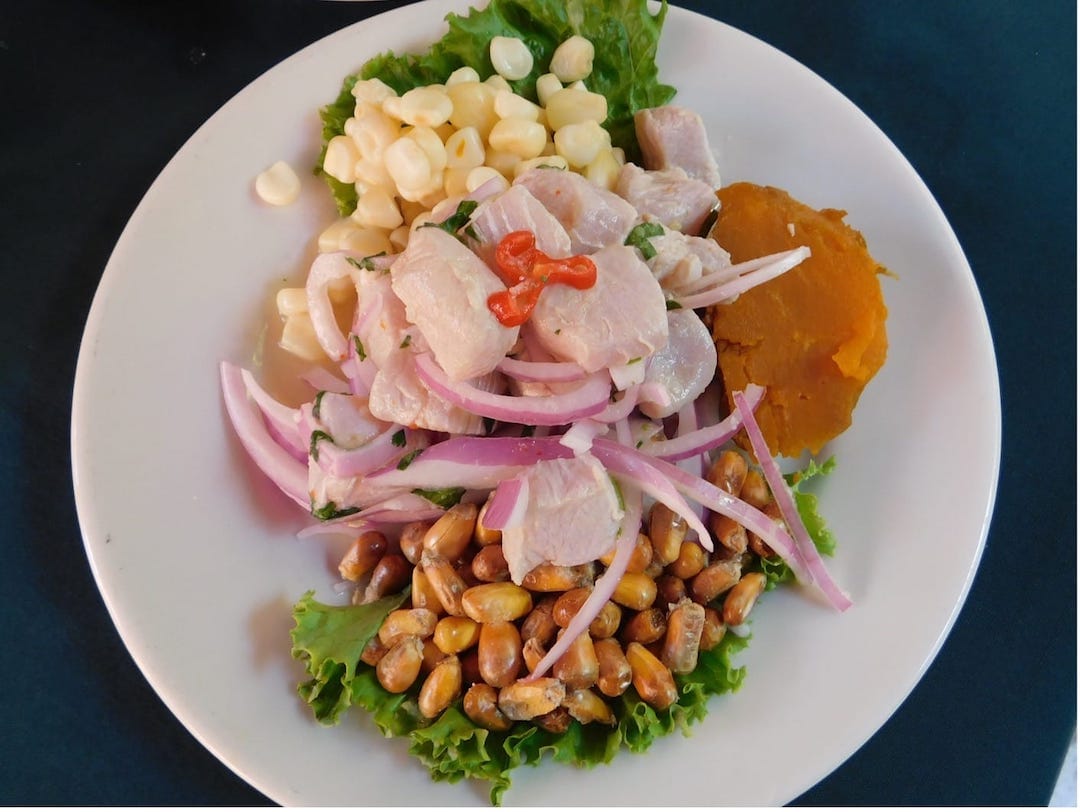 When Traveling through Chile and Argentina – Wine is Divine
While Brazil is well-known for its feijoada (bean and pork stew) and barbequed meats, Argentina is known for its asado (barbeque with beef and more – parrillada) and Chile, for its empanadas and seafood.  All of these countries have a much greater culinary diversity than this article gives them credit for – and plenty to offer for postre (dessert).  Apologies to their respective cuisines – there's just not enough space to write about all of it here!
There is little disagreement that Chile and Argentina offer the best wine in the region.  While the former is known for its cabernet sauvignons, pinot noirs, cameneres and sauvignon blancs, the latter has its malbecs, merlots and torrontes.  For a special, in-depth experience, plan a stay at one of the region's many wine lodges.  Amble around the vineyards, while the soil is being tilled and leaves attended to, then join the winery staff for a fun, educational and delicious local wine tasting.  Don't forget to note down or take pictures of the bottles and varieties.  Then after a day experiencing the countries' cultural and natural wonders, settle in the local town or city for dinner and keep an eye out for the local vintage.  You might have to ask!