Bang & Olufsen is no stranger to collaborations, having linked up with an array of fashion brands, artists, and footballers to craft limited-edition collections in the past. Now, the Danish audio brand has joined forces with Italian supercar marque Ferrari to reimagine a series of its iconic headphones and speakers.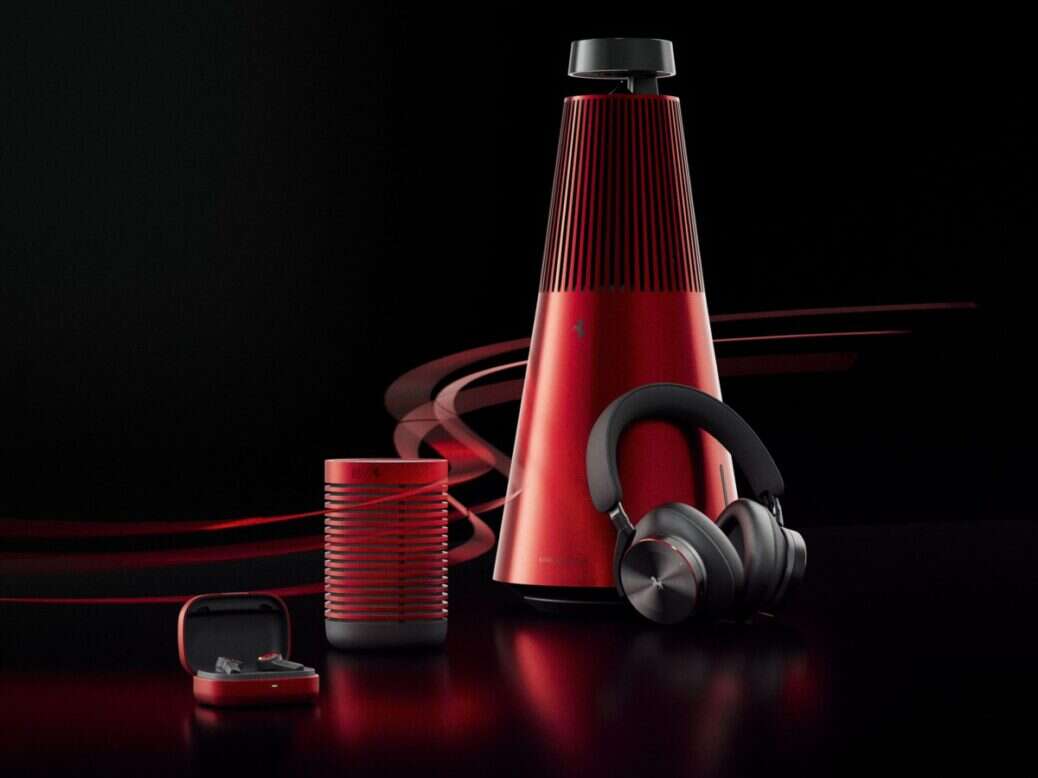 For tech heads, it's an exhilarating moment. The striking new collection comes in shades of Ferrari red; these are "statement pieces" designed to command attention.
"Our classic speakers are meant to naturally blend in with people's homes while also standing out for their beautiful design," explained Christoffer Poulsen, senior vice president of business development and strategic partnerships at Bang & Olufsen.
"This collection is different. Much like supercars, they make themselves seen and heard everywhere they go."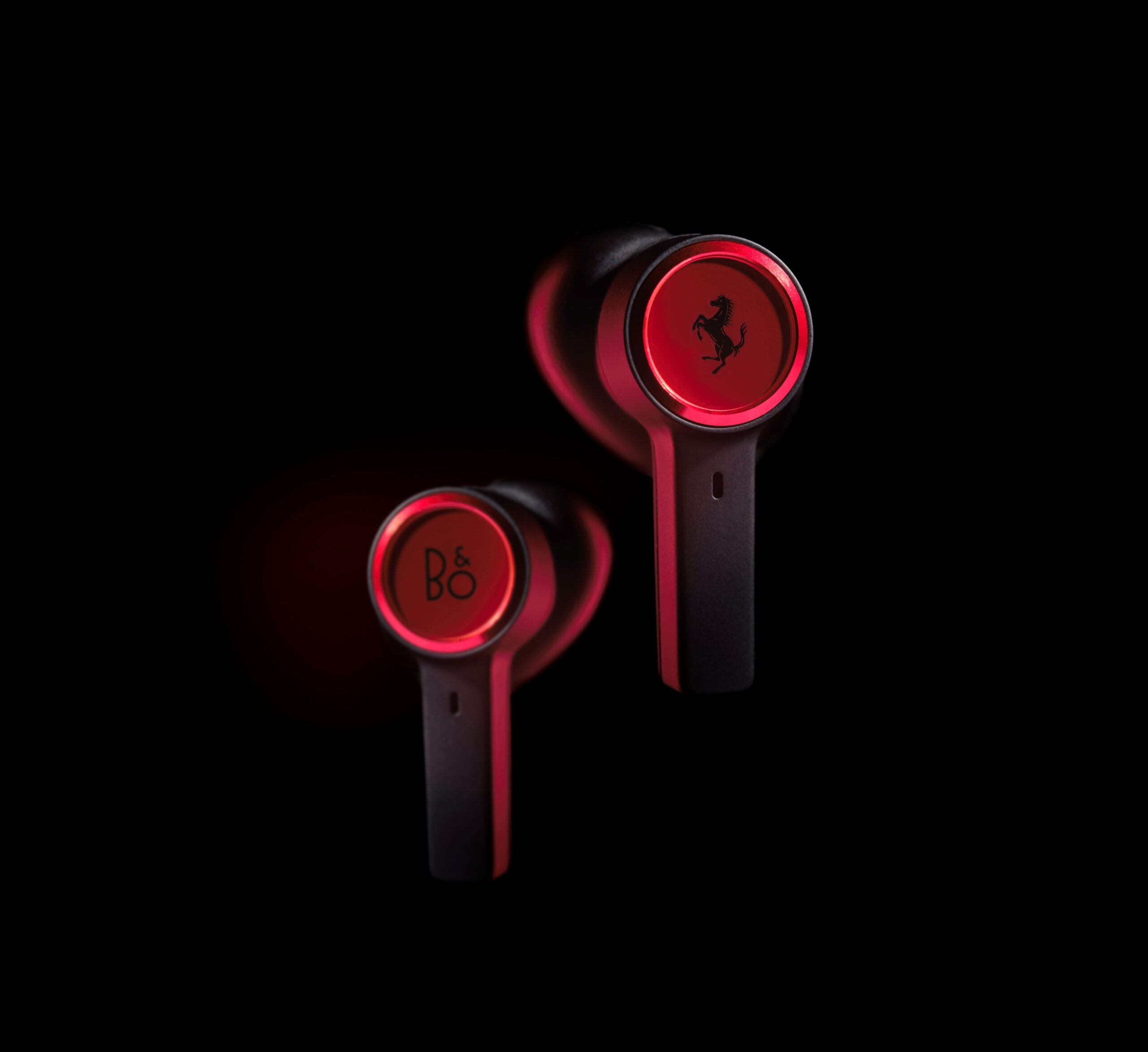 So what products can you expect from the new collab? The Beosound 2 – an elegant 360-degree home audio speaker – has been reimagined in Ferrari red with the Italian marque's prancing horse logo embossed below the grille, while the distinctive cone-shaped aluminum body has been polished for extra shine.
Then there's the jet-black Beoplay H95 – Bang & Olufsen's flagship headphones – which feature just a subtle accent of Ferrari red around the titanium speaker grilles beneath the earcups.
The collection is completed with the Beosound Explore – a portable speaker ideal for outdoor use – and Beoplay EX – the Danish brand's wireless noise-canceling headphones – both of which have been transformed with an eye-catching red and black design, and laser-etched with the Ferrari logo.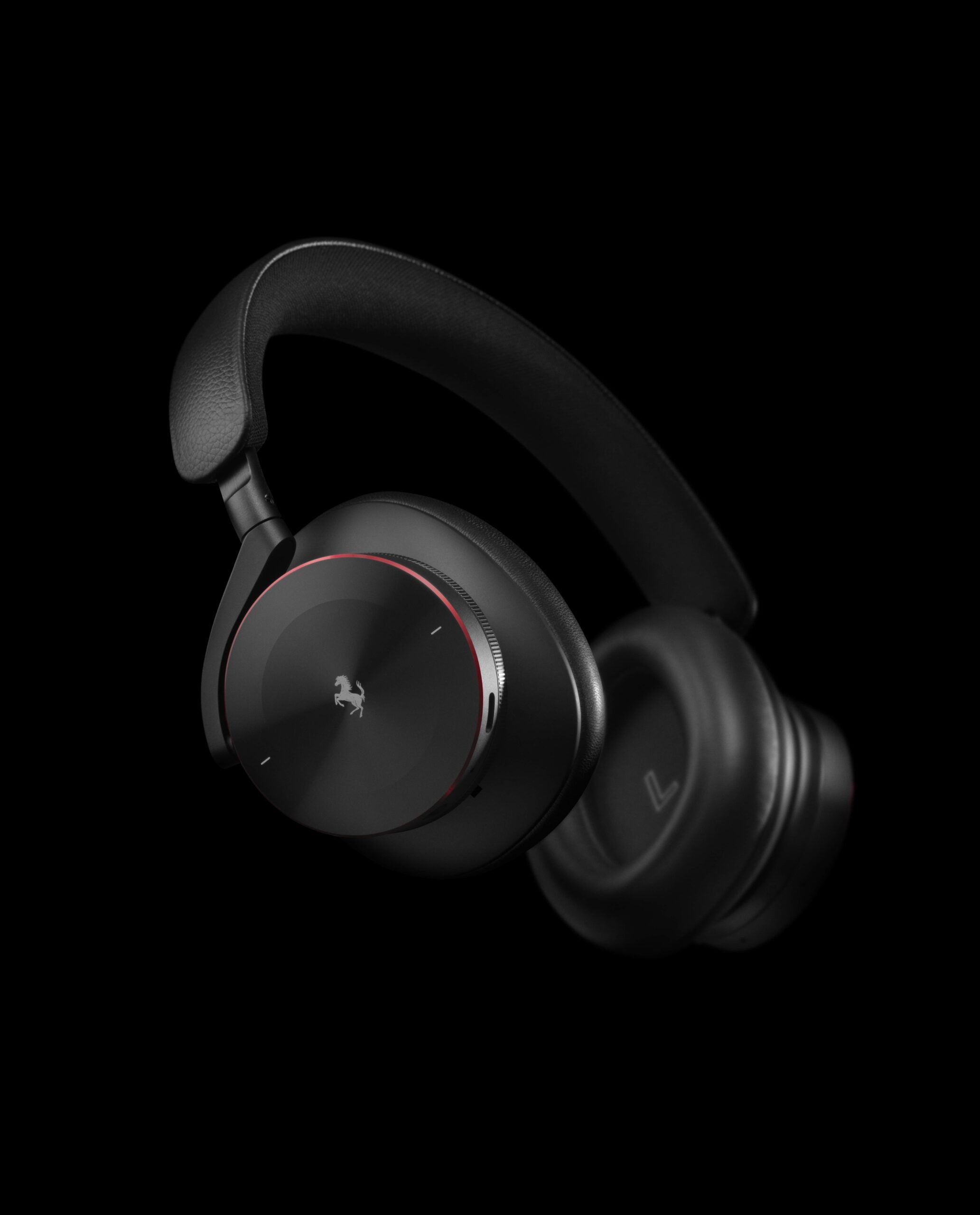 "We are very excited about this collaboration," commented Kristian Teär, CEO at Bang & Olufsen. "The combination of best-in-class performance, graceful aesthetics and meticulous craftmanship brought Bang & Olufsen and Ferrari together to create the collection. This is elevated by the unrivaled heritage of both brands, making this collaboration one to remember."
The Bang & Olufsen Ferrari Collection is now on sale with prices starting at $249 for Beosound Explore and $4,999 for Beosound 2.
bang-olufsen.com
Recommendations