Explore the luminous world of artist Bruce Munro's light shows at an exclusive evening in London in association with Tourism Australia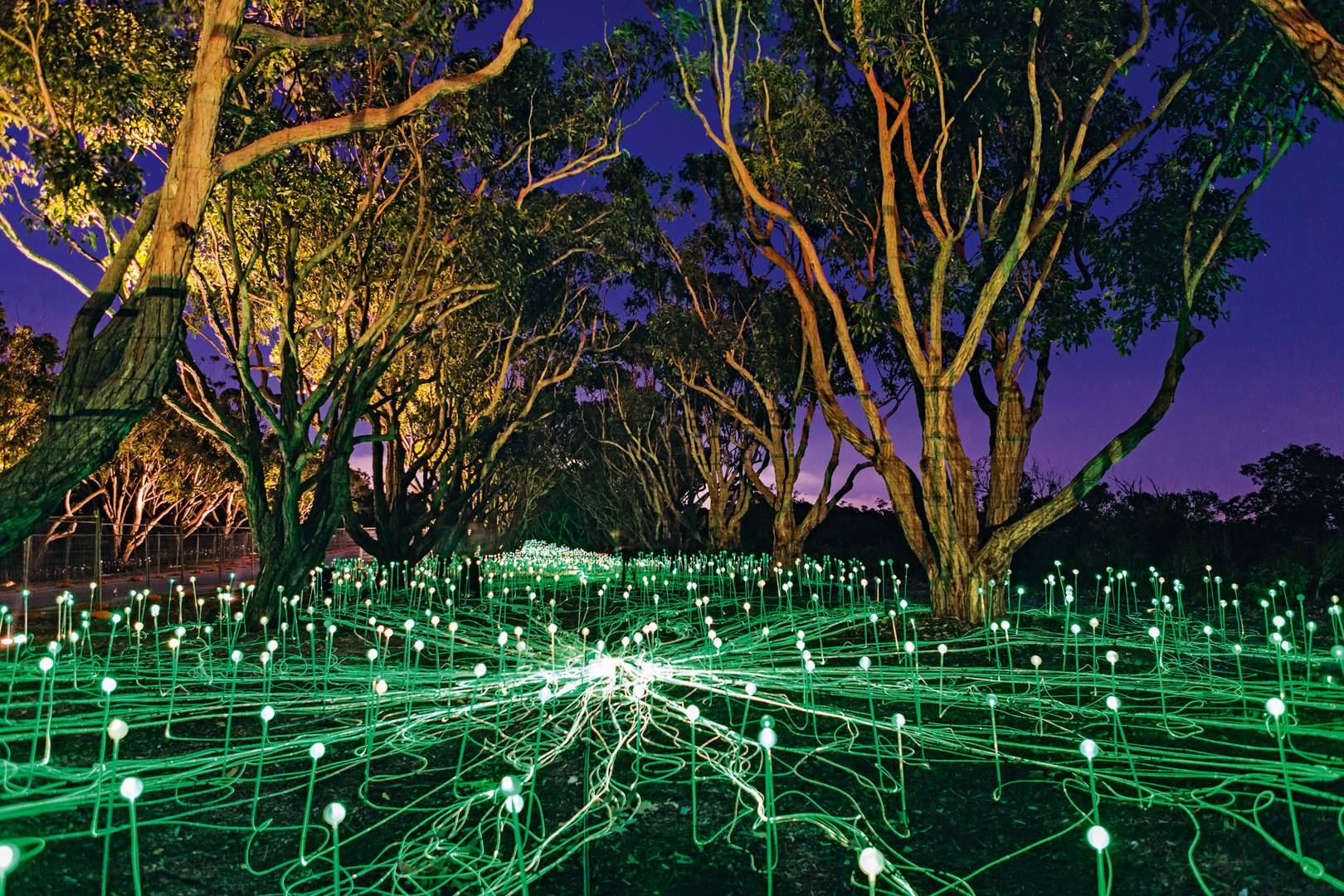 CREDIT: BRUCE MUNRO, PHOTOGRAPHY BY MARK PICKTHALL
Here's a chance to see an amazing bespoke installation by renowned British artist Bruce Munro, inspired by Sydney harbour and created specially for our latest Cultural Traveller event in London. Munro is known globally for his gigantic, site-specific displays playing with light in innovative ways.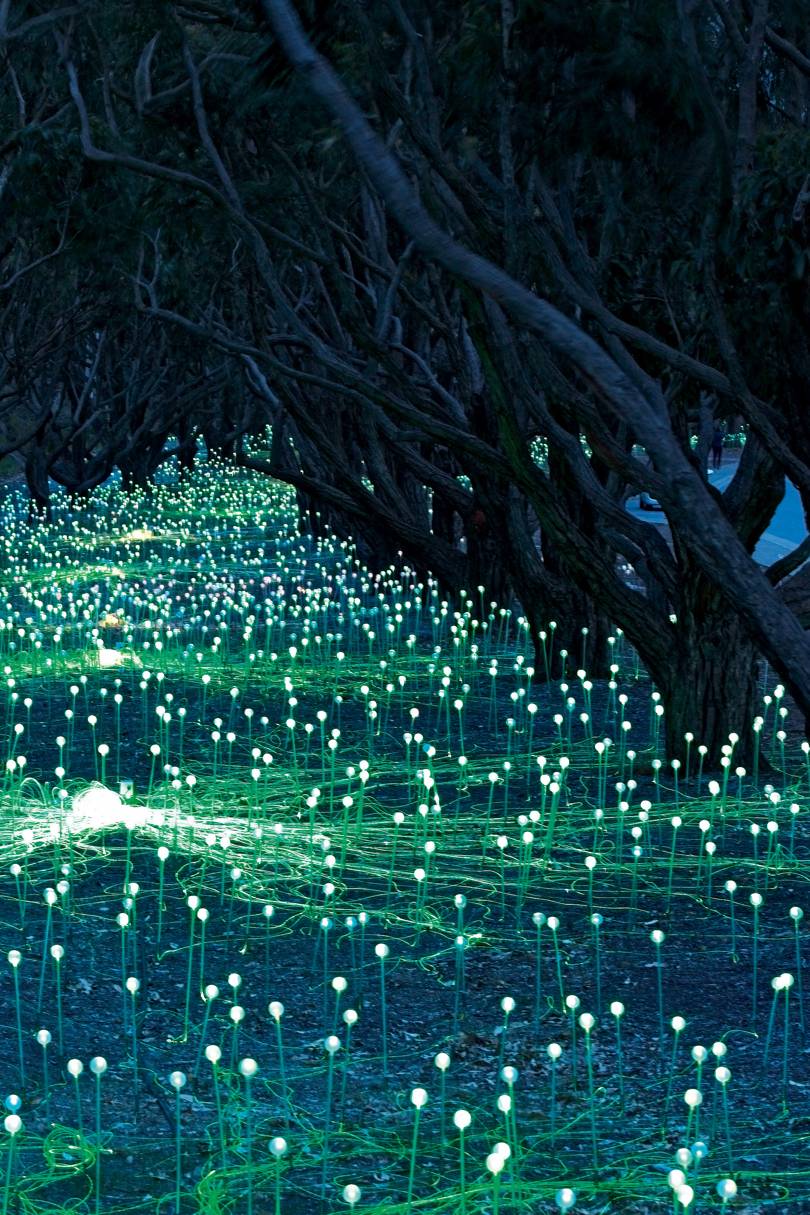 CREDIT: BRUCE MUNRO, PHOTOGRAPHY BY MARK PICKTHALL
His award-winning Field of Light at Uluru, in Australia's Northern Territory, is made up of more than 50,000 brightly coloured, solar-powered stems that glow from sunset through the night, covering an area the size of four football fields. Now extended until December 2020, it is called Tili Wiru Tjuta Nyakutjaku or 'looking at lots of light' in the local Pitjantjatjara language, and was followed in April this year by the Field of Light: Avenue of Honor Anzac Centenary show, illuminating a tree-lined avenue along Mount Clarence in Western Australia.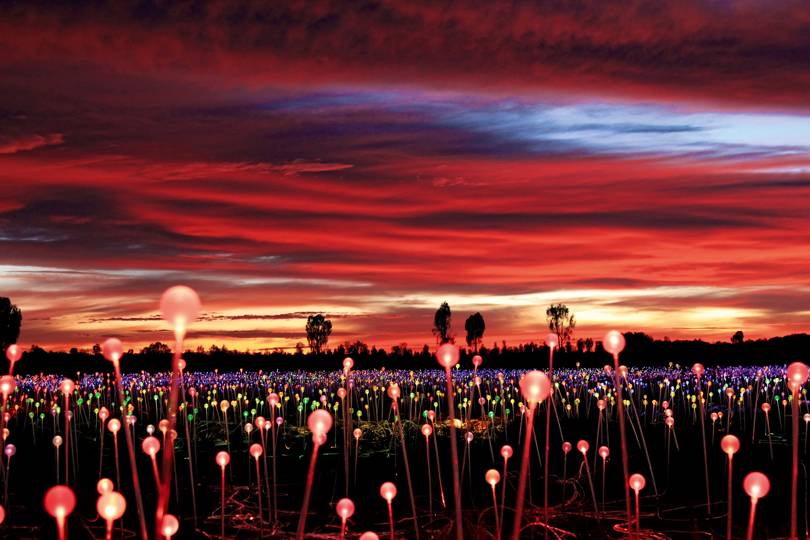 CREDIT: BRUCE MUNRO, PHOTOGRAPHY BY MARK PICKTHALL
The upcoming Tropical Light installation, comprising eight immersive experiences inspired by Darwin's wildlife, will be Munro's largest to date, and can be seen from October to April 2020. At our event readers will have the opportunity to meet the multi-media artist in person, and get a detailed insight into his three-decade career. It will take place at the historic RSA House, the meeting hub for the Royal Society for the encouragement of Arts, Manufactures and Commerce, which was founded in a Covent Garden coffee house in 1754 and now has a network of members in places around the world, including Australia. Nelson Mandela and Charles Dickens are past members.
Guests at the art dinner will be able to share their own ideas over a specially created three-course menu by Australian TV chef and cookbook author Lyndey Milan, paired with wines from her homeland.
When: Tuesday 3 September 2019, 6–9pm
Address: Royal Society of Arts, Manufactures & Commerce, RSA House, 8 John Adam Street, London WC2N
Book now: brucemunro.eventbrite.co.uk
Price: Tickets are £50, including a viewing of the light installation and a three-course dinner with wine