Jazz in the City, Salzburg: 16 -20 Oct 2019
5 days. 30 stages. 70 concerts. Free admission.
When the stars of the jazz scene gather in Salzburg, "Jazz & The City" is not far away. The more than 30 stages are distributed throughout the Old Town and present a musical diversity that is hardly known from Salzburg. The Jazz, World & Electronic Music Festival puts Salzburg's old town in a state of musical dereliction for 5 days. Visitors can drive through the city and enjoy concerts with free admission. At Jazz & The City, local sounds and baroque organ sounds are as much at home alongside improvised music as DJ sets and musical city tours. A splendid variety of tradition and international atmosphere!
Salzburg Jazz & The City celebrates its 20th anniversary
"Jazz & The City" (October 16-20, 2019) has every reason to party this year: In order to give the festival's 20th anniversary the celebration it deserves, artistic director Tina Heine will be making more forays than ever into public spaces. She has even called in reinforcements to assist, in the form of Viennese urbanist Oliver Hangl. In collaboration with Salzburg per-formers representing a wide range of genres, they are primed to give the historic district everything they've got – which includes whisper tunnels, mobile concerts and musical prom-enades.
Yet again, this popular festival will invite as many as 30,000 visitors to join them on an expedition through Salzburg's cafés and bars, Baroque churches and manu-factories for a series of free concerts. International performers and local musicians will en-gage in a musical dialogue and even hook up for so-called "Blind Dates", that will definitely prove once and for all that music knows no borders or language barriers.
A whole city transformed into a stage
Actually, the stages during "Jazz & The City" are every bit as diverse as the artists themselves: At 50 different locations, 100 concerts promise an incomparable atmosphere and compelling musical experimentation. Aside from famous venues such as the Mozarteum, the Kavernen and the Stieglkeller, Salzburg's baroque churches also get involved in the festival. Other locations include bars, cafés, craft businesses, restaurants and hotels.
Jazz music in and at every corner of the city
The program includes World Music, jazz and electronic music, international greats as well as newcomers with a bright future. Musicians and music lovers flock the streets and back lanes of Salzburg, enjoying the blend of music, great food and drink, and casual encounters. And all of that plus free admission!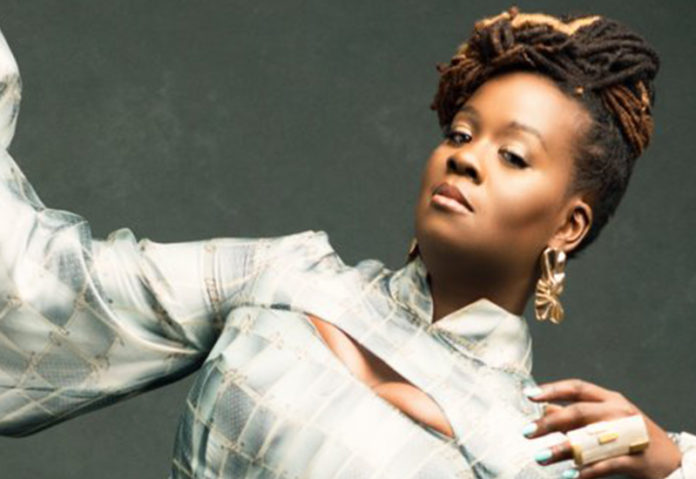 Somi © August Udoh
Artists performing:
Almut Kühne | Flat Earth Society| Silent Witness | James Brandon Lewis | Welten | Rocket Men | Christopher Dell | Dudu Tassa & The Kuwaitis | Splashgirl | Stian Westerhus | Nubyan Twist | Little Rosies Kindergarten | Hofmaninger Schwarz Duo | Euroradio Jazz Orchestra | Elina Duni & Jakob Luft | Liun & The Science Fiction Band | 5/8erl in Ehr´n | Botticelli Baby | 5K HD | Pedro Melo Alves | Rolf Kühn | Lotus Eaters | Forq | Mari Kruttli Trio | Schmieds Puls | Branko Galoić & Francisco Cordovil | Somi | Hejira | Jesper Munk | Velvet Revolution | Elliot Galvin & Binker Golding | Jarmo Saari | Y-Otis | Echoboomer | Theo Crocker | Hejira
Where to stay in Salzburg: